Yellow is a color that literally breathes optimism and joy. It's related to sunshine which conveys a sense of positivism.
Artists have used yellow for these purposes, especially works in which they want to highlight good vibes.
One of the most prominent artists who used yellow was Vincent van Gogh (1853-1890), a man who went through dark times for vast periods of time.
Whenever he came out of a dark and gloomy period, he started using yellow to emphasize the fact that he was doing better. In his own words:
There is a sun, a light that for want of another word I can only call yellow, pale sulfur yellow, pale golden citron. How lovely yellow is! Yellow is capable of charming God.
He surely wasn't the only one who felt this way, and in this article, you'll discover some of the most famous yellow paintings ever produced.
1. The Yellow House – Vincent van Gogh
Date created: 1888
Dimensions: 76 × 94 centimeters (28.3 × 36 inches)
Location: Van Gogh Museum, Amsterdam, Netherlands
The Yellow House is the title of one of the most iconic paintings by Vincent van Gogh. It depicts the house in Arles where the Dutch artist stayed for an extended period of time during the final years of his life and where he completed some of his most famous masterpieces.
The fact that this house was yellow and the love of yellow by the Dutch artist was unintentional. He did, however, highlight the color in this painting by making several other areas yellow as well, including the street and several other buildings.
2. The Yellow Christ – Paul Gauguin
The Yellow Christ is the title of one of the most famous paintings by Paul Gauguin, the French artist who stayed in the Yellow House together with Vincent van Gogh for several weeks in 1888. This meeting ended with van Gogh's mental breakdown in which he cut off part of his left ear.
---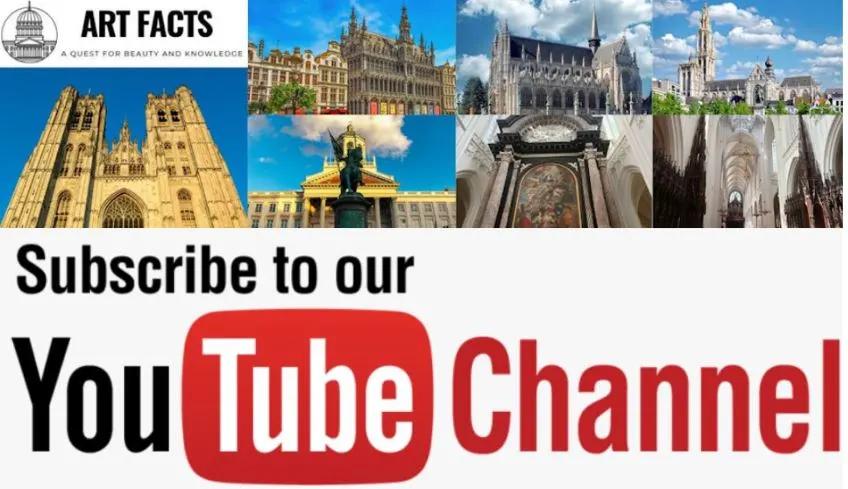 ---
Gauguin painted this work while he was living in Pont-Aven, a small town in the Brittany region in the northwest of France. This town had become an art colony and the French artist already visited this place in 1886. When he returned in 1889, he became inspired by a crucifix in a local chapel to complete this work.
3. Yellow Cow – Franz Marc
Date created: 1911
Dimensions: 140,5 × 189,2 centimeters (55.3 × 74.5 inches)
Location: The Guggenheim, New York City, United States
Yellow Cow is the title of a painting by Franz Marc (1880-1916), one of the leading Expressionist artists in Germany just before the outbreak of World War I. The German artist was sent to the front during the first years of the war and lost his life during the Battle of Verdun.
He completed this remarkable work of art while he was experimenting with his color theory. He mainly focused on blue paintings such as Blue Horse I which signified spirituality. Yellow was a synonym for femininity and sensuality and red to the Earth.
4. The Kiss – Gustav Klimt
Date created: 1907-1908
Dimensions: 180 × 180 centimeters (71 × 71 inches)
Location: Österreichische Galerie Belvedere, Vienna, Austria
The Kiss is one of the most famous paintings by Gustav Klimt (1862-1918), an Art Nouveau artist who made a drastic career switch during the 1890s. He initially produced Neoclassical paintings and decorated many notable buildings in Vienna before switching to a more personal style.
Klimt was a member of the Vienna Secession movement which was headquartered in the Secession Building. This work was completed during his so-called "Gold Period" which was clearly inspired by the Byzantine mosaics he had seen during a trip to Italy.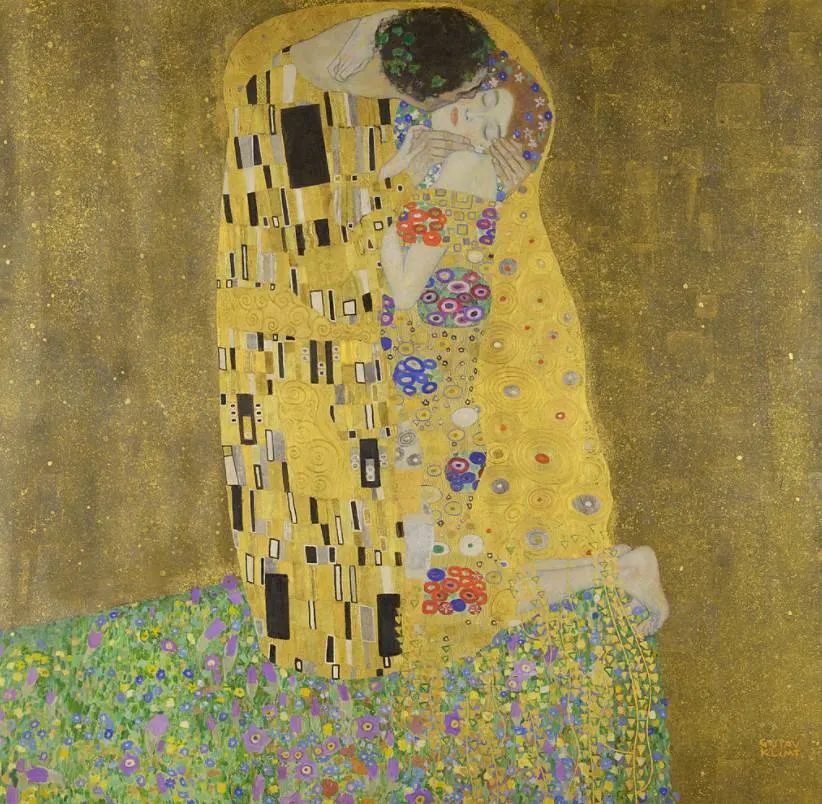 5. Sunflowers – Vincent van Gogh
Date created: 1889
Dimensions: 95 x 73 centimeters (37.4 x 28.7 inches)
Location: Van Gogh Museum, Amsterdam, Netherlands
Sunflowers is the title of a series of paintings by Vincent van Gogh which depict the flowers that bear his favorite color. He already completed several versions while he was still living in Paris with his brother Theo and completed many more in Arles and Saint-Rémy.
The most famous yellow paintings of Sunflowers were those he produced to decorate the Yellow House in Arles. He hung these paintings on the wall of the guest room where Paul Gauguin stayed. He loved these paintings so much that he made so-called repetitions of them the following year in 1889.
6. Norham Castle, Sunrise – J.M.W. Turner
Date created: 1845
Dimensions: 90.8 × 121.9 centimeters (35.7 × 48 inches)
Location: Tate Britain, London, United Kingdom
Norham Castle, Sunrise is a painting by J.M.W. Turner (1775-1851), the most famous English artist of the Romantic era. He traveled frequently and already came across Norham Castle on the border of England and Scotland in 1798 when he completed the first version.
Turner clearly loved this castle in England because he produced a second version of this painting nearly 5 decades later in 1845 during the final decade of his life. The painting is dominated by the sunrise which transforms the view into a remarkable yellowish hue.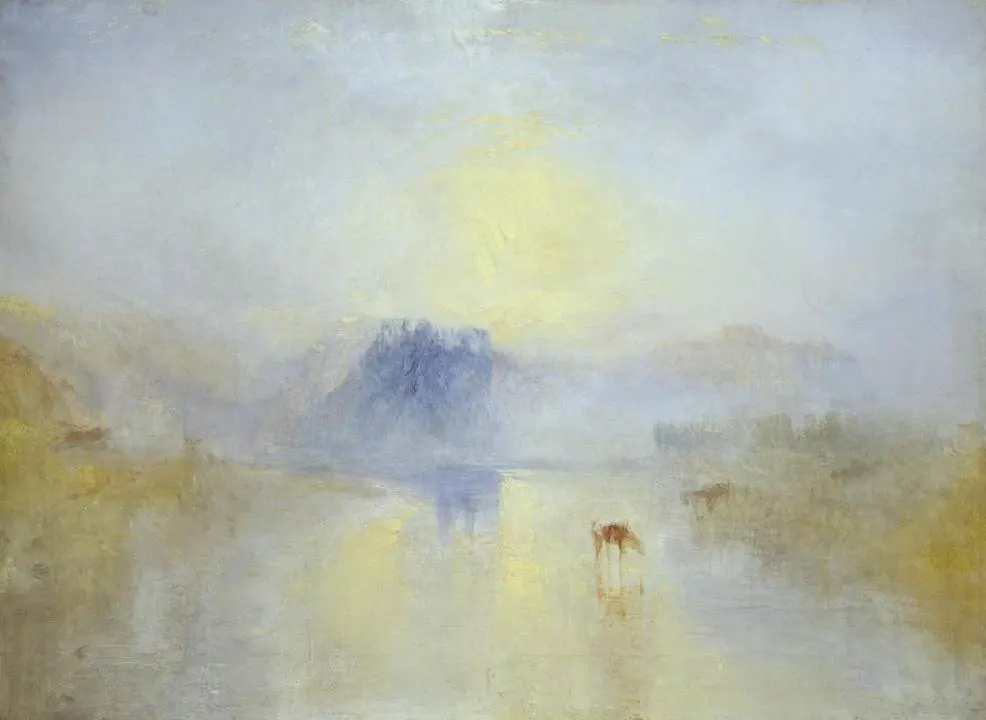 7. The Holy Trinity – El Greco
Date created: 1577-1579
Dimensions: 300 x 179 centimeters (118.1 x 70.4 inches)
Location: Prado Museum, Madrid, Spain
The Holy Trinity is the title of a monumental work of art by El Greco (1541-1614), the Greek-born artist who spent most of his life abroad. After spending a significant amount of time in Italy, he moved to Spain and settled in Toledo where he stayed during the final decades of his life.
This painting depicts God the Father who is covered by a yellow robe while he is holding the dead body of his son Jesus Christ. The dove symbolizes the Holy Spirit to complete the Holy Trinity as it emerges from the yellow hue of the Heavens above.
8. A Young Girl Reading – Jean-Honoré Fragonard
Date created: 1770
Dimensions: 81.1 × 64.8 centimeters (31.93 × 25.5 inches)
Location: National Gallery of Art, Washington, D.C., United States
A Young Girl Reading is the title of a remarkably yellow painting by Jean-Honoré Fragonard (1732-1806), one of the leading Rococo artists of the 18th century. As the title suggests, it depicts a young girl who is reading a book while wearing a lemon-yellow dress.
This painting emphasizes how yellow can transform a seemingly unremarkable genre painting into a work of delicacy and sensuality. Fragonard purposely painted the girl against a dark background to create the illusion of warmth and joy. It really shows what yellow can achieve when used properly in art.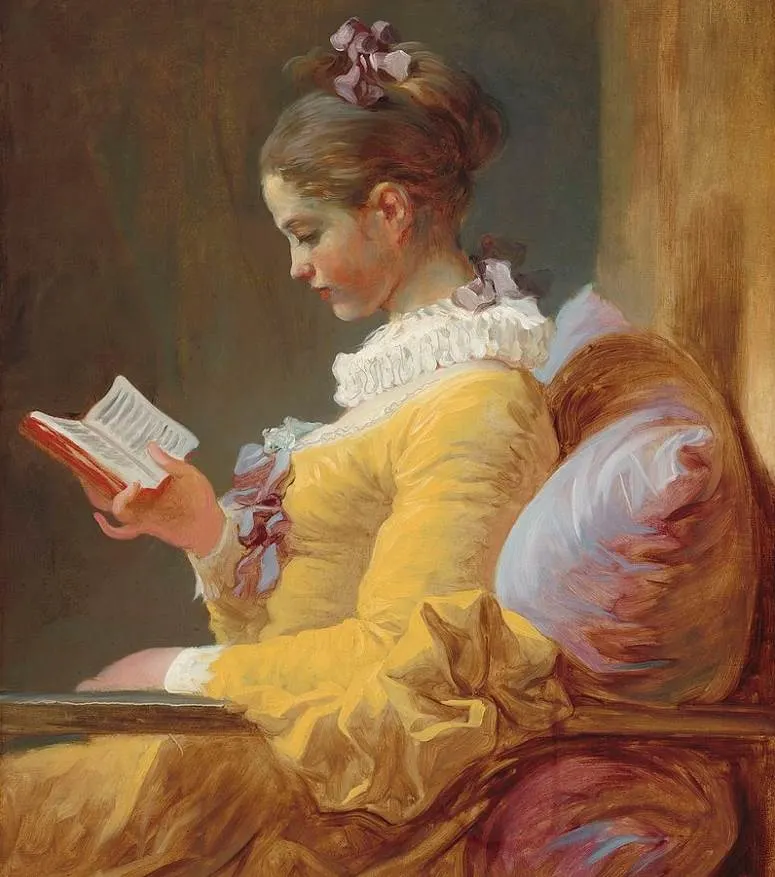 9. The Yellow Log – Edvard Munch
Date created: 1912
Dimensions: 129.5 x 159.5 centimeters (50.9 x 62.7 inches)
Location: Munch Museum, Oslo, Norway
The Yellow Log is a remarkable painting by Edvard Munch (1863-1944), the most famous Norwegian artist in history who used his art to express his personal emotions. His most notable work "The Scream" is the epitome of Expressionist paintings.
This particular work was completed while he was staying in a town called Kragerø and it depicts the forests in its vicinity. The most notable elements are what appear to be yellow logs which in reality are tree trunks stripped off their bark.
10. Wheatfield with Crows – Vincent van Gogh
Date created: July 1890
Dimensions: 50.2 × 103 centimeters (19.8 × 41 inches)
Location: Van Gogh Museum, Amsterdam, Netherlands
Wheatfield with Crows is yet another famous work of art by the hand of Vincent van Gogh. It's considered to be one of his greatest Post-Impressionist paintings and was completed shortly before he took his own life. although it remains unclear, it's likely it was one of the final paintings he ever completed.
The painting is dominated by a yellow wheatfield above which a gloomy and cloudy sky emerges. The crows filing above it and the road which appears to be leading nowhere add an extra dimension to this dramatic scene. Despite some suggestions, there is no proof that there is a deeper meaning behind this enthralling work of art.