The years before the outbreak of World War I was an exciting time in art history as many revolutionary new painting techniques and styles were developed.
This also applied to Germany where a German artist developed a color theory that shocked the art world for multiple decades.
Franz Marc (1880-1916) was an Expressionist artist who was one of the leading figures of the German Expressionists. He was also the co-founder of a popular art journal that carried quite some weight in the community of Avant-Garde artists.
Let's take a closer look at some of the most interesting facts about Franz Marc so you can learn all about the artist's life and the art he produced.
1. He was born in the capital city of the Kingdom of Bavaria
Franz Marc was a German artist who was born in Munich on February 8, 1880. This was the largest city and capital of the Kingdom of Bavaria at the time.
His father was a painter himself and Wilhelm Marc (1839-1907) made a living by painting landscapes. His mother was a devout Calvinist but still a strong and independent woman.
It's clear that he inherited the artistic talent from his father, a man who once painted his sons Paul and Franz Marc as children in 1884.
2. He planned to study theology but enrolled in a prestigious art academy instead
Paul Marc had studied theology and the young Franz wanted to step into his brother's footsteps. He was 17 at the time but still doubtful about this career choice.
Just 2 years later, he decided to enroll in the arts program at Munich University before having to enroll in the military in 1900.
---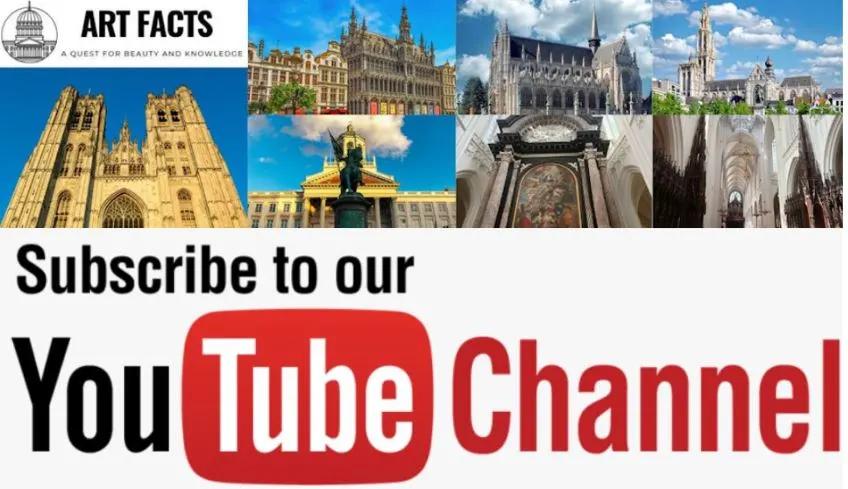 ---
When his military duty was finished, Marc enrolled at the Academy of Fine Arts, Munich, one of the oldest and most prestigious art schools in Germany.
Munich was an important art center in Europe and Franz learned from some of the most renowned German history painters at the time, including Gabriel von Hackl (1843-1926) and Wilhelm von Diez (1839-1907).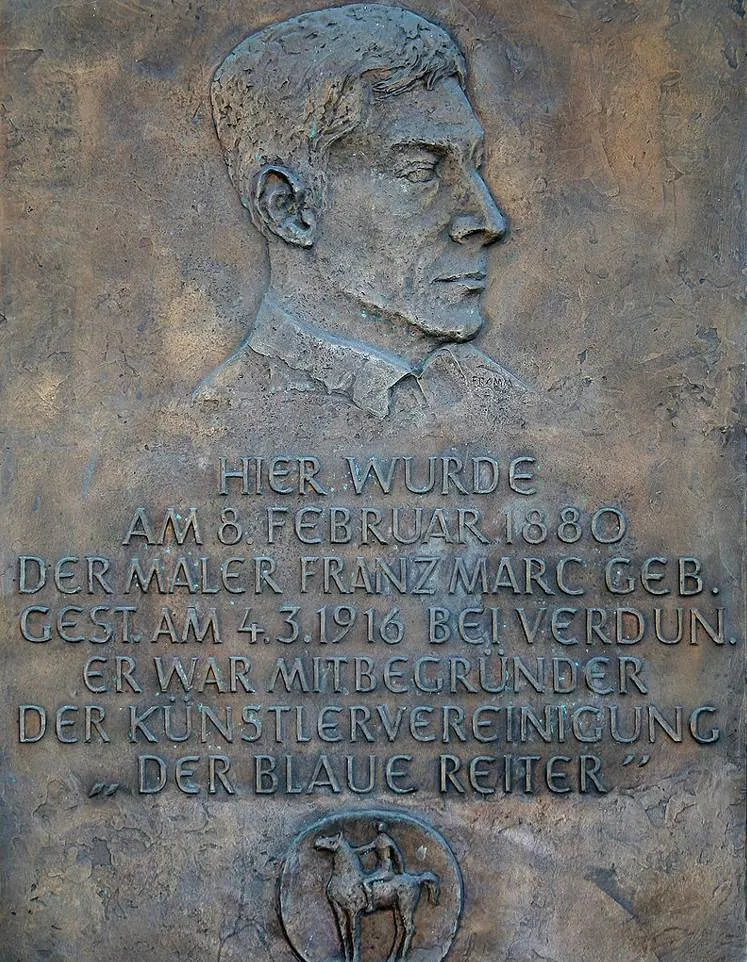 3. He was influenced by a Dutch artist when he visited museums in Paris
Regardless of his formal training, he decided not to pursue a career in history painting. The turn of the century marked the start of modern art and he was influenced by artists who laid the foundation for it.
He spent quite some time abroad and visited Paris on two different occasions in 1903 and 1907. Here he visited the museums, including the Louvre, and sharpened his skills by copying famous works.
During his second visit, the Fauvism artists already held several exhibitions. He also discovered the oeuvre of Vincent van Gogh and was fascinated by his use of vivid colors.
These two elements laid the foundation of the color theory he developed several years later.
4. His personal life was rather turbulent and he got married twice
Not only did Franz Marc hang out with several other artists during his stay in Paris, but he also met the most famous actress at the time, Sarah Bernhardt (1844-1923).
He also had a lot of relationships with famous women and the womanizer got married twice. He was briefly married to Marie Schnür (between 1907 and 1908), another Geman painter.
He later married Maria Franck, another german artist whom he had met in 1905. The couple was married between 1913 and his early death in 1916.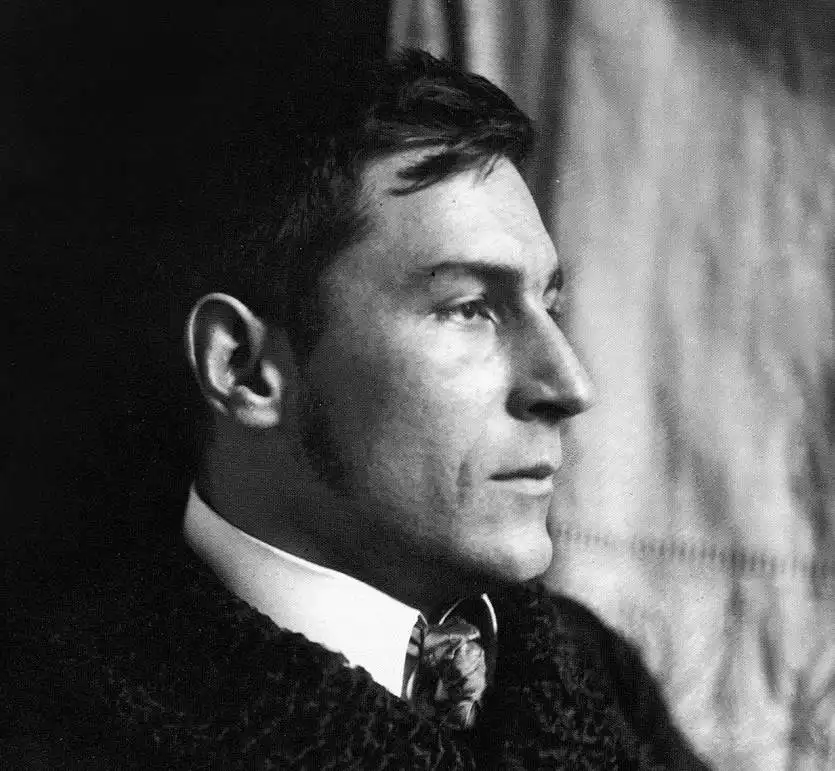 5. He met another German artist and developed his unique style in 1910
He didn't just travel to Paris during the first decade of the 20th century. He spent a significant amount of time in Greece together with his brother Paul in 1906.
Paul was an expert on the Byzantine Empire and he toured his younger brother around the magnificent Greek landscape. It formed the foundation for his interest in nature later on.
His most important meeting was with August Macke (1887-1914) in 1910. He was another young aspiring German artist who was another leading figure of the Gamman Expressionist movement.
Macke's paintings were defined by bright colors and this further inspired Marc to develop his distinctive style.
Unfortunately, the lives of both Macke and Marc ended abruptly during World War I as both young artists were killed in combat at the frontlines in France.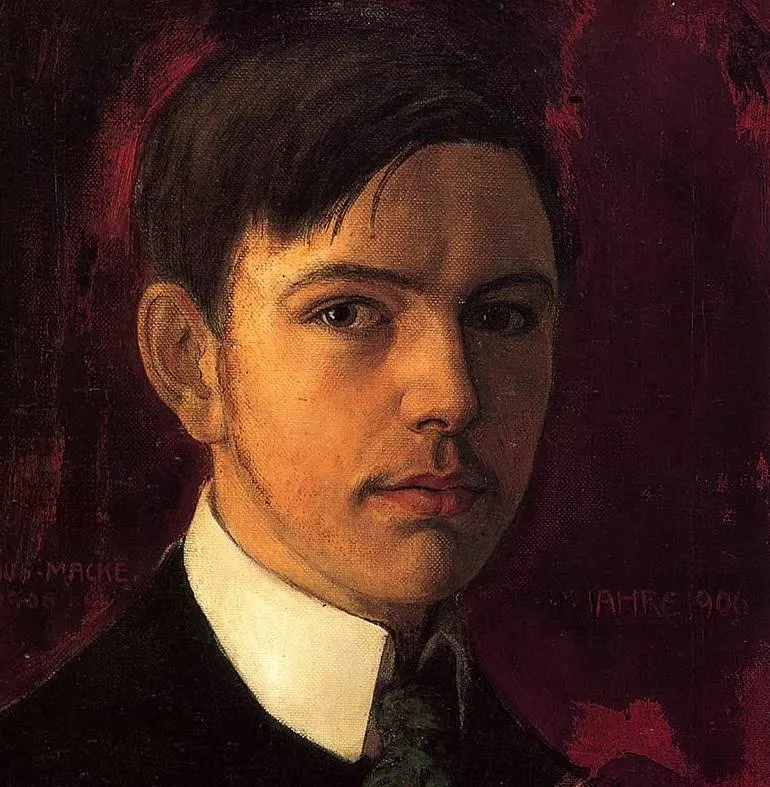 6. He co-founded an art journal together with a famous Russian artist in 1911
Both Marc and make collaborated with a Russian artist named Wassily Kandinsky (1866-1944), a man who had moved from Russia to Munich to dedicate himself to his art.
This was remarkable because he already pursued a career in law and economics for several years. It also shows that Munich had developed into an art center at the time.
Kandinsky painted "The Blue Rider" in 1903, a work that is seen as a precursor of the abstract style he later developed.
Marc was a member of the "Neue Künstlervereinigung" (New Artists' Association) but decided together with Macke and Kandinsky to split from this group in Munich.
Together, they established "Der Blaue Reiter," an almanac that featured their paintings. The art group also organized exhibitions of their works.
7. He developed a color theory and most of his mature works depict animals
The entire concept behind Marc's color theory was for color to serve as a spiritual expression. That's why his paintings feature unnatural colors such as "Blue Horse I" (1911), one of his most famous works.
The most notable colors were blue, which represented spirituality itself and masculinity, yellow, which expressed joy and feminity, and red, which represented violence and the Earth.
His later works were inspired by Cubist artists as they featured the same defragmentation that can be found in Cubist paintings.
8. A museum dedicated to his and his colleague's oeuvre was opened in 1986
Like most new things, his concept wasn't appreciated by contemporary viewers and this didn't change much when the Nazis came to power in the early 1930s. They even classified it as "degenerate art."
Today, Franz Marc is considered to be one of the most influential artists of the early 20th century who left behind a legacy of amazing oil paintings, woodcut prints, and lithographs.
His paintings are extremely valuable, a notion emphasized by the fact that his painting "The Foxes" sold for an incredible £42.6 million at Christie's in 2022.
If you want to admire his paintings and many of his colleagues as well then you can visit the Franz Marc Museum in Kochel am See in Upper Bavaria.
The museum houses over 2,000 works by Marc, Kandinsky, Macke, Klee, and many others. It also has personal belongings of Marc on display.