Although German artists have often been overshadowed by famous French artists, Italian artists, and even Flemish and Dutch artists, the German-speaking world has a rich tradition in the world of art.
The history of German art dates back to the Celts, all the way back to pre-historian times. Carolingian art and Ottonian art had a profound influence on the development of Romanesque art in France and Italy.
Although the German Renaissance can be defined as being part of the much larger Northern Renaissance movement, the most important contributions in the world of art were architectural highlights such as opulent Baroque buildings and Rococo palaces.
Since the Modernist art movements emerged in the late 19th and early 20th centuries, many German artists have played a crucial role in their development.
Let's take a closer look at some of the most famous German artists in history, people who were either born in German-speaking parts of Europe or modern-day Germany.
1. Albrecht Dürer
Albrecht Dürer (1471-1528) was a renowned Renaissance artist who was one of the leading figures of the Northern Renaissance in the German-speaking world. He was a prolific painter, printmaker, and art theorist, who became famous all around Europe for his high-quality woodcut prints.
This fame eventually led him to Italy where he developed his distinctive style in painting and where he met some of the greatest minds in history, including his contemporaries Leonardo da Vinci, Giovanni Bellini, and Raphael. He was also the court painter of Holy Roman Emperor Maximilian I in the early 16th century.
2. Caspar David Friedrich
Caspar David Friedrich (1774-1840) is not only considered to be one of the most famous Romantic artists in history, but also one of the most renowned German artists of his time. His most famous works are landscape paintings, exemplified by "Wanderer above the Sea of Fog" (1818), a defining artwork of the Romantic movement.
What's remarkable about Friedrich is that he was very successful during the early phase of his career but his work was less appreciated during his final years. This continued when Modernist art movements emerged at the end of the 19th century. His reputation as the leading German Romantic artist didn't grow as such until the 1970s.
3. Franz Marc
---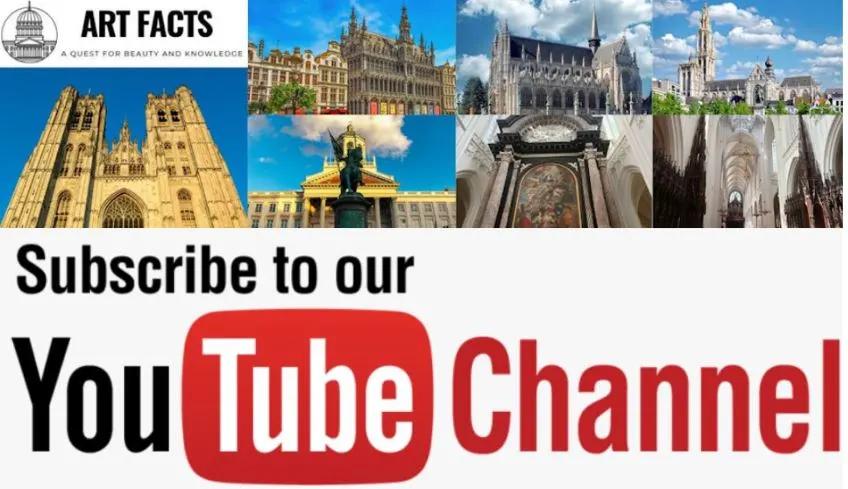 ---
Franz Marc (1880-1916) was one of the leading figures in the German expressionist movement and the founder of an art magazine called Der Blaue Reiter or "The Blue Rider." The style of the Expressionist artist was defined by the usage of vivid colors.
His most famous paintings depict animals such as "Blaues Pferd I" and "Blue Horse I" (1911). Although these paintings were completely denounced by the Nazi regime, they are sold for millions of dollars today. A work called "Weidende Pferde III" (Grazing Horses III) sold for nearly $25 million in 2008.
4. Max Ernst
Max Ernst (1891-1976) was a German artist who spent a large amount of time abroad. He became an American citizen in 1948 and a French citizen in 1958. He was a prolific artist with an extended career and was proficient in various areas, including painting, sculpting, graphic arts, and poetry.
He was one of the pioneers of the Dada movement, a reaction to World War I, and gradually transformed from a Dada artist into a Surrealist artist. This also means that his oeuvre consists of a wide variety of different types of artworks and many of these can be admired at the Max Ernst Museum in his hometown of Brühl, Germany.
5. Ernst Ludwig Kirchner
Ernst Ludwig Kirchner (1880-1938) was another leading figure in the Expressionist movement who made a name for himself as a painter and printmaker. He was the co-founder of an artist group called Die Brücke or "The Bridge" in Dresden in 1905, together with various other German Expressionist artists.
Over 600 of his paintings were destroyed by the Nazis because many of his collectors were Jewish. This means that the remaining paintings are in high demand. One of Kirchner's paintings depicts a street scene called "Berlin" (1913) and was sold for an astounding $38 million back in 2006.
6. Emil Nolde
Emil Nolde (1867-1956) was a German-Danish artist who was also part of "Die Brücke," the group of German Expressionists that was formed in the early 20th century. Some of his works were inspired by the paintings of Vincent van Gogh, the Post-Impressionist painter who integrated vivid colors and bold brushstrokes into his works.
What's remarkable about Emil Nolde is that some of his paintings were included in an exhibition of degenerate art in 1937 by the nazis. This happened regardless of his sympathies for the nazis and as a staunch antisemite. His oeuvre includes paintings, prints, etchings, woodcuts, lithographs, and watercolors.
7. Paul Klee
Paul Klee (1879-1940) was born in Switzerland but is still considered to be one of the most famous German artists in history for several reasons. He was involved in various art movements, including Expressionism, Cubism, and Surrealism, and rote an important work called "Writings on Form and Design Theory."
These writings are believed to have had the same impact on modern art as the theories about art scribbled down by Leonardo da Vinci (1452-1519) during the High Renaissance. He was one of the art teachers at the Bauhaus, a renowned German art school that was operational between 1919 and 1933.
8. Gerhard Richter
Gerhard Richter (born 1932) is one of the greatest German artists in modern history. He is renowned for producing both abstract paintings and works that depict subjects from an extremely realistic perspective, making them almost appear photographic.
His extended career also revolved around producing sculptures for various important public spaces and events. One of his most remarkable works is one of the stained glass windows of Cologne Cathedral, an incredible work of art that was unveiled in August 2007. He produced this free of charge, only requiring the cost of the materials needed to make the window.