Art Nouveau is an art movement that started around 1890 and which as first described by a Belgian art magazine called "L'Art Moderne." They used the term to describe a group of 20 artists called "Les Vingt" (The Twenty). This group consisted of 20 Belgian painters, sculptors, and designers who aimed to reform art in the late 19th century.
The main objective of the movement was to make a clear distinction between fine arts, such as painting and sculpture and applied arts, such as decoration and design, etc. The famous Art Nouveau artists wanted to be differentiated from the Romantic artists, Realism artists, Impressionist artists, and Post-impressionist artists, who defined art earlier in the 19th century.
The movement then spread from Belgium and France initially to multiple countries across the world in the 1890s. It's defined by different terms in various languages, including "Modern Style" in English, "Stile Liberty" in Italian, "Jugendstil" in German, and "Modernisme Català" in Catalan, to name a few.
The movement was interrupted by World War I but was already fading before that around 1910. In the 1920s, it was replaced by a new style of decorative art and architecture called "Art-Deco," followed by "Modernism."
So who were some of the most famous Art Nouveau artists? In this post, you'll find out!
1. Gustav Klimt
Gustav Klimt (1862-1918) was an Austrian artist who was one of the most prominent members of the Vienna Secession movement, an art movement closely related to Art Nouveau which was formed in 1897. He created mostly paintings with the subject of the female body with an erotic undertone.
He didn't start as a revolutionary artist but found success as a painter of architectural decorations. He diverged from the conventional way of thinking and developed a completely new style of art after his work on the ceiling of the Great Hall of the University of Vienna was considered to be pornographic. His most famous paintings were created during his "Golden Phase" in which he used gold leaf.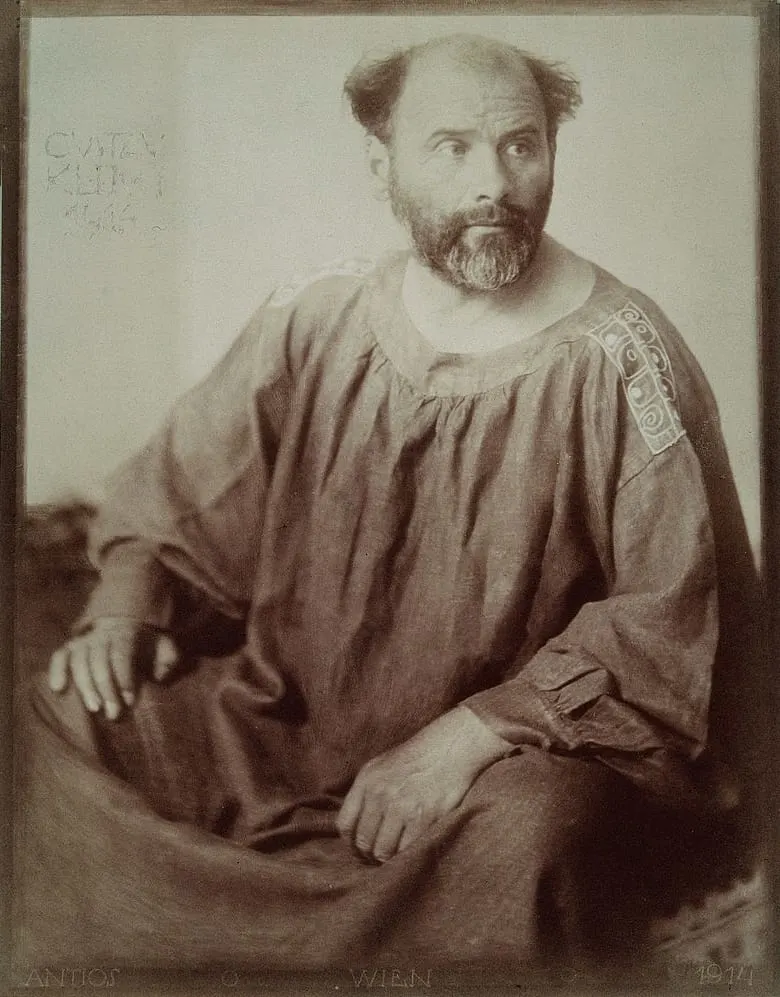 2. Antoni Gaudí i Cornet
Antoni Gaudí i Cornet (1852-1926) was the most prominent artist of the Catalan Modernist movement. He is best known for his ultimate architectural masterpiece, the Sagrada Família in Barcelona, one of the most famous churches in the world with a unique architectural design that has been under construction for well over a century.
His work was mainly influenced by religion, nature, and his general love for architecture. 7 of his most famous works, including the Sagrada Família, have been listed as UNESCO World Heritage sites. Other marvelous structures that were listed are "Casa Milà" and the "Casa Batlló," both in his hometown of Barcelona.
3. Henri de Toulouse-Lautrec
---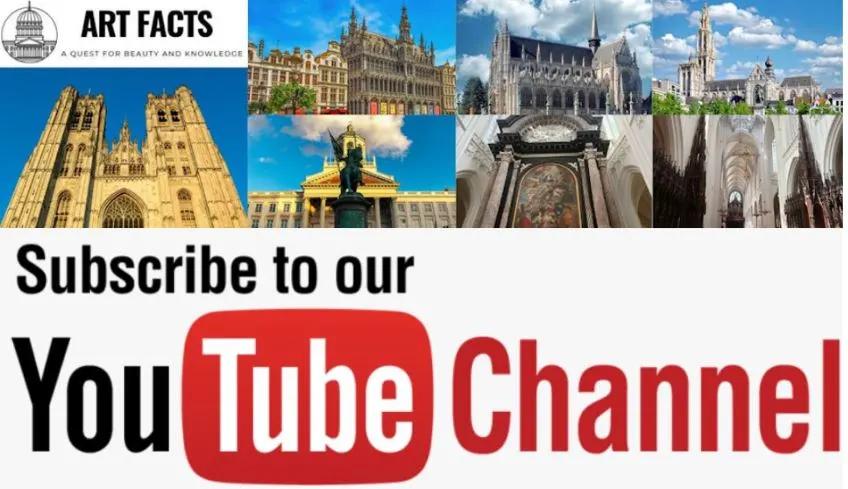 ---
Henri de Toulouse-Lautrec (1864-1901) was a versatile French artist who was a painter, printmaker, draughtsman, caricaturist, and illustrator. He lived in Paris which was a nice place to be in the late 19th century at the height of the so-called "Belle Époque." Most of his paintings depict scenes from the city and its people during this period.
He started as a post-impressionist painter and is considered to be one of the best painters of this movement together with the likes of Paul Cézanne, Vincent van Gogh, Paul Gauguin, and Georges Seurat. Later on, he became an illustrator and lithographer, resulting in him becoming one of the most famous Art Nouveau artists in history.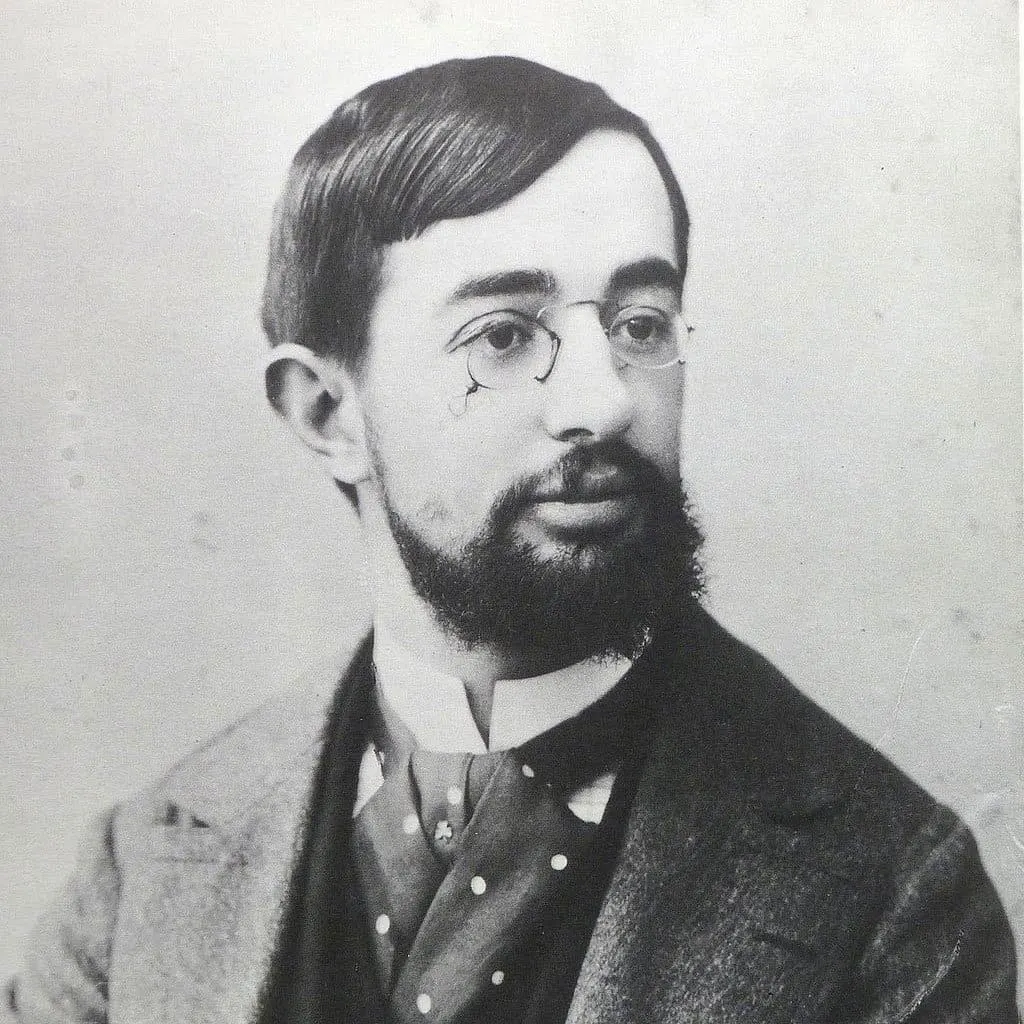 4. Alphonse Mucha
Alphonse Mucha (1860-1939) was a painter, illustrator, and graphic designer who was born in the Margraviate of Moravia, then part of the Austrian Empire, but now known as the Czech Republic. He originally lived in Paris where he created theatrical posters and illustrations which incorporated a very distinctively dramatic style.
His most famous works consisted of the French stage actress Sarah Bernhardt, one of the most famous actresses of her generation who starred in the most popular plays in Paris in the late 19th and early 20th centuries. Later on in his career, the Czech artist devoted himself to paintings such as the "Slav Epic," a historical work of art on which he worked for 14 years between 1912 and 1926.
5. Victor Horta
Victor Horta (1861-1947) was a Belgian artist and one of the founding fathers of the Art Nouveau movement. He was a designer and architect and his design of the Hôtel Tassel in Brussels, which was completed between 1892 and 1893, is considered to be the first Art Nouveau building in history.
Apart from being a great inspiration to his French colleague Hector Guimard, who designed many of the Metro entrances in Paris, Horta's work is also considered to be immensely influential in modern architecture. The reasons are his original floorplans and the revolutionary use of steel, iron, and glass.
6. Louis Comfort Tiffany
Louis Comfort Tiffany (1848-1933) is considered to be the main Art Nouveau artist from the United States. Even though his most famous work is considered to be his stained glass designs, he also created lamps, glass mosaics, blown glass, ceramics, jewelry, enamels, and metalwork.
Remarkably, he started as a landscape painter and received academic training in painting in the 1860s. He started picking up glassmaking around 1875 and worked in various glasshouses in the New York area later on and became one of the most prominent members of a prestigious group of artists referred to as the "Associated Artists." He eventually managed the business his father started called Tiffany & Co.