Blue is one of the primary colors and this means that it has been used by artists for as long as art has been produced.
It has been associated with a wide variety of things, including spirituality and inner peace. It's also related to healing and serenity and this is often reflected in paintings, especially those of the German Expressionists.
The opposite can be true as well. Having "The Blues" is referred to as a state of depression or sadness and Pablo Picasso's "Blue Period" (1901-1904) is the best example of this in art history.
Lapus Lazuli has been used to produce ultramarine blue since the 13th century and was very expensive. That's why blue was also associated with wealth for many centuries.
In this article, you'll discover some of the most famous Blue Paintings. These are artworks in which blue is the dominating factor of the composition.
1. Portrait of a Man with a Blue Chaperon – Jan van Eyck
Date created: 1430
Dimensions: 22.5 × 16.6 centimeters (8.9 × 6.5 inches)
Location: Brukenthal National Museum, Sibiu, Romania
Portrait of a Man with a Blue Chaperon is the title of a painting by Jan van Eyck (1390-1441), the renowned Early Netherlandish master. It's one of many secular paintings that the artist completed during his career and was most probably a painting to celebrate a betrothal.
The identity of the sitter remains unknown because this work didn't get a title, as was common during the Northern Renaissance. The fact that he holds a ring was long thought to be related to his occupation as a goldsmith but this theory seems to be unlikely today.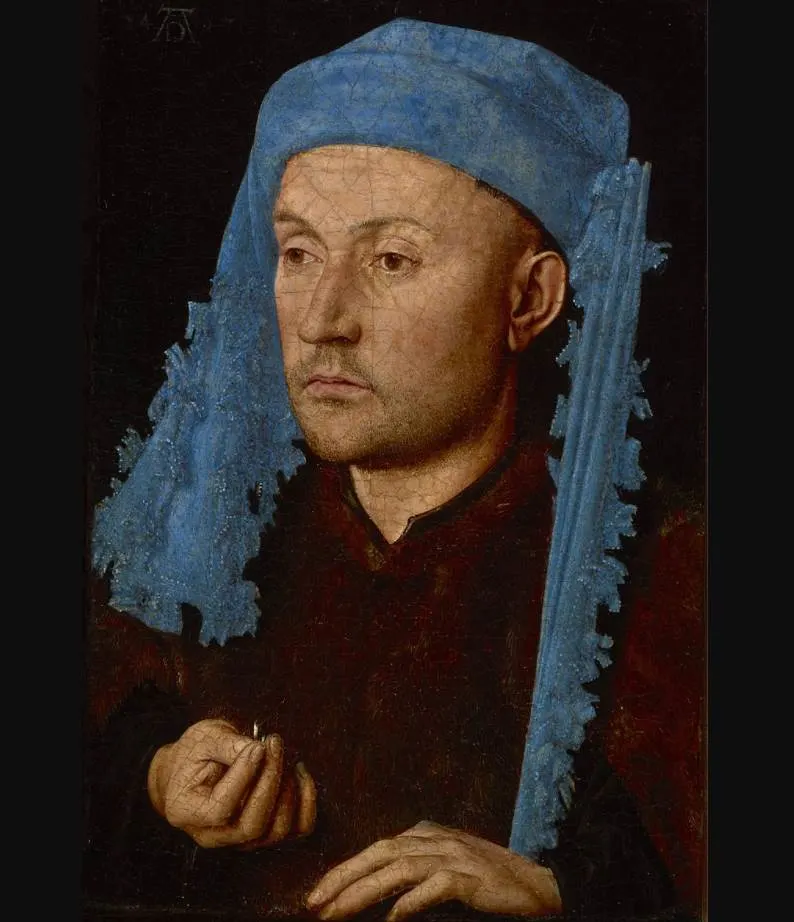 2. Infanta Margarita Teresa in a Blue Dress – Diego Velázquez
Date created: 1659
Dimensions: 127 × 107 centimeters (50 × 42 inches)
Location: Kunsthistorisches Museum, Vienna, Austria
Infanta Margarita Teresa in a Blue Dress is the title of a painting by Diego Velázquez (1599-1660), one of the most famous Spanish artists in history. He worked almost his entire career as the court painter of King Philip IV of Spain and this painting depicts the king's daughter Margaret Theresa of Spain (1653-1671).
The girl was about 6 years old at the time and is famously known as the little girl who appears in the artist's most celebrated masterpiece titled "Las Meninas" (1656). It was one of the final paintings that Venázquez completed because he passed away the following year.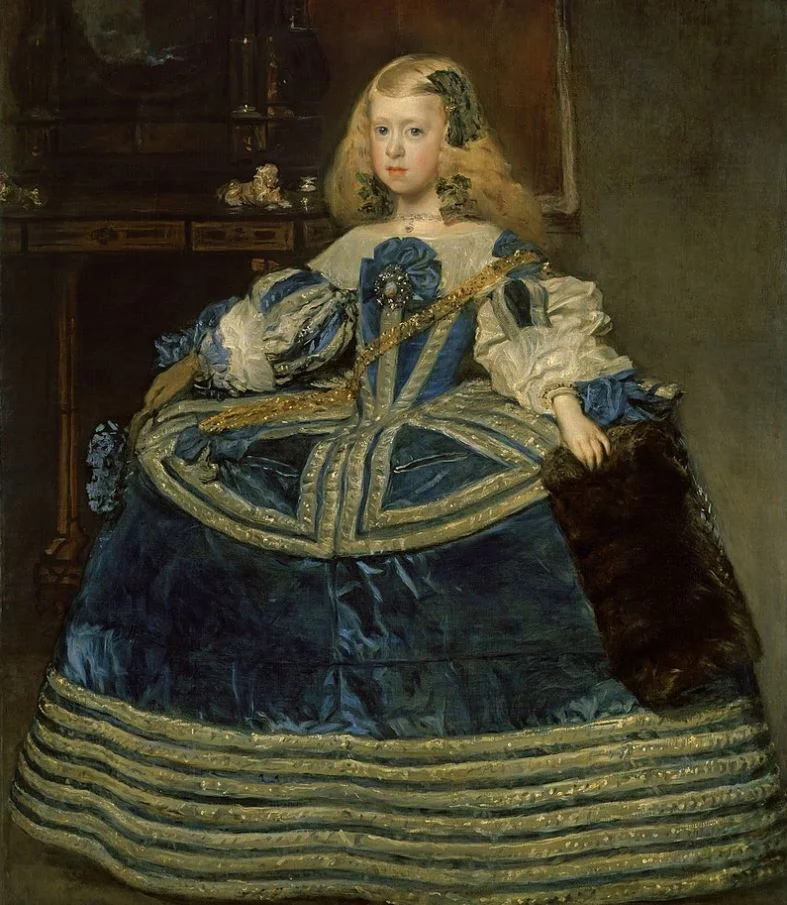 3. Girl with a Pearl Earring – Johannes Vermeer
Date created: 1665
Dimensions: 44.5 × 39 centimeters (17.5 × 15 inches)
Location: Mauritshuis, The Hague, Netherlands
---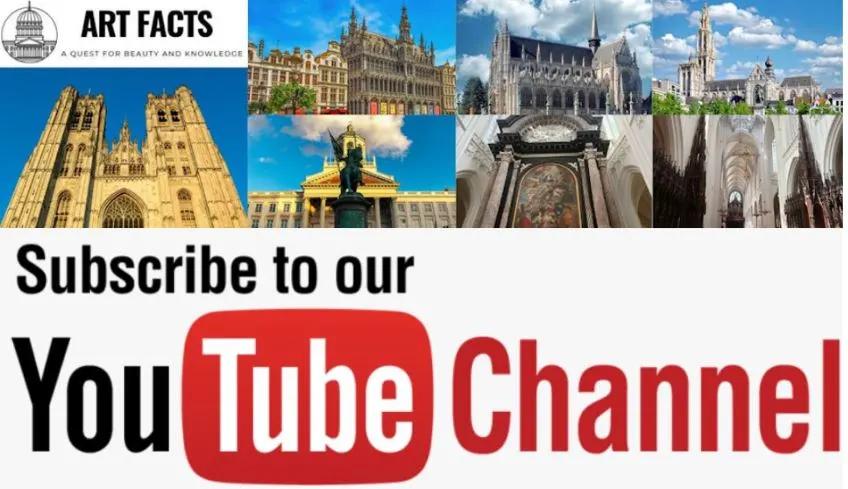 ---
Girl with a Pearl Earring is the best-known painting by Johannes Vermeer (1632-1675), a Dutch artist who lived during the Dutch Golden Age in the 17th century. It depicts a young girl who wears a blue oriental-style turban and a large pearl earring.
The enigmatic gaze of the girl has captivated viewers for centuries and she looks remarkably modern even today. The painting has been restored and although the original enamel-like green had faded to a black background, the girl's stare was greatly enhanced.
4. The Blue Boy – Thomas Gainsborough
Date created: 1770
Dimensions: 177.8 × 112.1 centimeters (70 × 44.1 inches)
Location: Huntington Art Gallery, San Marino, California, United States
The Blue Boy is another blue painting in which the clothes worn by the main figure determine the color scheme of the composition. It's one of the most famous paintings by Thomas Gainsborough (1727-1788), a portrait painter who actually preferred to paint landscapes.
The boy's identity was long thought to be the son of a wealthy merchant but is now believed to be the English artist's nephew Gainsborough Dupont (1754–1797). What's remarkable is that the blue costume actually dates back to the 17th century, not the 18th century in which Gainsborough lived.
5. The Starry Night – Vincent van Gogh
Date created: 1889
Dimensions: 73.7 × 92.1 centimeters (29.01 × 36.26 inches)
Location: Museum of Modern Art, New York City, United States
The Starry Night is one of the most remarkable paintings in the rich oeuvre of Vincent van Gogh (1853-1890), the troubled Dutch artist who committed suicide the year after he completed this painting. It depicts the view he had from his asylum bedroom window at Saint-Rémy-de-Provence.
Van Gogh had checked himself into this mental hospital following his mental breakdown in Arles in late 1888. The position of the stars and moon before sunrise is very accurate but the village in the distance is an imaginary element. He also painted this work during the day in his ground-floor studio.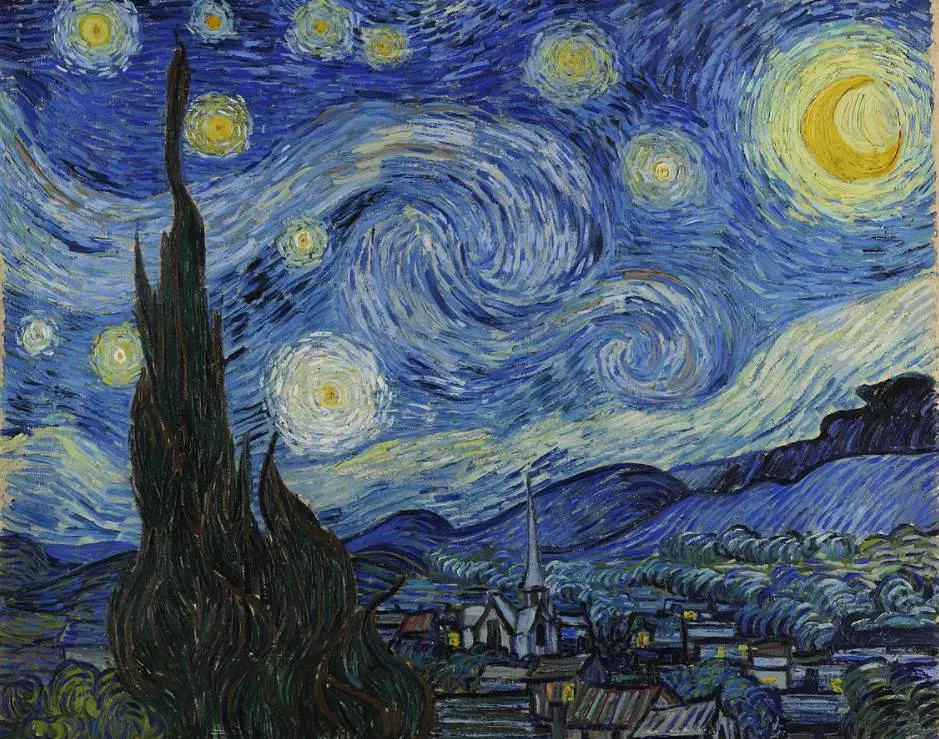 6. The Old Guitarist – Pablo Picasso
Date created: 1903-1904
Dimensions: 122.9 × 82.6 centimeters (48.4 × 32.5 inches)
Location: Art Institute of Chicago, Chicago, United States
The Old Guitarist is one of the most famous paintings by Pablo Picasso (1881-1973) from the artist's Blue Period. This was a time when the world-famous Spanish artist was still an aspiring artist who was dividing his time between his native Spain and Paris trying to make a living.
This painting depicts an old guitarist on the streets of Barcelona. It can be classified as an Expressionist painting that represents the artist's own state of mind. He was also influenced by the paintings of El Greco at the time, as well as the suicide of a close friend which had impacted him greatly.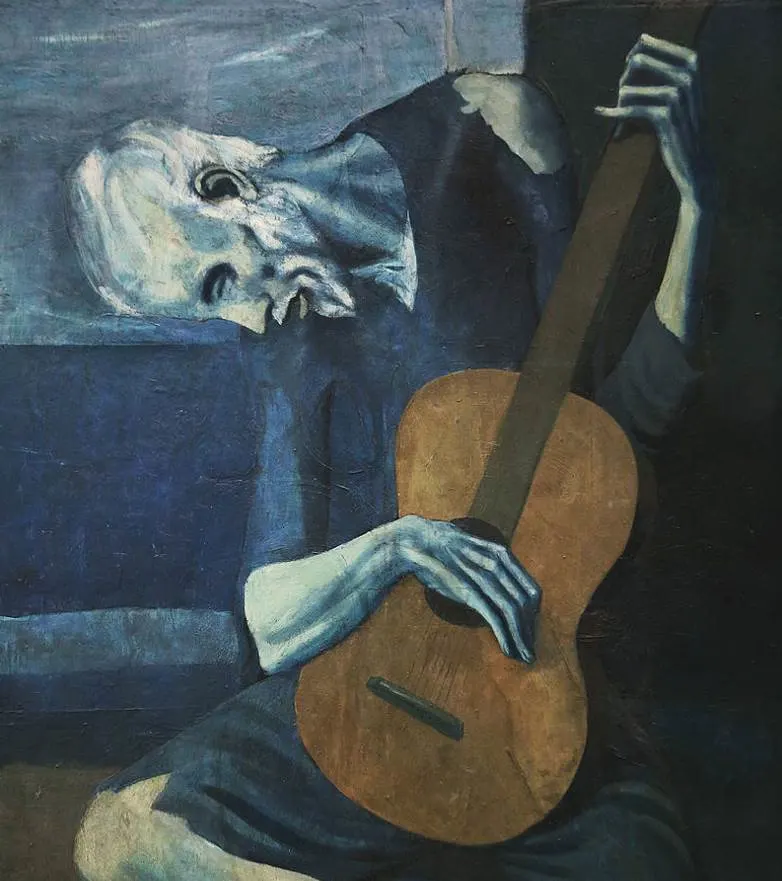 7. The Conversation – Henri Matisse
Date created: 1908–1912
Dimensions: 177 × 217 centimeters (69.62 × 85.37 inches)
Location: Hermitage Museum, Saint Petersburg, Russia
The Conversation is the title of a painting by Henri Matisse (1869-1954) that depicts a conversation between him and his wife Amélie. This amazingly blue painting was completed shortly after he had abandoned the ideals of the Fauvism artists which focused on visit and unnatural colors.
It was one of many works in which he made blue the dominant color. Others include "Window at Tangier" (1911-1912) and "The Blue Window" (1913). Remarkably, he made his world-famous work "The Red Studio" also blue initially but later overpainted it to transform it into a red painting.
8. The Blue Rider – Wassily Kandinsky
Date created: 1903
Dimensions: 55 × 60 centimeters (22 × 24 inches)
Location: Private collection
The Blue Rider is one of the paintings that defined the future career of Wassily Kandinsky, a Russian artist who traveled to Germany in 1896. He had graduated in Law and Economics and already worked for several years before he decided to become a painter who produced some of the most influential paintings of the early 20th century.
He was initially influenced by the Impressionist artists and this shows in this work. he did, however, transition to abstract art, and this painting already shows signs of his future path. The work features a blue rider and blue shadows. It later became the source of inspiration for an art group named "Der Blaue Reiter."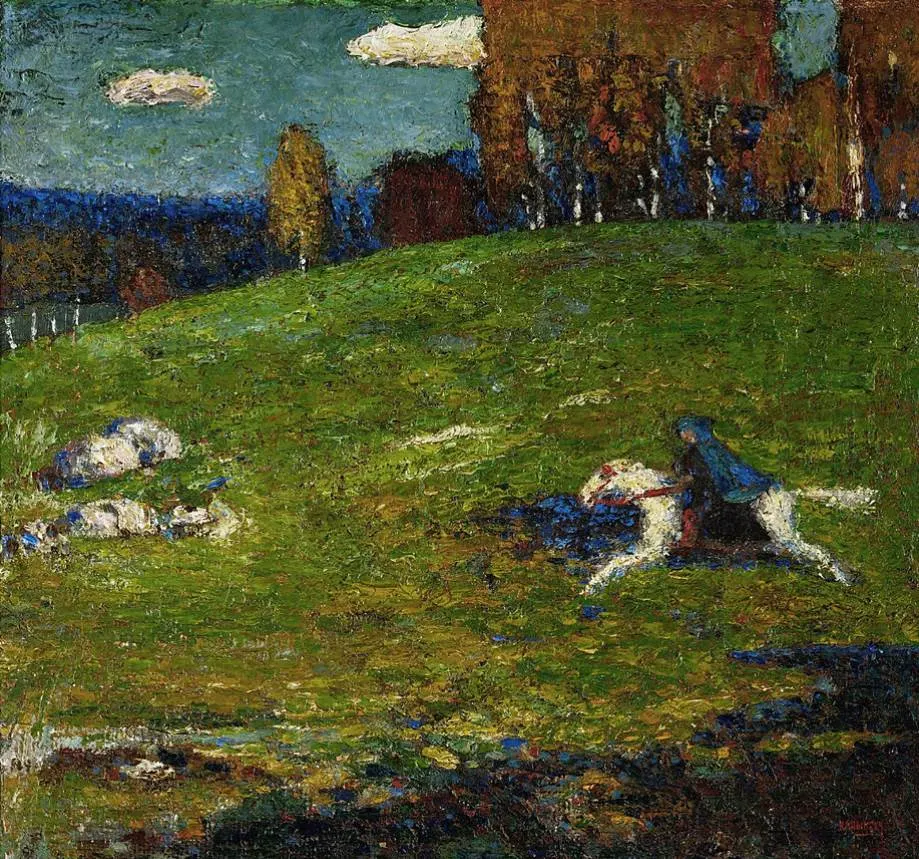 9. Blue Horse I – Franz Marc
Date created: 1911
Dimensions: 112 × 84.5 centimeters (44 × 33.3 inches)
Location: Städtische Galerie im Lenbachhaus, Munich, Germany
Blue Horse I is one of the most famous paintings by Franz Marc (1880-1916), one of the leading figures of the German Expressionist art movement which emerged shortly before World War I. It's one of several blue paintings by the artist in which horses play a key role.
His paintings were initially ridiculed and misunderstood and this only became worse when the Nazis came to power and classified them as "degenerate art." For the German artist and other members of the group, blue had a spiritual meaning which is why it played such a major role in his art.
10. Blue Poles – Jackson Pollock
Blue Poles is a monumental painting by Jackson Pollock (1912-1956), an American artist who was one of the leading Abstract Expressionist artists of the mid-20th century. It's one of the signature works of the drip technique that he devised during the 1940s and which made him world-famous.
Not many of his paintings have titles that describe the work but this one is an exception as the Blue Poles refer to the blue vertical elements. The painting was bought for A$1.3 million back in 1973 by the National Gallery of Australia, a controversial acquisition at the time. Today, it's one of the museum's most famous attractions.