When a famous English artist was in his early twenties, he visited a ruined castle that majestically overlooks a river on the border of England and Scotland.
He produced his first work of the castle in England the following year and he would be inspired by it several more times throughout his career.
Joseph Mallord William Turner (1775-1851) was one of the leading Romantic artists of his time and lived during a period when medieval ruins were highly popular.
In this article, you'll discover some of the most interesting facts about Norham Castle, Sunrise, the title of a painting by Turner with a remarkable story to tell.
1. It was completed during the final decade of the artist's life
J.M.W. Turner had a long career and was one of the most prolific artists of the Romantic era. He completed about 550 oil paintings and over 2,000 watercolors, a significant amount of art.
Born and raised in London, he traveled frequently and this allowed him to paint some of the most beautiful landscape paintings in history.
Turner was only 14 years old when he entered the Royal Academy in his home city in 1789. This emphasizes the incredible talent he possessed from an early age.
He started his career painting watercolors and only exhibited his first oil painting in 1796, a stunning moonscape titled "Fishermen at Sea."
He completed Norham Castle, Sunrise in 1845, almost 5 decades after he made his debut.
2. It depicts a hazy and colorful view of the castle in Northumberland
---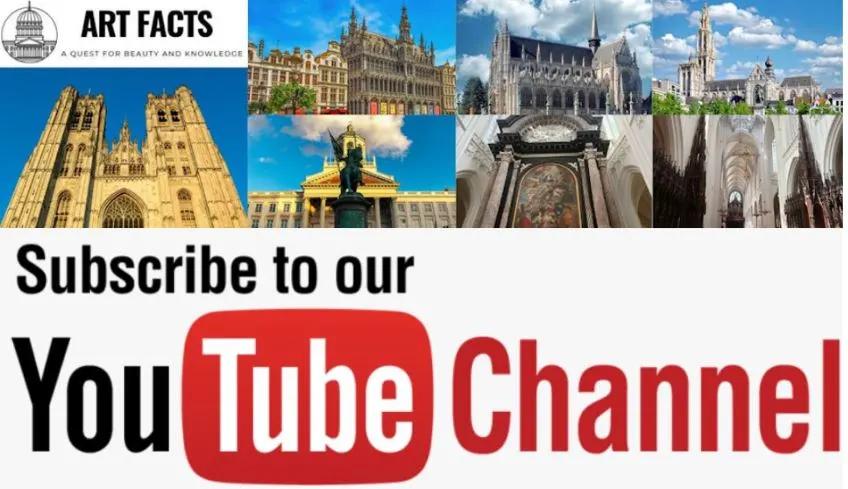 ---
Without the painting's title, it would be hard to judge what it actually depicts. We see a bright, hazy landscape, with a dark area in the center and what appears to be a structure overlooking a river.
Norham is a small village in the utmost northeastern part of England. Norham Castle was built in the early 12th century because of its strategic location.
Not only was it located near the border of England and Scotland, but it also overlooks the River Tweed, a river that marks this border.
The castle in Northumberland is nothing more than a ruin today, something that is hard to see in Turner's famous painting.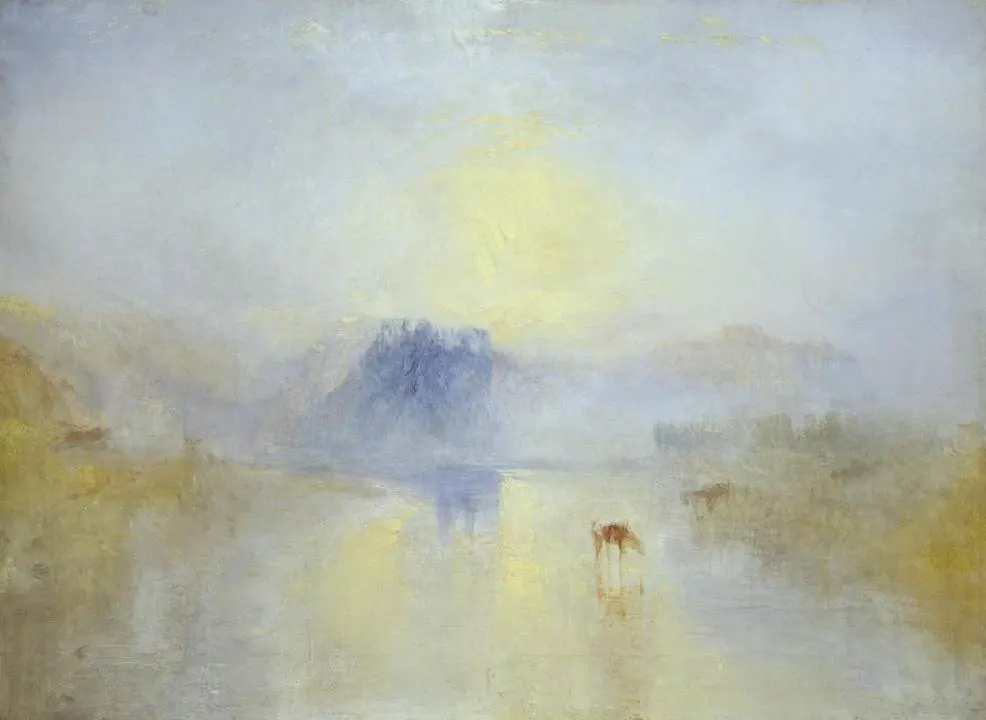 3. Turner first visited the castle in 1797 and made a watercolor the following year
Turner embarked on one of his many travels through England in 1797 and visited Norham Castle in Northumberland in 1797.
He created a large number of preparatory drawings here and these were some of the more than 30,000 works on paper that he completed during his career.
He then used these drawings to produce a watercolor of Norham Castle, a work that was completed in 1798.
This watercolor was an important work in the early phase of Turner's career because it was celebrated by critics when it was exhibited at the Royal Academy of Arts in 1798.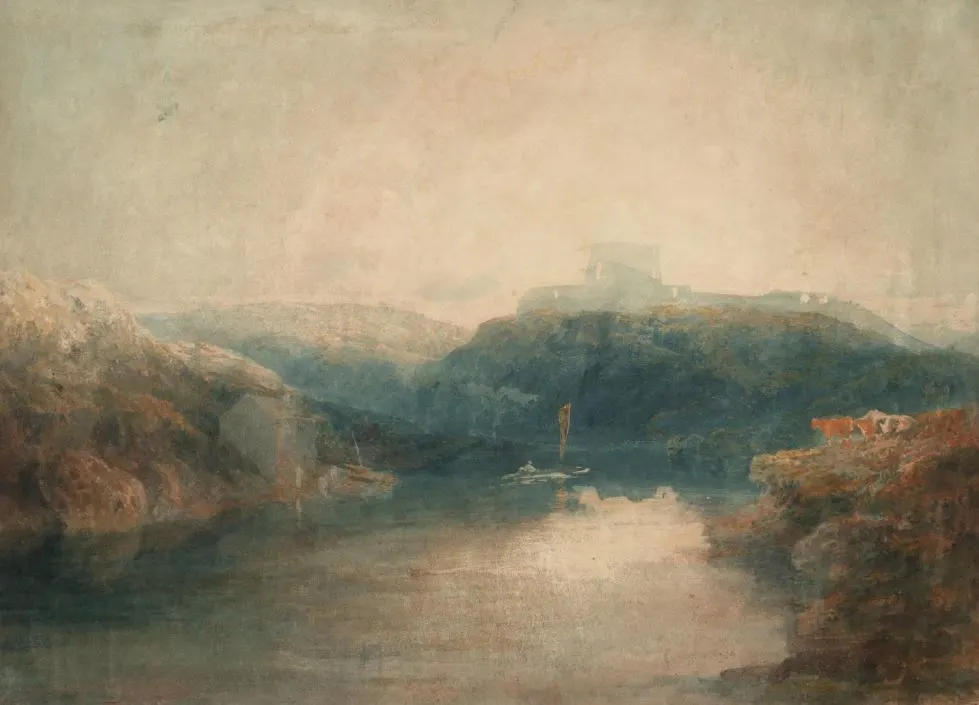 4. The artist visited the ruins two more times during his lifetime
He visited North England in 1797 and 1798 and expanded his range significantly in the following years. He studied in Paris in the early 19th century and also visited Venice on multiple occasions.
Turner did, however, often return to the places in England that he liked the most, and Norham Castle was definitely one of these.
He returned to the ruins of the castle that was left in a state of disrepair since the 16th century twice, once in 1801 and another time 3 decades later in 1831.
5. He completed a print of the castle in 1816 which was part of a much larger work
We don't know whether it was the mysterious medieval atmosphere that surrounds this place or the beautiful location of the castle overlooking the River Tweed that attracted Turner to it.
What we do know is that he made several versions, including watercolors and prints, and all these artworks depict the castle at dawn.
The light was certainly best at this time of the day and this is reflected in a print he made of Norham Castle in 1816.
This print was part of his "Liber Studiorum," a collection of over 70 monochrome prints depicting landscapes that weren't really a great success.
6. It's a prime example of Turner's style during his final years
William Turner, as the painter was commonly referred to, produced some of the best-known Romantic paintings in history.
His style definitely evolved over time and his artworks became increasingly hazy over time. Some of his works, including Norham Castle, and Sunrise consist of pure light.
He loved to capture the atmospheric effects of sunlight on landscapes, something that set him apart from other landscape painters.
Other famous works of his mature style are "The Fighting Temeraire" (1838) and "Rain, Steam, and Speed – The Great Western Railway" (1844).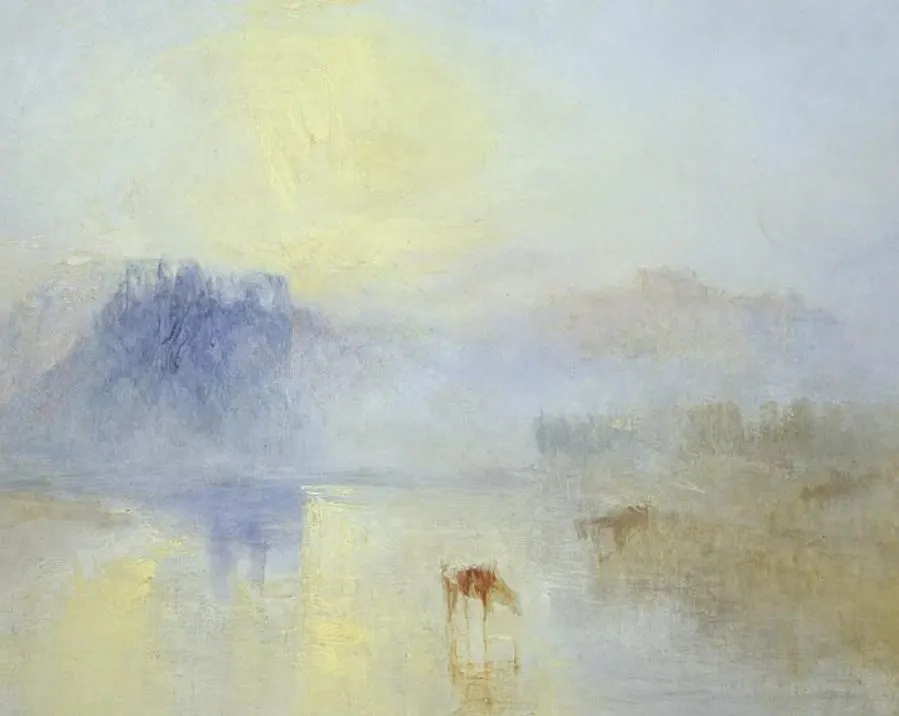 7. How big is Norham Caste, Sunrise by J.M.W. Turner?
Because of the vast number of artworks he produced and the contemporary view on landscape paintings, he didn't often produce large works of art.
Norham Castle, Sunrise by J.M.W. Turner is a medium-sized oil on canvas painting that has dimensions of 90.8 × 121.9 centimeters (35.7 × 48 inches).
8. Where is Turner's painting located today?
Turner was somewhat of a controversial figure because of his eccentric personality. This is reflected by the fact that he left behind a small fortune but lived in squalor during the final decades of his life.
He had hoped that his oeuvre would have been displayed in an art gallery but instead, his fortune became the target of a court battle that was settled in 1856.
The Turner Bequest became part of the National Gallery of British Art in 1910 and was housed at the Duveen Turner Wing.
Today, this museum is part of the Tate group of galleries in England. Norham Castle, Sunrise, is part of the collection of Tate Britain, an art museum on Millbank in the City of Westminster in London.