If there's one painting that shows the gloomy state of mind of renowned Post-Impressionist artist Vincent van Gogh (1853-1890), then it's surely the one that he painted in the final days of his life.
Let's take a closer look at some of the most interesting facts about Wheatfield with Crows, one of the masterpieces of this troubled genius.
1. It was painted in the week that he shot himself
Wheatfield with Crows is a famous painting by Vincent van Gogh which he created just before his final mental breakdown in July 1890. This time he didn't just mutilate himself by cutting off his ear as he did in Arles the year before, but actually shot himself.
This happened just a few months after he checked himself out of the Saint-Paul Asylum in Saint-Rémy-de-Provence in southern France. Here he created what would arguably become his most famous painting of all, Starry Night.
Van Gogh died 2 days after this incident on July 29, 1890, which means that he painted this work the same month of that year.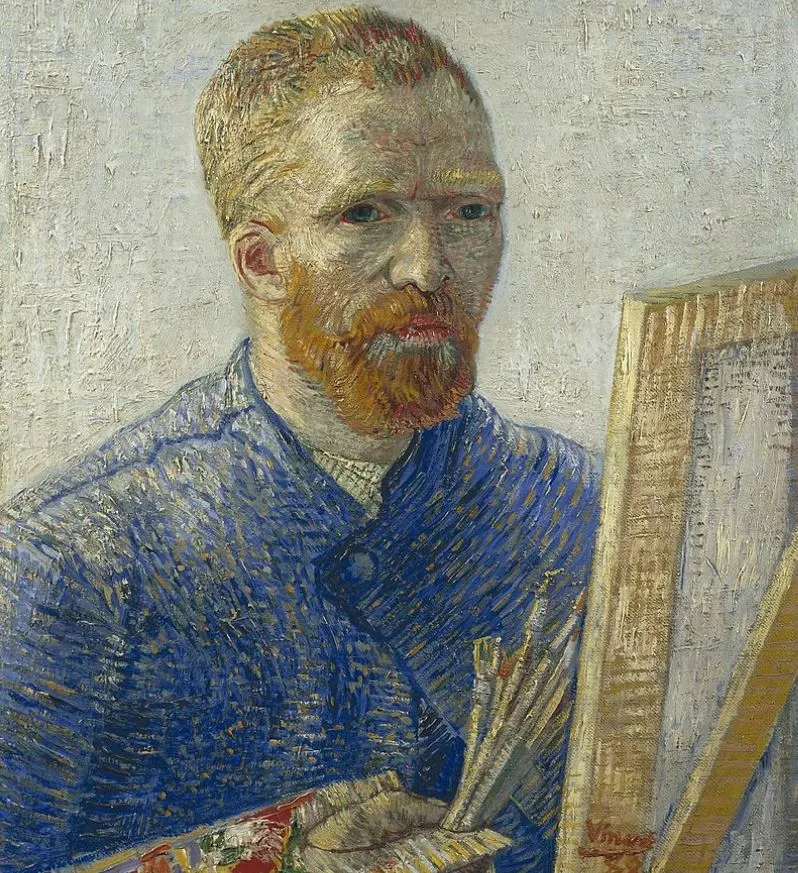 2. It depicts a wheatfield in the northwestern outskirts of Paris
Shortly after he had left the mental hospital in Saint-Rémy he moved back to the region near Paris, this time in Auvers-sur-Oise in the northwestern suburbs of the city.
Here he was closer to both his brother Theo who lived in Paris and Doctor Paul Gachet who treated him during the final months of his life. The hostel he stayed at during these final months (he died here as well), the Auberge Ravoux inn, is still a popular location here.
The wheatfield in this painting depicts those in the area of the village of Auvers-sur-Oise. He also painted the local church here and the town hall.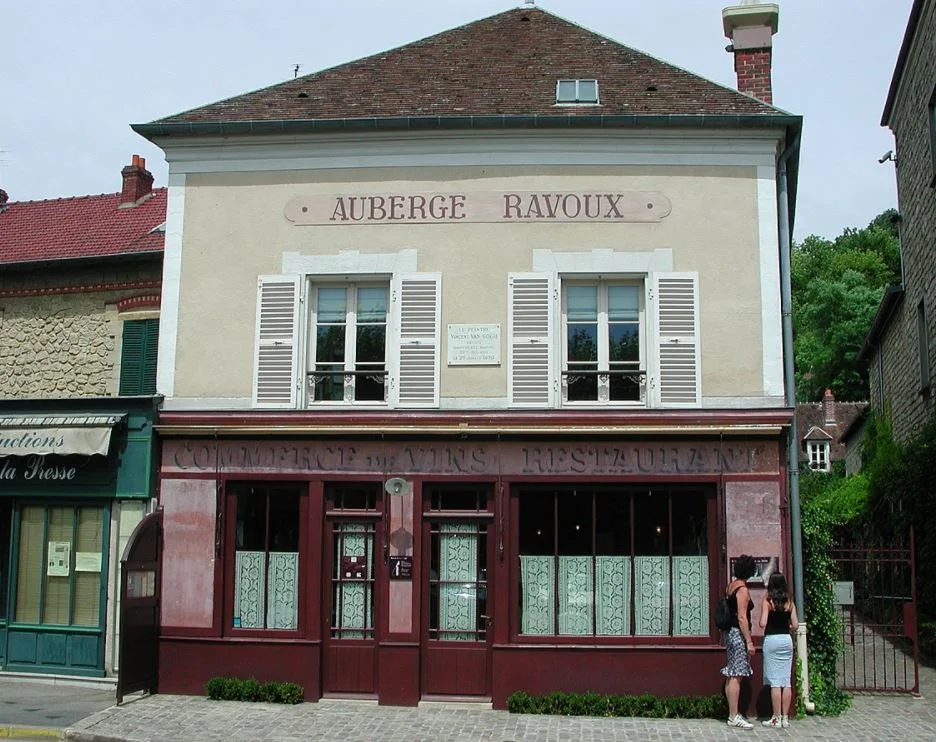 3. It's part of a large collection of similar paintings
Just like about every other painting that he worked on, he made multiple versions. The "Sunflowers" is perhaps his most famous collection but there are also the "Irises" and the two other famous Starry Night paintings called "Starry Night over the Rhône" and "Café Terrace at Night" to name just a few.
---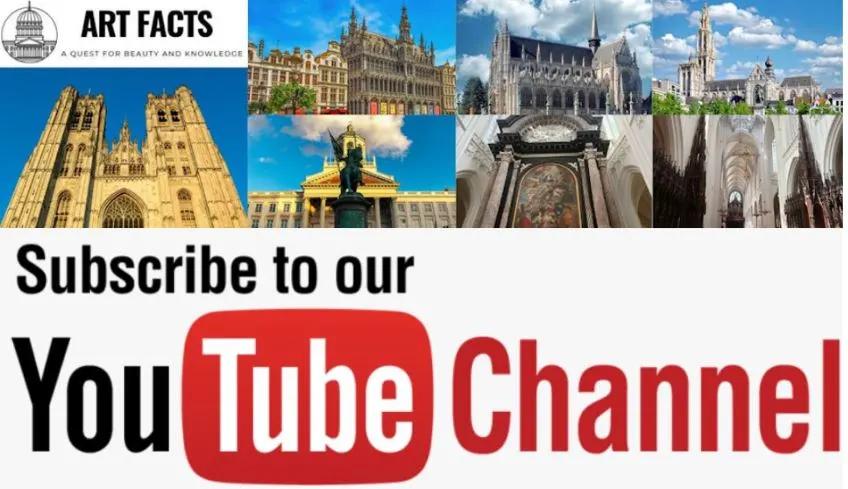 ---
He pretty much painted similar paintings during all his periods, including in Nuenen, Paris, Arles, and Saint-Rémy, totaling dozens of paintings with this subject.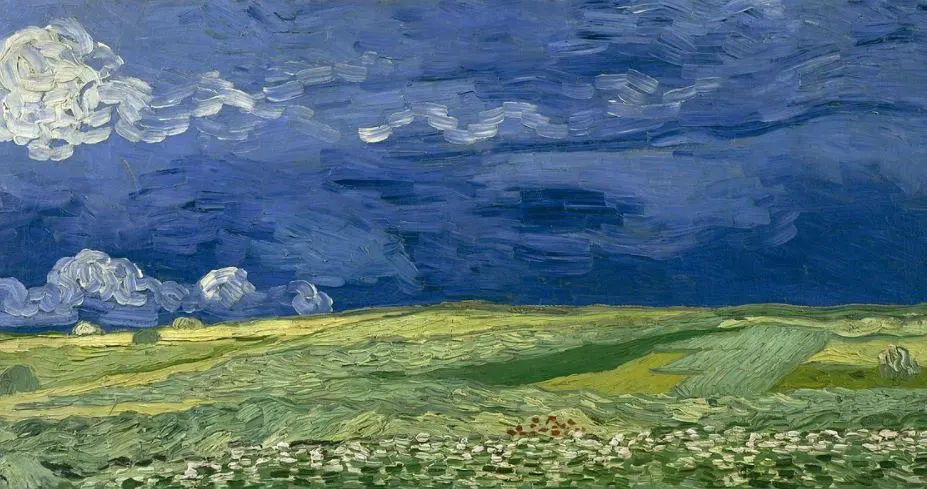 4. It's most probably not his final painting
Even though it has often been assumed that Wheatfield with Crows was his final painting, the evidence at hand suggests that it wasn't.
In one of his letters to his brother Theo, he mentions that he worked together on this painting together with "Wheatfield under Clouded Sky" and "Daubigny's Garden," which means that any of these could have been his final painting.
It's also possible that "Tree Roots" was his final painting, a work that he created approximately 150 meters (490 feet) away from the hostel he was staying at the time according to research done in 2020.
5. The gloomy sky has been linked to the artist's state of mind
One of the most interesting facts about Wheatfield with Crows is that many art historians agree that the cloudy and threatening sky is a reference to the state of mind of the artist at the time.
It was also painted with extremely heavy brushstrokes which only enforce the sense of doom that troubled van Gogh's mental condition. The same interpretation has been made with his Starry Night painting which he painted out of the window of a mental hospital.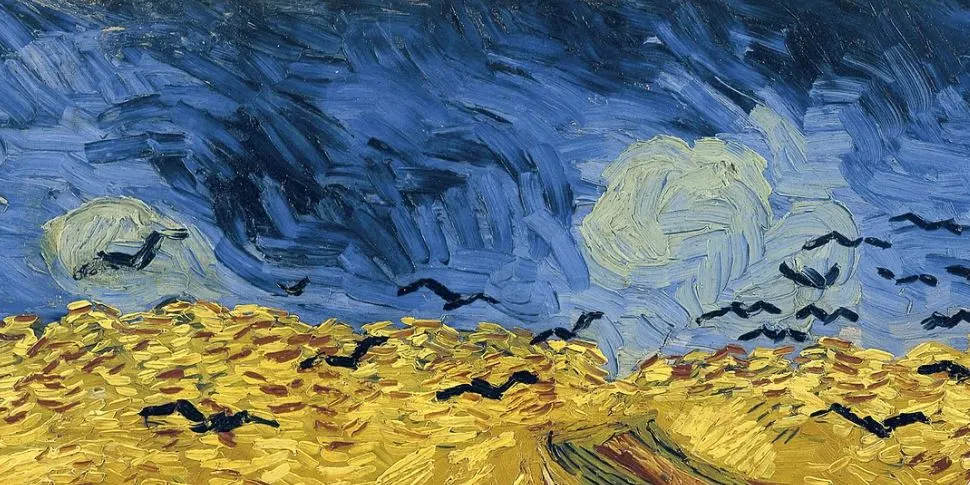 6. The road and crows might have had a special meaning
The other two fascinating elements in the painting are the crows, usually a sign of death, and the road in the middle. The crows could be seen as a symbol of death and rebirth, even though he didn't mention any of this in his letters.
He did make a comment as wanting to "express sadness and extreme loneliness." This is most probably a reference to the road in the middle of the wheatfield which he painted in red and green, contrasting the overall composition of the painting, as it apparently leads to nowhere.
7. Nothing in his letters could predict what was to come
All of these elements strengthen the theory that van Gogh was indeed at a pretty low point in his life. This doesn't mean, however, that anybody could have seen what was coming from the letters that he wrote to his brother Theo.
He even mentioned to his brother that he "hoped to bring them to you in Paris as soon as possible." He also talked about the energy and sense of health that the countryside gave to him and that he "almost believe that these canvases will tell you what I can't say in words."
These are pretty remarkable words for a man who killed himself just a few days later, don't you think?
8. It was painted on a very exclusive type of canvas
Regardless of the fact that the gloomy skies and crows actually predicted what was about to happen, possibly even subconsciously, his legacy was an oeuvre of over 2,100 artworks which include 860 oil paintings.
One of the most remarkable facts about Wheatfield with Crows is that it was painted on an exclusive double-square canvas, something only used by Vincent van Gogh during the final two months of his life, June and July of the year 1890.
This also means that the painting has distinctive dimensions of 50.2 × 103 centimeters (19.8 × 41 inches).
9. It shows the evolution of van Gogh as an artist in just 5 years
Even though he already created paintings featuring wheat fields while he was still living in Nuenen in the Netherlands in the year 1885, these works were of a much lower quality than the ones created during the final months of his life.
It's pretty fair to describe these early versions are rather dull, such as "Sheaves of Wheat in a Field" which he created in the year 1885. This gradually changed over the following years with works such as "Wheat Fields Near Arles" (1888) and "Wheat Field with Cypresses" (1889).
This collection of paintings allows us to see the change of both the use of color and brushstrokes by Vincent van Gogh over the years, a fascinating evolution indeed!
10. It was once stolen in 1991 but quickly returned to Amsterdam
The painting is located at the Van Gogh Museum in Amsterdam and has been since the 1960s after it was donated to the van Gogh Foundation back then.
It was, however, missing for a couple of hours after 2 gunmen broke into the museum and stole about 20 masterpieces of the artist located there. They abandoned the paintings just 2 hours later for unknown reasons and they were quickly recovered and brought back.
Unfortunately, this particular painting was heavily damaged by the amateur robbers and has since been restored and is on public display at the museum in Amsterdam today!