Visual art in the United States predominantly consisted of portraits and landscapes based on the works of famous English artists in the 18th and 19th centuries.
Some history artists emerged following the American Revolution, a time when heroic paintings were in high demand from American artists. This movement ran parallel with the American Craft movement which emerged as a response to the Industrial Revolution.
During the 1820s, the Hudson River School was formed. This was a group of Romantic artists who specialized in landscape painting, mainly depicting scenes in the Hudson River Valley.
Collecting European art by rich Americans started in the second half of the 19th century. Later, many American movements shaped Modern and Postmodern art, producing numerous world-famous artists.
Let's take a closer look at some of the most famous American artists, some of the most created people from the United States in history.
1. Edward Hopper
Edward Hopper (1882-1967) was the leading Realism artist of his time. Although he is most famous for his oil paintings, he was a supreme watercolorist and printmaker as well. His style was distinctive in its realism of American places and rural landscapes and seascapes.
His most famous painting is called "Nighthawks" (1942) arguably one of the best-recognized works of art in American history. His art is often sold for huge amounts as well, including a work called "Chop Suey" (1929) which sold for $92 million in 2018.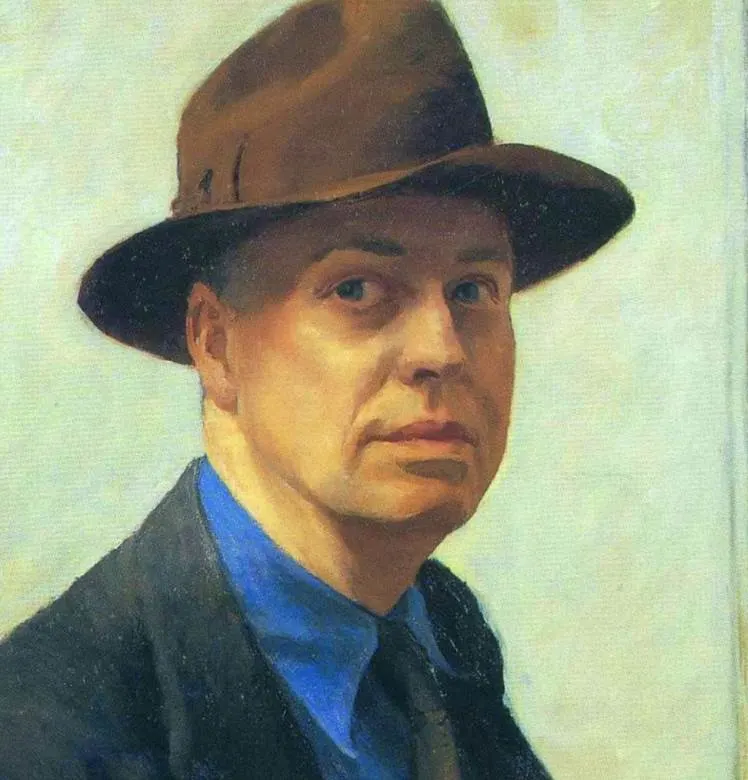 2. Grant Wood
Grant Wood (1891-1942) was one of the most renowned representatives of the Regionalist art movement. He was a painter who focused on depicting the American Rural Midwest in his home state of Iowa.
His most famous artwork is called "American Gothic," (1930) another iconic painting in American art history of the 20th century. Despite being a painter from childhood until the day he died, he was also proficient in lithography, ink, charcoal, ceramics, metal, and wood.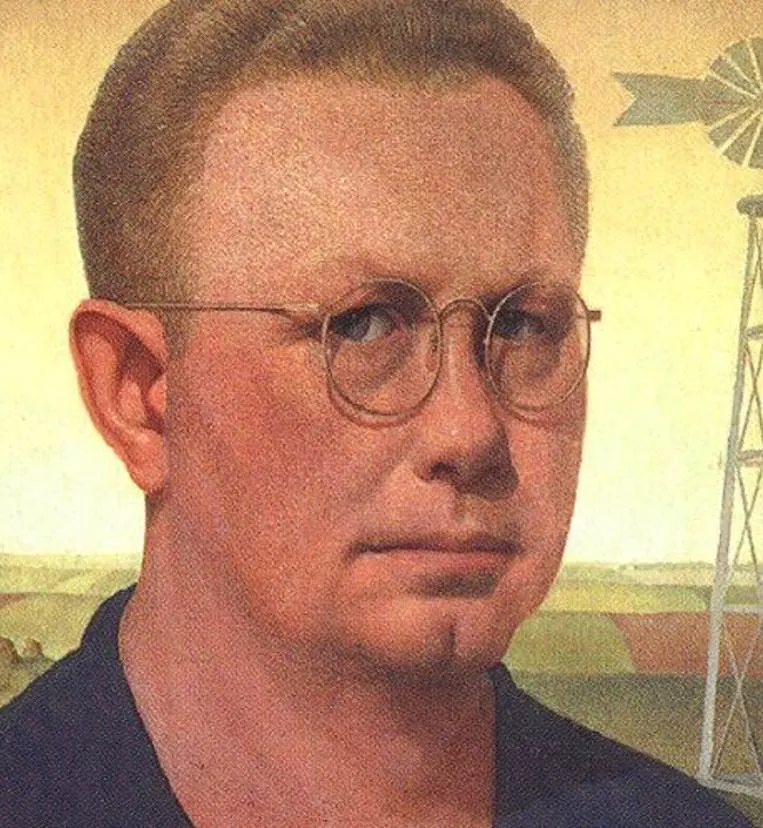 3. Jackson Pollock
---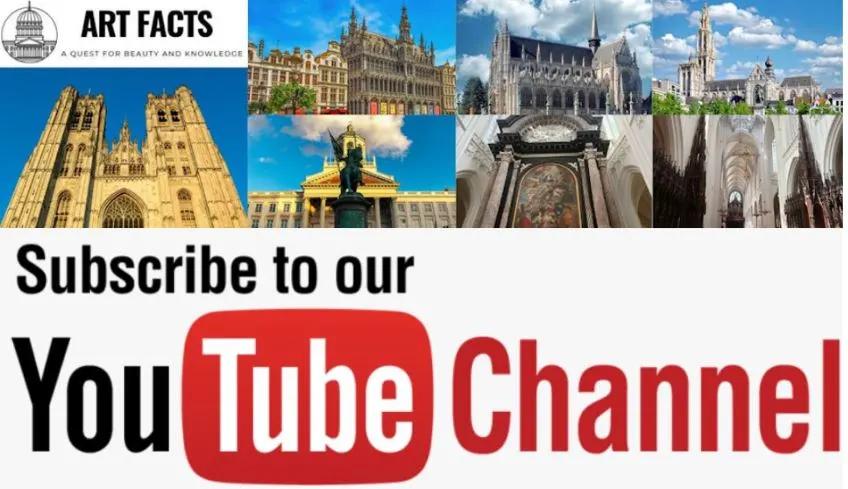 ---
Jackson Pollock (1912-1956) was the leading Abstract Expressionist artist, a type of art that emerged in New York City in the 1940s. He became widely popular shortly afterward but was a chronic alcoholic, something that would end up in his demise following a car crash.
Some art critics weren't too fond of his paintings because of their random nature. Others are great fans, something emphasized by the fact that one of his paintings called "Number 17A" sold for $200 million in a private sale in 2016.
4. Georgia O'Keeffe
Georgia O'Keeffe (1887-1986) was not only one of the most famous American artists in history, she is also considered to be the "Mother of American Modernist art." She is best known for her paintings of large flowers, New York skyscrapers, and landscapes produced in New Mexico.
She learned the trade at the school of the Art Institute of Chicago and moved together with her husband, photographer Alfred Stieglitz to New York City in 1918. She eventually moved to New Mexico where she produced numerous landscapes and flowers when she lived in Santa Fe. A museum dedicated to her is located in this city.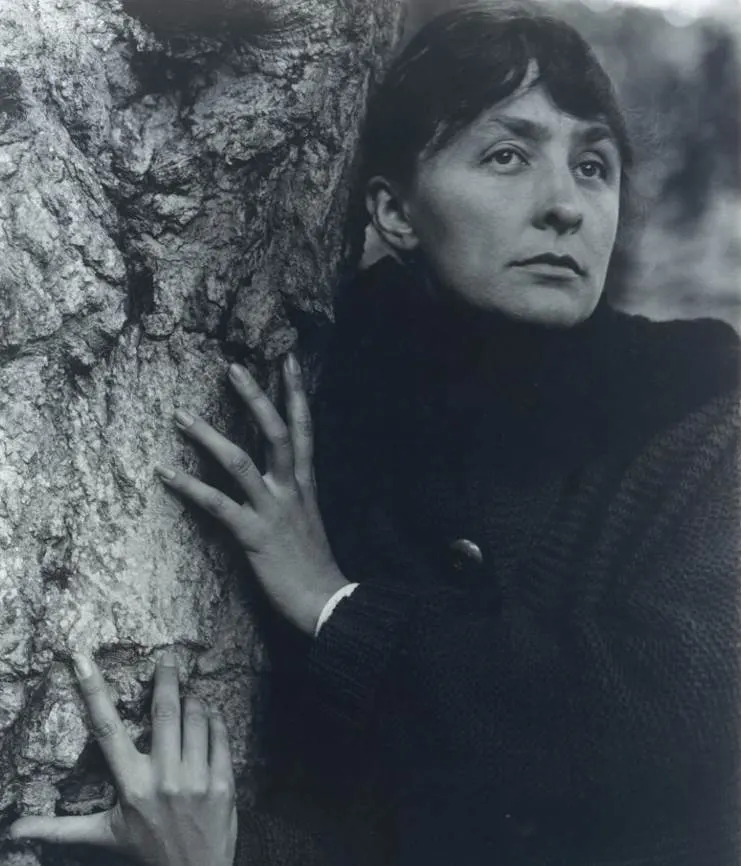 5. Mary Cassatt
Mary Cassatt (1844-1926) was born in a suburb of Pittsburgh, Pennsylvania, but she spent most of her adult life in France. She was involved with Impressionist artists such Edgar Degas and ended up joining the Impressionist movement in the second half of the 19th century.
She started painting at a young age and studied at the Pennsylvania Academy of the Fine Arts in Philadelphia at the age of 15. She moved to Paris in 1866 and became one of "les Trois Grandes Dames" (the 3 Great Ladies) of Impressionism along with Marie Bracquemond and Berthe Morisot.
6. Winslow Homer
Winslow Homer (1836-1910) is considered to be one of the most renowned American artists of the 19th century. He became famous as a printmaker, watercolorist, and landscape painter who specialized in marine subjects.
He started his career as a commercial illustrator and gradually expanded his range to oil painting. Born in Boston, he set up a studio in 1859 in the first building specially designed for this purpose called the Tenth Street Studio Building in New York City. His paintings feature a sense of intensity that makes them extremely distinctive.
7. Norman Rockwell
Norman Rockwell (1894-1978) is considered to be the most famous illustrator in America in the 20th century. That's mainly because he was the main illustrator of a popular magazine called The Saturday Evening Post, a position he occupied for nearly 5 decades.
Despite creating some of the most iconic illustrations in American history, some contemporary art critics dismissed it as an overly idealized depiction of American culture. His popularity gradually grew during his life, especially when started touching the subject of Racism. One of his paintings called "The Problem We All Live With" was once displayed at the White House during the presidency of Barrack Obama.
8. Man Ray
Man Ray (1890-1976) is another famous American artist who spent a considerable time of his adult life in Paris, France. He was involved with both the Dadaists and Surrealists and was one of the pioneers in the field of photography.
Despite being one of the leading fashion and portrait photographers of his time, he considered himself mainly to be a painter. One of his most famous art mediums was the use of photograms, artworks he coined as "rayograms." These artworks resemble photographs but are created without the use of a camera.
9. Jasper Johns
Jasper Johns (born 1930) is an American painter, sculptor, and printmaker, who is associated with a wide variety of art movements. He's an abstract expressionist, Pop Art artist, and Neo-Dadaist, and is so famous in American art history that he received the National Medal of Arts in 1990.
His most famous works are paintings of the American Flag, including a painting simply titled "Flag" (1958) which presumably sold for $110 million in 2010. His first flag painting was produced between 1954 and 1955 and is now part of the collection of the MoMA in New York City.
10. Andy Warhol
Andy Warhol (1928-1987) was the leading artist of the Pop Art art movement, a form of art that intertwines popular culture with artistic expressions. This type of art made him world-famous during the 1960s, a period in history that celebrity culture emerged in the United States.
Some of his most famous works include American cultural items and celebrities such as Campbell's Soup Cans (1962) and Marilyn Diptych (1962). His talent exceeded painting as he produced a wide variety of art forms, including photographs, films, and sculptures.