If you want to enjoy modern art on the West Coast of the United States, you'll hardly find a better place than this popular museum in San Francisco.
The SFMOMA or San Francisco Museum of Modern Art was funded in 1935 and the collection was held at the War Memorial Building, a popular performing arts center in the city.
The non-profit museum stayed there for 6 decades until it moved to the stunning building in 1995. It was designed by Swiss architect Mario Botta and is located in the South Of Market district of San Fran.
The building was expanded once more during a 3-year project that was completed in 2016. The Norwegian architectural firm Snøhetta completed this expansion.
The collection started with a gift of 36 artworks from a leading patron and art collector from San Francisco named Albert Maurice Bender (1866-1941).
Today, the collection features over 33,000 modern and contemporary artworks that are displayed in an exhibition space of 16,000 square meters (170,000 square feet).
In this article, you'll discover some of the most famous paintings at the SFMOMA.
1. Woman with a Hat – Henri Matisse
Date created: 1905
Dimensions: 80.65 × 59.69 centimeters (31.75 × 23.5 inches)
Woman with a Hat is one of the most famous paintings by Henri Matisse (1869-1954), the French artist who radically changed the course of modern art in the early 20th century. He was one of the founders of Les Fauves, an art group that briefly exhibited colorful paintings in the first decade of the 1900s.
This work was first displayed at the Salon d'Automne in 1905 and was one of the paintings that sparked controversy. The unnatural colors of the work in combination with the bold brushstrokes were the main talking point at the time. Fauvism paintings became very influential for future generations of artists.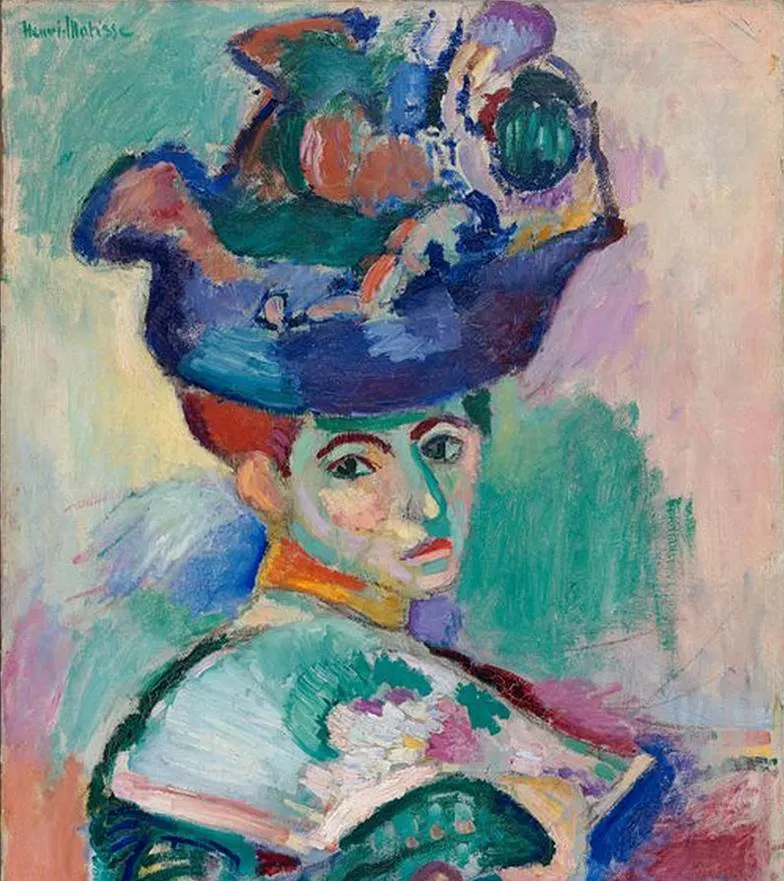 2. The Flower Carrier – Diego Rivera
Date created: 1935
Dimensions: 121.92 × 121.29 centimeters (48 × 47.75 inches)
---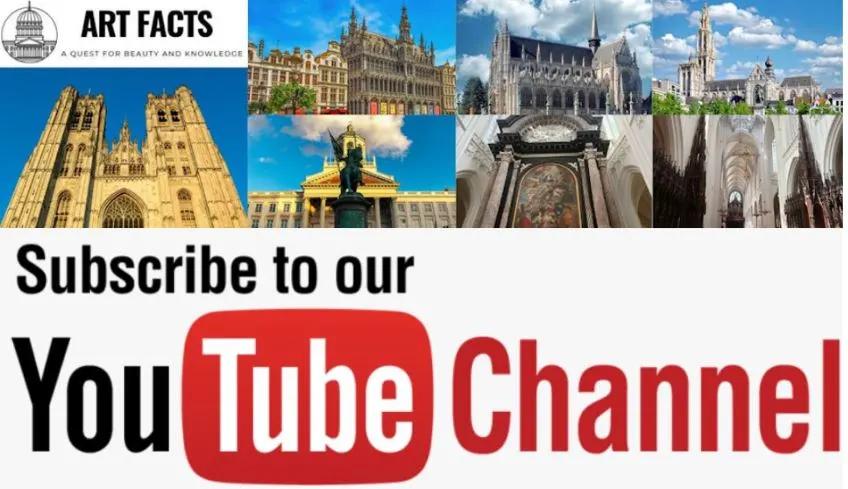 ---
The Flower Carrier is a painting by Diego Rivera (1886-1957), one of the most famous Mexican artists in history. Ge became famous for painting large murals in Mexico and continued this legacy in the United States between the 1920s and 1950s.
This painting was one of the 36 artworks that formed the foundation of the collection of SFMOMA in the 1930s. It depicts a Mexican peasant on his hands and knees as he tries to carry a basket full of pink flowers. The painting is a metaphor for the exploitation of Mexican peasants as there's no way these flowers could weigh so much.
3. Frieda and Diego Rivera – Frida Kahlo
Date created: 1931
Dimensions: 100.01 × 78.74 centimeters (39.37 × 31 inches)
Frieda and Diego Rivera is a painting by Frida Kahlo (1907-1954) that depicts Michael Rivera and his wife Frida. It was completed two years after the couple married and is traditionally described as a marriage portrait of the two renowned Mexican artists.
Both stare toward the viewer with serious looks on their faces and Rivera holds a palette and brushes in his hand which identifies him as a painter. The inscription held by a dove above Firda's head is in Spanish and reads:
Here you see us, me Frieda Kahlo, with my dearest husband Diego Rivera. I painted these pictures in the delightful city of San Francisco California for our companion Mr. Albert Bender, and it was in the month of April of the year 1931.
4. Gebirge (Mountains) – Franz Marc
Date created: 1911-1912
Dimensions: 130.8 x 100.9 centimeters (51.5 x 39.7 inches)
Gebirge or "Mountains" is the second title of a painting by Franz Marc (1880-1916), one of the leading figures of the German Expressionist movement. He initially painted this work in 1911 and titled it "Landschaft" or "Landscape." He repainted it in 1912 and retitled it to its current name.
The reason why the German artist repainted this work is that he had visited the French artist Robert Delauney (1885-1941) in 1912. He became fascinated by both Cubism and Orphism and integrated his own version of these painting techniques into this remarkable work of art.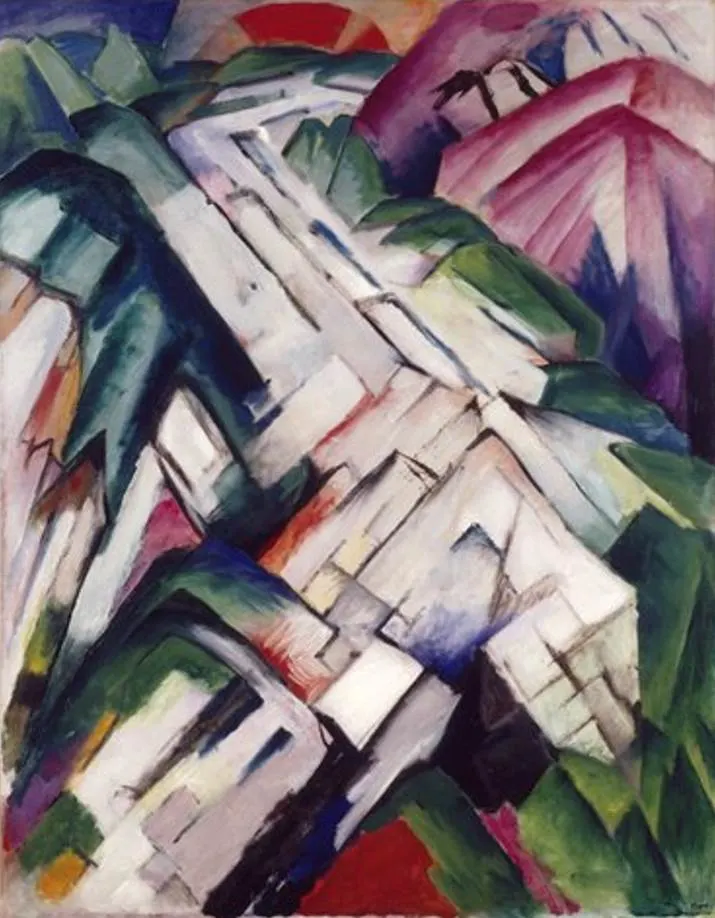 5. Violin and Candlestick – Georges Braque
Date created: 1910
Dimensions: 60.96 x 50.17 centimeters (24 x 19.75 inches)
Violin and Candlestick is a famous painting by Georges Braque (1882-1963), another French artist who was one of the pioneers of modern art in the early 20th century. He developed Cubism and this painting is a great example of the phrase known as "Analytical Cubism."
Cubist paintings are artworks that disassemble objects and reassemble them differently. This painting is a great example of that because the violin and candlestick are nearly indistinguishable. This type of fragmentation was another important modern development in art history.
6. Women of Algiers – Pablo Picasso
Date created: 1955
Dimensions: 46.04 × 54.93 centimeters (18.12 × 21.62 inches)
Women of Algiers is the title of a collection of 15 different paintings by Pablo Picasso (1881-1973) with the same subject matter. The painting was inspired by "The Women of Algiers" (1834) a painting by Eugène Delacroix (1798-1863), the leading Romantic artist of his time.
This series is considered to be an ode by the Spanish artist to one of the artists he admired the most. It's concerned to be one of Picasso's most famous series and they are on display in museums all around the world. Several versions were sold for millions of dollars and some are held in private collections as well.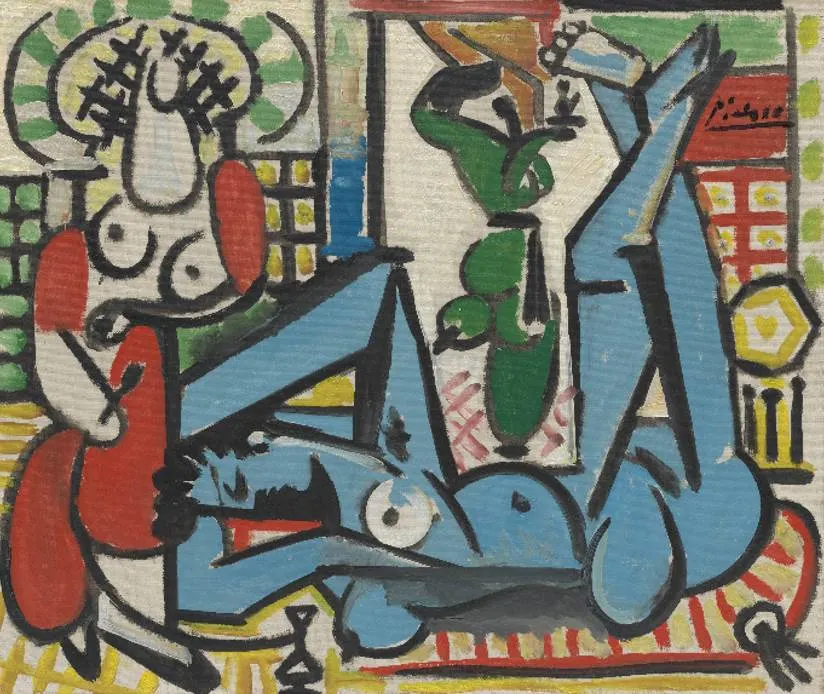 7. Guardians of the Secret – Jackson Pollock
Date created: 1943
Dimensions: 122.89 × 191.47 centimeters (48.37 × 75.37 inches)
Guardians of the Secret is one of the most fascinating paintings by Jackson Pollock, the leading Abstract Expressionist artist of the mid-20th century. Jackson Pollock (1912-1956) visited an exhibition related to Native American art at the MoMa in New York City and it inspired him to produce this work.
Even though he was inspired by Indian art, the American artist stated that his art was mainly derived from the subconscious. This work was one of the most fascinating attractions at the artist's first show. Later, he went on to develop the drip technique which made him world-famous.
8. 1947-S – Clyfford Still
Date created: 1947
Dimensions: 215 x 182 centimeters (84.64 x 71.65 inches)
1947-S is the title of a painting by Clyfford Still (1904-1980), another leading figure in the first generation of Abstract Expressionist artists. He was one of the first artists to shift from Representational to Abstract art and therefore laid the foundation for other artists such as Jackson Pollock.
The American artist developed his signature style in the late 1940s and this painting is one of the most notable examples of it. He completed this painting while he was teaching at the California School of Fine Arts and it's one of the best examples of the Color Field Technique that he mastered.
9. Personal Values – René Magritte
Date created: 1952
Dimensions: 80.01 × 100.01 centimeters (31.5 × 39.37 inches)
Personal Values is one of the masterpieces by René Magritte (1898-1967), a Belgian artist who aimed to defy reality in his peculiar works of art. He is classified as a Surrealist artist but didn't use the subconscious painting technique some others used.
This work depicts a room with walls depicting the sky that is filled with common everyday items. He did, however, paint these items in a completely unproportionate manner. It's's of the many tricks that Magritte had up his sleeve to make us question what we perceive as the ultimate reality.
10. Sunset Streets – Wayne Thiebaud
Date created: 1985
Dimensions: 121.92 × 90.81 centimeters (48 × 35.75 inches)
Sunset Streets is a fascinating painting by Wayne Thiebaud (1920-2021), an American artist who is best known for depicting common things such as pies, pastries, ice cream cones, and even hot dogs. He also sometimes painted landscapes and cityscapes of which this work is an amazing example.
This Expressionist painting uses geometric shapes to create streets in a hilly landscape. He produced dozens of paintings depicting the streets of San Francisco and only became successful at it when he studied the paintings of Edward Hopper. This painting is a great example of how he used abstract forms.