Not everybody appreciated the painting technique of this famous Abstract Expressionist artist. We have a feeling that the list of critics doesn't include the American hedge fund manager who paid $200 million for it in 2016.
In this article, you'll discover some of the most interesting facts about Jackson Pollock (1912-1956), one of the most famous American artists in history who unfortunately had a rather troubled life.
Related: Check out the most famous Jackson Pollock paintings.
1. He was born in rural Wyoming but didn't grow up here
Jackson Pollock was born on January 28, 1912, in the small city of Cody in Wyoming which today has a population of fewer than 10,000 inhabitants. His father Leroy was a farmer here but his mother took her 5 sons, of which Jackson was the youngest, to San Diego when he was just 10 months old.
He grew up moving around between Arizona and Chico, California. He developed an interest in art from early on and while the family was living in the Vermont Square neighborhood of Los Angeles, he enrolled at a school called the Manual Arts High School.
This was the first in a range of schools from which he was expelled, a sign of the eccentric nature of the artist from an early age.
2. He accidentally developed his style after moving to New York
Pollock and his older brother moved to New York City in the year 1930. Here both brothers started studying art under American painter and muralist Thomas Hart Benton (1889-1975) at the Art Students League.
Although Benton was an artist who embraced the regionalist art movement which focused on depicting rural America, it had little influence on the young Jackson. What he did learn was handling and using paint, something that would make him famous later on.
It was only 6 years later that he was introduced to liquid paint after visiting a workshop by Mexican muralist David Alfaro Siqueiros. This moment in 1936 changed his life and outlook on art forever.
3. He married a fellow artists in the mid-1940s
---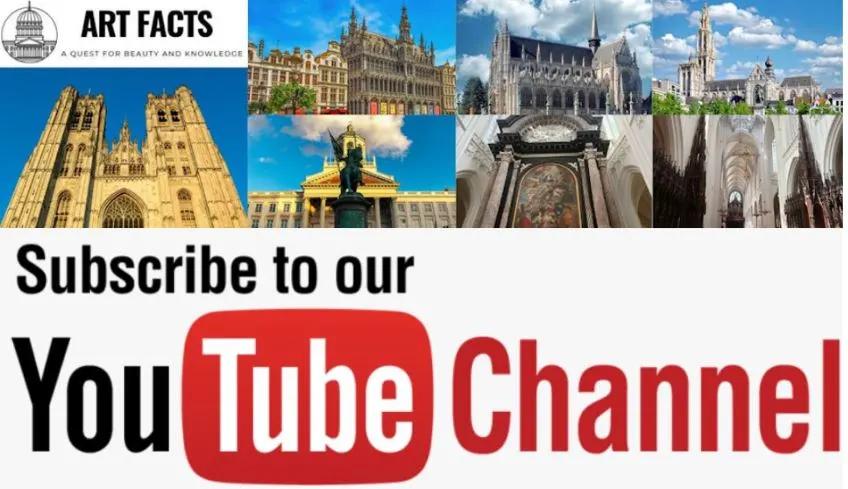 ---
Pollock managed to get a job by working for the WPA Federal Art Project, a project that hired job seekers in all sorts of areas, including artists. By 1936, a total of 5,300 artists had been employed by WPA which had the task of setting up art centers and educating young people.
He worked on this project between 1938 and 1942 and met his future wife, Lenore "Lee" Krasner (1908-1984) when they were bot exhibiting their works at the McMillen Gallery in 1942.
Lee Krasner was also an Abstract Expressionist artist who was so intrigued by the work of Pollock that she visited him after the exhibition. Just 3 years later in October 1945, the couple got married.
4. He developed his famous drip technique early on n his career
The experimental nature of his artistic career is defined by a brief period in which he developed a technique referred to as the "drip technique." His wife had a major influence on the development of this technique.
Simply put, it revolves around pouring or splashing liquid paint on a canvas that is positioned horizontally onto the floor. For the larger works, it required the use of the entire body to create paintings that are defined by their random nature.
His drip period later between 1947 and 1950 and was developed in the studio of his house in Springs, New York. This small town is located in the East Hamptons area on the south side of Long Island.
5. Pollock abandoned his remarkable technique for an apparent reason
His drip period is now described as his most successful one. It was also a period in which he started to gain recognition for the remarkable artworks that he produced which embody the Abstract Expressionist art movement.
LIfe Magazine dedicated 4 pages to the artist in an edition published on August 8, 1949, with the question "Is he the greatest living painter in the United States?"
This fame eventually spread to Europe and his works were exhibited in a Paris art gallery during the late 1940s and early 1950s as well. This means that he started gaining recognition internationally and his career was about to explode.
This makes it all the more remarkable that he suddenly abandoned the drip technique. He started painting dark and gloomy paintings after 1951 which gained little to no success, quite a remarkable move by the artist.
6. Pollock struggled with alcoholism for most of his adult life
One of the main reasons that caused the odd behavior by Pollock during this period was his struggle with alcoholism, something that had developed during the 1930s. He never managed to fight it successfully. He even underwent Jungian psychotherapy between 1938 and 1941 to no avail.
Although this is only a guess, it has been suggested that Jackson Pollock might have suffered from bipolar disorder as well, something that would explain his mood changes.
This didn't change his established status as a popular artist, though, because, after the short-lived unsuccessful dark period, he started focusing on painting figurative elements. This skyrocketed the demand for his works from collectors, a kind of pressure that the troubled artist was unable to deal with.
7. His mistress survived the car crash that killed the artist
His struggle with alcoholism would eventually lead to his tragic downfall. He had a mistress named Ruth Kligman (1930-2010), a colleague artist involved in the Abstract art movement in the United States.
While his wife was visiting friends in Europe on August 11, 1956, he crashed his car while under the influence of alcohol. He was driving his Oldsmobile convertible and the crash killed him on the spot.
Ruth Kligman and another woman named Edith Metzger were on board as well and only his mistress survived the fatal accident.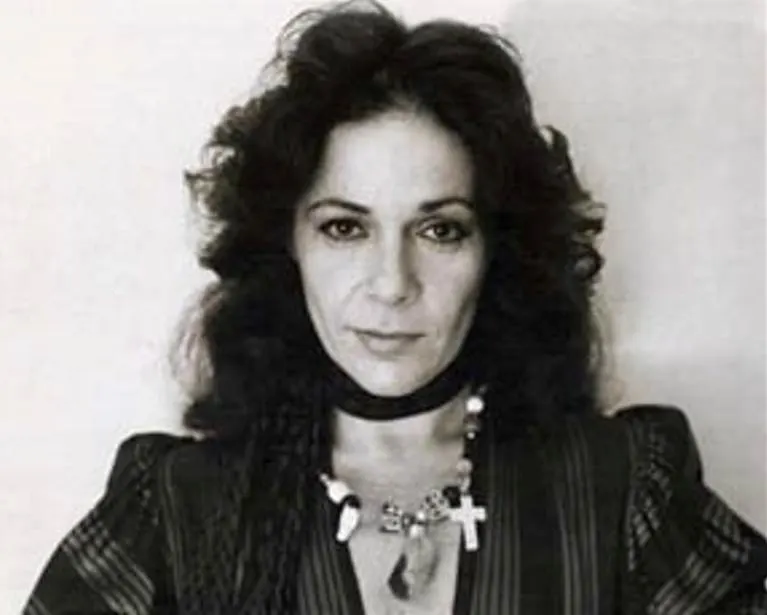 8. He earned a remarkable nickname and was influenced by several artists
His drip period is the most interesting legacy he left behind and this technique earned him the nickname "Jack the Dripper." The popularity of his works is emphasized by the fact that a retrospective exhibition at the Museum of Modern Art was held just 4 months after he passed away.
This was followed by a comprehensive exhibition at the MoMA in 1967 and both the MoMA and the Tate in London in 1998 and 1999. His wife, Lee Krasner, was largely responsible for retaining his legacy after he passed away.
So who were Jackson Pollock's main inspirations as an artist?
These could be classified as his art teacher and friend Thomas Hart Benton from whom he learned to handle paint, and famous Cubist artists and pioneers of modern art, Spanish artists Joan Miró and Pablo Picasso.
9. There's a reason why many of his paintings don't have a name
At the start of his drip period, Pollock completely abandoned the use of names to define his paintings. This resulted in odd names such as "Number 5" or "Number 13A."
This not only adds to the mystery of his paintings but also had a specific meaning for Pollock. He purposely didn't name his paintings because he didn't want people to start looking for figurative elements in his works.
His wife explained the naming of his paintings produced during his drip period as follows:
He used to give his pictures conventional titles but now he simply numbers them. Numbers are neutral. They make people look at a picture for what it is, pure painting.
Jackson Pollock himself commented on the matter as follows:
Look passively and try to receive what the painting has to offer and not bring a subject matter or preconceived idea of what they are to be looking for.
This pretty much defines the Abstract Expressionist art movement of which Pollock was the pioneer in the 1940s while living in New York City. It removed the conventional need for an easel and brush to produce paintings.
10. Some of his paintings are the most expensive artworks in history
The popularity of his works and the high prices paid for them has an extensive track record, going way back to the early 1970s. His work called "Number 11, 1952" which is also sometimes referred to as "Blue Poles" was sold to the Australian Government for $2 million in 1973.
This was the highest price ever paid for a modern work of art at that time. It's still on display at the National Gallery of Australia today and is one of the museum's most famous works.
Nothing changed at the turn of the 21st century as his paintings continue to be sold for record-breaking amounts. "No. 5, 1948" was sold for an incredible $140 million in 2006 and was subsequently shattered by the sale of "Number 17A" (1948) when it was sold for $200 million in 2016.
The painting was bought by the American hedge fund manager and billionaire Kenneth C. Griffin. Important note, he bought this painting together with "Interchanged" (1955) by Dutch-American artist Willem de Kooning for which he paid $300 million.