Romanticism originated in the late 18th century in Europe and was an art movement that was characterized by a sense of emotion and individualism. It could be defined as a reaction to the Age of Enlightenment and the rational ideas of science.
The artists of this movement evolved from the famous Rococo artists and converged with the famous Neoclassical artists who had opposing views. The latter preferred simplicity and symmetry over emotion while Rococo was defined by exuberant decorative elements.
Romantic artists, on the other hand, revived medievalism as opposed to the ideas of classical antiquity. This becomes clear in the Romantic paintings produced by artists of this era.
So who were the most famous Romantic artists, individuals who thrived in the period between 1800 and 1850, and who defined a movement that covered the areas of literature, music, visual arts, and architecture?
In this post, you'll find out!
1. Caspar David Friedrich
Caspar David Friedrich (1774-1840) was a German Romantic landscape painter and one of the most renowned German painters of his generation. He revolutionized a style of landscape portraits in which mysterious figures appear as they are contemplating the scene they observe, evoking an emotional response to the essence of nature. His most famous work is "Wanderer above the Sea Fog" (1818) which embodies this definition.
Even though his works gained a lot of popularity early on in his career, this faded towards the end of his life, resulting in the fact that he died an obscure painter. A revival of his work was seen in the early 20th century and a lot of painters drew experience from it. This was until it became associated with the Nazis during their rise to power. Regardless, today he's considered to be the epitome of the German Romantic movement.
2. Francisco Goya
Francisco Goya (1746-1828) was a Spanish Romantic painter and printmaker who is considered to be the most important Spanish artist of the late 18th and early 19th centuries. He gained tremendous success during his lifetime and has been referred to as the last of the old masters and the first of the modern ones.
Goya was a famous portrait painter and was hired by the Spanish court, resulting in numerous portraits of the Spanish Royals. His career took a dark turn when he suffered from an undiagnosed illness that left him deaf in 1793. He also created numerous paintings related to the Peninsular War of Napoleon in 1807 against Spain, resulting in a series of grim paintings depicting the horrors of war.
3. Eugène Delacroix
---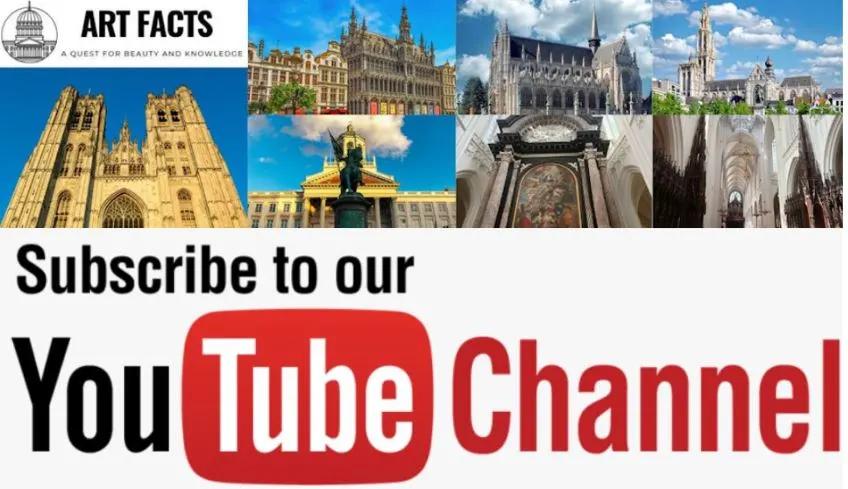 ---
Eugène Delacroix (1798-1863) was one of the most famous Romantic artists in France and is considered the most renowned painter of the French Romantic school. His most famous rival was Jean-Auguste-Dominique Ingres and their views of art were in sheer contrast with each other as Delacroix mainly drew inspiration from a Baroque artist like Rubens and the Renaissance artists from Venice.
The main motive of his works was a certain passion that revolved around the individual. This expressed itself in dramatic and romantic scenes, often inspired by his travels to North Africa. His work had both a great influence on the artists of the Impressionist movement, as well as those of Symbolism.
4. William Blake
William Blake (1757-1827) was an English poet, painter, and printmaker, who remarkably remained virtually unknown during his lifetime. This makes it all the most intriguing that he is now considered to be one of the most influential English artists in the history of the poetry and visual arts of the Romantic Age.
Some even refer to him as "By far the greatest artist Britain has ever produced," and a poll conducted by the BBC in the early 2000s ranked him as the 38th in the 100 Greatest Britons ever, not too shabby! His contemporaries, on the other hand, considered Blake to be an eccentric lunatic, the main reason he wasn't taken seriously during his life. Today, he is held in such great regard because of his expressiveness and creativity.
5. J. M. W. Turner
J. M. W. Turner (1775-1851), who was known during his life as "William Turner," was an English Romantic painter, printmaker, and watercolorist. His work is characterized by expressive effects and imaginative landscapes, as well as dramatic marine paintings. He was one of the most prolific artists in history, leaving behind an oeuvre consisting of 550 oil paintings, 2,000 watercolors, and 30,000 works on paper.
During his lifetime, he was always considered to be an eccentric figure who preferred to live a reclusive life in order to completely devote himself to his art. This didn't end well as he became more and more pessimistic in the later stages of his life, resulting in his work becoming even more dramatic, especially the works depicting marine scenes.
6. John Constable
John Constable (1776-1837) was another English landscape painter of the Romantic movement. His landscapes were considered to be revolutionary at the time and mostly depict Dedham Vale, an Area of Outstanding Natural Beauty on the Essex-Suffolk border in East England, which is the region he lived in. This area is now referred to as "Constable Country."
One of the most remarkable facts about John Constable is that his art wasn't held in the same high regard during his lifetime as it is now. This resulted in a constant financial struggle, even though he was elected to the Royal Academy at the age of 52 and became a member of the establishment. His work was popular in France, though, and inspired the Romantic movement referred to as the Barbizon School there.