The Minneapolis Institute of Art is commonly referred to as the Mia and is located in the heart of Minneapolis, a major city in Minnesota.
It was established in the year 1883 as the Minneapolis Society of Fine Arts. It took on its current name in 1889 after a successful period of art exhibitions during the 1880s.
The Beaux-Arts building in which the museum is housed today was completed in the year 1915 and houses a collection of over 90,000 objects today.
It's one of the largest art museums in the United States and is visited by well over half a million people every year.
Its collection features art that was produced on six continents. This makes it one of the most diverse in the country.
In this article, we'll take a closer look at some of the most amazing paintings on display at the Minneapolis Institute of Art.
1. Virgin and Child in a Landscape – Master of the Embroidered Foliage
Date created: 1492-1498
Dimensions: 104.7 x 87 centimeters (41.2 x 34.2 inches)
Virgin and Child in a Landscape is a painting credited to the mysterious artist(s) named "Master of the Embroidered Foliage." This is a Noname given to an artist of who the identity has been lost to history.
We do know that this was an Early Netherlandish artist who worked from Bruges and Brussels. This painting was commissioned as an altarpiece and is full of religious symbols, a common feature with the Flemish Primitives.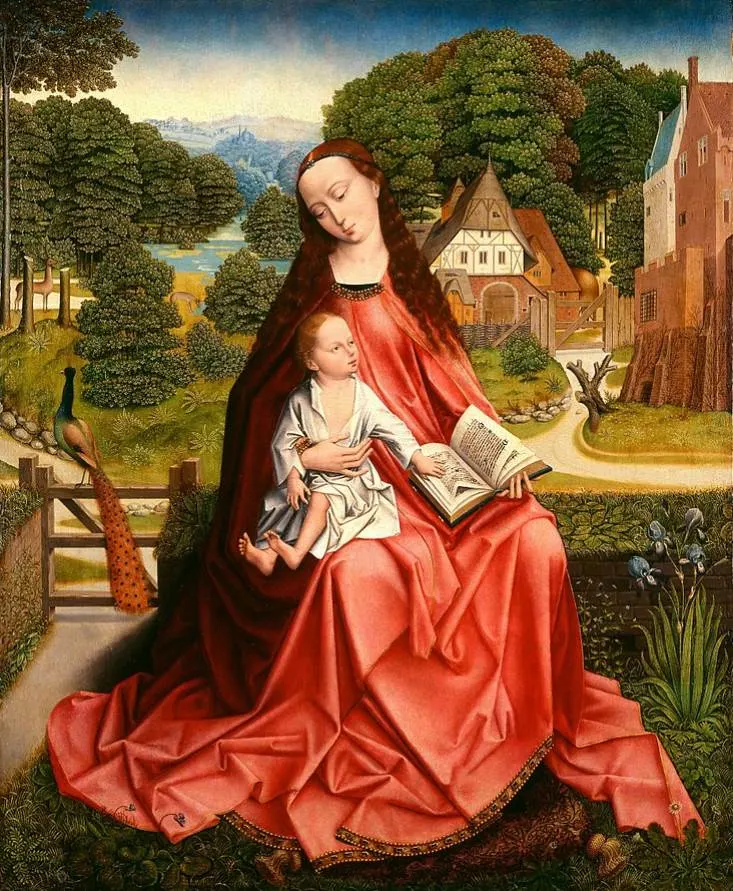 2. Six Tuscan Poets – Giorgio Vasari
Date created: 1544
Dimensions: 132.8 × 131.1 centimeters (52.2 × 51.6 inches)
Gorgio Vasari (1511-1574) is mostly known as an art historian who lived during a period in history when many notable Renaissance artists emerged or had been active. He wrote a series of biographies titled "Lives of the Most Excellent Painters, Sculptors, and Architects" which provides great insights about famous artists.
---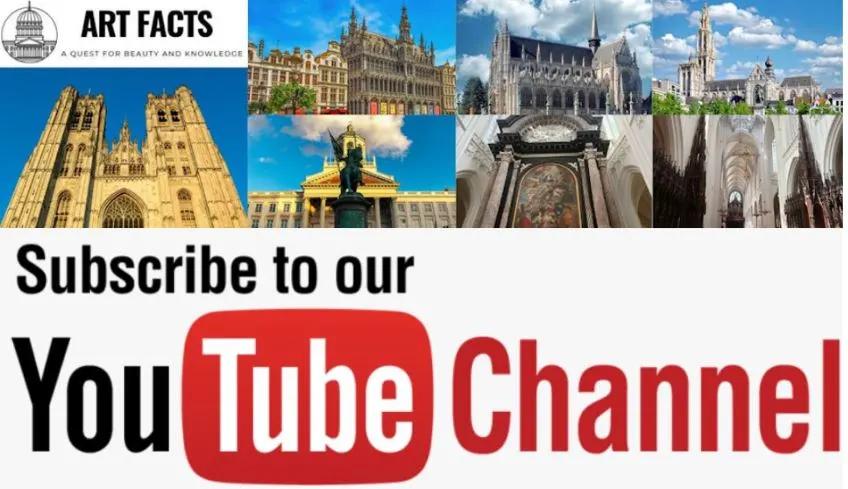 ---
Six Tuscan Poets is one of his most famous paintings and a commission by arts patron and academic poet Luca Martini. Although he was mostly known as a mediocre artist, this is quite a remarkable painting in the Minneapolis Institute of Art collection. The poets have been identified left to right as Cino da Pistoia, Guittone d'Arezzo, Petrarch, Giovanni Boccaccio, Dante Alighieri, and Guido Cavalcanti.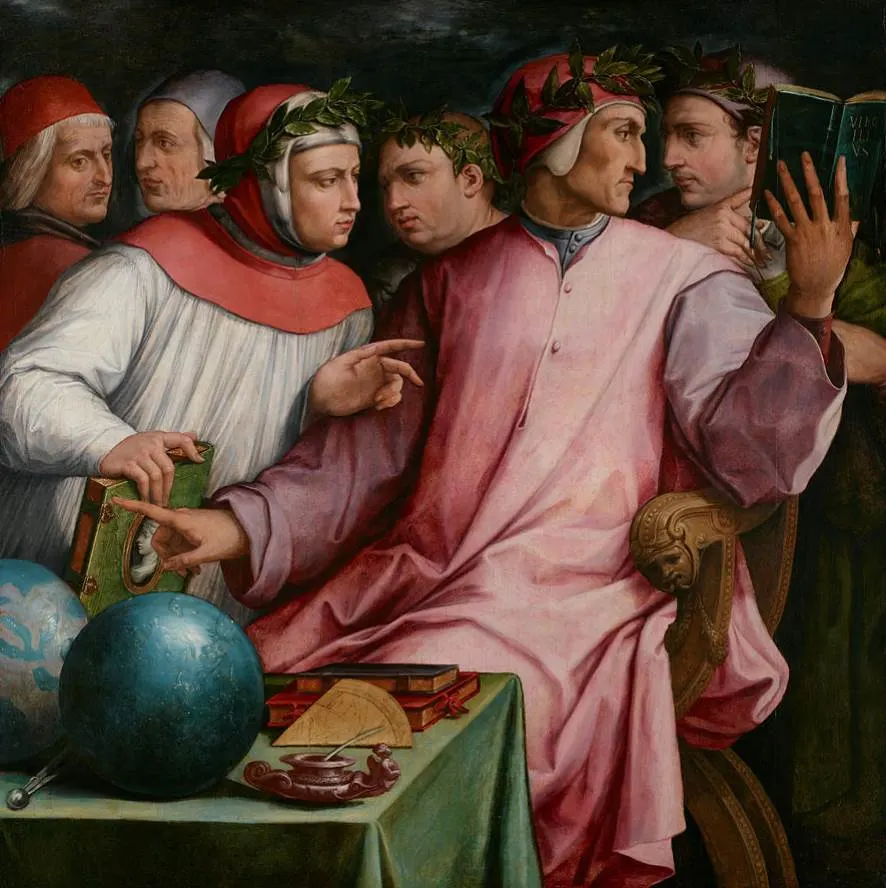 3. Cleansing of the Temple – El Greco
Date created: 1570
Dimensions: 116.8 x 149.8 centimeters (46 x 59 inches)
Cleansing of the Temple is a painting by El Greco that is also known by its descriptive title "Christ Driving the Money Changers from the Temple." There are three versions of this painting, one of which is in the collection of the National Gallery in Washington D.C.
Domḗnikos Theotokópoulos (1541-1614) was a remarkable Mannerist artist who produced some of the most intriguing works in history. This version of the Cleansing of the Temple, an episode in the Life of Jesus Christ, is a unique version of this theme in the history of art.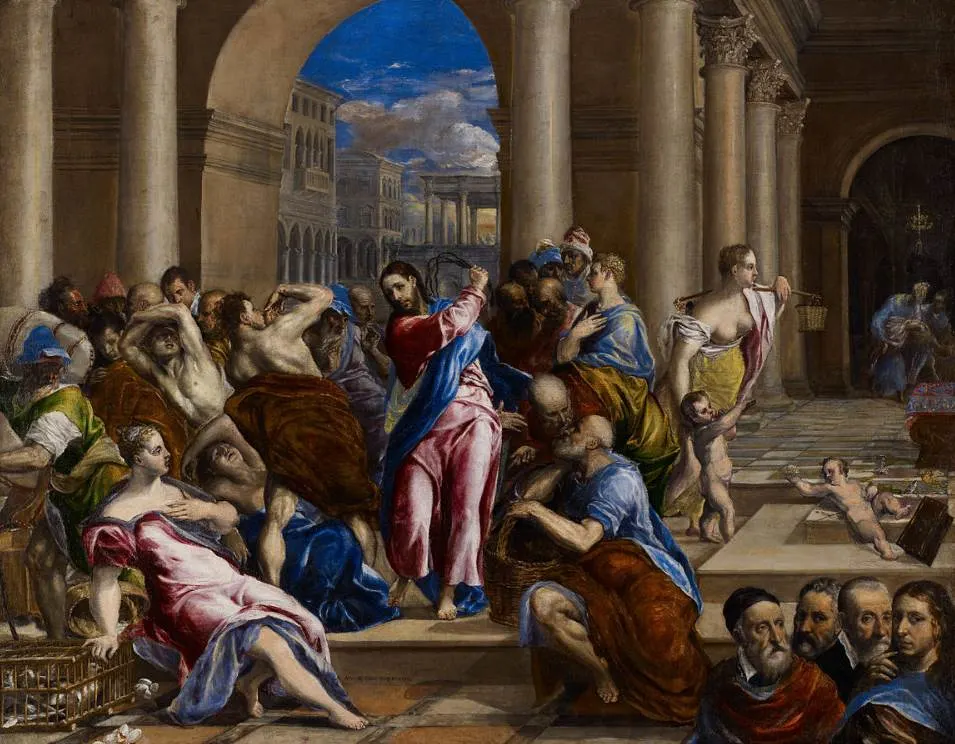 4. The Denial of St Peter – Gerard van Honthorst
Date created: 1623
Dimensions: 111 x 149 centimeters (43.7 x 58.6 inches)
The Denial of St Peter is a painting by Dutch artist and Dutch Golden Age painter Gerard van Honthorst (1592-1656). It depicts the moment that a maid accuses Peter the Apostle of knowing Jesus Christ, an accusation subsequently denied by him.
Van Honthorst was one of the most prominent members of the so-called "Utrecht Carravagisti." This was a group of Dutch painters who were influenced by the paintings of Caravaggio, the renowned Italian artist and Baroque master who used a distinctive contrast of light and shadow in his works.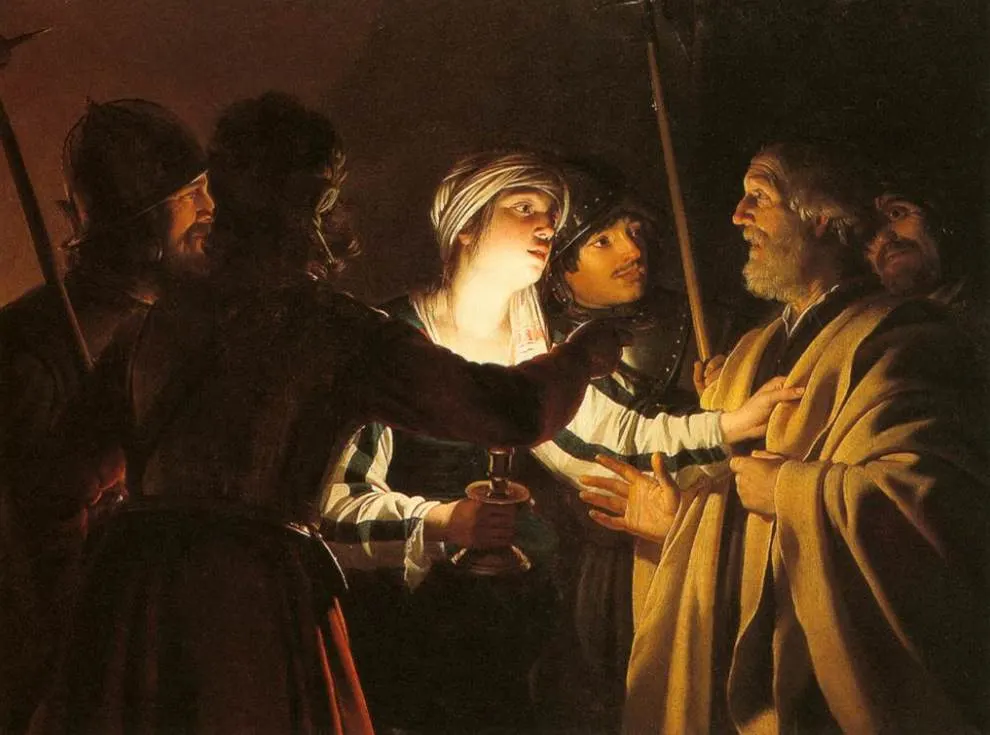 5. The Death of Germanicus – Nicolas Poussin
Date created: 1627
Dimensions: 147,96 × 198,12 centimeters (58.2 × 78 inches)
The Death of Germanicus is a painting by the French artist Nicolas Poussin (1594-1665), a man who lived and worked for the vast majority of his career in Rome. It depicts an event from the first century. This was the death of Roman General Germanicus, the brother of future emperor Claudius who worked under the command of Roman Emperor Tiberius.
The painting was commissioned in Rome by Cardinal Francesco Barberini (1597–1679), the nephew of Pope Urban VIII who had ties to France. Poussin's masterpiece is arguably the first depiction of this subject and formed a great inspiration for Neoclassical artists over a century later.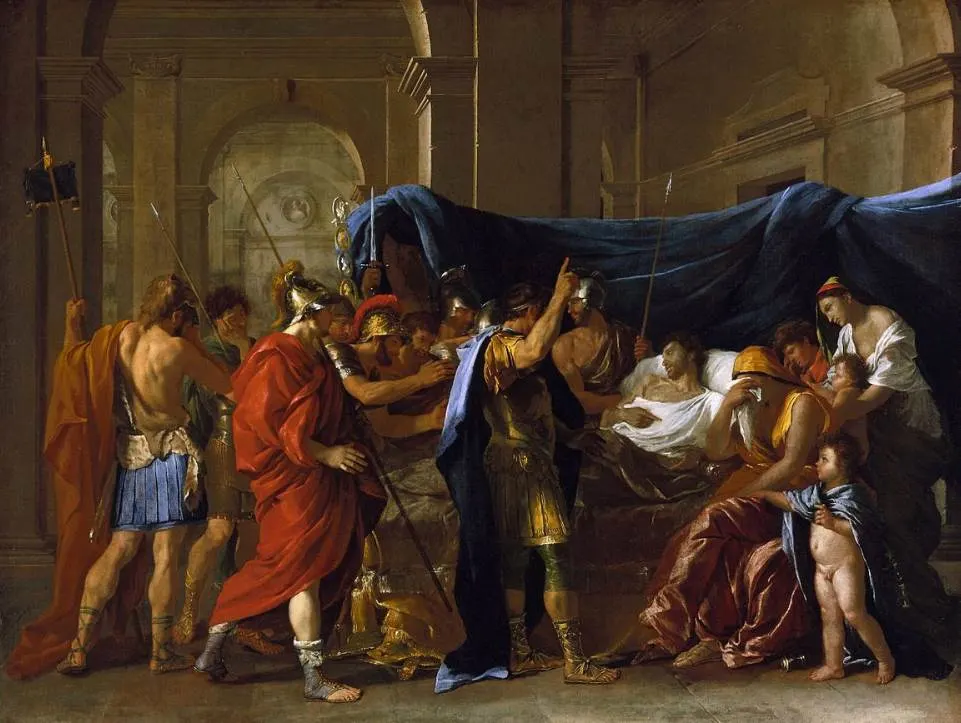 6. Lucretia – Rembrandt van Rijn
Date created: 1666
Dimensions: 110.2 × 92.3 centimeters (43.4 × 36.3 inches)
Lucretia is one of the many masterpieces by Rembrandt, the Dutch master of the baroque era. It depicts the self-sacrifice of a Roman woman named Lucretia who self-sacrificed herself after being violated by an Etruscan king's son.
The woman became a heroine in ancient Rome and was worshipped by the Romans as the ultimate example of female virtue and chastity. The painting at the Minneapolis Institute of Art is the second version by Rembrandt van Rijn (1606-1669) as he already produced a similar version in 1664. This work is on display at the National Gallery in Washington D.C.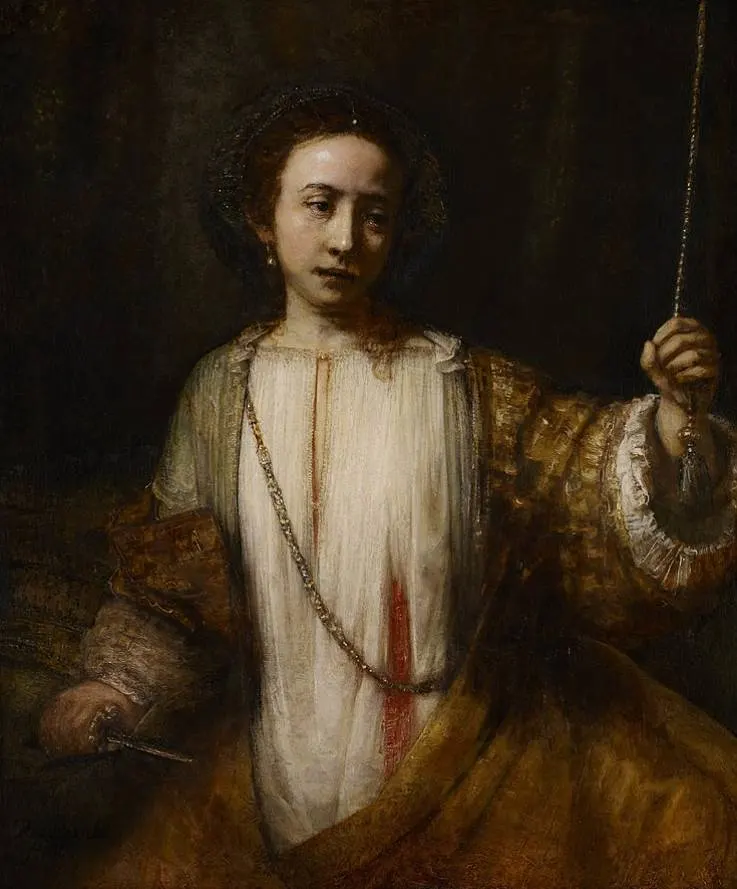 7. Self-portrait with Dr. Arrieta – Francisco Goya
Date created: 1820
Dimensions: 114.62 × 76.52 centimeters (45.13 × 30.13 inches)
Self-portrait with Dr. Arrieta is the title of a painting by Spanish artist Francisco Goya (1746-1828), the leading Romantic artist in Spain. despite the rather self-explanatory title, the exact meaning of the painting has been the subject of great debate among art historians.
Goya painted this painting around the same time that he produced the Black paintings on the walls of his house called the Quinta del Sordo (Deaf Man's Villa) on the outskirts of Madrid. This work might explain the rather dark state of mind in which the artist found himself after losing his hearing in the 1790s and the aftermath of the Peninsular Wars.
8. Convulsionists of Tangiers – Eugène Delacroix
Date created: 1837-1838
Dimensions: 95.5 × 128.5 centimeters (37.6 × 50.6 inches)
Convulsionists of Tangiers is a painting by Delacroix, the renowned French artist of the Romantic era. It depicts an event that the artist witnessed in North Africa when he was part of a group of diplomats who had traveled to Morocco.
Here he had seen devotional activities conducted by the Islamic Isawiyya brotherhood. Eugène Delacroix (1798-1863) first made several sketches and even watercolors based on memory before producing multiple paintings on this subject. This was over 6 years after he had witnessed the event.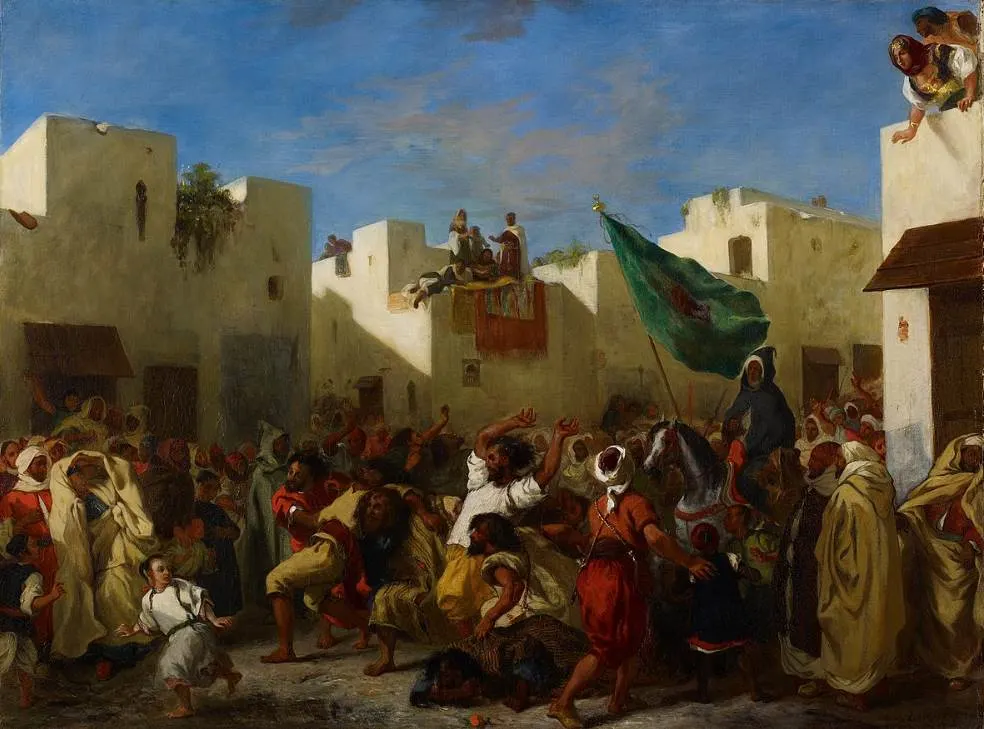 9. Olive Trees with Yellow Sky and Sun – Vincent van Gogh
Date created: 1889
Dimensions: 73.6 x 36.5 centimeters (29 x 36.5 inches)
Olive Trees with Yellow Sky and Sun is one of the several paintings by van Gogh that depict olive trees. Most of the paintings in this series were produced while the famous Post-Impressionist artist was living in the mental hospital in Saint-Rémy-de-Provence in 1889.
Vincent van Gogh (1853-1890) had checked himself into this facility after suffering from a mental breakdown in Arles. This remarkable Post-Impressionist painting features elements that resemble the vibrating sky of "The Starry Night," one of his most famous paintings from this period.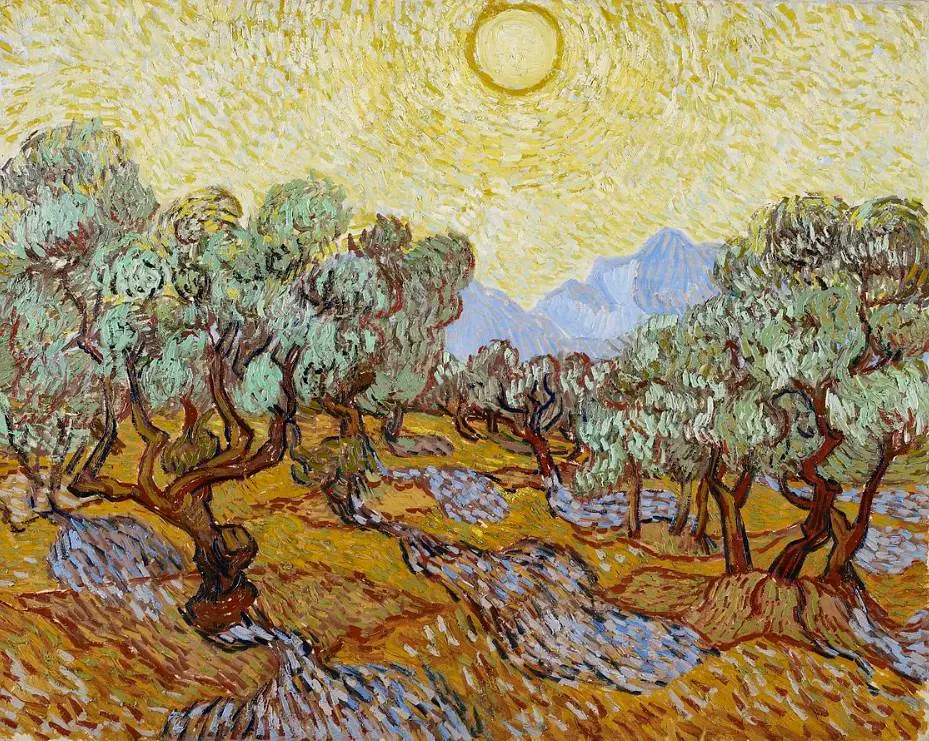 10. Place du Théâtre Français, Paris, Rain – Camille Pissarro
Date created: 1898
Dimensions: 73.6 x 91.4 centimeters (29 x 36 inches)
Place du Théâtre Français, Paris, Rain is a fascinating painting by Camille Pissarro (1830-1903), one of the leading Impressionist artists of the late 19th century. It depicts a scene from Paris as seen from a hotel room window.
Pissarro was forced to stay indoors after he had suffered from an eye infection and used this tie to paint the views he had from a variety of spots in Paris. This particular painting depicts a view of the Avenue de l'Opera near the magnificent Palais Garnier on a rainy day.