The 17th century was quite an interesting one on the history of the Low Countries. The Dutch were considered to be frontrunners in multiple areas, and not just in Europe but in the entire world.
This period in history was referred to as the "Dutch Golden Age" and even the "Dutch Miracle." Paintings created during this period are often referred to as "Dutch Golden Age paintings," although these artists are considered to be artists of the Baroque period.
One of the most important artists in Dutch history lived during this period. In this article, you'll discover some of the most interesting facts about Rembrandt, a man that is often described as one of the "greatest visual artists in history" who created numerous incredible paintings.
1. He was born in a city in the west of the Dutch Republic
The Dutch artist commonly referred to as "Rembrandt" was born Rembrandt Harmenszoon van Rijn on July 15, 1606. He was the ninth child of a family that was relatively well-off with his father being a miller and his mother the daughter of a baker's family.
He was born in the city of Leiden in what was then the Dutch Republic. This city is situated in the west of what is today the Netherlands.
What's remarkable about his family is that his mother was a Catholic and his father belonged to the Dutch Reformed Church.
Many of his works have religious motives which make us assume that he was deeply religious as well, but it remains unclear until today whether or not he officially belonged to a church.
2. He was apprenticed in his home country and never left it
One of the most defining moments in the life of the young artist was an apprenticeship with an artist named Pieter Lastman (1583-1633) in Amsterdam. Here he met his close friend and colleague artist Jan Lievens (1607-1674) as well.
Although this apprenticeship only lasted 6 months, it had a deep impact on the young artist and it was the main reason why he wanted to pursue a career as an artist.
---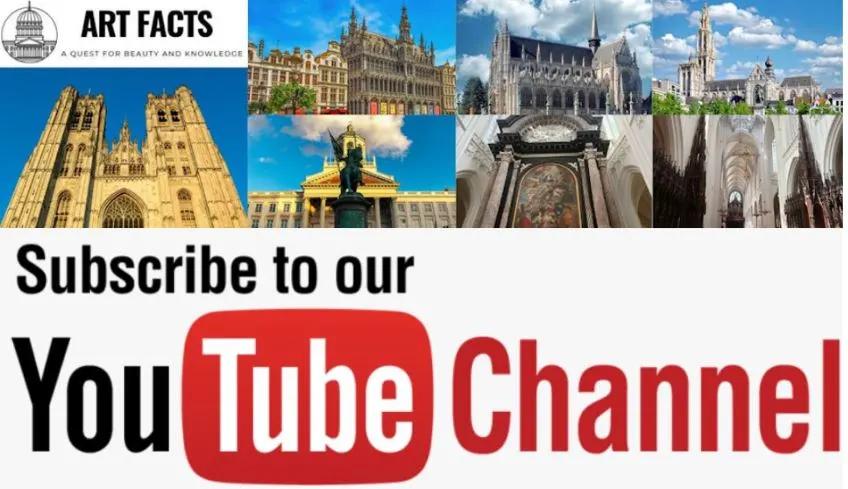 ---
Unlike many of his contemporaries who traveled to Italy to study the works of the famous Renaissance artists and classical antiquity, he never left the Dutch Republic during his lifetime.
He most definitely did, however, see the works of Caravaggio because he experimented with the same Chiaroscuro technique that this troubled artist used and which made him world-famous.
3. The artist suffered many blows during his early adulthood
The talent of the young artist didn't go unnoticed and he quickly managed to set up his studio in Leiden, together with his friend Jan Lievens. He did so around 1624-1625 and the two started accepting pupils a couple of years later.
Leiden was just a small city and the action happened in Amsterdam, the quickly growing economic center of the Dutch Republic. He moved to this city in 1631 and married the cousin of the art dealer he stayed with named Saskia van Uylenburgh in 1635.
The couple had 4 children but only 1 of them lived into adulthood. The other 3 children died within months after they were born, a huge blow for the young couple. Just a year after their son Titus, the only surviving child was born in 1641, Saskia died as well after contracting tuberculosis.
4. The final decades of his life were plagued with financial troubles
The young couple had bought a newly constructed house in what was then one of the booming districts of Amsterdam today known as the "Jewish Quarter." The house cost 13,000 guilders, a hefty amount at the time, so Rembrandt had to pay back a large mortgage.
This in combination with the lavish lifestyle of the artist who not only considered him an artist but also an art collector and dealer, started to cause trouble. This eventually lead to his bankruptcy in the year 1656, an event he would never recover from.
He did, however, find new love in the late 1640s as he began a relationship with a woman named Hendrickje Stoffels. She was initially his maid and they had a daughter together in 1654 named Cornelia.
The house he once lived in together with his first wife is now the "Rembrandt House Museum." He lived here between 1639 and 1656 and even though the interior has been renovated, it provides a clear insight into how the artist lived his life during this period.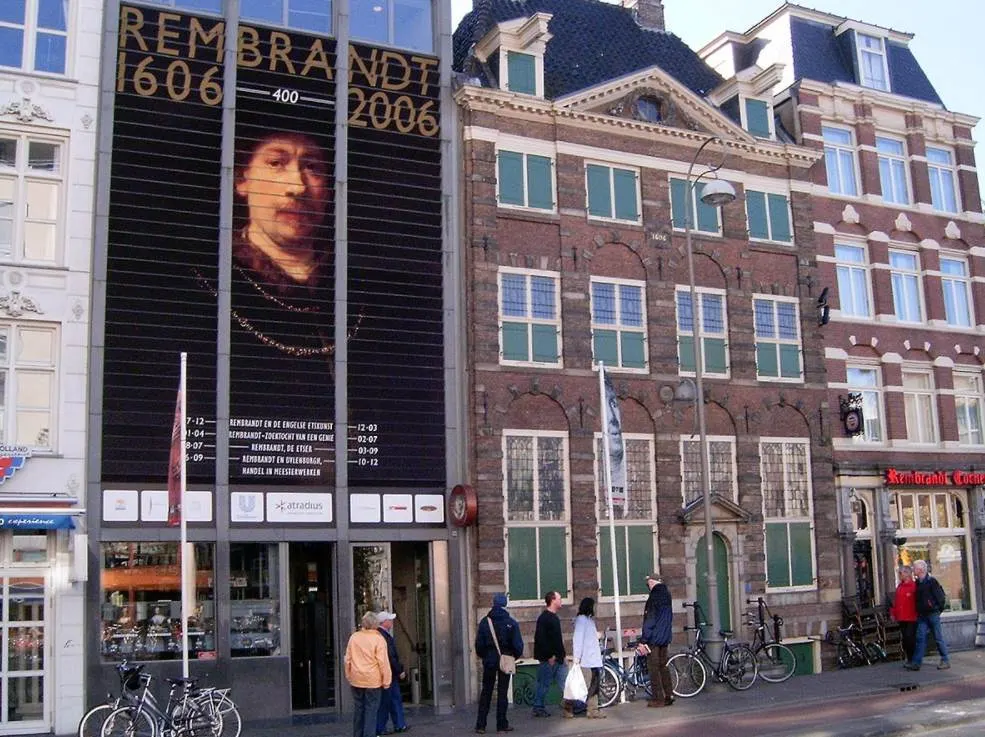 5. He was a master of 3 particular types of artforms
The skillset of Rembrandt as an artist wasn't limited to painting because he was also a master etcher and draughtsman. He is even considered to be one of the greatest etchers in history, transforming etching from a simple reproductive technique into a true form of art.
Lise himself, his paintings never left the Dutch Republic during his lifetime, but his etchings did. These high-quality works established him as an artist well beyond the borders of his home country.
His legacy is that of an extremely prolific and versatile artist with artworks that cover a wide variety of subjects and techniques. His greatest talent is often considered to be his compassion and the expression of the human condition in all its aspects.
He has therefore been referred to as "One of the great prophets of civilization!"
His oeuvre consists of:
600+paintings
Almost 400 etchings
2,000+ drawings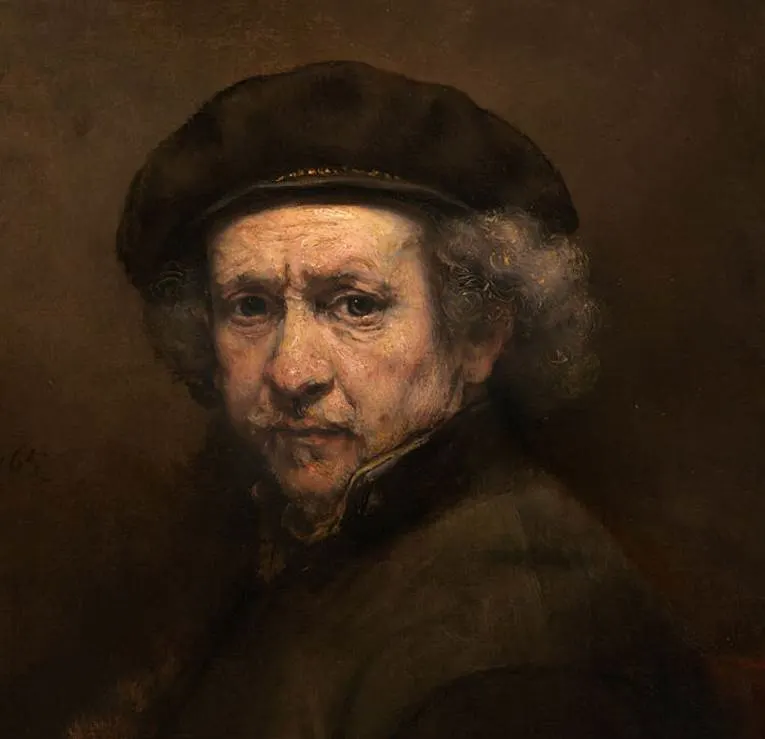 More interesting facts about Rembrandt
6. The young Rembrandt was intelligent and was rolled enrolled at the University of Leiden to study Latin at the age of 13. Because he showed an extreme talent for painting during this time, he was apprenticed at a workshop of a local painter instead.
He stayed here for 3 years, sharpening his technique, before briefly moving to Amsterdam where he met his good friend Jan Lievens. His reputation as an artist during his lifetime remained high, regardless of his financial troubles.
7. Although he never left the Dutch Republic, we can see the influence of Caravaggio (probably by seeing works of the Utrecht Caravaggisiti) and the Flemish Baroque such as Peter Paul Rubens paintings.
During the initial phase of his career, he mainly focused on portrait paintings and established a name for himself as one of the greatest portraitists in the Dutch Republic. Nearly 80 self-portraits are attributed to the artist today.
8. His works can be found in museums all around the world. His most famous painting is called "The Night Watch" and is on display at the Rijksmuseum, the state museum of the Netherlands and one of the most popular museums in Amsterdam.
What's remarkable about this particular work of art is that its name doesn't reflect what is depicted. It was commissioned to decorate a new hall of the local militia in Amsterdam and depicts the men as they are about to leave on a mission.
By the 18th century, the painting looked so gloomy that it appeared that the men were leaving at night. It was therefore referred to as "De Nachtwacht" in Dutch which translates to "The Night Watch" in English.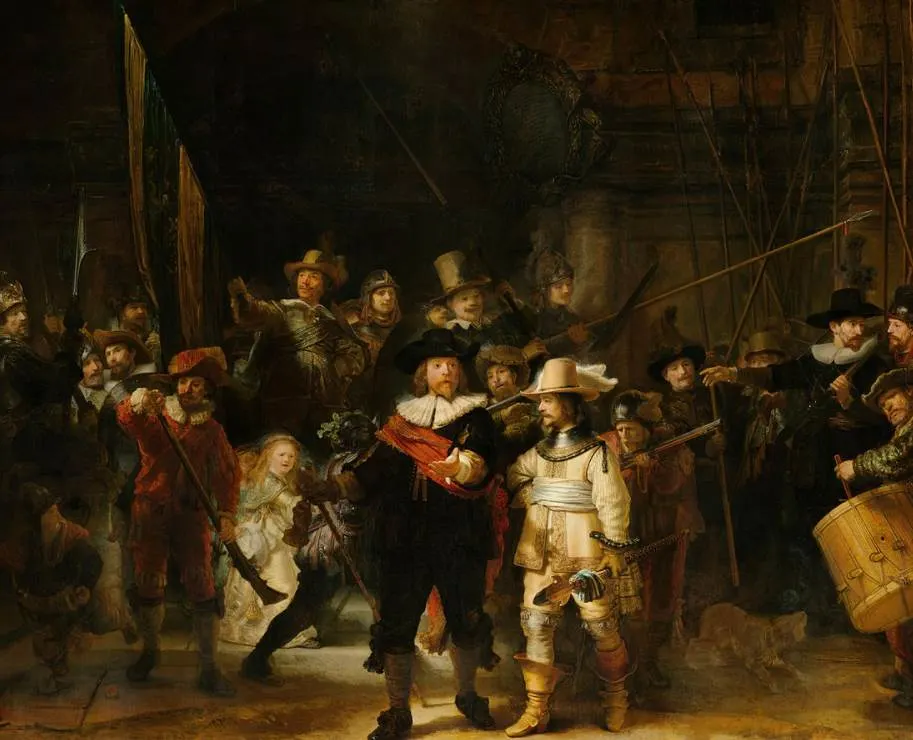 9. Rembrandt was one of the most versatile artists in history. His works included portraits, self-portraits, landscapes, a wide variety of genre scenes, animal studies, allegorical scenes, and monumental Biblical and mythological scenes.
He also gradually changed his style throughout his career. After being influenced by the Caravaggisti initially, he changed the contrast of light to the use of frontal light. The sense of drama also gradually gave way to tranquility, something that didn't run parallel with the events in his own life.
10. Every artist seems to have critics, regardless of the immense quality of their works. This wasn't different with Rembrandt and mostly revolved around the subjects. One critic referred to him as "the first heretic in the art of painting."
The overwhelming majority of his colleagues admire him, though. One of the final old masters in history, Romantic artist Francisco Goya, once mentioned that he only had 3 masters in his life "Nature, Velázquez, and Rembrandt."
French sculptor Auguste Rodin went a step further and described the artist as follows:
Compare me with Rembrandt! What sacrilege! With Rembrandt, the colossus of Art! We should prostrate ourselves before Rembrandt and never compare anyone with him!
A great description for one of the most talented individuals to ever walk the Earth, Rembrandt Harmenszoon van Rijn.