One of the leading Romantic artists of the 19th century is also considered to be one of the last so-called "Old Masters," and remarkably one of the few who had his photograph taken as well.
In this post, we'll take a closer look at some interesting facts about Eugène Delacroix, a leading artist of the French Romantic School with a remarkable oeuvre.
1. He was born near Paris at the end of the 18th century
Eugène Delacroix (1798-1863) was born "Ferdinand Victor Eugène Delacroix" on April 26, 1798, in Charenton-Saint-Maurice in Île-de-France. This is a region in France centered around the country's capital, Paris.
He was born in a well-off family as his father, named Charles-François Delacroix (1741-1805), was the Minister of Foreign Affairs under the Directory, a period between 1795 and 1799 in the aftermath of the French Revolution.
His mother, on the other hand, was named Victoire Oeben and was the daughter of a successful German furniture maker named Jean-François Oeben (1721-1763).
2. His legitimate father most probably wasn't his real father
While Charles-François Delacroix was his legitimate father on paper, it's very likely that he wasn't his real father. The man who considered himself to be his real father was named Charles Maurice de Talleyrand-Périgord (1754-1838).
His legitimate father appeared to suffer from erectile dysfunction at the time he was born. He was also not in France at that time but served as French ambassador to the Batavian Republic in The Hague, modern-day Netherlands.
When he came back from this assignment, he found his wife pregnant, most probably by the man who ended up succeeded him as Minister of Foreign Affairs and friend of the family Talleyrand.
Yes, accidents do happen.
3. His presumed father helped him a lot during his career
---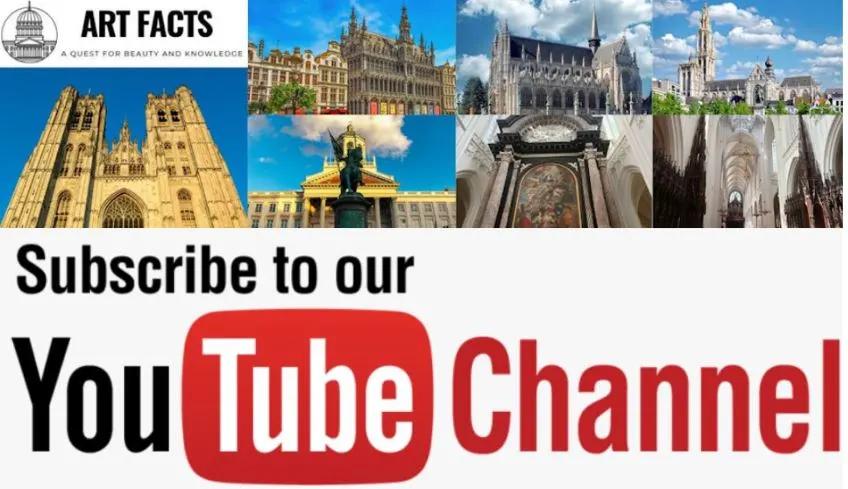 ---
Even though his legitimate father died in 1805 and his mother in 1814 when he was just 16 years old, having an influential father like Talleyard helped Eugene tremendously throughout his career.
He had his protection financially and could pretty much fully focus on the artistic talent he possessed, something that became obvious in his teens when he studied at the Lycée Pierre Corneille in Rouen and Lycée Louis-le-Grand in Paris.
Talleyrand was a leading French diplomat and eventually ended up becoming the ambassador of France in Great Britain between 1830 and 1834.
4. His style was influenced by multiple famous artists
As he started developing his own style he was influenced by some of the most renowned artists in history. These included Flemish Baroque painter Peter Paul Rubens and French artist Théodore Géricault. The latter's work seriously influenced the artists of the French Romantic school.
His first couple of works were clearly influenced by a much earlier artist, though, namely Italian Renaissance painter Raphael. His first major work called "The Virgin of the Harvest" (1819) resembles the various Madonna's of Raphael, while "The Virgin of the Sacred Heart" (1821) is a free interpretation of Raphael's Transfiguration.
5. His first major work set the tone for his future career
The influence of Géricault on Delacroix eventually turned out to be more profound than that of any other artist. Especially his painting "The Raft of the Medusa" (1818-1819), a work that encouraged him to paint "The Barque of Dante" (1822).
This was an important milestone for the young artist because it marked the shift from a Neoclassical perspective towards Romanticism.
This was also the first painting that went on public display at the Paris Salon in 1822 and it instantly attracted mixed reviews. While some critics ridiculed the work, others were in full admiration mode.
One of the most interesting facts about Eugène Delacroix is that this ended up becoming a recurring theme throughout his career. Regardless of the initial ridicule, the painting ended up being bought by the state and put on public display at the Luxembourg Galleries.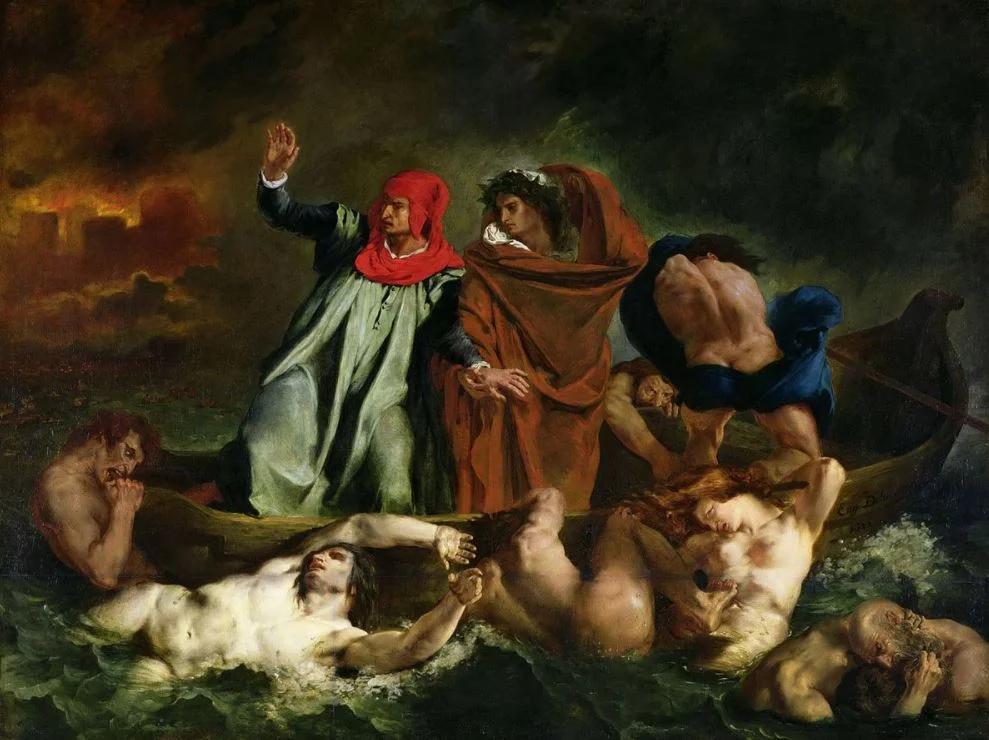 6. His best-known painting was removed from public view in 1832
The most famous and best-known painting in the oeuvre of Delacroix is called "Liberty Leading the People" (1830). It depicts Parisians taking up arms during the French Revolution of 1830 under the French banner which represents liberty, equality, and fraternity.
This is another painting that was quickly bought by the French Government but was removed from public view shortly after in 1832 because its message of freedom was deemed too dangerous for King Louis-Philippe.
The newly elected President of France in 1848, Louis Napoleon or Napoleon III, eventually allowed it to be put on public display at the Louvre Museum where it's still housed today.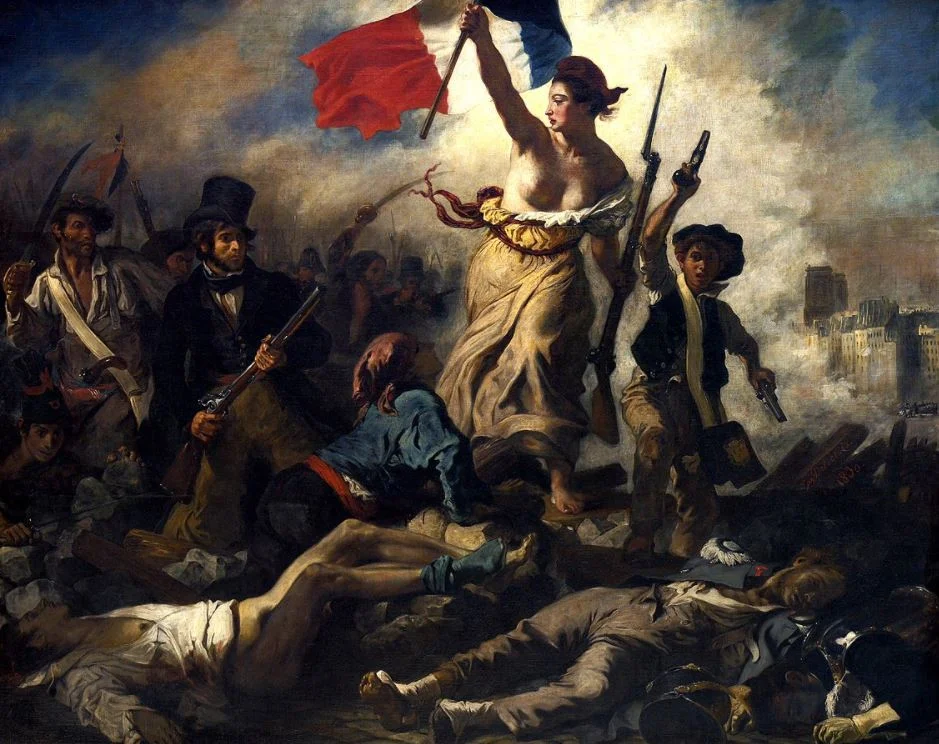 7. His work was seriously influenced by a trip to North Africa
There are turning points in every artist's career, and for Eugène Delacroix this happened when he joined French diplomat Charles-Edgar de Mornay on a mission to North Africa. This happened shortly after France had conquered Algeria, even though their trip initially lead them to Morocco.
He eventually ended up creating over 100 paintings that depict the people of North Africa, starting a new sense of Orientalism in Europe. Especially because he was one of the few artists who managed to paint Oriental women, something that wasn't easy because of the strict Muslim rules.
8. He considered North Africans to be similar to Ancient Romans or Greeks
The original idea of traveling to North Africa was to simply find new inspiration. He wanted to discover another culture, probably more primitive than in Paris who had different clothes and attitudes.
After staying there for a while he came to the conclusion that these people very much resembled people from antiquity, more specifically from Ancient Rome and Greece. About this he said:
The Greeks and Romans are here at my door, in the Arabs who wrap themselves in a white blanket and look like Cato or Brutus.

Delacroix about the people in North Africa.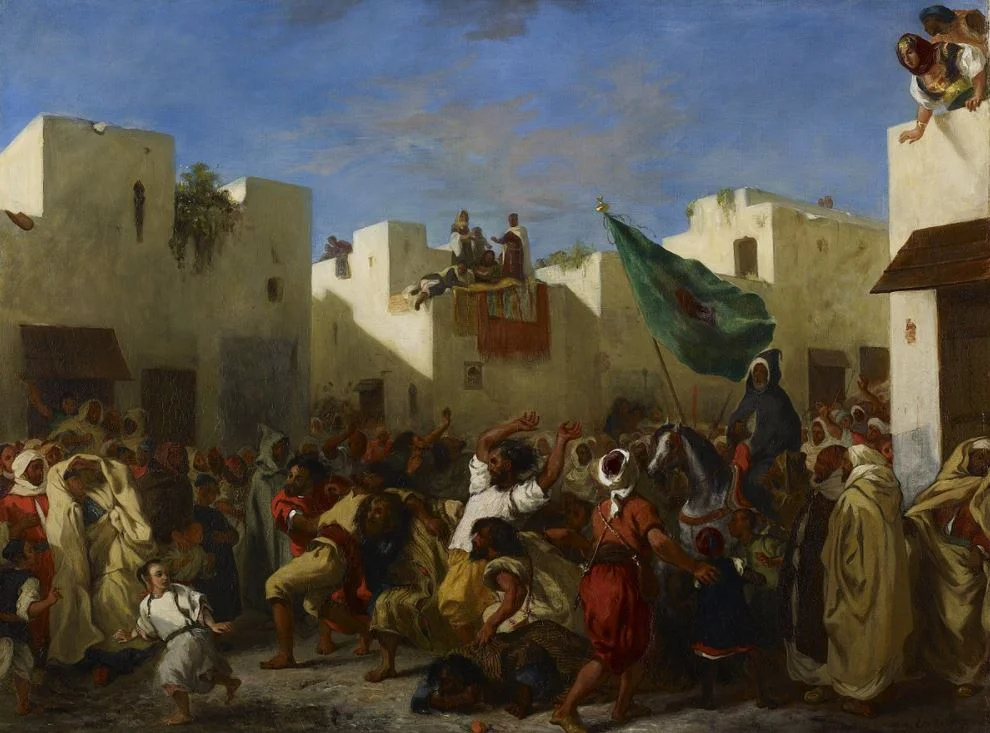 9. He drew most of his inspiration from this form of art
One of the most remarkable facts about Eugène Delacroix is that he didn't just draw inspiration from other painters. He was interested in a wide variety of topics and forms of art which included literature and poetry, more specifically the works of Shakespeare and Lord Byron.
Despite artistic influences from painters and writers, nothing inspired him more than music. He described the sentiment of listening to music as being "in a state of exaltation" which inspired him to pick up his brushes and paint.
He was also a good friend of composer Frédéric Chopin (1810-1849) whom he painted in 1838 as well.
10. He decorated multiple public buildings in Paris
Starting in 1833, his commissions started to include decorations of public buildings as well. This gradually evolved into commissions of major frescoes in some of the most famous buildings in Paris, including:
Salon du Roi in the Chambre des Députés, Palais Bourbon.
Library at the Palais Bourbon.
Library at the Palais du Luxembourg.
Church of St. Denis du Saint Sacrement – Large Pietà.
Galerie d'Apollon of the Louvre.
Chapelle des Anges at the Church of St. Sulpice in Paris.
These works allowed him to create the monumental works of art he had always admired growing up, including those of Paolo Veronese, Peter Paul Rubens, and various other Renaissance and Baroque artists.
11. He turned out to be an extremely influential and prolific artist
Apart from being one of the most influential artists of the French Romantic School, he was also one of the most prolific ones. At the time of his death he left behind:
853 paintings
1525 pastels and water colours
6629 drawings
109 lithographs
60 sketch books
That's quite the legacy, don't you think?
12. He died at the age of 65 and is buried in a famous Paris Cemetery
During the winter of 1862-1863, he started to develop a nasty cough of which he didn't manage to recover completely. After feeling fine again for a brief period of time, he landed on his death bed and died on August 13 of the year 1863.
This was enough to write his will and leave behind gifts for all of his friends and his loyal housekeeper named Jenny Le Guillou who was with him the moment he passed away.
He was eventually buried in Père Lachaise Cemetery, the largest cemetery in Paris which is the final resting place of numerous famous people from all walks of life.