He's considered to be one of the most renowned Mannerist artists in history, and in this post, you'll discover the ultimate list of interesting facts about El Greco, a man with a fascinating oeuvre!
1. El Greco was born on a Greek Island in the 16th century
El Greco (1541-1614) is considered to be one of the most prominent artists of the Spanish Renaissance, even though he was born in Greece. The real name of this Greek painter was Doménikos Theotokópoulos and his nickname was a reference to the place he came from.
This place was the Kingdom of Candia, which is today known as Crete, one of the islands in Greece. This island had been part of the Republic of Venice since the year 1212.
He was born on October 1, 1541, in a Byzantine chapel in a village called Fodele, also referred to as "Candia" which is modern-day Heraklion, the capital and largest city on Crete.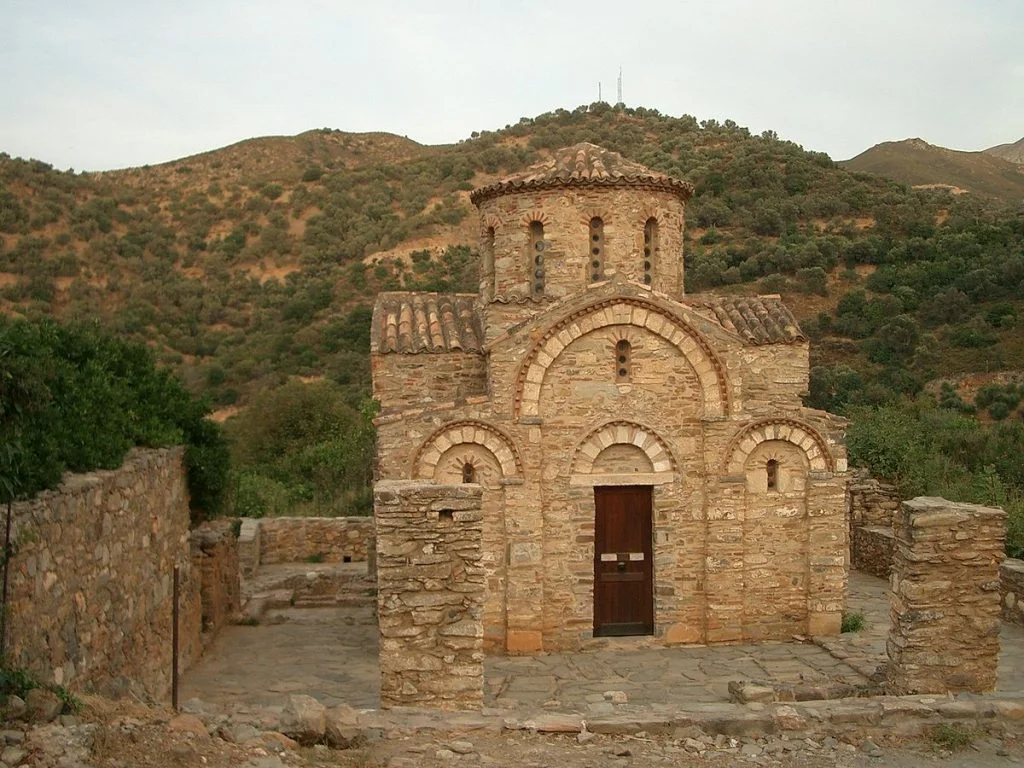 2. He was influenced by both east and west in his early years
Because Crete was part of the Republic of Venice and it was considered to be the center of Post-Byzantine art referred to as the "Cretan school." Therefore, El Greco was influenced by both the Western and Eastern cultures which were present on the island.
He was born into a rich family and managed to get a good education, studying classical Greek and Latin. His artistic talent would eventually bring him to the painters' guild of Crete which was set up in a similar way as the guilds in Italy and various other places in Europe.
3. He was already considered to be a master in his early 20's
There were about 200 artists active on Crete at the time and El Greco was clearly one of the most talented of them all. In 1563, when he was just 22, he was already described as a "maestro Domenigo," a master painter who already earned his reputation and probably had his own studio.
This is emphasized by the fact that he signed using the Greek name "μαΐστρος Μένεγος Θεοτοκόπουλος σγουράφος,' which translates to "Master Ménegos Theotokópoulos, painter."
4. He spent about 10 years in Italy in the 1560s and 1570s
He quickly outgrew the small island of Crete and pursued his ultimate dream, which was to make it big in Italy, the ultimate hotspot of art in the 16th century. He first went to Venice around 1567 and moved to Rome around 1570.
---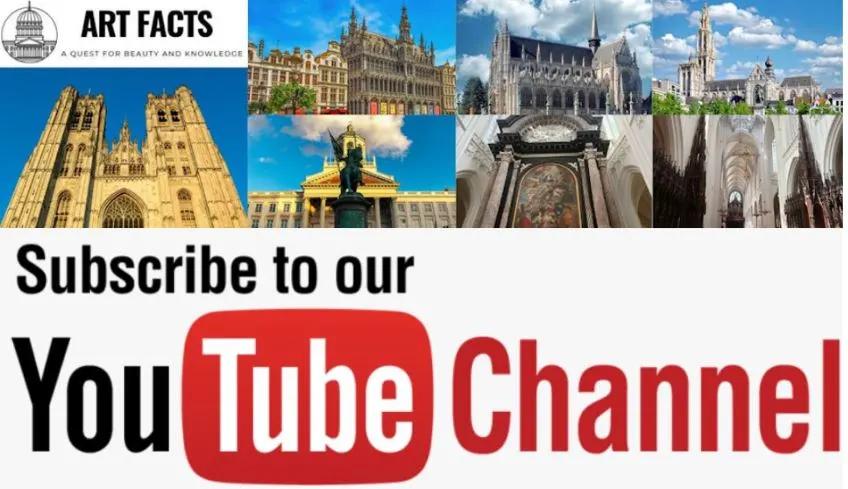 ---
Even though he was influenced by various Italian artists, including some of the most famous Renaissance artists, he always retained his own ideas and style somehow.
One of the most remarkable facts about El Greco is that he even disliked some of the most famous artists of all. When he saw "The Last Judgement painting" by Michelangelo, he simply remarked that "he was a good man, but he did not know how to paint."
It's clear that he didn't make a lot of friends in Rome with remarks like this and contemporaries merely referred to him as a "foolish foreigner."
5. He established himself in Toledo with a commission of 9 paintings
El Greco didn't stay in Italy and eventually moved to Madrid in 1577 before finally settling in Toledo, one of the biggest cities in Spain at the time. Here he would remain for the rest of his life and produce his most famous works.
One of his first commissions in Spain was that of 9 paintings for the church of Santo Domingo el Antiguo in Toledo.
Just 2 years later in 1579, he had completed some of his most famous works including "The Trinity" and "The Assumption of the Virgin," works which instantly put him on the map as a renowned painter in Toledo.
6. He was unable to impress King Philip II upon his arrival in Spain
El Greco's ultimate dream at this point was to become the court painter of King Philip II of Spain. Because of his growing reputation in Toledo, he did manage to acquire 2 commissions from the monarch which included "Allegory of the Holy League" and the "Martyrdom of St. Maurice."
His dream was shattered when the King didn't like the result of these 2 paintings and ended up hanging them in a side-room of the chapel that they were supposed to decorate.
That was the end of his work for the king and he was forced to stay in Toledo where he didn't have trouble earning commissions.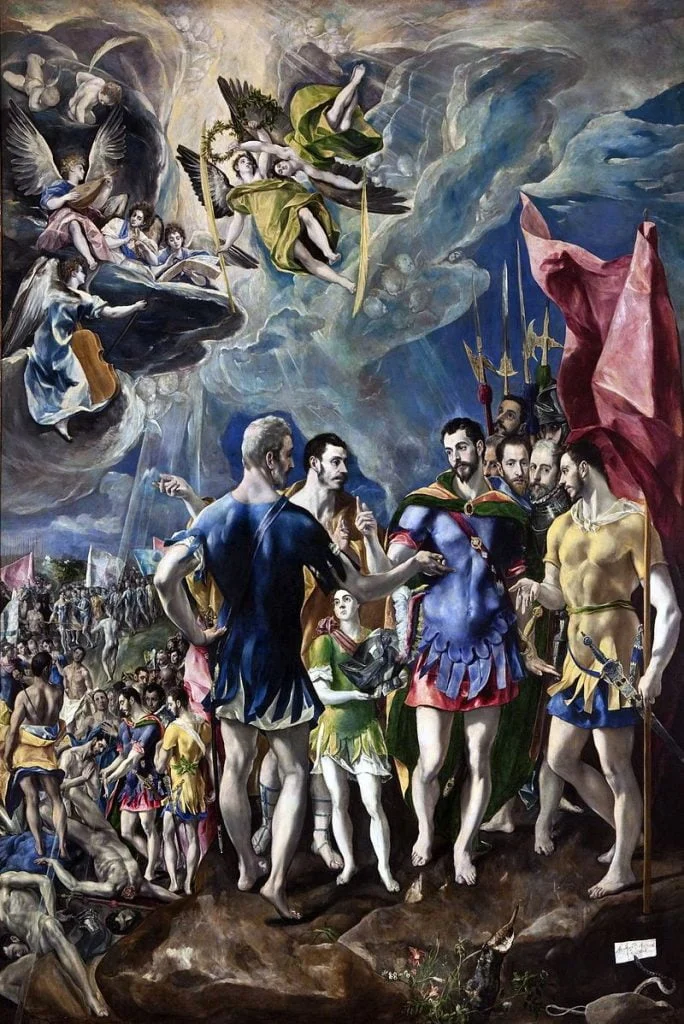 7. He created his best-known work in the year 1586
The artist quickly established himself in Toledo and ended up setting up an extended workshop that could produce a large number of works. He surely liked Toledo and a Spanish poet once wrote about El Greco that:
Crete gave him life and the painter's craft, Toledo a better homeland.

Spanish poet about the artist in Toledo.
This workshop was set up in 1585 in a building with 3 apartments consisting of 24 rooms where he lived and worked together with his assistants.
He earned the commission for "The Burial of the Count of Orgaz" on March 12, 1586, now considered to be one of his most famous works.
8. El Greco's most prolific period started at the end of the 16th century
His workshop wasn't just limited to paintings, it also completed sculptures and architectural commissions. This made it a very busy place between 1597 and 1607, the most prolific decade in El Greco's career.
One of the most peculiar facts about El Greco is that he didn't end up becoming super-rich. A legal dispute in 1607 regarding one of his biggest commissions nearly ruined him and he suffered financial difficulties for the remainder of his life.
9. He had one son who would also end up becoming a painter
El Greco had a girlfriend named Jerónima de Las Cuevas, a Spanish woman whom he once painted. She was also the mother of his only son named Jorge Manuel Theotocópuli who was born in the year 1578.
Even though his son also become a painter and assisted his father during the later years of his life, he didn't inherit the painting talent of his father.
He did, however, become a famous architect and sculptor and managed to become the master builder, sculptor, and architect of the Toledo Cathedral, for which he designed the dome.
10. His unique style resurfaced in the early 20th century
El Greco's work has been described as being way ahead of its time, which is one of the main reasons why it wasn't appreciated anymore during the 17th and 18th centuries.
The dramatic effects and fascinating use of colors weren't in line with the ideas of Baroque artists and only resurfaced during the rise of the Romantic art movement in the early 19th century.
The real breakthrough, so to speak, of El Greco's oeuvre, came in the early 20th century with the rise of Expressionist artists and Cubism.
Perhaps his most defining work in this sense is the "View of Toledo" (1596-1600), a painting that emphasizes his artistic ideas.
11. Picasso modeled one of his most famous paintings after El Greco's
The mature work of El Greco had a major influence on some of the biggest artists in history, including Édouard Manet, Paul Cézanne, and Pablo Picasso.
The latter was clearly inspired by the Greek painter when he created "Les Demoiselles d'Avignon" in 1907, which bears a striking resemblance to El Greco's "The Opening of the Fifth Seal."
Because of this, El Greco can easily be considered the precursor of both Expressionism and Cubism, art movements that only really developed in the early 20th century, over 3 centuries after he died!
12. El Greco is buried in a church that contains some of his works
El Greco died on April 7, 1614, at the age of 72. One of the most remarkable facts about El Greco is that he was buried at the Santo Domingo el Antiguo church in Toledo, the church for which he created the altarpiece which consists of his first 9 commissions in the city.
It's unclear to this day how many works he created during his lifetime, with estimates ranging from 137 to 285. Regardless, his influence on modern art remains fascinating and undeniable, meaning he was indeed far ahead of his time at the end of the 16th and beginning of the 17th centuries!