If you hear the words "misunderstood genius", then Vincent Van Gogh is the person that comes to mind. His life was a struggle, yet his memory and legacy will live on forever.
In this post, You'll discover the ultimate list of facts about Vincent Van Gogh, one of the most famous painters to have ever lived.
1. Who is Vincent Van Gogh?
Vincent Van Gogh was one of the most famous post-impressionist painters in the world. He created around 2,100 artworks in his lifetime of which 860 were oil paintings.
During his lifetime he struggled with depression and never really became successful. This resulted in psychotic episodes which one time resulted in him cutting off a piece of his own ear during a confrontation with one of his friends, Gauguin.
Van Gogh became really famous after his suicide and is now considered to be one of the most influential painters in Western art. His work is characterized by bold colors and expressive brushwork that inspired numerous other artists around the world.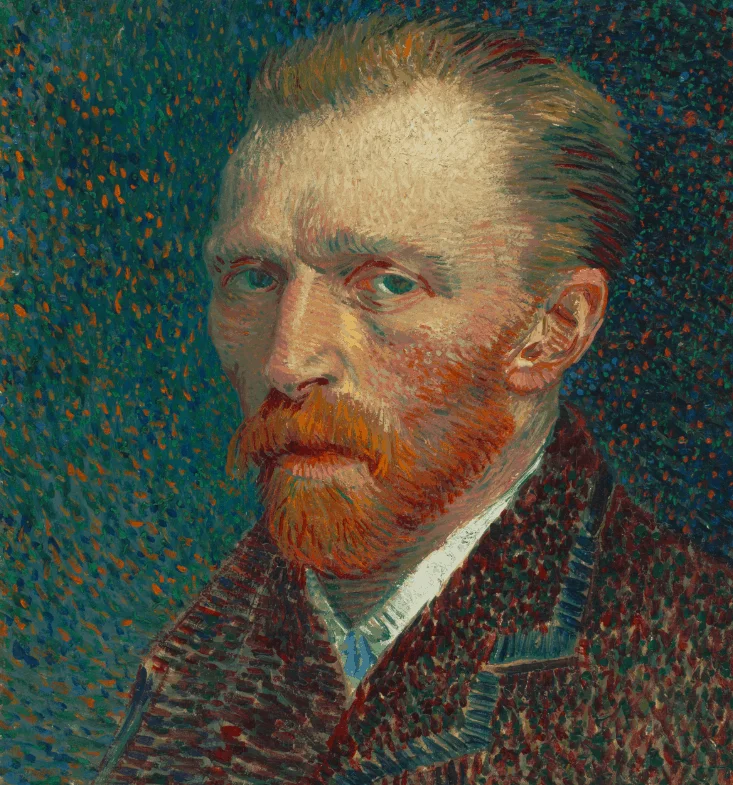 2. Where and when was Vincent Van Gogh Born?
Vincent Van Gogh was born on March 30, 1853, in the town of Zundert in the North-Brabant province of The Netherlands.
North-Brabant is a province that is located in the south of The Netherlands and Zundert is and was a small rural town that borders Belgium to the south.
He was born in a little house on the Main Street of the town of Zundert with the address "Markt 29." The original house is gone, but there is still a plaque at the location commemorating the birthplace of the famous painter.
3. Who were Vincent Van Gogh's parents?
Vincent Van Gogh was born into a deeply religious "Dutch Reformed" family (the foremost Protestant denomination), even though the province of North-Brabant was mostly catholic.
---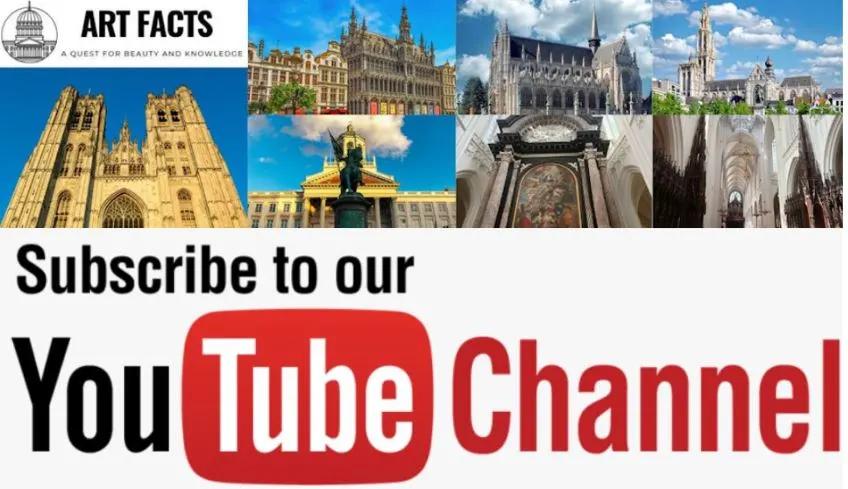 ---
Vincent was given the name of his grandfather who earned a degree in theology at the University of Leiden and had 6 sons, of which 3 became art dealers.
He was the oldest surviving child of the Dutch Reformed Church minister Theodorus van Gogh, and Anna Cornelia Carbentus, who came from a rich family in The Hague and was deeply religious. This was something that would shape the thought patterns of Vincent in his later life.
4. His father's original church still exists
Even though the original house where Vincent Van Gogh was born is gone, it's still possible to visit the original church that his father started preaching in. The church was built in 1806 and his father started preaching in 1849.
In front of the church, there's a statue of Vincent Van Gogh with an inscription of his final letter to his brother Theo.
5. He grew up rather rich
A life of poverty is what defined the adult life of Vincent Van Gogh. But as a child, he definitely didn't grow up poor.
His father didn't have a huge salary, but because he was a minister at the local church, the family was given a lot of privileges. the church offered the family a house, a maid, two cooks, a gardener, a carriage, and a horse. That's well above what the ordinary family possessed at that time.
Another important factor is that his mother came from a rich family and did everything in her power to uphold the family's high social position.
In April 1885, Vincent Van Gogh created a painting that reflects his perceived higher social status than those of the ordinary peasant. This reflects the indoctrination of his mother since he was a child.
"The Potato Eaters" reflects a family of farmers sitting at the dinner table with only potatoes to eat. Vincent explains the meaning of the painting in one of his letters to his brother Theo:
"You see, I really have wanted to make it so that people get the idea that these folk, who are eating their potatoes by the light of their little lamp, have tilled the earth themselves with these hands they are putting in the dish, and so it speaks of manual labor and—that they have thus honestly earned their food. I wanted it to give the idea of a wholly different way of life from ours—civilized people. So I certainly don't want everyone just to admire it or approve of it without knowing why."

Vincent Van Gogh commenting on his painting "The Potato Eaters."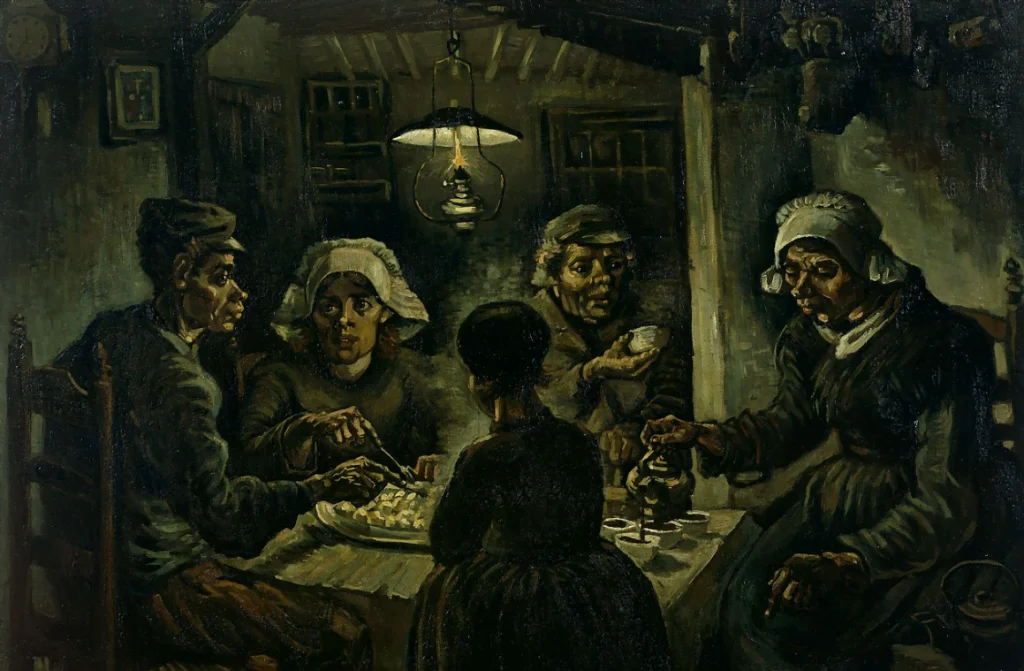 7. Did Vincent Van Gogh have any siblings?
The family of Van Gogh had 6 children, 3 boys, and 3 girls. His two brothers were named Theo and Cor, and his sisters were named Elisabeth, Anna, and Willemina.
He only stayed in touch with Theo and Willemina (known as "Wil") in his adult life, and especially the bond with his younger brother was significant for Vincent. Theo supported him financially, and emotionally through letters his entire life.
It's from the correspondence with his brother Theo that we can learn a lot about his psychological deterioration of Vincent and his thought process as an artist.
8. The young Vincent Van Gogh was already troubled
It appears that Vincent Van Gogh wasn't a very playful and joyous child. He was rather serious and thoughtful. In the first years of his childhood days, he was homeschooled by his mother and a governess. When he reached the age of 6 he was sent to the village school in Zundert.
The most unhappy period of his childhood came in 1864 when he was sent to a boarding school in a nearby town and frequently pleaded to come back home. Instead, 2 years later, he was sent to the city of Tilburg where he attended the middle school which resulted in another deeply unhappy period.
The only thing that gave the young Vincent Van Gogh joy was his interest in art. By drawing, which he was taught by his mother, he was able to find an escape.
9. A great art teacher wasn't enough
When he studied in Tilburg, he was able to be taught by a famous Dutch painter who became an art teacher named Constant Cornelis Huijsmans. The roots of Huijsman go back to the seventeenth-century Antwerp, of the landscape painter Cornelis Huysmans (1648–1727).
It was then that Vincent learned about using expressiveness over technique when it came to capturing the essence of things, especially nature.
Regardless of the great influence that he got from Huijsman, his melancholic nature didn't allow him to fully focus on his art at the time. He returned home from the new and prestigious Willem II college in Tilburg after just 2 years in 1868.
10. His first job was at an art dealer
A depressed Vincent Van Gogh who described his youth as "austere, cold, and sterile" returned home in 1868 without something of a plan for his future. He quit school, couldn't concentrate on his talent, and didn't really know what to do.
The solution came in 1869 when his uncle "Cent" (Vincent Van Gogh, 1820-1888) arranged a job for him. Being an art dealer himself, he was able to obtain a job for the young Vincent at the art dealers Goupil & Cie in The Hague.
Goupil & Cie was a Paris-based art dealer with branches worldwide, including in London, Brussels, The Hague, Berlin, Vienna, and even in New York and Australia.
11. Van Gogh fell in love in London
After he completed his training in The Hague in 1873, Vincent Van Gogh was transferred to the London branch of Goupil & Cie on Southampton Street and took lodgings at 87 Hackford Road, Stockwell.
Everything seemed to be going well at that time and he was making good money from a job he loved. His happiness was so obvious that his sister-in-law Joanna even mentioned it was the happiest year of his life.
It all abruptly ended when he fell in love with the daughter of his landlady, Eugénie Loyer, who rejected his proposal because she was already engaged with another lodger.
12. Vincent Van Gogh became very religious
The rejection really struck a chord with Vincent and he found himself more and more isolated. He found an escape from his depression in religion at that time.
It became so bad that his father and uncle arranged a transfer for him to Paris in 1875, but that didn't help a lot either. He projected his personal frustration towards the company's policies regarding art, and he was fired a year later, finding himself again without a job.
13. He wanted to become a pastor but failed
After returning to England without finding stability, he came back home in 1877 and was convinced, he wanted to become a pastor!
His strict religious upbringing, his depression that made him find an escape in religion and the fact that both his father was a minister and grandfather was a pastor encouraged his family to send him to live with his uncle, Johannes Stricker, a respected theologist, in Amsterdam.
Despite preparing for the theology entrance exam at the University of Amsterdam, he failed.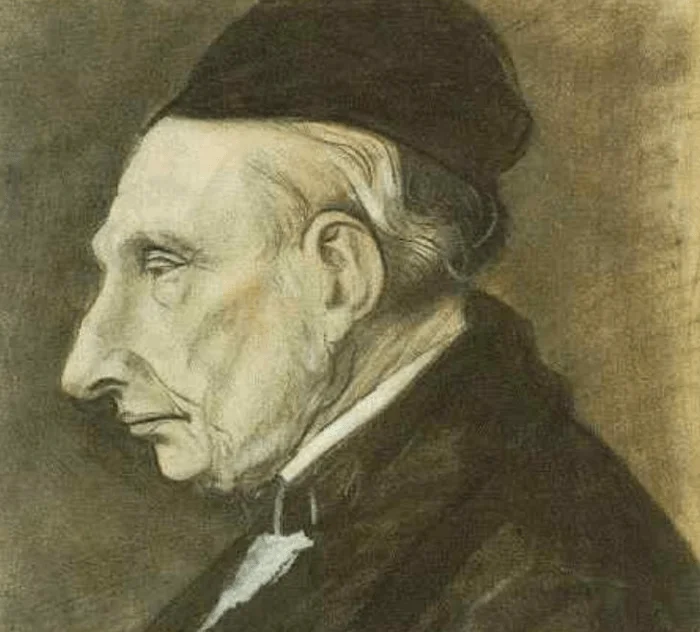 14. More failures were to come
After his failed attempt to get into the University of Amsterdam and study theology, he moved out of his uncle's house in July 1878.
Apart from a failed course at a Protestant missionary school in the Belgian town of Laken near Brussels, one of his most notable failures was the position as a missionary in the Belgian coal-mining district of "Borinage" in a small town named "Petit Wasmes."
Here he felt the need to live as a poor man and gave his bakery home to a homeless person and moved into a hut, sleeping on straw. For this reason, he was dismissed yet again from his position in church authorities who felt he was "undermining the dignity of the priesthood."
15. A brief return home made him upset
After being dismissed as a preacher in Southern Belgium, he didn't really have plans to go back home. He did, however, give in to the pressure from his parents.
It appears that the main reason his father wanted his son back was to get him to be committed to the lunatic asylum at Geel in Belgium, which he referred to in one of his letters as "that matter of Geel."
This didn't go over too well with Vincent and he returned back to Cuesmes in Southern Belgium in March of 1880.
16. How did Vincent Van Gogh become an artist?
Upon his return to Southern Belgium in August 1880, he was able to lodge with a miner. Still supported financially by his brother, he started looking around and actually enjoyed the scenery.
That's the moment he was able to find his focus to capture the things around him and made a number of drawings, mostly from farmers and landscapes of the area.
It was this moment and in this place, at the age of 27, that Vincent Van Gogh decided to pick up painting seriously.
17. Vincent Van Gogh got serious
Theo must have obviously liked what Vincent sent him and at his recommendation, he entered the Académie Royale des Beaux-Arts in Brussels.
After his debacle at the University of Amsterdam, Vincent detested formal schools though, and it wasn't until the Dutch artist Willem Roelofs persuaded him to attend that he enrolled.
This was a very important moment for Vincent Van Gogh as he was able to study anatomy and the standard rules of modeling and perspective.
18. His second marriage proposal was again rejected
Van Gogh returned home for a long stay with his parents in April 1881. It's then that his cousin Cornelia "Kee" Vos-Stricker came over for a visit. She became a widow recently and was the daughter of his mother's sister Willemina and Johannes Stricker (yes the uncle he stayed with within Amsterdam).
The woman who was 7 years older than he was and who had an 8-year-old son must have charmed Vincent. It came as a shock to everyone that he confessed his love to her and proposed for marriage.
Her reply? "No, nay, never" ("nooit, neen, nimmer" in Dutch).
19. Ban Gogh got his own studio and learned to paint with oil
Shortly after his second marriage proposal rejection, Vincent Van Gogh moved in with his second cousin Anton Mauve.
He is the one who introduced Vincent to painting with oil in January 1882, of which he would produce 860 paintings. Mauve even supported him financially and gave him his own studio.
But the friendship wouldn't last. Unable to hire models, Vincent Van Gogh used people from the streets as models, something Mauve had serious objections with.
20. A prostitute moved in with him
One of those models was Clasina Maria "Sien" Hoornik, a prostitute who shortly after, together with her young daughter, moved in with him.
Sien had a troubled life and it's believed that poverty drove her back to prostitution. When she mentioned this to Vincent she jokingly said "it's bound to end up with me jumping in the water."
Ironically, almost 21 years later, that's exactly what happened as she drowned herself in the Scheldt River in 1904.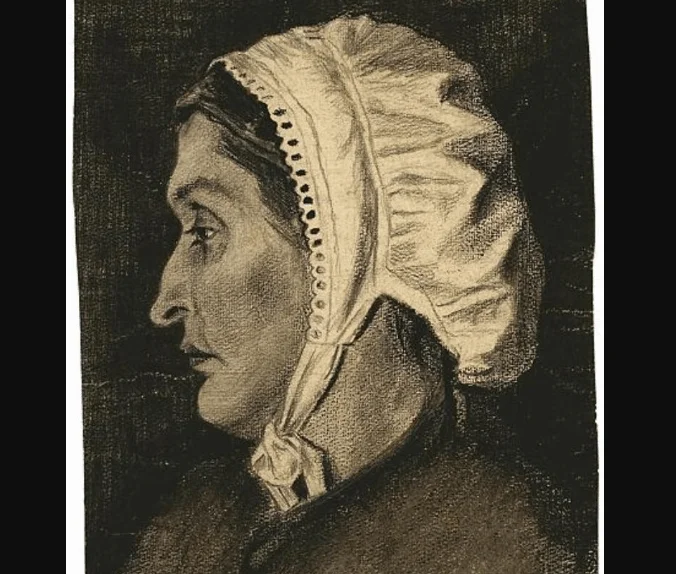 21. Van Gogh Painted a lot the following years
After moving away from his girlfriend in The Hague, Vincent Van Gogh moved yet again in with his parents, who recently moved to Nuenen, not too far from his birthplace of Zundert.
In 1884 and 1885, he created about 200 oil paintings, mostly still lifes and character studies of peasants. Things were starting to look good for Vincent as there was interest from an art dealer in Paris.
But yet again, things went wrong. The art dealer found his work too dark and gloomy, and Vincent was accused of making one of his young peasant sitters pregnant against her will, and the village priest forbade parishioners to model for him.
22. Van Gogh had a brief episode in Antwerp
Forced to move out of Nuenen, he settled down in Antwerp, the major port city in Belgium. There he spent his days smoking, drinking, and not eating well. His bad habits soon caught up with him and he was hospitalized.
The most important notion of this period in early 1886 is that he studied other painters and changed the way he used colors. he listened to the advice of his brother and even enrolled at the Academy of Fine Arts in Antwerp.
But this didn't last too long as the genius in Van Gogh couldn't cope with the dogmatic teachers, and they couldn't cope with his unconventional painting style.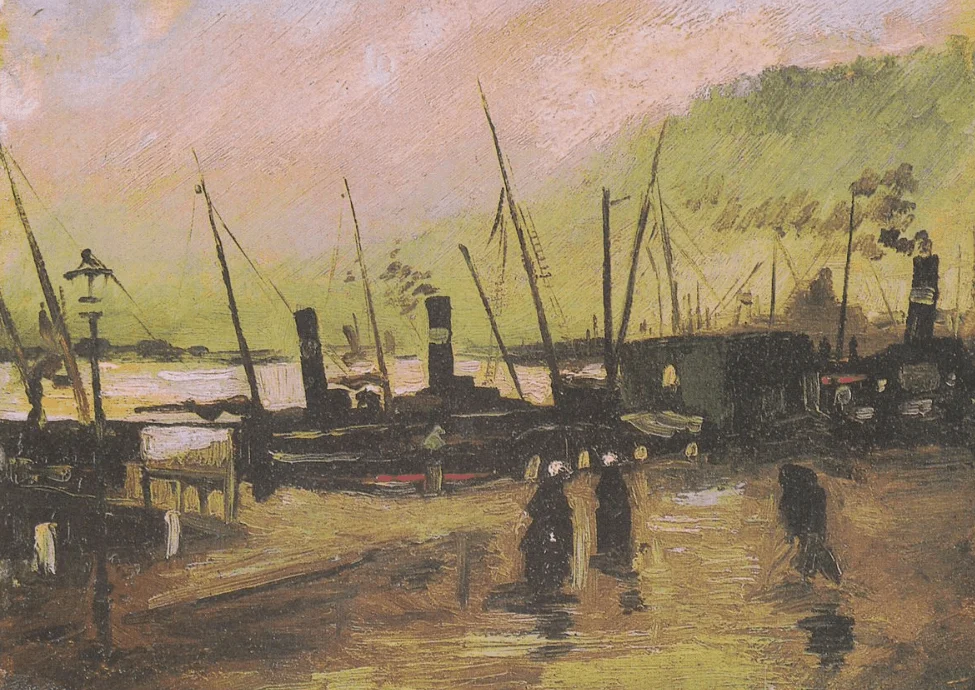 23. The brothers Van Gogh didn't get along too well
After the antics with his art teachers in Antwerp, Van Gogh decided to move closer to his brother and better yet, even move in with him in Paris.
First, they shared Theo's apartment in Montmartre but soon moved into a larger apartment at 54 rue Lepic.
What was bound to happen also happened, the two brothers got into a serious conflict. All that Theo mentioned about this period is that he "found living with Vincent to be almost unbearable."
24. Van Gogh's Most prolific period in Arles
Van Gogh was getting tired of life in Paris and decided to move away to Southern France, more specifically Arles.
Here he created more than 200 paintings and more than 100 drawings and watercolors. It all happened in a place he rented for 15 francs per month called "The Yellow House," which he used as a studio.
25. Gauguin's visit made him lose an ear
For a long time, Vincent Van Gogh had anticipated the welcoming of his idol, Paul Gauguin, one of the most famous French post-impressionist artists. This must-have built a lot of tension in him.
When the moment finally came that Gauguin arrived in Arles, he wasn't as Vincent expected. Gauguin was arrogant and domineering and Van Gogh felt like his equal which frustrated him. This resulted in a lot of quarreling.
Van Gogh had the feeling that Gauguin would desert him and on the other hand, Gauguin had the suspicion that the brother's Van Gogh would rip him off financially.
What happened exactly next is unclear and probably the result of an acute mental breakdown. Two things are certain: Van Gogh lost part of his ear by his own doing, and Gauguin left Arles, never to see Van Gogh Again.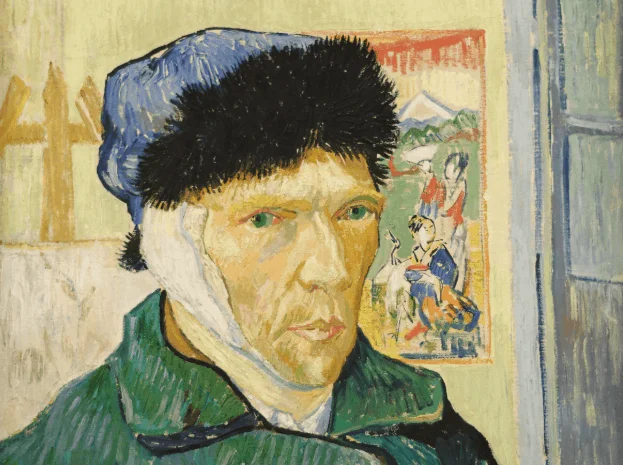 26. Van Gogh checked himself into the Lunatic Asylum
Van Gogh entered the Saint-Paul-de-Mausole asylum on 8 May 1889. It would be a period of reflection.
It is here, in a studio on the ground floor of the asylum that he painted one of the most famous paintings ever created, Starry Night.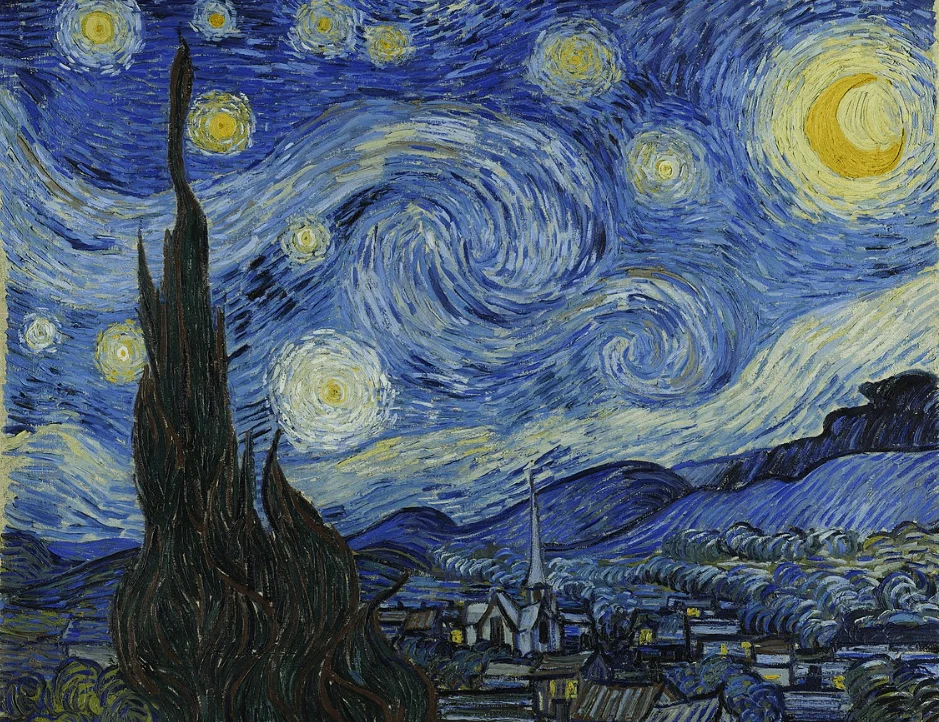 27. Vincent Van Gogh killed himself
In May 1890, Vincent van Gogh checked himself out of the asylum where he stayed about a year in order to be closer to his doctor, Paul Gachet, and his brother Theo. Therefore he moved to the Paris suburb of Auvers-Sur-Oise.
It didn't help. On July 27, 1890, aged 37, Van Gogh shot himself in the chest with a 7mm Lefaucheux à broche revolver.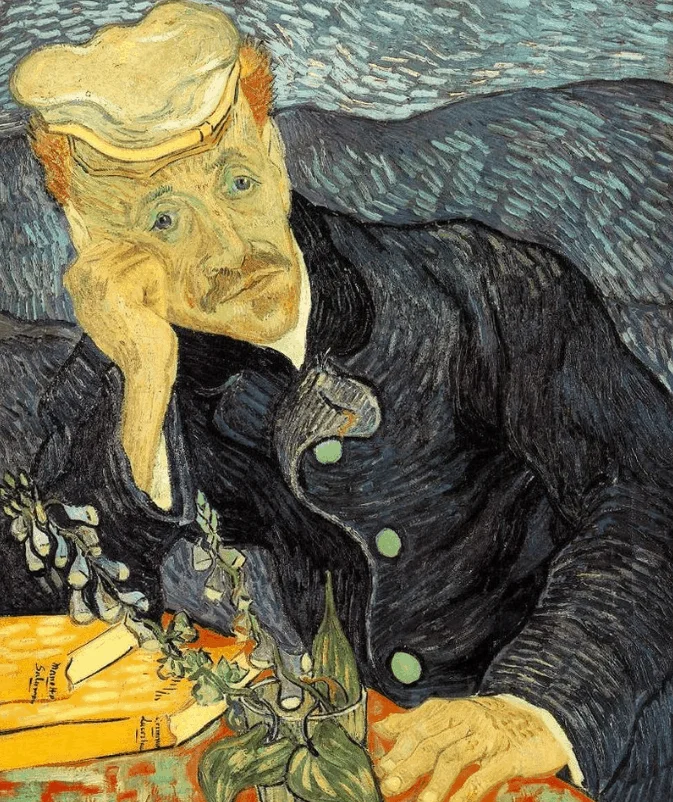 More Interesting facts about Vincent Van Gogh
28. Even though Vincent was named after his grandfather, he already had an older brother with the exact name Vincent Van Gogh. This older brother was born exactly one year earlier but died at birth.
29. There were a total of 6 Vincent Van Gogh's in the family. His grandfather, his uncle, his older brother that died at birth, himself, and the son of his brother Theo who was also named Vincent. On top, it's possible that his grandfather was named after his own great-uncle, a sculptor (1729–1802), with the same name.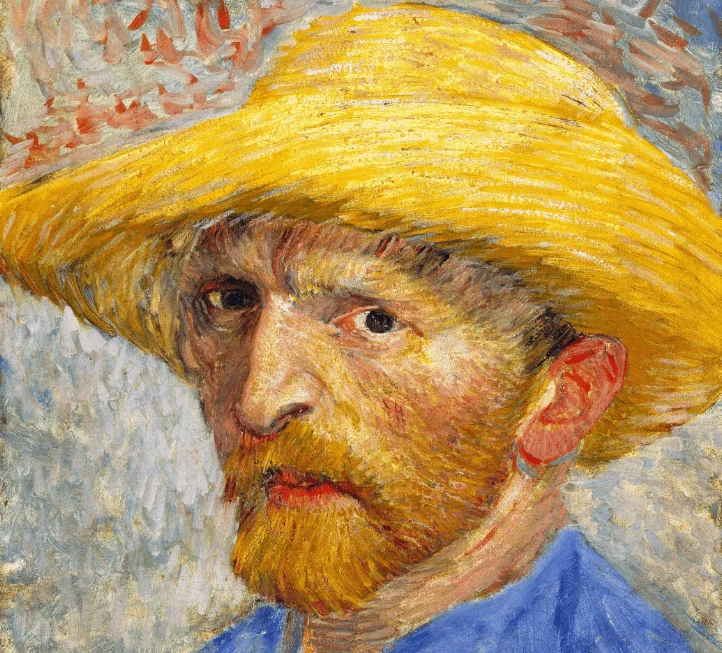 30. His mother's younger sister Cornelia was married to Theodorus's older brother Vincent. That's actually how the two met each other. His parents married in 1851 and moved to Zundert shortly after.
31. Vincent's younger brother Theo kept all of the 600 letters he received from Vincent, but Vincent only kept around 40 he received from Theo.
32. Apart from the correspondence to his younger brother Theo, Vincent also frequently sent letters to other people. This includes his sister Willemina (22 letters), the painter Anthon van Rappard (58 letters), and Émile Bernard (22 letters). he also sent individual letters to Paul Signac, Paul Gauguin, and the critic Albert Aurier.
33. There is speculation that the woman Vincent Van Gogh fell in love with in London wasn't the daughter of the landlady of the lodging house he stayed, but the landlady itself.
34. After his rejection of love, he found himself in a near-constant state of depression and seriously neglected his health. He drank heavily, ate very little, and remained solitary for long periods of time.
35. Despite the tragic event that turned the happy Van Gogh into a miserable loner, he liked London. He even wrote in one of his letters: "From time to time I have a great longing to be in London again." Perhaps he was simply nostalgic of what had been described as the best year in his life.
36. After being dismissed as a preacher in southern Belgium, he walked 75 kilometers (47 mi) to Brussels in pure agony.
37. The main reason why he failed the theology entry exam at the University of Amsterdam was that he refused to take the Latin part of the exam. Why? Because he considered it to be a dead language for peasants.
38. After his marriage proposal was rejected by Cornelia "Kee" Vos-Stricker he didn't give up. He first sent a threatening letter to johannes Sticker, and then went to Amsterdam in the hopes to change her mind. He was never able to meet her and her parents mentioned that "his persistence was sickening."
39. Apparently he went pretty far to see her. In despair, he held his left hand in the flame of a lamp, with the words: "Let me see her for as long as I can keep my hand in the flame." It didn't help. The father of Kee made it clear they would never marry because Vincent wasn't even able to support himself.
40. While in Nuenen, his neighbor named Margot Begemann actually fell in love with him and they would have been married, but both families were against the marriage. It ended up with Margot taking an overdose of strychnine, a very poisonous pesticide. She survived because Vincent took her to the hospital.
41. During his period in Paris, Vincent Van Gogh painted almost 200 oil paintings. Mostly still lifes, portraits, and scenery from the city. Some of the most famous paintings are his collection Bridges across the Seine at Asnières.
42. While in Arles, Van Gogh used the Yellow house as a studio and it's here that he painted the first version of his world-famous Starry night series, "Starry Night over the Rhone."
43. Believe it or not, but proof has been found that Van Gogh cut off nearly his entire ear! Research done by Bernadette Murphy solved the mystery once and for all.
44. When Van Gogh was released from the hospital he returned to the Yellow House. That didn't last long though as a bunch of locals signed a petition forcing him to move out. He got the telling nickname "le fou roux" (the redheaded madman).
45. When Vincent Van Gogh shot himself in the chest, he apparently wasn't wounded too badly as he was able to walk back to his apartment and was taken care of by two doctors. He died 2 days later on July 29 from an infection caused by the bullet wound.
46. While in the hospital in Arles, he created a portrait of one of his doctors called Félix Rey. The doctor didn't like the painting at all and simply gave it away. Little did he know that one day it would be housed at the Pushkin Museum of Fine Arts and estimated to be worth over $50 million.
47. It's recently confirmed that a self-portrait of Van Gogh painted during his stay in the asylum is indeed a genuine painting of Vincent. This is also the only confirmed painting he created while in a state of psychosis.
48. The gun that Vincent Van Gogh used to shoot himself was rediscovered in 1965 and auctioned on 19 June 2019, as "the most famous weapon in art history." It was sold for a whopping $182,000 (130,000€).
49. The last words of Vincent Van Gogh, according to his brother Theo, were:
The sadness will last forever.
With these touching words, the ultimate list of facts about Vincent Van Gogh ends. He was a misunderstood genius pur sang, but he clearly had severe mental issues as well. It's funny how these two things go hand in hand on so many occasions.