The Baroque era emerged in the 17th century, and one of the leading French artists of this period lived and worked most of his professional career in Rome.
Nicolas Poussin (1594-1665) managed to incorporate a classical style into the overly dramatic Baroque paintings that Baroque artists produced at the time.
This notion made him one of the most inspirational artists of the 17th century. Let's take a closer at the artist's life and why Poussin is considered to be so influential.
1. He was born in a small village in Normandy in the late 16th century
Nicolas Poussin's childhood remains an obscure subject. That's mainly because very little is known about his initial training.
We know that he was born in a small picturesque village called Les Andelys which is situated in the Normandy region in the northwestern part of France.
According to his friend and biographer Giovanni Pietro Bellori (1613-1696), he received a formal education in Latin which stressed the relatively good standing of his family.
He spent most of his childhood filling up entire notebooks with drawings and it was clear he was extremely talented from a young age.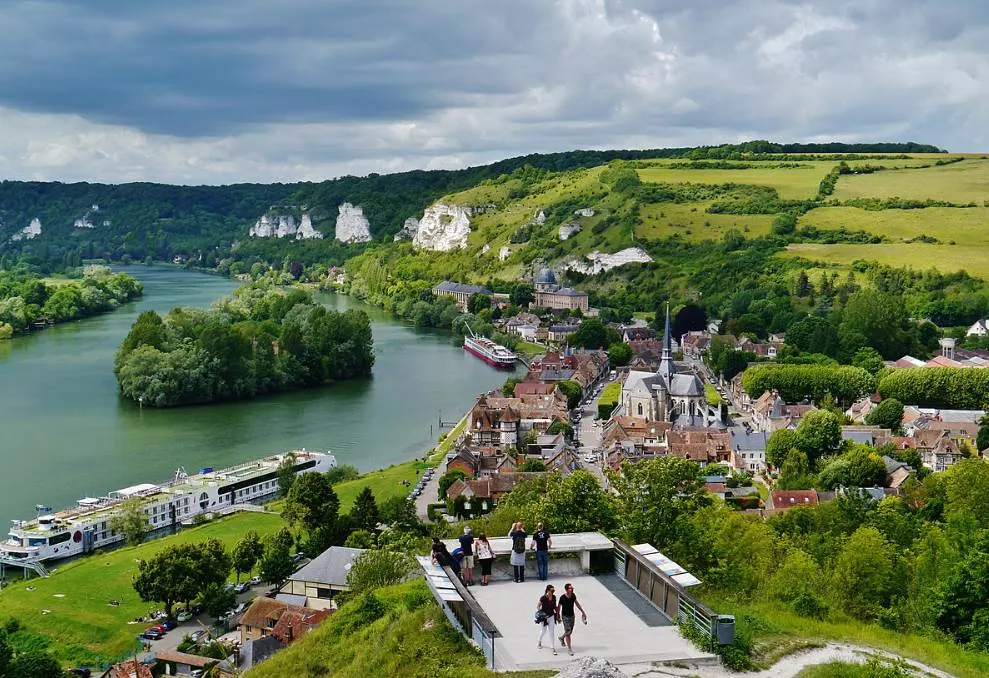 2. He traveled to Paris in 1612 but had a hard time finding a breakthrough
His parents weren't too keen on the fact that the young Nicolas aimed to pursue a painting career. This made him run away to Paris in 1612.
He hoped to become one of the leading artists in the city, but things weren't exactly easy to achieve this at the time.
---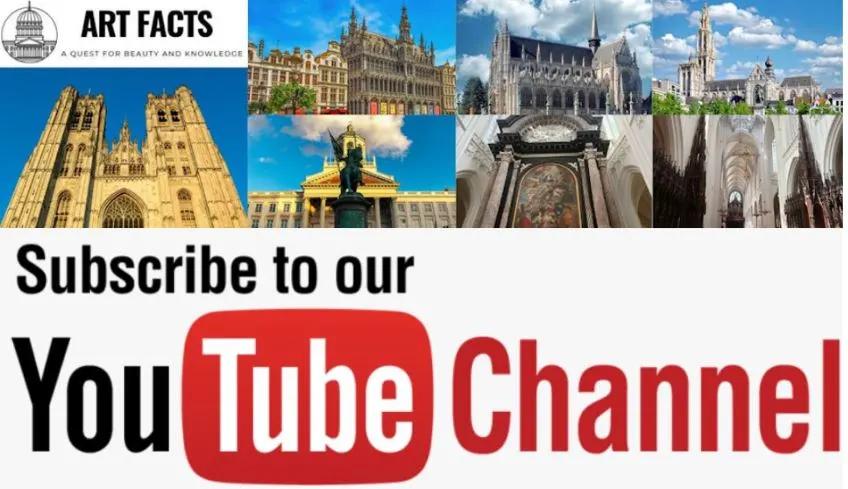 ---
Despite the copious amounts of patrons, including Queen of France Marie de Medici, the churches, palaces, and monasteries in Paris were filled with artworks from members of a powerful guild.
Poussin wasn't a member and didn't have an easy way to get into it. He studied under a relatively unknown Flemish artist named "Ferdinand Elle" (1570-1637) and wasn't able to make a name for himself in the following years.
3. The French Royal collection inspired him to travel to Rome in 1624
The defining moment in Poussin's career did happen in Paris, though, because here he managed to admire the French royal collection.
He befriended Alexandre Courtois, the valet de chambre of Marie de Medici, and was able to see some of Raphael's paintings.
The Renaissance master had a profound effect on the artistic direction of Poussin, and it encouraged him to travel to Rome in 1624.
Remarkably, he first tried to travel to Rome in 1617 but never made it this far. He only made it as far as Florence in the Tuscany region before returning to Paris for unknown reasons in 1618.
4. He learned from Italian masters but detested one particular Italian artist
The inspiration he got from the works of Italian painters during his initial attempt to reach Rome allowed him to find his artistic style.
He also started earning commissions in Paris, producing works for various churches and convents.
After completing several paintings, Nicolas Poussin finally made it to Rome and permanently settled in the city in 1624.
Apart from discovering even more Raphael paintings, he also saw paintings of Italian artists who worked in the city more recently. These included paintings by Annibale Carracci, Guido Reni, and Caravaggio.
He hated the works of Caravaggio, the troubled artist who integrated a profound contrast of light and shadow into his paintings known as chiaroscuro.
HIs hate went as far as Poussin remarking that "Caravaggio was born to destroy painting."
5. He completed his first prestigious commission in the year 1627
The first two years of Poussin's stay in Rome weren't a great success. He had a hard time finding patrons, especially because Cardinal Barberini departed Rome shortly after he arrived there.
Cardinal Barberini and Cassiano dal Pozzo returned to Rome in 1626 and he earned his first commissions from these two rich patrons.
He completed a painting called "The Death of Germanicus" in 1627. This is a work that depicts the death of the Roman general using accurate depictions of historical events.
The success of the Death of Germanicus, which is now part of the collection of the Minneapolis Institute of Art, firmly established Poussin's reputation as one of the leading Baroque artists in Rome in the late-1620s.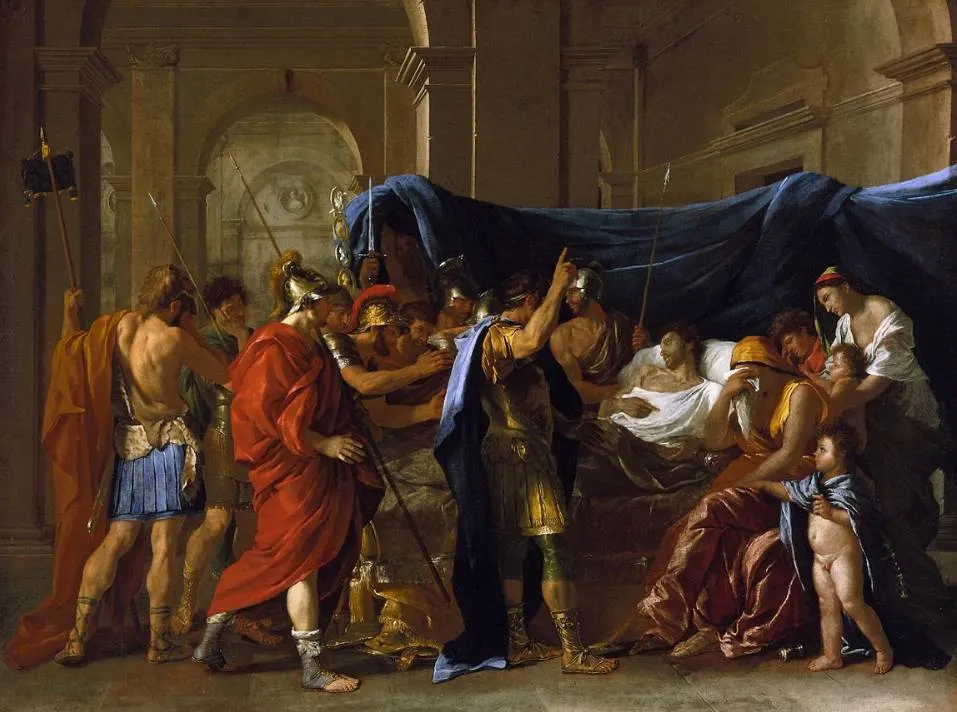 6. He lived in the artistic quarter and became a prolific artist in the 1630s
His artistic breakthrough also opened several other doors for Poussin during this phase of his life. Just a few years later he married his wife Anne-Marie Dughet.
This event took place on September 1, 1630, followed by the acquisition of a small house on Via Paolina just north of Rome's historical center.
It's unknown where this house was located exactly, but it's believed to have been across from the church of Sant'Atanasio dei Greci.
This was near Rome's northern city gate and considered to be the artistic quarter of the city at the time.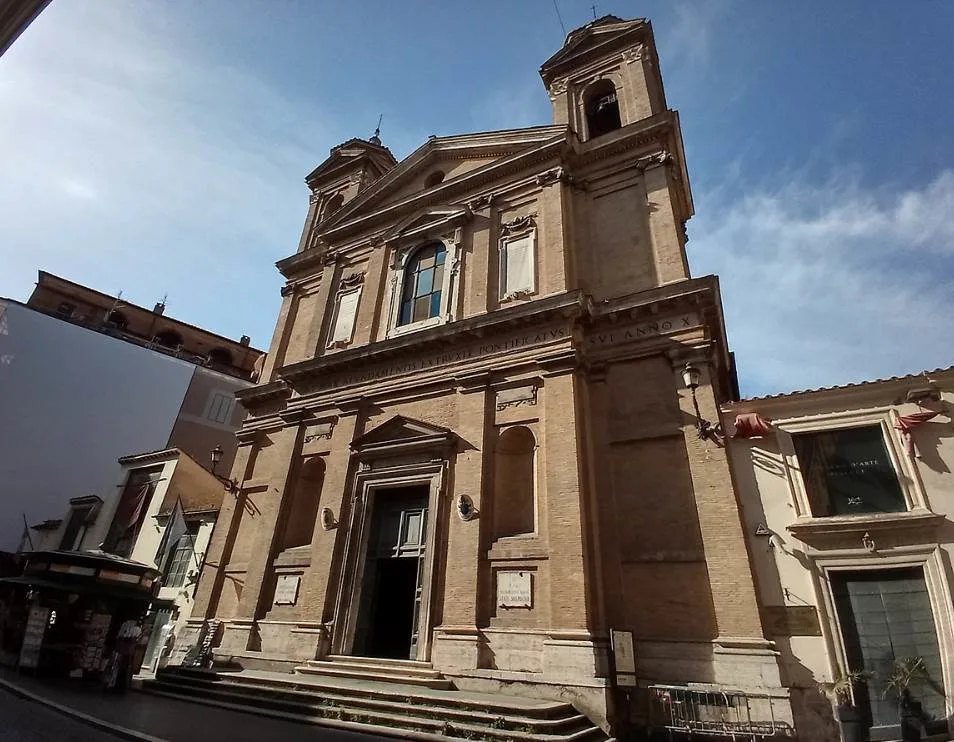 7. He briefly returned to France to become the First Painter to the King
His success in Rome didn't go unnoticed in France. He started receiving invitations to complete Royal commissions in the 1630s, but initially declined the offers.
When he was offered the position of "First Painter to the King" and received a personal invitation from King Louis XIII along with an opulent residence at the Tuileries Palace in Paris, he simply couldn't resist.
He returned to Paris in 1640, and while he was certainly flattered with the luxury and title, he felt overwhelmed by the large number of commissions he received.
Poussin was a slow painter who simply couldn't cope with dozens of commissions at the same time. He completed some works and made an excuse to return to Rome in the autumn of 1642, never to return to France again.
8. He inspired one of the greatest French artists in history in the 1640s
He instantly picked up his relatively slow pace upon returning to Rome, and gradually completed the commissions he earned in the city.
One of the most important events of his final period in Rome was the fact that he had another French artist joining him in the 1640s.
Charles Le Brun (1619-1690) learned the trade from Poussin and became the First Painter of King Louis XIV upon his return to France.
The French King even referred to Le Brun as "the greatest French artist of all time," a title he partially earned because of the great master he had in Rome.
9. What types of paintings did Nicolas Poussin paint?
Niclas Poussin is considered to be the leading classical Baroque artist. This meant that many of his works are religious, historical, or mythological.
All of his works depict a story, a notion that emphasizes his knowledge about history, especially religious history, mythology, and classical literature.
His paintings can be overwhelming to look at because there are often a lot of things going on as multiple stories intertwine in a single composition.
During the latter phase of his career, he also paid close attention to the landscapes in his works, turning them into multi-dimensional masterpieces.
The most notable example of the intricate paintings he produced is his enigmatic "A Dance to the Music of Time" (1640), an incredible work of art on display at the Wallace Collection in London.
10. He passed away a year after his wife died
Poussin's wife Anne-Marie passed away in the year 1664 and his health started failing shortly after as well.
He was bedridden for multiple months, dictating his will on September 21. He passed away a few months later on November 19, 1665.
The artist was buried in a church in Rome called San Lorenzo in Lucina, a minor basilica in central Rome just south of where he lived.
His tomb can be found in the second chapel and the monument in his honor was donated by the French in 1830.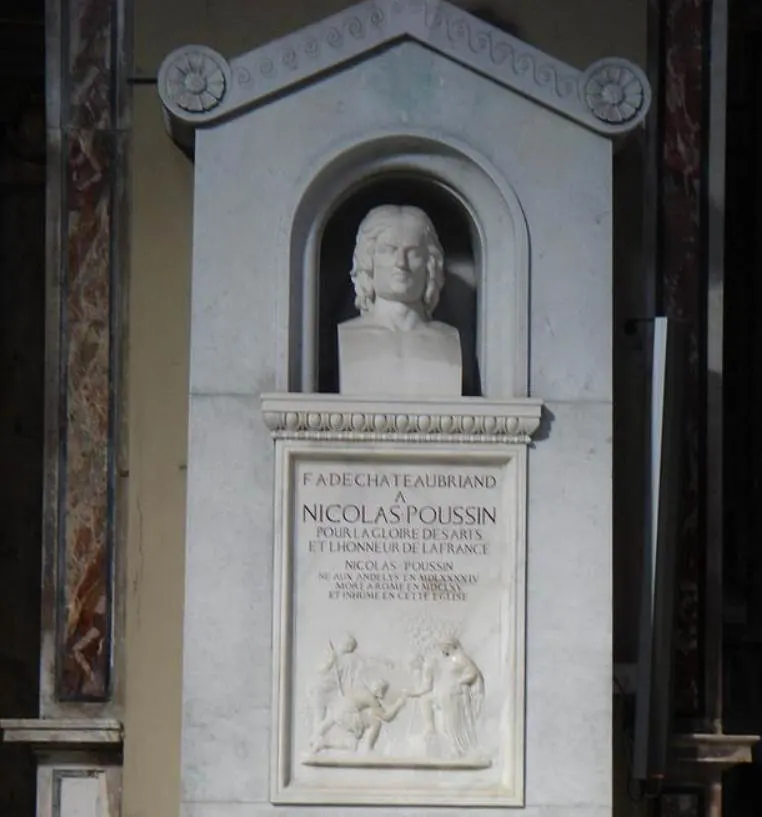 11. Poussin's oeuvre became an excellent inspiration for multiple other artists
Nicolas Poussin was a remarkable artist of the 17th century, mainly because he rejected the overly dramatic effects integrated by other Baroque artists.
The influence of Renaissance masters was too profound and he stuck to the ideals of the Renaissance which aimed to surpass art produced in classical antiquity.
His paintings were highly influential for artists of later generations, including Neoclassical artists Jacques-Louis David, Jean-Auguste-Dominique Ingres, as well as the works of Paul Cézanne.
12. His paintings can be admired in famous museums all around the world
So where can you admire the paintings of Nicolas Poussin? These museums all have important works of the Baroque master on display:
The most extensive collection of paintings by the artist can be found at the Louvre Museum in Paris.