One of the most important art movements in the history of art emerged in France in the mid-19th century. Several Impressionist artists broke away from conventional academic art.
They were heavily criticized but kept on going and transformed the direction of the art timeline radically in the 1870s and 1880s.
The fact that the name "Impressionism" was meant to mock this group of artists explains why they weren't receiving the credit they got around this time.
So what is Impressionist art? How did it come about? And why was Impressionism so important? In this article, you'll find out.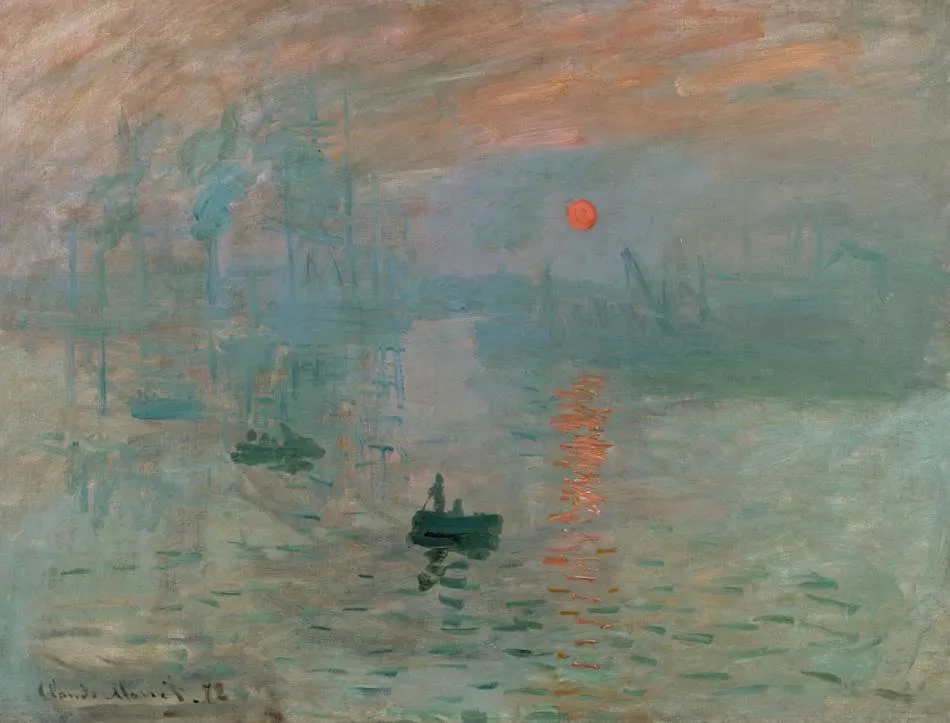 History of Impressionist Art
The term Impressionism was coined by French art critic Louis Leroy (1812-1885) when he wrote a review about the first Impressionist exhibition in 1874.
It was derived from a painting by Claude Monet (1840-1926) titled "Impression, Sunrise," which depicts a hazy of the port of Monet's hometown Le Havre.
The review wasn't meant as a sort of mockery but the name stuck. This resulted in Claude Monet being referred to as the founding father of Impressionism.
In reality, it was a group of French artists who came together in the 1860s to share their passion for art while studying. Along with Monet, this initial group also included Pierre-Auguste Renoir, Alfred Sisley, and Frédéric Bazille.
They were tired of the ideals taught at the Académie des Beaux-Arts and they gradually developed their own style which was based on Realism paintings but with a twist.
---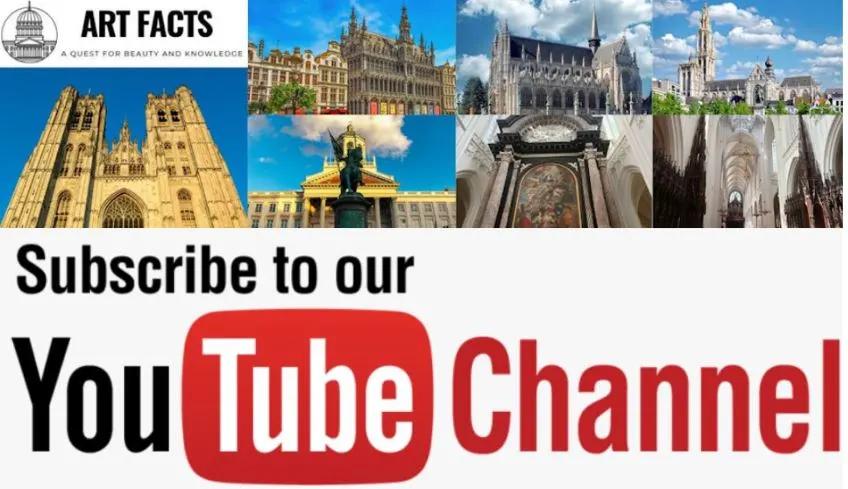 ---
Gustave Courbet (1819-1877) and Jean-François Millet (1814-1875) were the most prominent Realism artists at the time and the group admired their works
They started meeting at the Café Guerbois on Avenue de Clichy in Paris, not too far from the Montmartre district.
Here they encountered Édouard Manet (1832-1883), the artist who formed a bridge between Realism and Impressionism and who was one of the first artists to go against academic ideals.
His work "Luncheon on the Grass" (1863) was rejected by the Paris Salon in 1863 because it depicted a nude in a common setting and it ignited the group's rebellious nature.
Although they were heavily criticized in the beginning, they became so popular among younger artists that they set up their annual exhibition referred to as "The Exhibition of the Impressionists."
Public opinion gradually changed and their exhibitions started becoming a great success in the 1870s and 1880s. It was followed by Post-Impressionism in the late 1880s.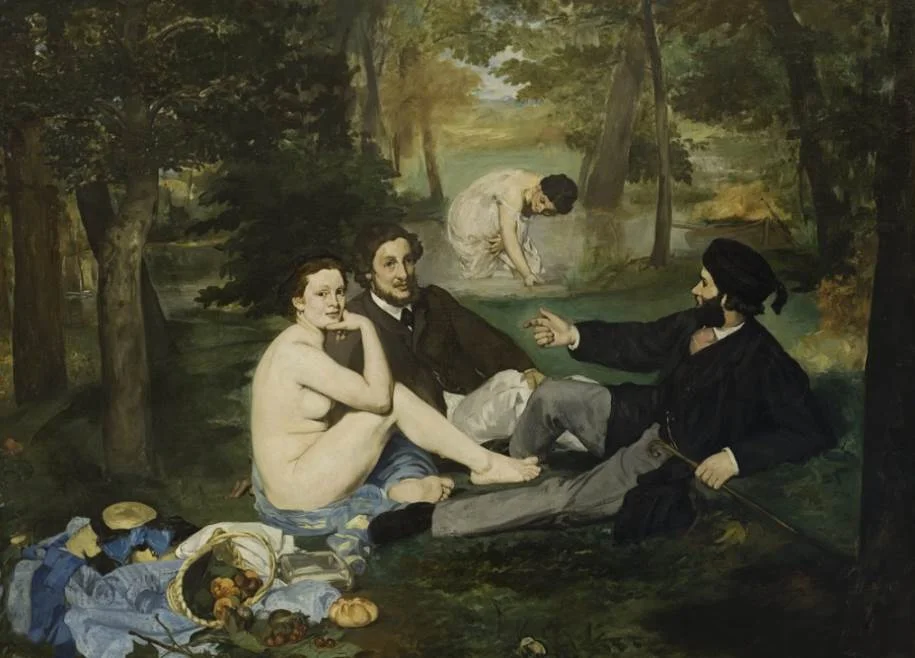 Main characteristics of Impressionist Art
Although the standard of art in France was set by the Académie des Beaux-Arts in Paris, not every 19th-century artist followed their guidelines.
One of the most notable examples was Eugène Delacroix (1798-1863), one of the greatest Romantic artists in history who produced art with clear, visible brushstrokes.
Going back even further, Baroque artists such as Peter Paul Rubens (1577-1640) and Diego Velázquez (1599-1660) also served as great inspirations for Impressionists.
What set the Impressionists apart from the pioneering artists of the past was that they integrated a wide variety of techniques into single works of art.
Below is a list of some of the most notable characteristics of Impressionist Art:
Painting in the open air – Also known as "En Plein Air," the Impressionists were the first to consistently paint outdoors.
Painting common subjects – In line with Realism artists, they didn't paint historical or mythological subjects.
The use of short, thick brushstrokes – This allowed them to depict a scene while integrating a sense of movement.
They added colors next to each other – Painting colors side by side allowed them to make the colors a lot more vivid.
High emphasis on natural light – Because they painted outdoors, they were able to capture the effect of natural light on their subject matter.
As the Impressionist movement went on, the style of painting became brighter and brighter, transforming it into light versions of Realism art.
Impressionism was a worldwide movement
They didn't find a lot of support initially but this small group of French artists still managed to inspire artists worldwide.
Many art movements and groups emerged in other parts of the world which produced art using the same painting techniques.
American Impressionists
American Impressionism was brought back to the United States by expatriate American artists who followed the Impressionist artists in Europe. Mary Cassatt (1844-1926) was one of the pivotal artists for the development of Impressionism in the country.
Australian Impressionists
Australian Impressionism emerged in Heidelberg, an eastern suburb of Melbourne. It was developed by artists such as Arthur Streeton and Walter Withers and further developed by other Australian artists such as Tom Roberts and Frederick McCubbin.
Amsterdam Impressionists
Amsterdam Impressionism was an art movement that emerged in Amsterdam in the late 19th century. It was introduced by members of the Hague School who followed the ideals of the French Impressionists. Their main subject matter was common life in and around their home city.
Impressionism in other countries
California Impressionism was another major 20th-century art movement that revolved around artists painting the natural beauty in the U.S. state. Impressionist artists emerged in just about any other part of the world, ranging from New Zealand to Canada and from Russia to Brazil (to name just a few places).
Female Impressionists
Even though women were limited because of social constraints related to artists, several female Impressionists became highly successful during their lifetime. Some of the most notable female Impressionists were Mary Cassatt, Eva Gonzalès, Marie Bracquemond, and Berthe Morisot.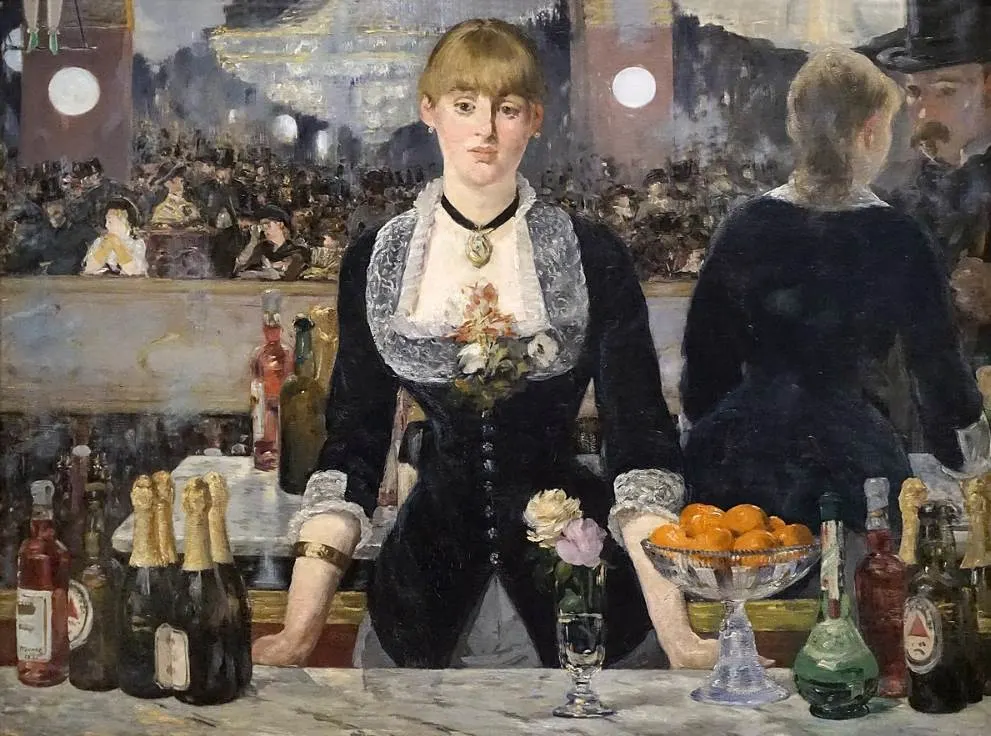 Most notable Impressionist Artworks
The Impressionists produced some of the most famous artworks in history. Their loose brushstrokes and common subject matter transformed the world of art and paved the way for the rise of modern art in the early 20th century.
Below is a list of some of the most notable examples of Impressionist art:
Want to discover more? Here are some of the most famous Impressionist paintings.