When the name of a particular art movement is associated with one of the paintings of a single artist, then you can rest assured that this movement was defined by this particular artist as well.
Claude Monet (1840-1926) was one of the leading Impressionist artists of his time and his name has become a synonym with artists who paint nature as they perceive it.
In this article, you'll discover some of the most interesting facts about Claude Monet, one of the most popular artists in history who left behind a legacy of works that can be admired just about anywhere in the world.
1. He was born in Paris but he spent his childhood in Normandy
Oscar-Claude Monet was born in 45 Rue Laffitte, a street in the 9th Arrondissement of Paris. His parents were named Claude Adolphe Monet and Louise Justine Aubrée Monet and Claude was their second son.
When Monet was 5 years old, the family moved to the port city of Le Havre in the Normandy region in the northwest of France. It's here that he spent his childhood and teenage years.
While his father was a wholesale merchant who didn't appreciate the artistic talent of his son, his mother was a singer who fully supported him.
2. He developed his drawings skills during his high school years
Because he enjoyed drawing so much he was enrolled at the secondary school of the arts in Le Havre. He spent most of his time drawing his classmates and received his first formal drawing lessons at the age of 15.
His first teacher was a French artist named Jacques-François Ochard who in turn was taught by famous Neoclassical artist Jacques-Louis David (1748–1825) in the early 19th century.
He didn't care much for the academic methods used by his first teacher and one of the most important meetings of his life happened in 1858. That year, he met fellow artist Eugène Boudin (1824-1898) who taught the young Monet to paint "en plein air," which means "outdoors."
---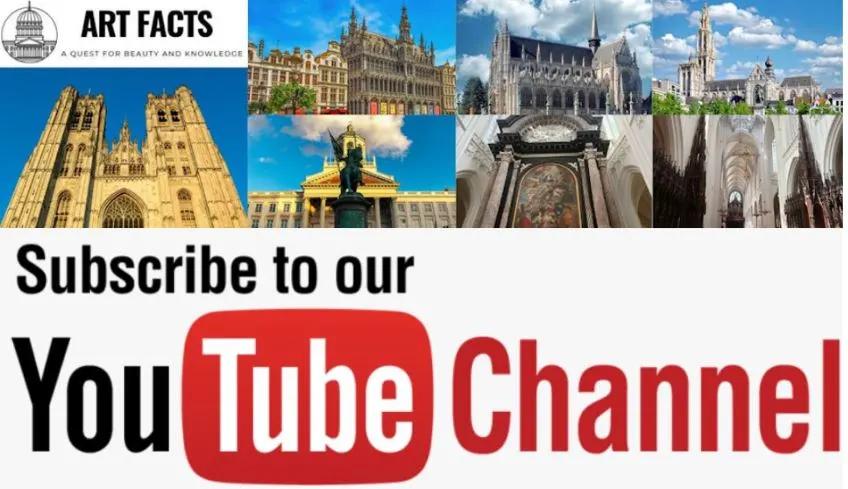 ---
Boudin was one of the first French landscape painters to paint outside of the house. Claude Monet later referred to Boudin as "his ultimate master who he owed everything to."
3. He admired famous Romantic painters during his exile in London
Monet didn't stay in Le Havre and moved back to Paris in the year 1859. He enrolled at the Académie Suisse, one of the most popular, non-academic, art schools in the city at the time.
It's here that he met a lot of his future colleagues, including Camille Pissarro (1830-1903). His studies were cut short, however, when he was called up for military service in Algeria. He served the year 1861 and 1862 in this country in North Africa under the Chasseurs d'Afrique (African Hunters).
He met Camille Monet, his first wife in 1865, and to avoid military service during the Franco-Prussian War in the early 1870s, they exiled themselves together with their young son to London.
During his staying London, he met an art dealer who introduced him to the works of John Constable and J. M. W. Turner, the most prominent Romantic artists in England of the 19th century. Especially the dramatic usage of light by William Turner was a refreshing point of view for the struggling artist at the time.
4. His defining painting was on display in 1874 at an exhibition of rejects
During the early 1870s, a group of painters who referred to themselves as the "Anonymous Society of Painters" was formed, and Claude Monet was one of the driving members behind it. Others included Renoir, Pissarro, Sisley, Paul Cézanne, Edgar Degas, and Berthe Morisot.
This group was formed out of the idea initially established by Gustave Courbet, the pioneering Realism artist who had created his "Pavilion du Realisme" after being rejected for the Exposition Universelle of 1855.
In other words, their exhibitions were for artists who didn't want to have an academic jury selection such as was the case with Paris Salon. It's therefore referred to as the "exhibition of rejects."
During the exhibition of 1874, Monet displayed multiple world-famous artworks such as "Impression, Sunrise," "Le déjeuner sur l'herbe" (The Luncheon), and "Boulevard des Capucines."
Impression, Sunrise, a work depicting a hazy view of the port in Le Havre, is credited with inspiring the name of the entire art movement known as "Impressionism."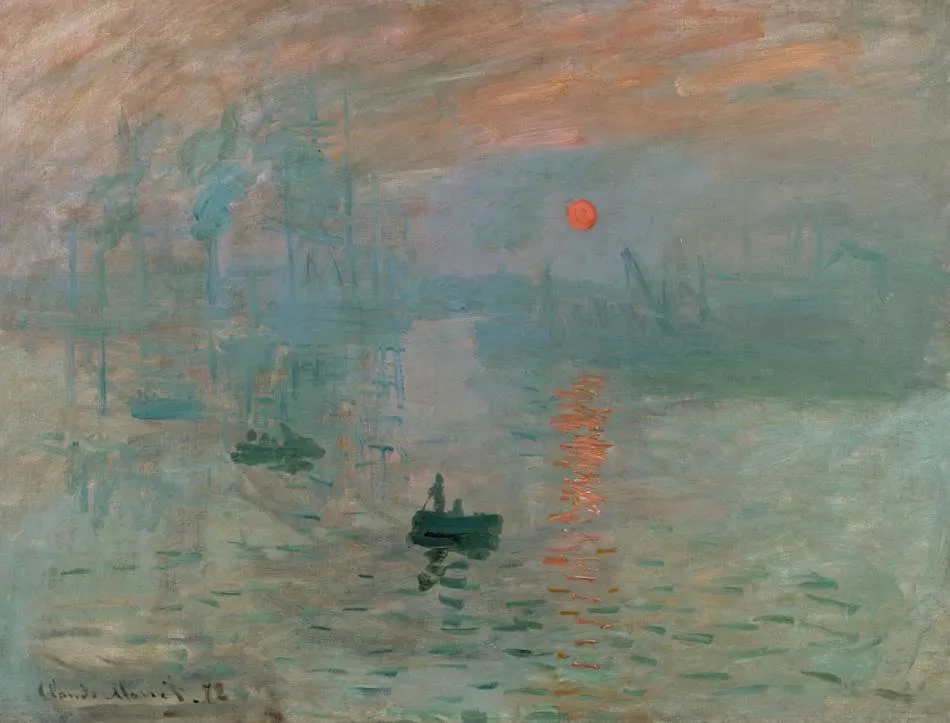 5. He spent the final decades of his life painting his landscaped garden
Claude Monet's wife, Camille Monet, was diagnosed with uterine cancer in 1878, shortly after giving birth to their second son Michel. She died the following year and it greatly affected the artist.
One day in 1883, while riding a train from Paris to his hometown of Le Havre, he discovered a small village named "Giverny." He started renting a house in this small town in the Normandy region just northwest of Paris that same year.
He became deeply involved in the landscaping of the garden of the house after he purchased the property in 1890. He would spend the final decades of his life both maintaining this idyllic landscaped garden and painting it as well.
Some of his most famous works were produced here, including the world-famous collection of Water Lilies which are now on public display in museums all around the world.
Although he struggled with cataracts during the final decade of his life, he still managed to produce multiple works. He died of lung cancer in his beloved house in Giverny in the year 1926 at the age of 86.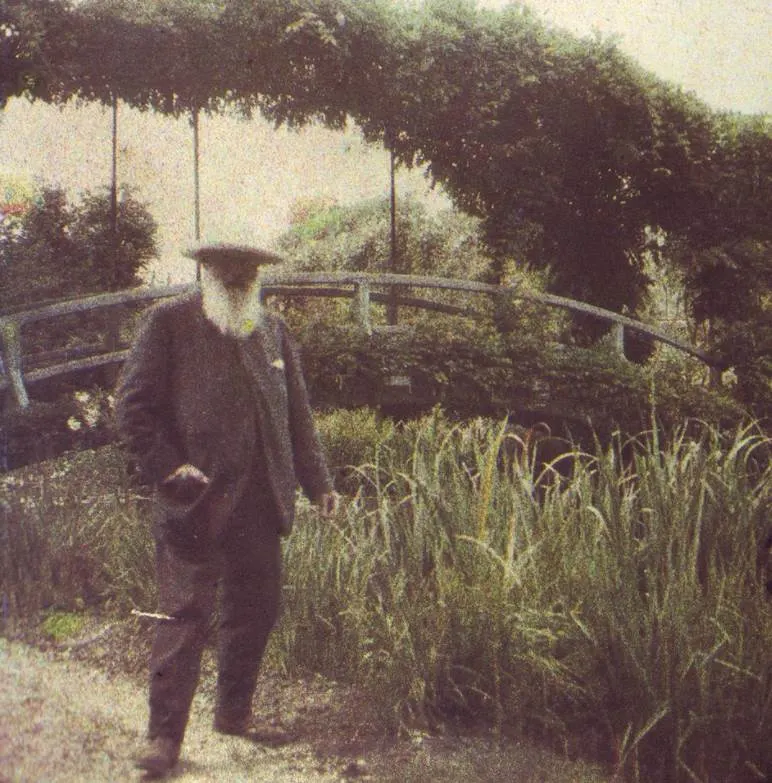 More interesting facts about Claude Monet
6. Claude Monet was one of the most prolific artists in history. He left behind an oeuvre of over 2,500 oil paintings and drawings, an incredible number.
This number is probably even higher because a large number of paintings have either been destroyed by the artist himself or have simply been lost to history.
7. Just because Claude Monet was such a prolific artist doesn't mean that his works aren't some of the most valuable paintings on display in the world. Multiple of his paintings have sold for millions of dollars.
The current record stands at $110.7 million, a price paid in 2019 for his work "Meules" (1890) or "Haystacks." This is another work part of a large collection of paintings with the same subject.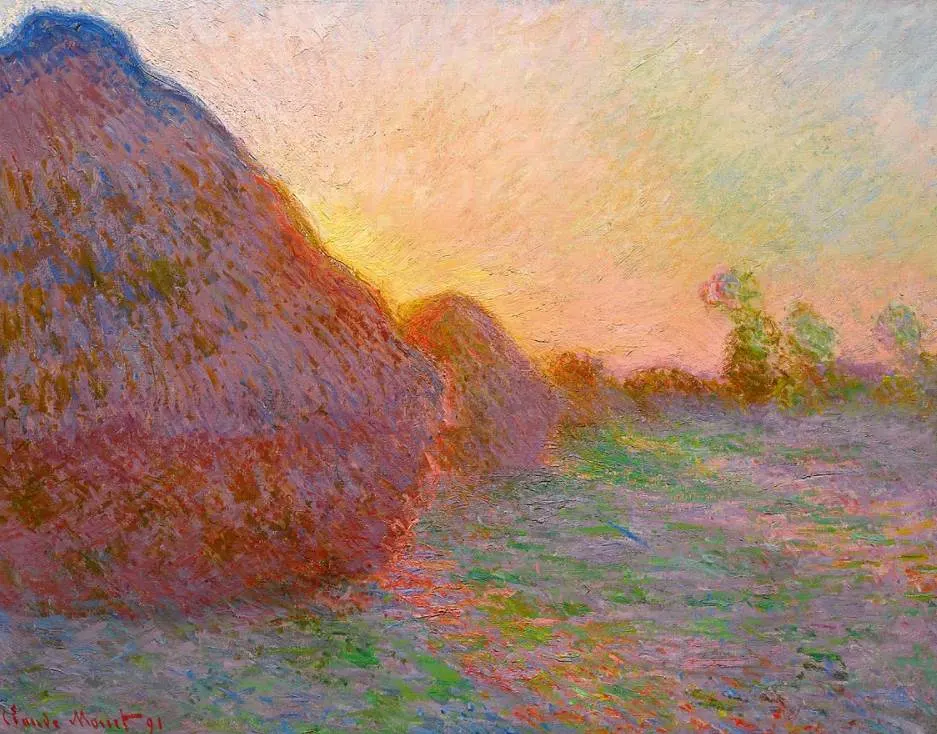 8. Just like most new emerging art movements, Impressionism was initially criticized by conservative art critics. "Impression, Sunrise," was even described as an unfinished painting when it was first put on public display in 1874.
This particular painting from which the name of the art movement was derived is now on public display at the "Musée Marmottan Monet," a relatively small museum in Paris that saw a steep rise in popularity when about 300 Monet paintings were bequeathed to it by Michel Monet in 1966, the artist's son.
9. One of the most remarkable facts about Claude Monet and the Impressionist movement, in general, is that 9 paintings in the collection of the Musée Marmottan Monet were stolen by masked gunmen in the year 1985.
The stolen paintings included some of Monet's most famous works, including "Impression, Sunrise." The unlikely villain ended up being a member of the Yakuza gang from Japan who had spent time in a French prison on drug trafficking charges.
The paintings were eventually recovered from a villa in Corsica in the year 1990 and were subsequently returned to the museum.
10. The "Fondation Claude Monet" was established in the year 1978 with the sole purpose of preserving Monet's house and garden in Giverny. The dilapidated garden was completely restored to its former glory and is now open for people to visit.
Monet lived and worked in this house for 43 years, which is exactly half of his life. During these 4 decades, he completely transformed this remarkable spot and planted thousands of flowers in the process.
Many of the features in his paintings can still be admired today, including the Japanese Bridge, the water lilies in the pond, and the weeping willow, a tree that he painted to commemorate the fallen soldiers during World War I.