Art has been produced in New Zealand for a very long time. Over 550 sites on South Island feature charcoal cave feature drawings that are between 550 and 1,000 years old.
These Māori drawings evolved into carvings, paintings, weaving, and the wonderful Tā moko. The latter is the traditional Māori tattooing that is done with a chisel.
The first Europeans to produce art in New Zealand were explorers who arrived in the country in the 17th century.
Explorers on Captain James Cook's ship Endeavour, such as Sir Joseph Banks and Sydney Parkinson were the first to depict both the Māori people and the magnificent New Zealand landscape.
The first New Zealand artists who weren't visitors lived in the country in the 19th century. These so-called "Pākehā artists" mainly focused n landscape painting.
It wasn't until the 20th century that local artists tried to create a distinctive New Zealand style of art.
Let's take a closer look at some of the most famous New Zealand artists.
1. Gottfried Lindauer
Gottfried Lindauer (1839-1926) was a New Zealand artist who was originally from Bohemia, a region in Europe that was part of the Austrian Empire at the time. Today, the City of Pilsen where he was born is located in the Czech Republic in Central Europe.
He earned his art education at the Academy of Fine Arts in Vienna before leaving his native country for New Zealand in 1874. His talent was useful to integrate into his new home because he earned plenty of commissions from Māori chiefs. This means that his most notable works were portraits of prominent Māori people.
2. Charles Frederick Goldie
---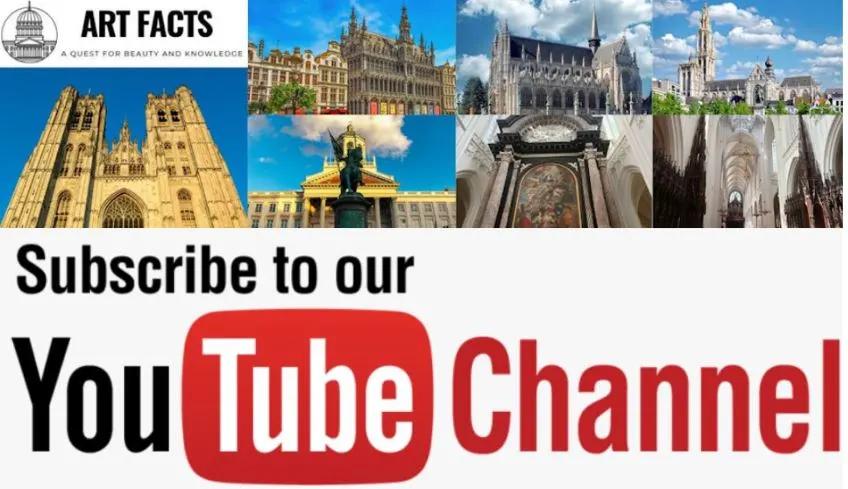 ---
Charles Frederick Goldie (1870-1947) or C.F. Goldie was born in Auckland and studied art under Louis John Steele as an adolescent. He traveled to Paris during the 1890s and established the French Academy of Art when together with Steele he came back in 1898.
He quickly opened up his studio and earned a lot of commissions from prominent tattooed Māori people. His most famous paintings depict elderly people who were considered to be some of the most important people in their communities. He was given the King George V Silver Jubilee Medal in 1935 for his contribution to New Zealand Art.
3. Rita Angus
Rita Angus (1908-1970) is considered to be one of the most influential New Zealand artists of the 20th century. She was both a prolific oil painter and watercolorist and she mainly focused on portraits and landscape paintings.
She started painting landscapes when artists in New Zealand were trying to establish a distinctive cultural identity. This makes Angus somewhat special because she didn't really care about this and continued to develop her own style.
4. Colin McCahon
Colin McCahon (1919-1987) was another leading figure in New Zealand art during a career that spanned approximately 45 years. During this time, he experimented with a wide variety of different types of art, ranging from landscape painting to abstract art.
Despite being one of the artists in the country who brought modern art to New Zealand, he remains best known for his landscapes. He also produced large paintings with a black background featuring religious texts in white. The search for spirituality was a common theme in the artist's oeuvre.
5. Ralph Hotere
Ralph Hotere (1931-2013) was a New Zealand artist of Māori descent. He's considered to be one of the most important artists the country has ever known and was therefore awarded several awards, including an honorary doctorate from the University of Otago.
He also received the Icon Award from the Arts Foundation of New Zealand and was appointed to the Order of New Zealand in 2012, the year before he passed away. His art often featured political points of view and his most notable works are a series of Black Paintings.
6. Shane Cotton
Shane William Cotton (born in 1964) is a New Zealand painter who studied at the Ilam School of Fine Arts in Christchurch and who graduated in 1988. He initially became an educator in the Māori visual arts program and kept this position until 2005.
It's only since then that he has focused full-time on his art. His paintings feature delicate subject matters, including biculturalism, colonialism, cultural identity, Māori spirituality, and if that's not enough, life and death as well. He earned the prestigious Officer of the New Zealand Order of Merit in 2012.
7. Sofia Minson
Sofia Minson (born in 1984) is another contemporary New Zealand painter who is of Māori (Ngati Porou), Swedish, English, and Irish descent. She was born in Auckland but spent many of her childhood years in Samoa, China, and Sri Lanka due to her traveling father.
Her most notable works are portraits of contemporary Māori, a series she started in 2011. She has since painted some of the most notable contemporary people in Māori culture including activists, singers, and fellow artists.
8. Lisa Reihana
Lisa Marie Reihana (born in 1964) is yet another contemporary New Zealand artist of Māori descent. She studied at the Elam School of Fine Arts at Auckland University during the 1980s and earned a Bachelor of Fine Arts.
She didn't stop there, however, because she went on to earn her Master's degree in design at the Unitec Institute of Technology in 2014. One of her major works is called "In Pursuit of Venus (Infected)" (2015) and is a romanticized view of people who live in the Pacific.