Around halfway through the 19th century, the famous Romantic artists were replaced by artists who rejected the exaggerated emotions in art. They preferred to portray things as they really were without the added drama of the Romantic art movement.
The Realism art movement emerged around the time of the 1848 Revolution in France and can be considered as a direct response to the introduction of photography. Realist artists depicted everyday subjects in their true settings as they went through the Industrial and Commercial Revolutions.
This art movement spread all across Europe after it became popular in France, and eventually all across the world. The movement continued all throughout the 19th century and basically ended at the turn of the century (1848-1900), even though multiple famous realism artists were active much longer.
So who were the most famous Realism Artists? Let's find out!
Related: Check out some of the most famous Realism paintings.
1. Gustave Courbet
Gustave Courbet (1819-1877) was a French painter who is considered to be the leading artist of the Realism movement in the 19th century. He went to great lengths to only paint what he could see and rejected the dramatic effects end emotions of the Romantic movement of previous generations.
He first became famous in the 1840s and 1850s and often made powerful statements through his art by depicting unidealized scenes. He went on to paint a wide variety of subjects including landscapes, seascapes, hunting scenes, nudes, and, still lifes. He was a socialist and ended up being exiled from France to Switzerland in the early 1870s where he lived the rest of his life.
2. Winslow Homer
Winslow Homer (1836-1910) was an American painter who became one of the most famous realism artists due to his prominent work as a landscape painter and printmaker. His specialty was paintings of marine subjects and he is considered to be one of the most prominent figures in American art in the 19th century.
He didn't start out as a painter as his scope evolved from being a commercial illustrator to a self-taught landscape painter. Apart from oil paintings, his oeuvre also consists of a unique collection of watercolor paintings, depicting scenes from the many travels he went on.
3. Thomas Eakins
---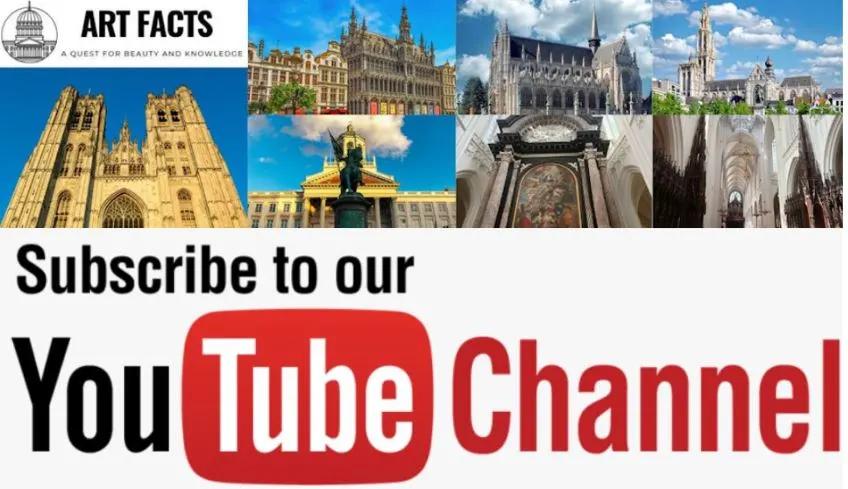 ---
Thomas Eakins (1844-1916) was another versatile American artist who was a painter, photographer, sculptor, as well as a fine arts educator. His favorite subjects were people living in his hometown of Philadelphia whom he portrayed as realistically as possible.
His amazing oeuvre also consists of hundreds of portraits, mostly of people he knew, and who provide a great look into life in the late 19th and early 20th century in Philadelphia. Remarkably, he didn't receive recognition for his work during his lifetime but he's now considered to be "one of the most profound realists in nineteenth-and early-twentieth-century American art."
4. Jean-François Millet
Jean-François Millet (1814-1875) was one of the founding fathers of the Barbizon School in France. This movement emerged during the Romantic period in the 1830s in rural France and was named after the village of Barbizon on the edge of the Forest of Fontainebleau to the southeast of Paris.
Millet is notable for his realistic depictions of peasant farmers as they worked the land. Even though his paintings of farmers are his most renowned works, later in his career he often painted pure landscapes as well using a variety of methods. He created oil paintings, pastels, Conte crayon drawings, and etchings.
5. Adolph Menzel
Adolph Menzel (1815-1905) was one of the most famous Realism artists from Germany in the 19th century. He created a rich oeuvre of drawings, etchings, and paintings. He's considered to be one of the most renowned artists of his time in Germany together with Romantic artist Caspar David Friedrich.
He was extremely popular during his lifetime in his own country and was even knighted in the year 1898, after which he changed his name to Adolph von Menzel. His most popular works were history paintings of which very few left Germany. His international recognition came mostly from his informal paintings which are scattered all around the world today.
6. Edward Hopper
Edward Hopper (1882-1967) was another one of the most famous Realism artists in the United States. He was a painter and printmaker and even though his oil paintings made him one of the most renowned artists of his time, he was equally proficient in watercolor and printmaker in etching.
His oeuvre consists of a realistic view of all aspects of life in the United States during his lifetime. He was always reluctant to discuss his art and often simply said that the "answer is on the canvas." His work is immensely popular, and just recently one of his most famous works called "Chop Suey" (1929) was sold for a record $91.9 million USD at the time!