If you plan to visit Richmond, Virginia, then there's no better place in the city to enjoy great art than the Museum District or "West of the Boulevard."
This area in the northwestern part of Richmond features two major museums that take up 6 blocks, including the Virginia Museum of Fine Arts (VMFA) and the Virginia Museum of History & Culture.
The VMFA is managed and operated by the Commonwealth of Virginia and first opened its doors in 1936. The museum's history dates back to 1919 when a local judge donated 50 paintings to the state.
The main building of the museum features a combination of Colonial and English Baroque architecture and was expanded multiple times. It also includes the Leslie Cheek Theater, a 500-seat performing arts venue.
The collection of the museum has grown to well over 22,000 artworks and the VMFA is considered to be one of the largest museums in North America in terms of floor space.
In this article, you'll discover some of the most famous paintings on display at the Virginia Museum of Fine Arts.
1. Cupid and Venus – Artemisia Gentileschi
Date created: 1625
Dimensions: 96.52 × 143.83 centimeters (38 x 56.63 inches)
Cupid and Venus is the title of one of the most famous Venus paintings ever produced, mainly because of the remarkable position of the Roman goddess. It was painted by a Baroque artist named Artemisia Gentileschi (1593-1656), a female Italian painter who was highly influenced by the paintings of Caravaggio.
The extreme use of chiaroscuro is evident in this remarkable work of art. It highlights the semi-naked body of Venus who wears nothing more than transparent linen around her tighs. The blue sheets on which Venus is lying mean that it was probably commissioned by a rich patron because lapis lazuli was a very expensive pigment.
2. Achilles on Skyros – Nicolas Poussin
Date created: 1656
Dimensions: 100.3 x 133.3 centimeters (39.6 x 52.5 inches)
Achilles on Skyros is a painting by Poussin that depicts the ancient Greek fighter Achilles in women's clothes. When his mother had a vision that he would die if he fought in the Trojan War, she set up a situation to prevent this by sending him to the island of Skyros to live with the daughters of King Lycomedes.
---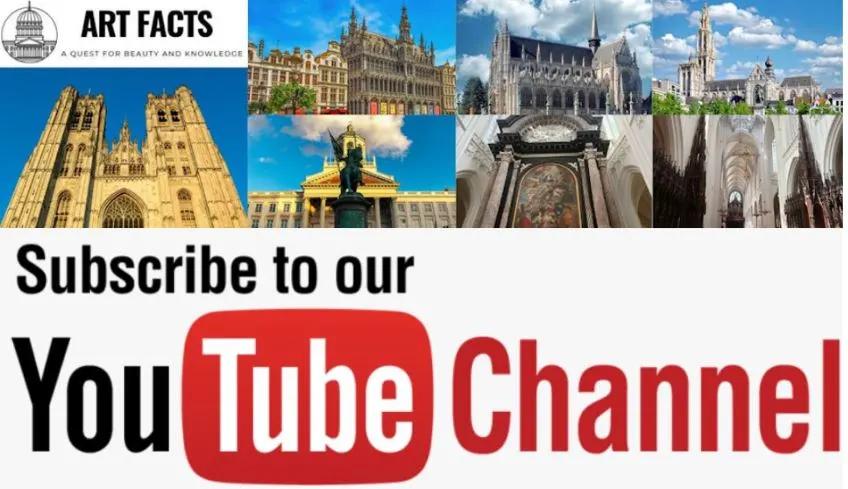 ---
Although Nicolas Poussin (1594-1665) was a French artist, he lived in worked most of his adult life in Rome. here he became the leading artist of the Baroque era who was inspired by classical subjects. This is one of many famous paintings in his oeuvre that depicts that was derived from ancient poems.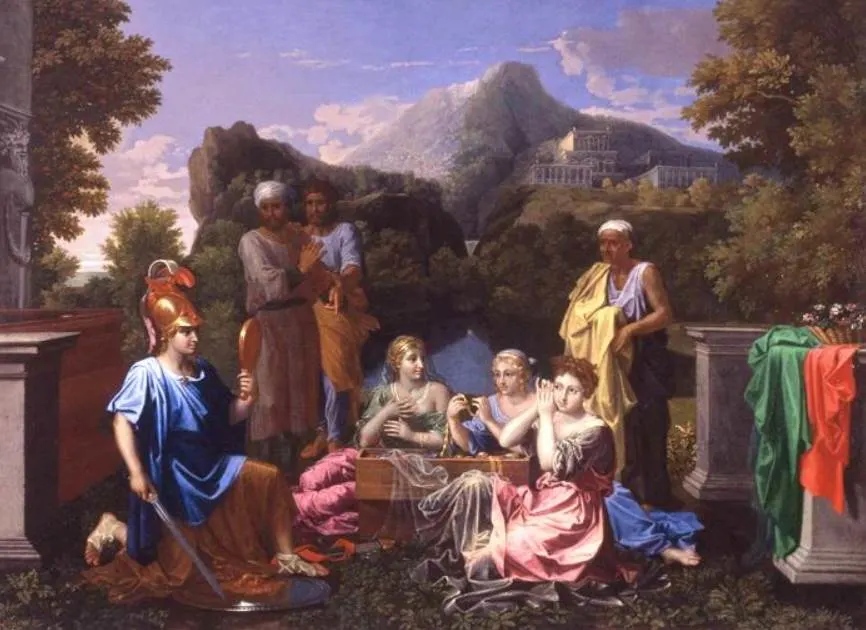 3. Cornelia, Mother of the Gracchi – Angelica Kauffman
Date created: 1785
Dimensions: 101.6 × 127 centimeters (40 x 50 inches)
Cornelia, Mother of the Gracchi, Pointing to Her Children as Her Treasures is the full title of a painting by Kauffman, the Swiss-born artist who became one of the leading Neoclassical artists of her time. She traveled extensively and even became one of the founding members of the Royal Academy in London.
Just like Poussin, Angelica Kauffman (1741-1807) painted numerous large oil paintings that depict stories derived from classical antiquity. This work depicts the family portrait of a Roman woman named Cornelia who was the mother of Tiberius and Gaius Gracchus. They both became political leaders in the Roman Republic in the 2nd century B.C.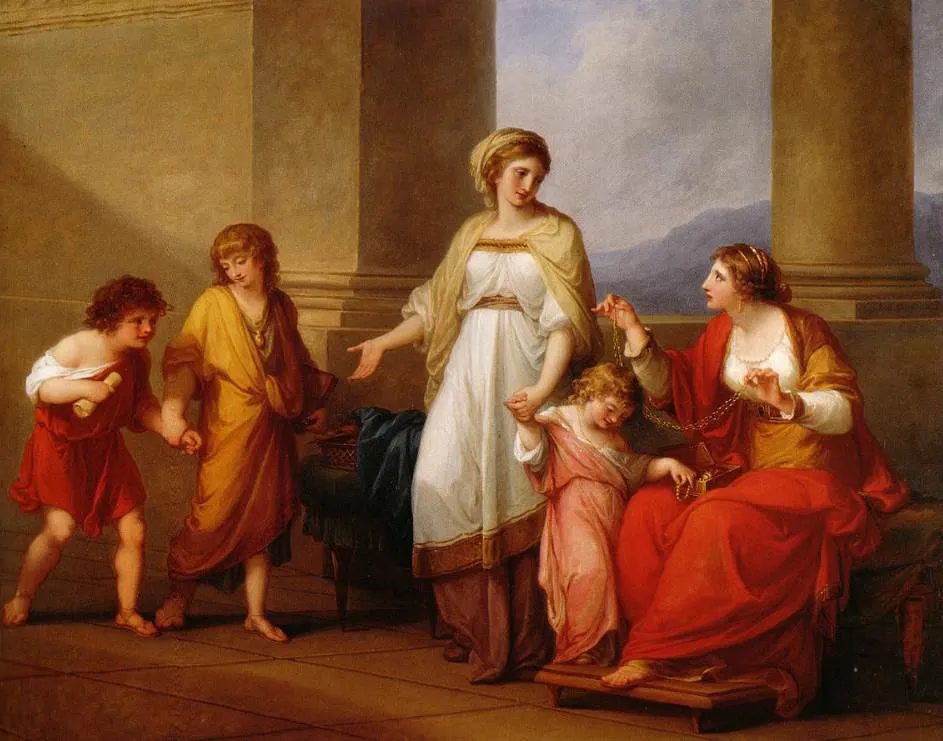 4. Portrait of the Comte de Vaudreuil – Élisabeth Vigée Le Brun
Date created: 1784
Dimensions: 132 x 100 centimeters (52 x 39.3 inches)
Portrait of the Comte de Vaudreuil is a painting by French artist Vigée Le Brun (1755-1842), a child prodigy who became a successful painter during her teenage years. She was invited to the French court in the early 1780s and was commissioned to paint over 30 portraits of French Queen Marie Antoinette.
This painting was completed around the same time that Vigée Le Brun worked for the French Queen during the final years of the Ancien Régime. This portrait stresses why her work was so admired as it depicts the French aristocrat magnificently. Ironically, this rich plantation owner lived so lavishly that he was partially blamed for the French Revolution.
5. Washington as Farmer at Mount Vernon – Junius Brutus Stearns
Date created: 1851
Dimensions: 95.25 × 137.16 centimeters (37.5 × 54 inches)
Washington as Farmer at Mount Vernon is a painting by American artist Junius Brutus Stearns (1810-1885). It was completed shortly after the 50th anniversary of Washington's death and this sparked renewed interest in the life of the first American President. Many artworks about his life were produced around this time.
This painting depicts a scene in which we can see Washington inspecting his plantation in Virginia during his retirement. This is one of several relatively large oil paintings by Brutus Junus in a series that commemorates this important figure in American history.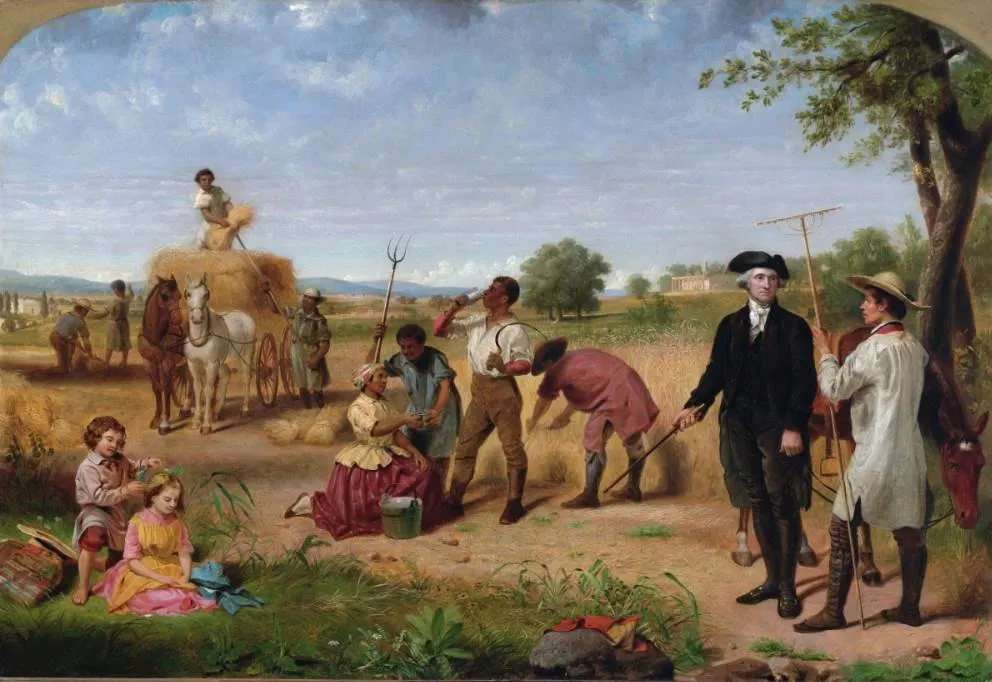 6. A Ride for Liberty – The Fugitive Slaves – Jonathan Eastman Johnson
Date created: 1862
Dimensions: 55.8 x 66.4 centimeters (21.9 x 26.1 inches)
A Ride for Liberty – The Fugitive Slaves is a painting by Jonathan Eastman Johnson (1824-1906), an American artist who was one of the co-founders of the Metropolitan Museum of Art in New York City. He is most famously known for his genre paintings that were inspired by real-life events.
This fascinating work of art is one of his most famous works as it depicts an African American family who is fleeing slavery during the American Civil War (1861-1865). Eastman Johnson reportedly witnessed this event in the early morning hours of March 2, 1862, near Manassas, Virginia. The painting at the Virginia Museum of Fine Arts is one of three different versions painted by the artist.
7. Daisies, Arles – Vincent van Gogh
Date created: May 1888
Dimensions: 33 x 41.9 centimeters (12.9 x 16.4 inches)
Daisies, Arles is the title of a painting by van Gogh, the famous Dutch artist who lived in Arles at the time. He recently moved to the quiet town in the Provence region of southern France from the crowded city of Paris. Vincent van Gogh (1853-1890)initially found this an enjoyable place to live and it was one of his most productive periods as well.
The Post-Impressionist artist had the goal of establishing an art colony here and he invited his colleague Paul Gauguin here in late 1888. This didn't work out too well and he ended up experiencing a mental breakdown. This still life depicting daisies is one of the many paintings he produced in anticipation of the arrival of Gauguin.
8. On the Beach, Boulogne-sur-Mer – Édouard Manet
Date created: 1868
Dimensions: 32.39 × 66.04 centimeters (12.75 x 26 inches)
On the Beach, Boulogne-sur-Mer is the title of a painting by Édouard Manet (1832-1883). As the title suggests, it depicts the beach of this coastal town in northern France. It was the only painting of this beach that he produced during his career and he used an unusually elongated canvas to do so.
Manet was a pivotal figure in the world of art because he refused to adjust his revolutionary painting technique after receiving heaps of criticism at the Paris Salon. He also refused to exhibit his paintings with the Impressionist artists who were influenced by his painterly technique. This painting exemplifies the fusion of Impressionist art and Realism art.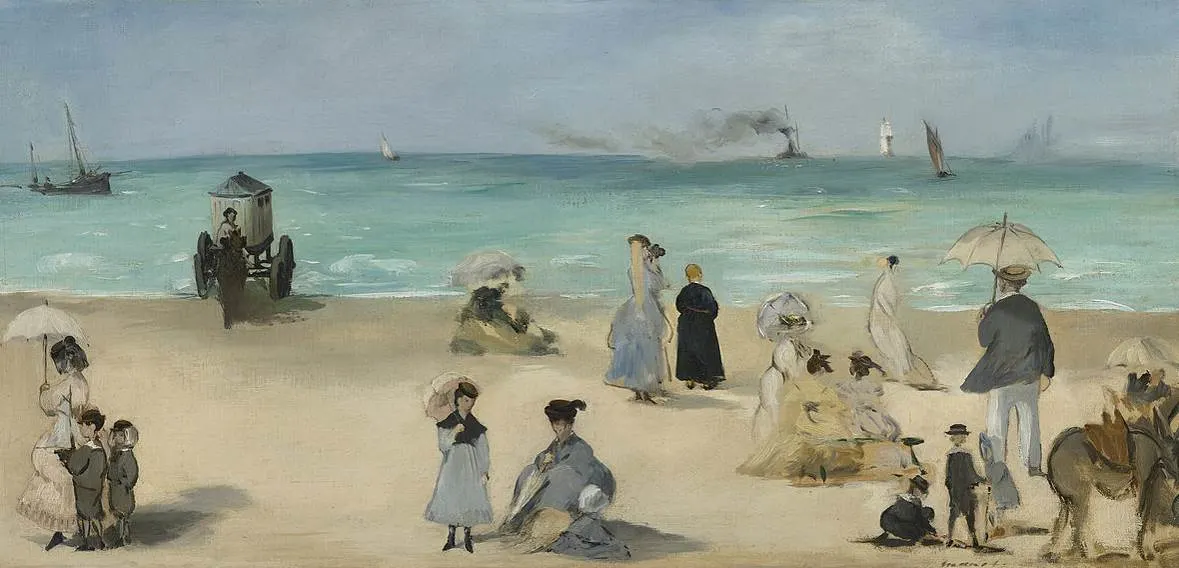 9. A Man Docking His Skiff – Gustave Caillebotte
Date created: 1878
Dimensions: 73 x 91 centimeters (28.7 x 35.8 inches)
A Man Docking His Skiff is a painting by Gustave Caillebotte (1848-1894), another intriguing figure in the 19th-century world of art. Not only did he give up his career as a lawyer to devote himself to becoming a painter, but he also produced artworks that were far more realistic than the Impressionists which he openly admired.
Most of his works were rejected for the Paris Salon and he exhibited his works with his friends, the Impressionists, in the late 1870s and early 1880s. This painting depicts a man who is pulling a boat toward himself on the River Yerres where his family owned a country house. The low perspective displayed in this work is typical of Caillebotte's paintings.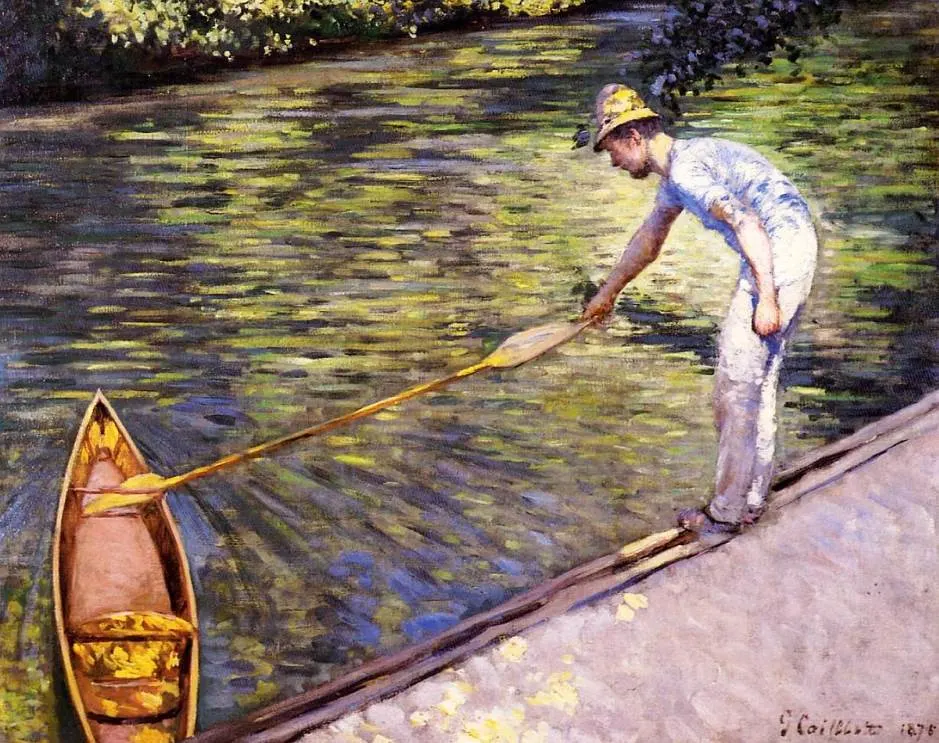 10. The Sketchers – John Singer Sargent
Date created: 1914
Dimensions: 55.9 x 71.1 centimeters (22 x 27.9 inches)
The Sketchers is a painting by John Singer Sargent (1856-1925), an American artist who traveled around the world and who embraced the Impressionist style of painting. This painting is one of the numerous works that he produced depicting some of his friends on a lovely Summer afternoon.
This painting shows artists Wilfrid de Glehn and Mary Foote who are working in an olive grove in the magnificent Italian landscape of San Vigilio near Lake Garda in northern Italy. It's fair to conclude that Singer Sargent wonderfully captured this scene with the fluid brushstrokes that define his oeuvre.