The first daughter of a renowned Mannerist artist from Rome noticed the talent of his little girl and he trained her to become a famous artist herself.
Artemisia Gentileschi (1593-1656) was the daughter of Orazio Gentileschi and the prime example of a child prodigy.
She was painting professional artworks for patrons at the age of 15 which means she already stepped into her father's footsteps as a teenager.
She was initially heavily influenced by the paintings of Caravaggio (just like her father) and is best known for her realistic depictions of the female body.
She painted both mythological and religious paintings and incorporated a great sense of naturalism into her art throughout her career.
In this article, you'll discover some of the most famous paintings of Artemisia Gentileschi, one of the greatest Baroque artists in history.
1. Susanna and the Elders
Date created: 1610
Dimensions: 170 x 119 centimeters (66.9 x 46.8 inches)
Location: Schloss Weißenstein, Pommersfelden, Germany
Susanna and the Elders is the title of the first in a series of paintings by Artemisia Gentileschi depicting this popular Biblical story from the Book of Daniel. What's remarkable about this work is that it's also the first surviving work of art by her hand, completed when she was just 17 years old.
The story of Susanna who is approached by two elderly men asking for sexual favors was a popular one since the Renaissance. She refuses their advances and this results in her accusation of adultery, a crime punishable by death at the time. She's eventually acquitted when the stories of both men don't add up.
2. Judith and Her Maidservant
Date created: 1625
Dimensions: 184 x 141.6 centimeters (72.44 x 55.75 inches)
Location: Detroit Institute of Art, Detroit, United States
Judith and Her Maidservant is a painting that clearly shows the influence of Caravaggio on the art of Gentileschi. The influential Italian painter incorporated a strong contrast between light and shows into his art, known as either chiaroscuro or "Tenebrism."
---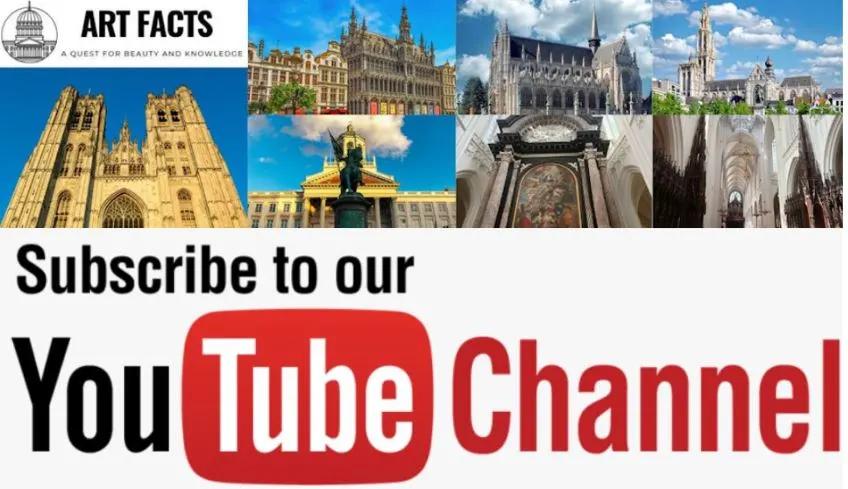 ---
This technique allowed the artist to highlight certain elements in the work, something that becomes very clear in this painting. This work was derived from another Biblical story and depicts the moment after Judith killed general Holofernes. The maid can be seen wrapping his severed head into a bag.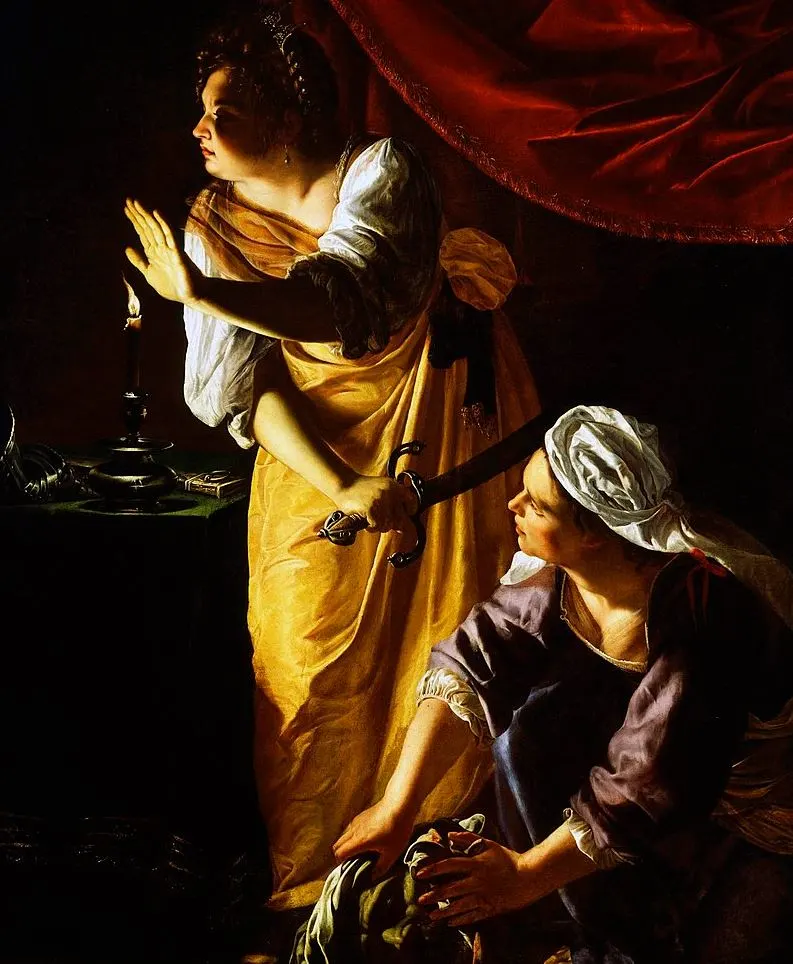 3. Judith Slaying Holofernes
Date created: 1612-1613
Dimensions: 158.8 × 125.5 centimeters (78.33 × 64.13 inches)
Location: Museo di Capodimonte, Naples, Italy
Judith Slaying Holofernes is another early work by Gentileschi and depicts the moment that Judith kills general Holofernes. This story was mentioned in the Old Testament and was very popular in the early 17th century, mainly because of Caravaggio's masterpiece titled "Judith Beheading Holofernes."
The Israelite heroine decapitates the Assyrian general and this extremely graphic work of art is considered to be one of Gentileschi's most iconic paintings. She painted another work on the same subject in the early 1620s and this painting is on display at the Uffizi Gallery in Florence.
4. Self-Portrait as the Allegory of Painting
Date created: 1638-1639
Dimensions: 98.6 × 75.2 centimeters (38.8 × 29.6 inches)
Location: Royal Collection, London, United Kingdom
Self-Portrait as the Allegory of Painting is one of several self-portraits that Artemisia Gentileschi completed during her long career. It was completed in the late 1630s and became part of the collection of King Charles I (1600-1649) of England shortly after.
This notion makes it likely that she completed this painting during her stay in England between 1638 and 1639. What's remarkable about this painting is that it's considered to be a work that highlights the artist's feminist views, especially considering the fact there weren't too many female painters out there at the time.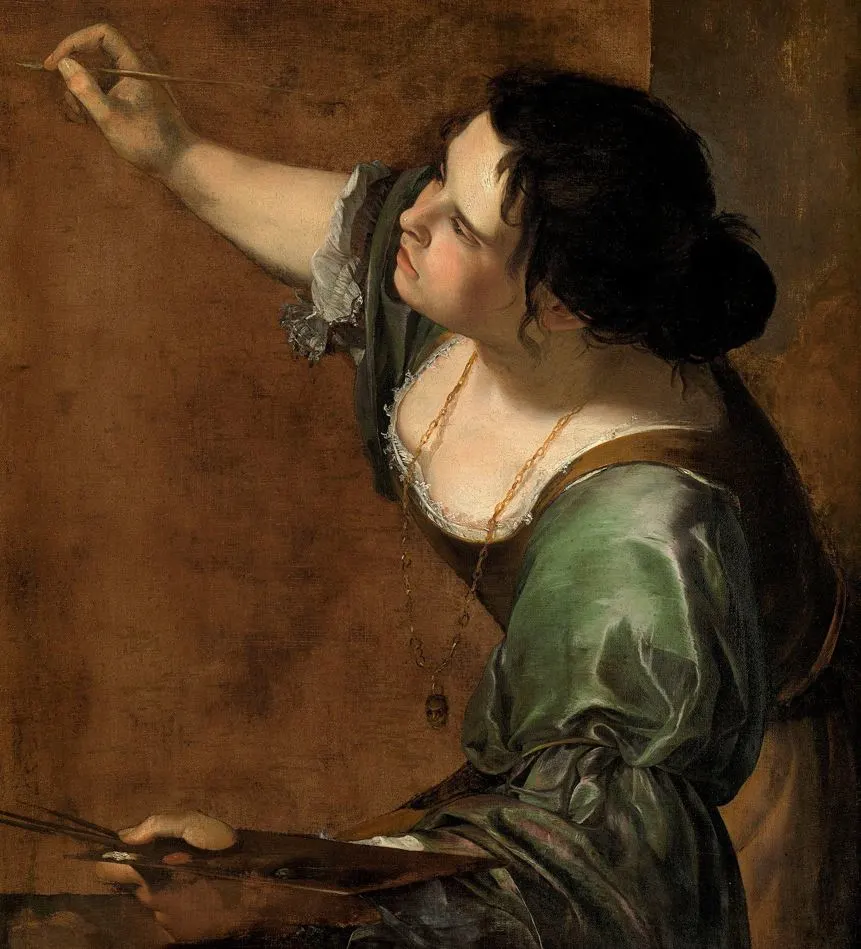 5. Danaë
Date created: 1612
Dimensions: 41.3 × 52.7 centimeters (16.3 x 20.7 inches)
Location: Saint Louis Art Museum, Saint Louis, United States
Danaë is the title of a painting by Gentileschi that was derived from a story mentioned in Ovid's popular work Metamorphoses. Danaë was the daughter of King Acrisius of Argos who was told a prophecy in which he was to be killed by his own grandson.
Because of this, he locked his daughter into a room to avoid her becoming pregnant. Zeus, however, managed to enter the room as a golden shower, seduced Danaë, and a son was born 9 months later called Perseus. Just like the prophecy told, he ended up killing how grandfather as an adult.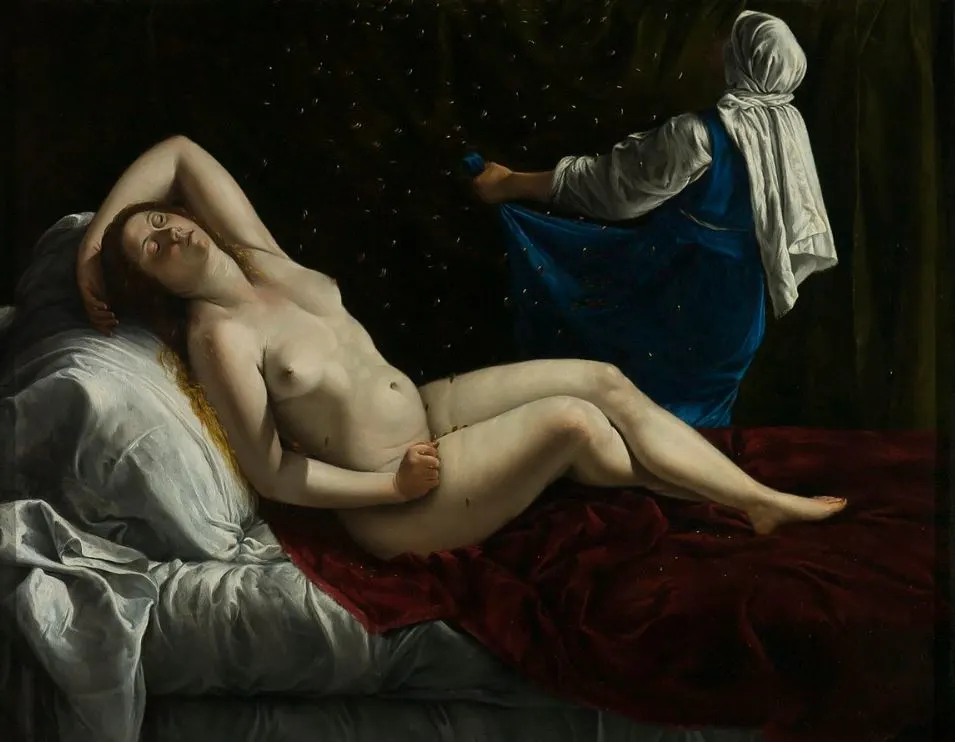 6. Esther Before Ahasuerus
Date created: 1628-1635
Dimensions: 208.3 × 273.7 centimeters (82 x 107.8 inches)
Location: MET Museum, New York City, United States
Esther Before Ahasuerus is the title of a large painting by Artemisia Gerntileschi that depicts another Biblical heroine named Esther. We can see the moment when the Jewish wife of king Ahasuerus appears before him in an attempt for him to spare his people.
The king ordered the execution of all Jewish people who were living within the borders of the Persian Empire and Esther tried to change his mind. She ends up fainting in front of the king which is the moment we can see in this work. Her action eventually worked as he softened his initial decision.
7. Venus and Cupid
Date created: 1625
Dimensions: 96.52 × 143.83 centimeters (38 x 56.63 inches)
Location: Virginia Museum of Fine Arts, Richmond, United States
Venus and Cupid is the title of another magnificent painting by Artemisia Gentileschi that highlights both specialties she possessed. These included her use of chiaroscuro and the depiction of the nude female body, something that really shines through in this remarkable Venus painting.
The sleeping Venus reclines on a blue couch with nothing more than a sheet wrapped around the lower part of her legs. Her son Cupid fans her with a fan made from peacock feathers. Little is known about the origins of this painting except for the fact that the expensive lapis lazuli (blue) pigment means the patron was probably very wealthy.
8. Tarquin and Lucretia
Date created: 1645-1650
Dimensions: 261 × 226 centimeters (103 × 89 inches)
Location: Neues Palais, Potsdam, Germany
Tarquin and Lucretia is the title one of three paintings by Gentileschi that depict Lucretia, an ancient Roman heroine who presumably lived around the time that the Roman Republic was born. The story involves her rape by a Roman nobleman named Sextus Tarquinius, a relative of her husband Collatinus.
She didn't resist the horrible ordeal but reported it to her husband before taking her own life with a knife. The tragic end of this virtuous woman sparked outrage and the demise of the monarchy, something that led to the establishment of the Roman Republic.
9. Lot and His Daughters
Date created: 1636-1638
Dimensions: 230.5 × 182.9 centimeters (90.7 × 72 inches)
Location: Toledo Museum of Art, Toledo, United States
Lot and His Daughters is a painting that depicts a story from the book of Genesis. Lot had just fled the destroyed city of Sodom which can still be seen burning in the background. Sodom and Gomorrah were the two cities that were destroyed by God as a punishment for their extravagant behavior.
If you think this wasn't enough, you can also see Lot's wife in the left background. She was transformed into a pillar of salt because she didn't obey instructions not to look around. The father and his daughters eventually hid in a cave where they gave their father alcohol in order to seduce him. After all, the family lineage had to be preserved at all costs (for some reason).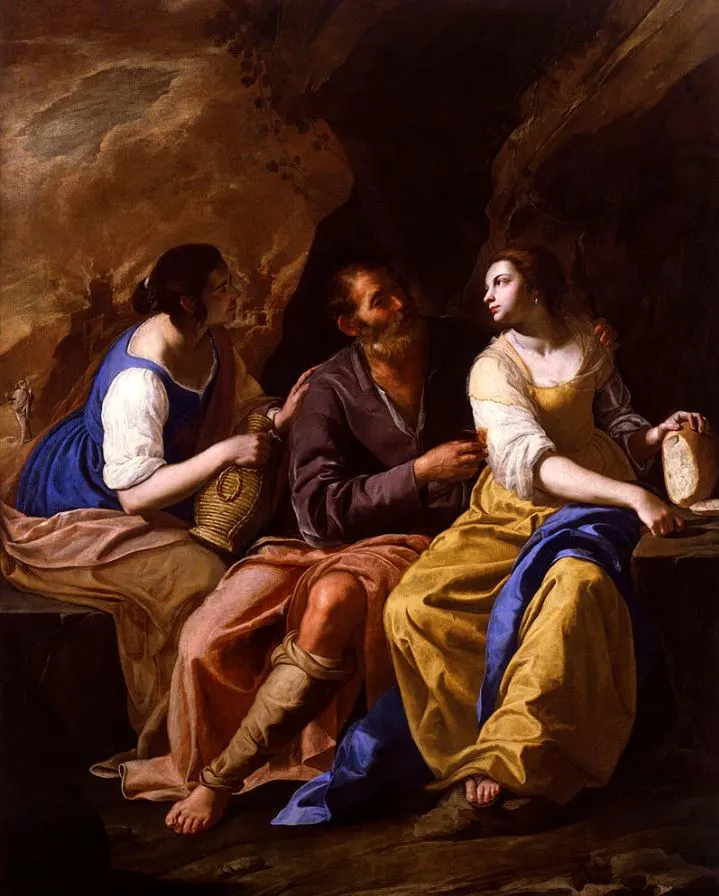 10. Self-Portrait as Saint Catherine of Alexandria
Date created: 1616
Dimensions: 71.4 × 69 centimeters (28.1 x 27 inches)
Location: National Gallery, London, United Kingdom
Self-Portrait as Saint Catherine of Alexandria is the title of one of several self-portraits by Artemisia Gentileschi in which she portrays herself as a saint. Catherine of Alexandria was a princess from Egypt who became a Christian at age 14 and who died some years later during the Christian persecution of the early 4th century.
She painted another version just a few years later, a painting that now resides at the Uffizi Gallery in Florence. She painted herself as this particular saint because she was the victim of rape herself in 1612, a horrible event that defined the rest of her career. The National Gallery of London bought this painting in 2018 for £3.6 million in an attempt to "boost women's art."