The life story of one of the most famous Neoclassical artists in history is extremely interesting. Maria Anna Angelika Kauffmann (1741-1807) traveled extensively and was successful wherever she went.
Her immense artistic talent and polyglot abilities certainly helped, although it's clear that she possessed a natural charm as well.
Let's take a closer look at some of the most interesting facts about Angelica Kauffman so you can learn all about this intriguing Swiss-born artist who produced amazing paintings.
1. She was born in Switzerland but spent most of her childhood in modern-day Italy
Maria Anna Angelika Kauffmann was born on October 30, 1741, in the town of Chur in the Canton of the Grisons in Switzerland.
She didn't live here for a long time because her family quickly moved to the small town of Morbegno in 1742 before settling in Como in 1752. This part of modern-day Italy was still under Austrian rule at the time.
Not much is known about her mother who died in 1754 and she moved once more with her father shortly after, spending extensive periods in Milan.
The one place she called home was the small town of Schwarzenberg in Austria, the hometown of her father.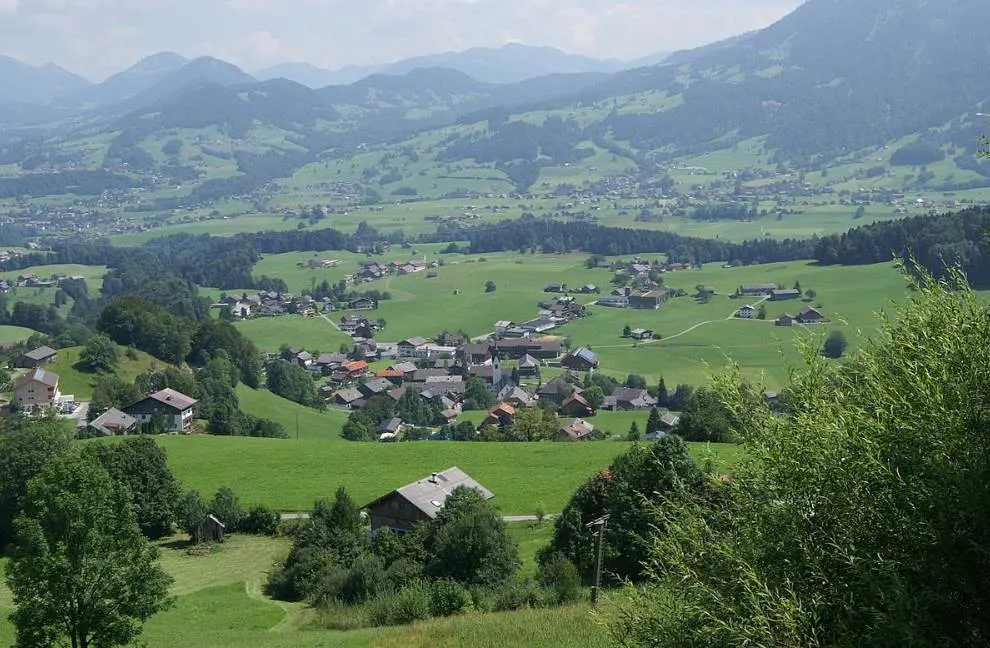 2. Angelica was a child prodigy who was trained by her father
Angelica Kauffman inherited the artistic talent she had from her father, a relatively poor man who traveled frequently to work as a painter and muralist.
She showed great talent as a child and was initially trained by her father, Joseph Johann Kauffmann (1707-1782). They moved frequently between Switzerland, Italy, and Austria, and she started assisting him at a young age.
Her mother, Cleophea Lutz, was important in sharpening her skills to learn new languages. Angelica spoke German, Italian, French, and English, allowing her to communicate with just about everybody she met.
3. She discovered Neoclassical art while studying in Florence
She spent more and more time in Italy after her mother passed away in 1757. Her talent and charm never went unnoticed and she started studying at the Accademia di Belle Arti di Firenze in 1762.
During her time in Florence, the birthplace of the Renaissance, she discovered Neoclassical art and became increasingly intrigued by it. History paintings and works featuring mythological subjects would eventually become her specialty.
Her interest in classical art was only going to lead her to one place so she decided to move to Rome in January 1763. Here she met the founding father of Neoclassicism, Johann Joachim Winckelmann (1717-1768) and she even painted a portrait of the German art historian.
4. She became a founding member of a prestigious art academy in London
Her trip to Rome was arguably one of the most important events of her life. Hse didn't just meet Winckelmann and was able to study classical art, she was also introduced to the British community in the city.
She sharpened her English skills and let some very important people, including a woman named Lady Wentworth, the wife of the British ambassador.
While visiting Venice, she managed to convince Kauffman to travel to London. This was probably not that hard to do because she was used to traveling extensively and already sent paintings to a public exhibition in London in 1763.
Her submitted paintings were first exhibited in London in 1765 at an exhibition of the Free Society of Artists and she settled in the city shortly after.
Lady Wentworth was pivotal in introducing her to high society in London, and she became close friends with renowned English artist and famous portrait painter Sir Joshua Reynolds (1723-1792).
Along with Mary Moser (1744-1819), she became one of only two female artists who were founding members of the Royal Academy in London.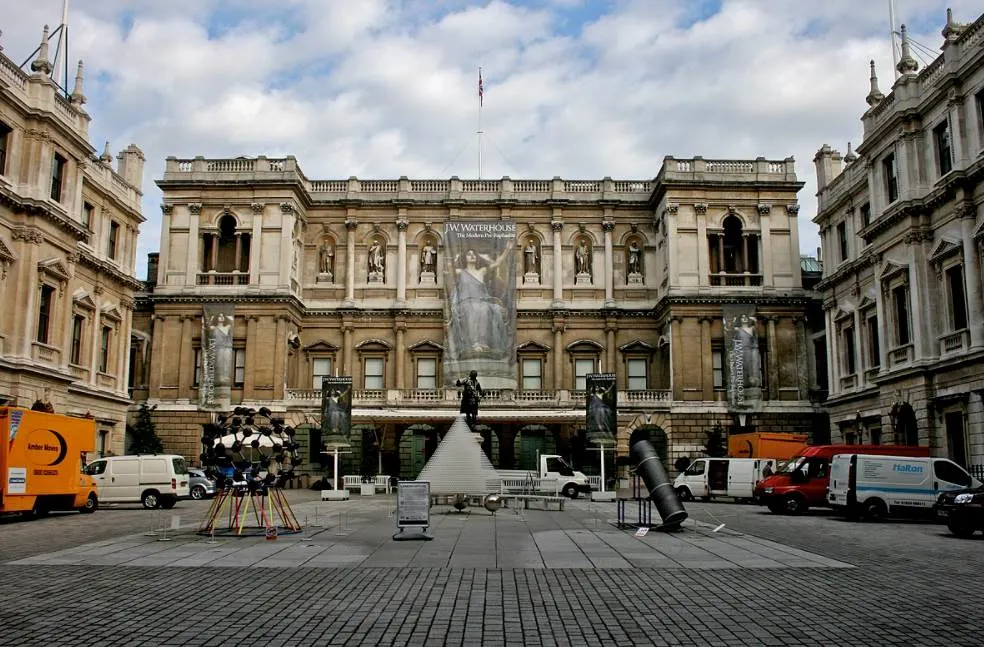 5. She retired in Rome and was held in extremely high regard
As one of the most famous Necoalssical artists in history, many of her works depict historical or mythological scenes. She was, however, also a renowned portraitist and landscape painter.
She married an Italian artist from Venice named Antonio Zucchi (1726-1795) in 1781. She had met him in London and the couple moved to Rome shortly after the marriage.
She continued to paint during the final decades of her life and often submitted works to the Royal Academy in London. Just like everywhere else that she went, she also made a name for herself while living in Rome.
One of the most interesting facts about Angelica Kauffman is that another renowned Neoclassical artist, Antonio Canova (1757-1822), directed her funeral parade after she passed away in 1807. Canova was one of the most renowned artists at the time, producing amazing sculptures for patrons at the highest levels in Europe.
Her funeral was inspired by the grandiose burial of Raphael (1481-1519), and she was entombed in the Sant'Andrea delle Fratte church in Rome, together with her husband.
More interesting facts about Angelica Kauffman
6. Angelica traveled a lot during her early years, accompanying her father as he was hired for painting jobs. She moved to the town of Schwarzenberg in Vorarlberg, the westernmost state of Austria, in 1757, when Joseph Johann Kauffmann was hired by the local bishop.
7. Her father played a major role in the development of her artistic skills. She assisted him with jobs such as repainting the local church house of Schwarzenberg that was damaged during a fire. By the age of 12 she already earned commissions herself, painting portraits of local clergymen and noblemen.
8. Despite living in Rome for several periods in the early 1760s, she also traveled to other Italian cities before moving to London, including Naples. She learned from Old Masters in Naples and visited Bologna and Venice as well. In Venice, she discovered the works of the Venetian masters Titian, Tintoretto, and Veronese.
9. Johann Joachim Winckelmann once wrote about Angelica Kauffman "She may be referred to as beautiful." He also added that "in singing, she may vie with our best virtuoso."
In her later years, she painted a work that emphasizes the difficulty she had in choosing between a singing career and that of a painter. This work is called "Self-Portrait Hesitating Between Painting and Music" (1794).
10. Angelica Kauffman lived for extended periods in Schwarzenberg, a rural town in the Bregenz Forest in the utmost western part of Austria. Her father called this place home and both father and daughter worked for the local bishop.
Many of her letters indicate that Angelica also had a great connection to this small town. That's why the Angelika Kauffmann Museum (site in German) was established here in 2007 dedicated to the artist's work and life.
The museum is housed in the so-called "Kleberhaus," a traditional structure that has a history dating back to the year 1556. The museum often hosts exhibitions with famous paintings by the artist on display.