The national art gallery of Scotland was originally referred to as the National Galleries of Scotland and is currently called the Scottish National Gallery. It's located on an elevated area known as "The Mound" in the historical heart of Scotland's capital, Edinburgh.
The collection is housed in a Neoclassical building that was designed by one of Scotland's leading architects of the 19th century, William Henry Playfair (1790-1857).
The building's architect didn't live to see the opening of the museum, though, as it first opened its doors in 1859, two years after the man passed away. It has been the leading museum of fine art ever since and its collection includes artworks from the Renaissance to the 20th century.
In this article, we'll take a closer look at some of the most famous paintings at the Scottish National Gallery, amazing artworks that you simply have to see when you visit the museum.
1. Diana and Actaeon – Titian
Date Created: 1556–1559
Dimensions: 185 × 202 centimeters (73 × 80 inches)
Diana and Actaeon was painted by Renaissance artist of the 16th century Tiziano Vecelli (1488-1576) and is considered to be one of Titian's finest works. It depicts the moment that Actaeon walks into a bathing session by goddess Diana and her nymphs who appear to be shocked.
This work is one of the so-called "poesie" of Titian which he created for King Philip II of Spain. It's one of the works that was acquired by both the National Gallery in London and the museum in Scotland for the huge sum of £50 million. The other acquired painting was "Diana and Callisto" for £45 million a few years later. Both works are on display on a rotating basis in both museums.
2. Old Woman Frying Eggs – Diego Velázquez
Date Created: 1618
Dimensions: 100.5 × 119.5 centimeters (39.6 × 47.0 inches
Old Woman Frying Eggs is one of the greatest works of Spanish artists of the Baroque period named Diego Velázquez (1599-1660). It was painted during his early period in his hometown Seville in southern Spain, shortly before he would become the court painter of King Philip IV of Spain in Madrid.
The intense realism and magnificent use of light make this one of the most intriguing paintings at the Scottish National Gallery. It depicts a common scene and presumably features family members of the artist as both figures appear in other works by Velázquez as well.
3. Lady Agnew of Lochnaw – John Singer Sargent
Date Created: 1892
Dimensions: 127 × 101 centimeters (50 × 40 inches)
Lady Agnew of Lochnaw is a painting created in the late 19th century by American portrait painter John Singer Sargent (1856-1925). It depicts a woman named Gertrude Vernon who married Andrew Agnew, 9th Baronet in 1889.
---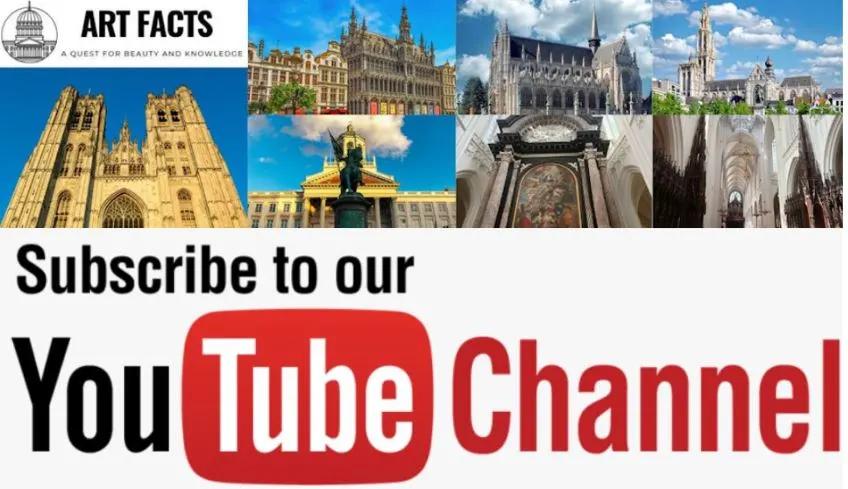 ---
Her husband commissioned the painting 3 years after their marriage and the amazing portrait became so popular that she earned a lot of notability in higher circles. It was acquired by the museum in Edinburgh in 1925, 7 years before Mrs. Agnew of Lochnaw passed away in 1932.
4. Christ in the House of Martha and Mary – Johannes Vermeer
Date Created: 1655
Dimensions: 160 cm × 142 cm (63 in × 56 in)
Christ in the House of Martha and Mary is a painting by Dutch Golden Age painter Johannes Vermeer (1632-1675) and is notable for being the largest painting in the oeuvre of the artist. It's also an early work of the artist, painted while he was still in his early twenties.
The other remarkable feature of this painting is that it has a prominent religious subject. The majority of Vermeer paintings depict casual domestic scenes, often involving women who are performing domestic duties such as "The Milkmaid" or "The Lacemaker."
5. Poplars on the Epte – Claude Monet
Date Created: 1891
Dimensions: 82 x 81.4 centimeters (32.2 x 32 inches)
Poplars on the Epte is one of the works in a popular series painted by Claude Monet referred to as "The Poplars." All of these paintings depict poplar trees located along the Epte River in the Normandy region of France, not too far from where Monet lived and worked at the time.
Like most of the works of this famous Impressionist artist, most of the works in this series are on display in museums all around the world, including but not limited to the Metropolitan Museum of Art and Museum of Modern Art in New York City, the Tate in Lindon, and The National Museum of Western Art in Tokyo.
6. Bell Rock Lighthouse – J.M.W Turner
Date Created: 1819
Dimensions: 30.6 x 45.5 centimeters (12 x 17.9 inches)
Bell Rock Lighthouse is as the name of the painting suggest a work depicting the Bell Rock Lighthouse, one of the greatest engineering achievements of the early 19th century. It's located off the coast of Angus in Scotland and stands in the North Sea.
It was designed by renowned Scottish engineer Robert Stevenson and was built between 1807 and 1811. What's remarkable about this painting is that Turner never actually visited the lighthouse and based his work, which was commissioned by Stevenson himself, on drawings of other artists.
7. The Honourable Mrs Graham – Thomas Gainsborough
Date Created: 1777
Dimensions: 237 × 154 centimeters (93 × 61 inches)
The Honourable Mrs Graham is considered to be one of the most famous full-length portrait paintings at the Scottish National Gallery and has a sad backstory. It was painted by Thomas Gainsborough (1727-1788) and depicted the woman is Mary Cathcart who was born on March 1, 1757.
She married Thomas Graham, the future Lord Lynedoch in 1776 but fell ill with Tuberculosis in the early 1790s. She died in southern France at the young age of 35 and her husband never looked at this painting again out of grief (he lived another 50 years). The portrait was produced shortly after their marriage.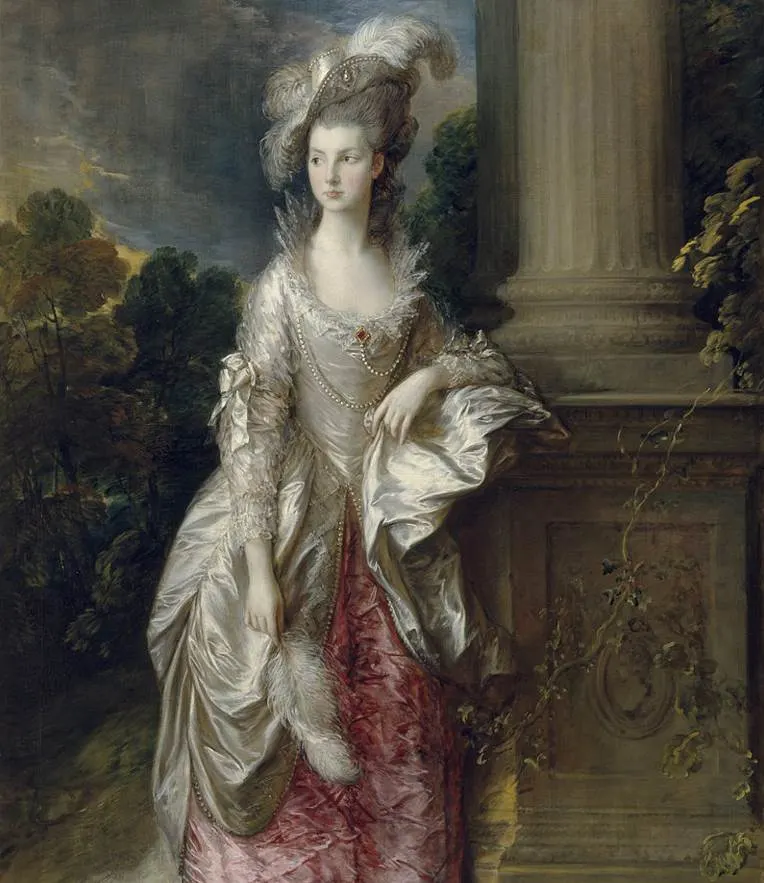 8. Orchard in Blossom – Vincent van Gogh
Date Created: 1888
Dimensions: 54.6 x 65.3 centimeters (21.5 x 25.7 inches)
Orchard in Blossom is one of the multiple paintings of Vincent van Gogh produced shortly after he moved from Paris to Arles in the year 1888. He created about 14 paintings of this subject during the 2 weeks that the trees were blossoming.
The blossoming trees were a symbol of rebirth to the artist following his troublesome period in Paris. Although most of these paintings can be found at the Van Gogh Musem in Amsterdam, one that van Gogh painted in April of the year 1888 found its way to the Scottish National Gallery as well.
9. Vision After the Sermon – Paul Gauguin
Date Created: 1888
Dimensions: 72.2 × 91 centiemters (28.4 × 35.8 inches)
Vision After the Sermon is also referred to as "Jacob Wrestling with the Angel" and is an artwork painted by French Post-Impressionist artist Paul Gauguin (1848-1903). It depicts a scene derived from the Bible in which Jacob wrestles an angel.
We can see this event taking place but the artist painted it in such a way that we imagine the women having a vision of this Biblical story after a sermon in church. It was painted in Pont-Aven, a small ton in the Brittany region of France. This was shortly before he visited Vincent van Gogh in Arles, a meeting with devastating consequences for the Dutch painter.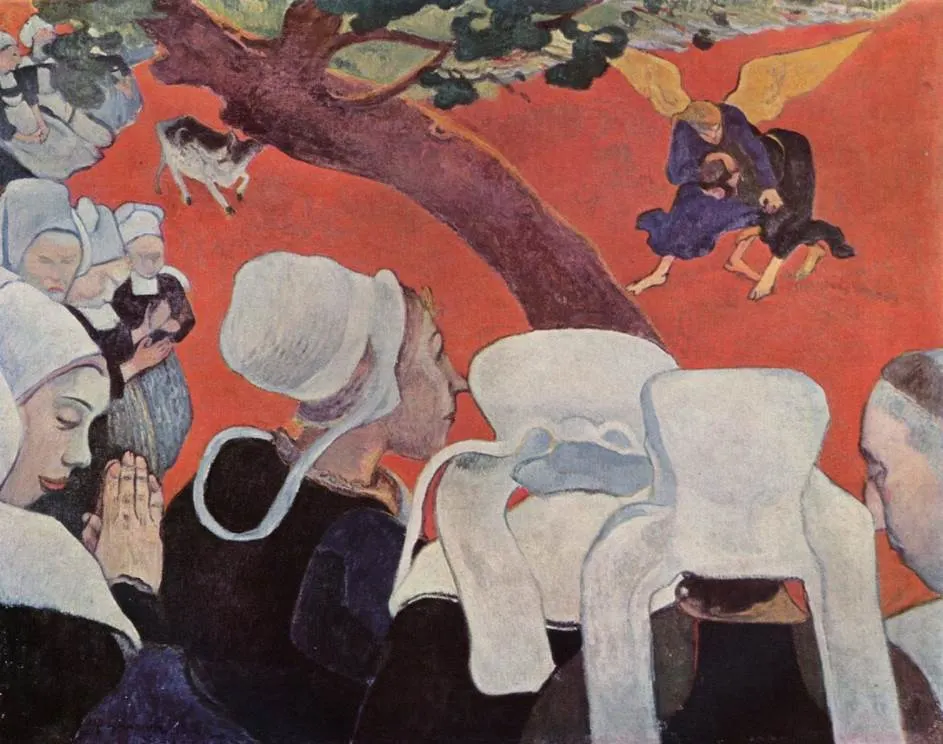 10. La Luzerne, Saint-Denis – Georges Seurat
Date Created: 1884-1885
Dimensions: 65.3 x 81.3 centimeters (25.7 x 32 inches)
La Luzerne, Saint-Denis is a remarkable painting by Georges Seurat for multiple reasons. It's one of the paintings that the Post-Impressionist artist used to develop his technique now referred to as "pointillism." Seurat used small dots to interconnect patterns that form an image.
The painting depicts a field that was once located between the French capital of Paris and the northern suburb of Saint-Denis. This area is now fully developed and part of the Paris metropolitan area. The painting was once owned by English artist and art critic Roger Fry, a man who introduced French Impressionist and Post-Impressionist paintings to British art enthusiasts.