One of the most famous landscape artists in history was a rather eccentric figure. Regardless of his odd behavior, he became one of the leading Romantic artists of the 18th century.
In this article, you'll discover some of the most interesting facts about J.M.W Turner, a man who was commonly referred to as "William Turner" and who left behind an incredible oeuvre of quality artworks.
1. He was born in London and his mother was sent to a mental hospital
J. M. W. Turner (1775-1851) was born "Joseph Mallord William Turner" on April 23, 1785, into a lower-middle-class family in Maiden Lane, a street in Covent Garden, London. His father, William Turner, was a barber and wigmaker, and his mother, Mary Marshall, was prone to mental health problems.
These problems arose as early as 1785 and she was finally admitted at St Luke's Hospital for Lunatics in 1799. A year later she was transferred to Bethlem Hospital, a mental asylum, where she died in 1805.
Turner got along very well with his father, though, but unfortunately inherited some of the characteristics from his mother as he is considered to be a rather eccentric figure, especially later on in life.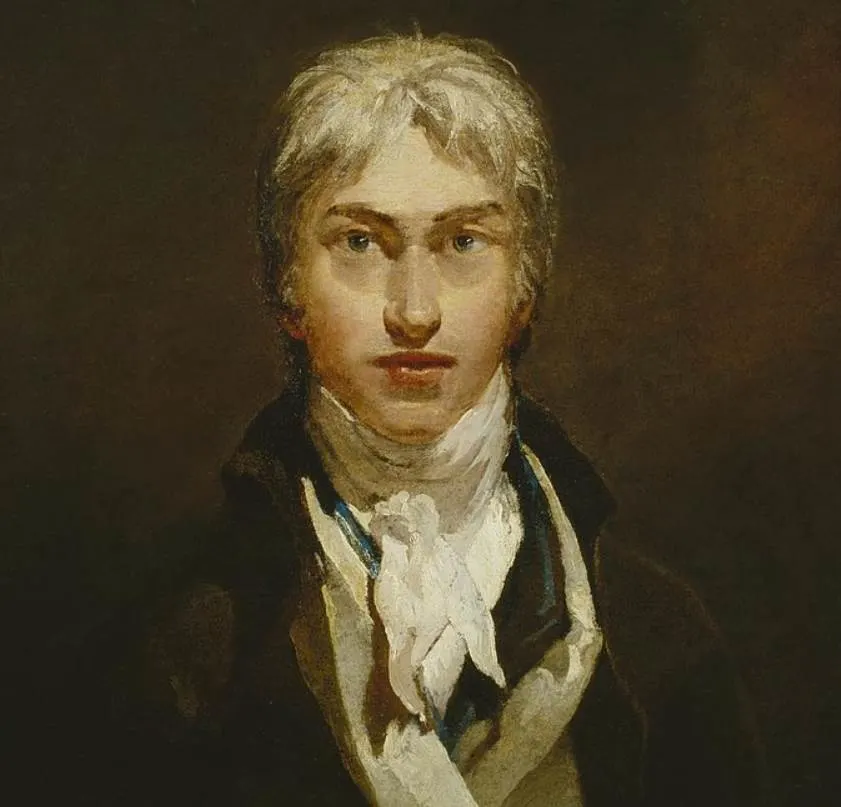 2. His incredible talent was spotted when he was still a child
Because of his mother's poor mental health, he didn't always live in his parent's house at a young age. He was first sent off to live with his maternal uncle in Brentford just west of London and then spent some time in Margate, a town along the northeast coast of Kent.
It's in Kent that he produced a series of drawings of both the town and the seaside which resulted in the initial recognition of his talent. These drawings ended up in his father's shop and helped the family earn some extra shillings.
IN the year 179, by the age of 14, he was allowed to enter the Royal Academy of Arts in Burlington House on Picadilly in London. He was accepted by the founder and first president of the academy, Sir Joshua Reynolds, a portrait painter and one of the leading artists in England in the 18th century.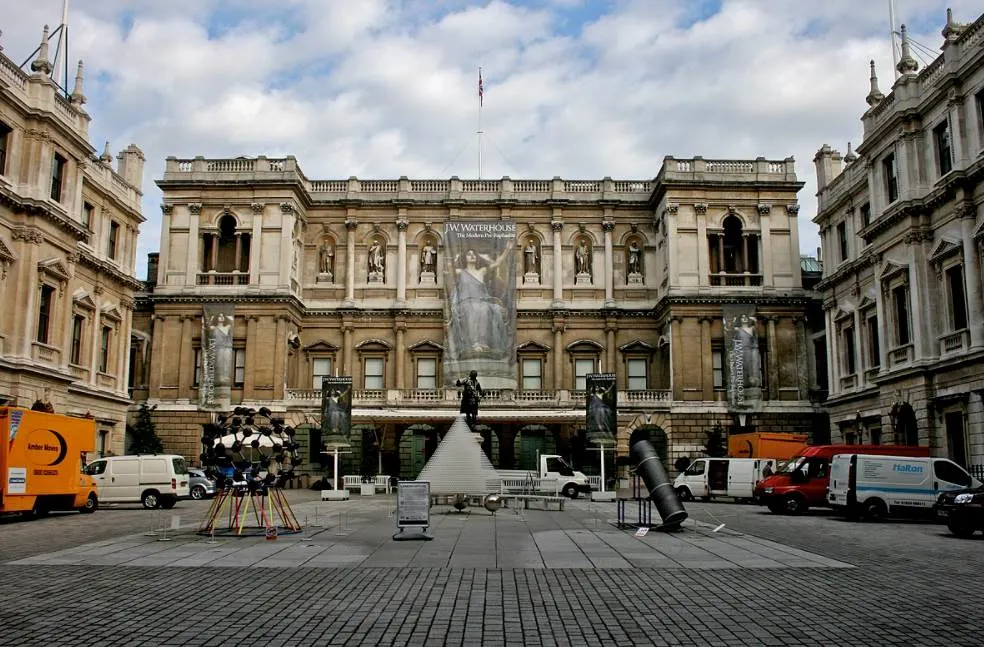 3. He frequently travelled to Europe starting in the early 19th century
During his studies at the Royal Academy of Arts in London, he was trained in a wide variety of fields, all meant to sharpen his drawing technique. His life was dominated by drawing at this point because during the Summer months of the 1790s he traveled across England and Wales to make landscape paintings.
---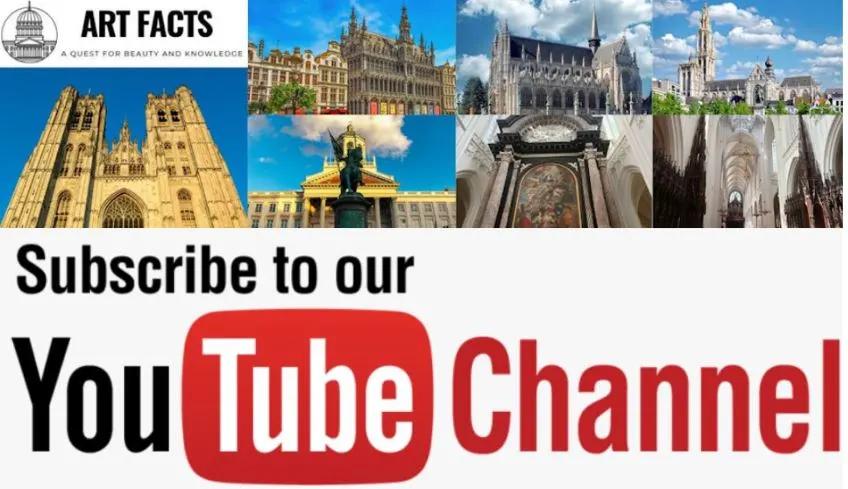 ---
He exhibited his first maritime painting for the academy in 1796. This highly acclaimed work is called "Fishermen at Sea" and instantly established his reputation as a maritime painter. This was also the first-ever oil painting he exhibited which makes it even more remarkable.
At the turn of the century, he broadened his scope and started traveling across Europe, mainly in France, Switzerland, and Italy. The Louvre in Paris opened its doors on August 10, 1793, and he frequently visited the museum to study the extensive collection of fine art.
4. He displayed eccentric behavior after his best friend, his father, died
Turner had very few close friends and never married. He did have an affair with an older widow named Sarah Danby, the presumed mother of his two daughters Evelina Dupois and Georgiana Thompson.
During the final 18 years of his life, he lived with another woman in Chelsea named Sophia Caroline Booth, another widow. This also means that William Turner spent nearly 2 decades of his life referring to himself as "Mr. Booth."
His mental health deteriorated quickly following the death of his father in 1829 and his weird behavior only increased. Perhaps one of the most remarkable facts about J.M.W. Turner is that although he earned a lot of commissions, he didn't accept the money wholeheartedly.
He left behind a small fortune after his death in 1851. Regardless of this notion, he had been living reclusively like an extremely poor individual in a dirty house for the last 6 years of his life.
5. He left behind a huge collection of paintings, watercolors, and drawings
It's fair to conclude that William Turner was saved from the same faith as his mother because of his art. Drawing and painting were pretty much the only things he did, something that resulted in an incredibly prolific career.
He left behind:
550 oil paintings
2,000 watercolors
30,000 drawings on paper
His deteriorating mental state was reflected in his works as well. They intensified as he grew older and he put a lot more emphasis on the destructive force of nature in both his landscapes and maritime paintings.
More interesting facts about J.M.W Turner
6. William Turner entered the prestigious Royal Academy of Arts in 1789 at the age of 14. This was just 21 years after the institution was founded in the year 1768. He initially learned how to draw by copying plaster casts made from ancient sculptures.
He was one of the greatest prospects at the academy from the very start and already exhibited his high level of prolificacy as well, appearing in the Academy's Registry over 100 times between July 1790 and October 1793.
7. Turner became a highly sought-after artist in the early phase of his career. He was often invited to Otley in Yorkshire by Walter Ramsden Fawkes (1769-1825) one of the most important patrons in his early 20s who lived at Farnley Hall. He became a lifelong friend and Turner often visited Yorkshire throughout his career.
An equally important patron was George O'Brien Wyndham, 3rd Earl of Egremont, who lived at Petworth House in West Sussex. Tuner often included Petworth House and its surroundings in his paintings.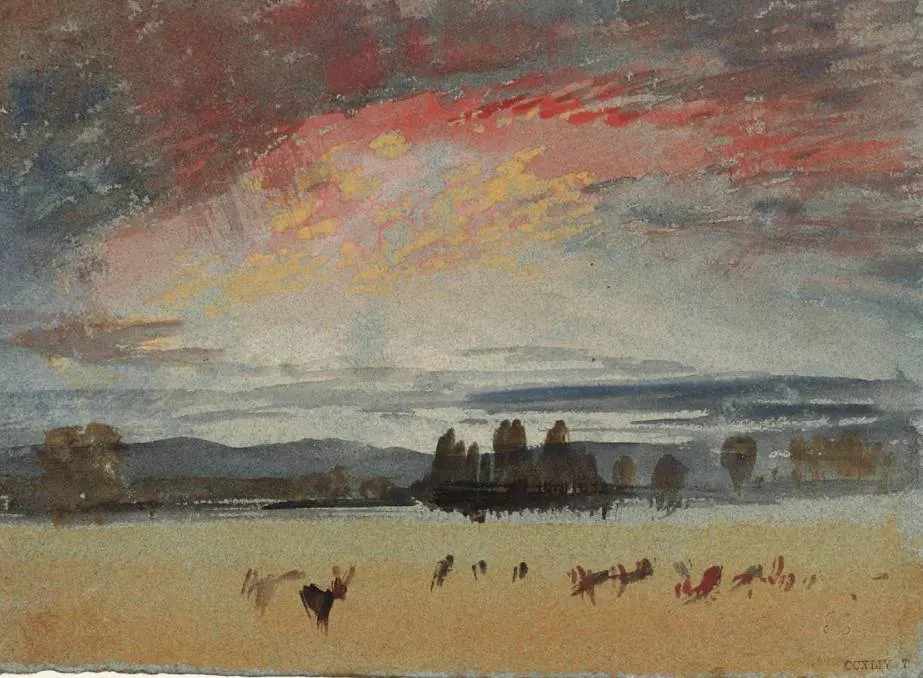 8. Most of the paintings Turner produced revolved around either shipwrecks (he produced a large number of maritime paintings), natural phenomena such as sunlight, storm, rain, and fog, and fire.
One of the greatest inspirations of the latter part of his career was caused by a devastating event referred to as the burning of Parliament in 1834. On October 16, 1834, the medieval Palace of Westminster was destroyed by fire, an event that Turner saw with his own eyes.
9. J.M.W. Turner was the owner of his art gallery since 1804 but it fell into disrepair following the death of his father in the late 1820s. His will stated that the money should be used to provide an opportunity for poor artists and a house for this purpose was to be constructed.
His other final wish was to restore his art gallery to its former glory and that all his works should be kept in one place. Instead, the will was contested by his heirs, and only the Royal Arts Academy received part of it. They still award the "Turner Medal" now and then because of it.
The British Parliament eventually passed an act that allowed for his paintings to be sold to anybody. This means that numerous of his works can now be admired in museums all across the world.
10. It's not surprising that Turner died of an infectious disease such as cholera on December 19, 1851. He had been living in poor conditions at the home of Sophia Caroline Booth for the past 18 years and pretty horrible conditions the final 6 years of his life.
His final resting place was a sheer contrast to how he lived the final part of his life because he was buried at St. Paul's Cathedral right next to the man who first accepted him at the Royal Academy of Arts, Sir Joshua Reynolds.