One of the most famous Spanish painters in history is considered to be one of the most renowned artists of the Baroque period.
Let's take a closer look at some interesting facts about Diego Velázquez, an intriguing figure in the world of art who left behind an impressive oeuvre!
1. Velázquez was born in Seville in southern Spain
Diego Velázquez (1599-1660) was born in Seville in either May or June of 1599. We don't know the exact date because only the date he was baptized is known, which was June 6 of that year.
He was the child of a man named Juan Rodriguez de Silva and his wife Jerónima Velázquez. This means that he took on the last name of his mother which is remarkable, but understandable because his grandparents were immigrants from Portugal multiple decades earlier.
He remained vague about his true background throughout his life and even mentioned he descended from minor nobility when he was offered a knighthood by the Spanish King. That's most probably because his ancestors were of Jewish descent.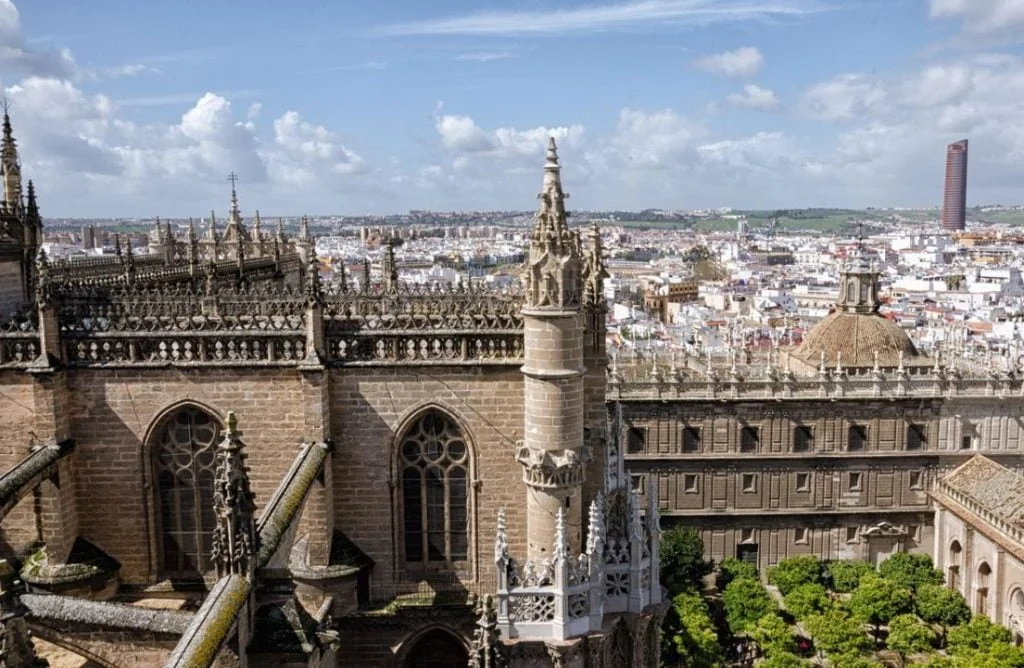 2. His teacher early on became his father-in-law
His talent for art was clear from very early on, and he was apprenticed by a man named Francisco Pacheco (1564-1644), a painter himself and teacher in Seville. A contract for 6 years was signed on September 17, 1611, confirming this.
Just 7 years later, at the age of 18, he married his teacher's daughter, Juana Pacheco (1602-1660), with whom he had 2 daughters. This means that his teacher effectively became his father-in-law.
One of the most remarkable facts about Diego Velázquez is that Pacheco, his teacher, essentially remained a Mannerist painter throughout his life while Velázquez developed a more realistic style of painting.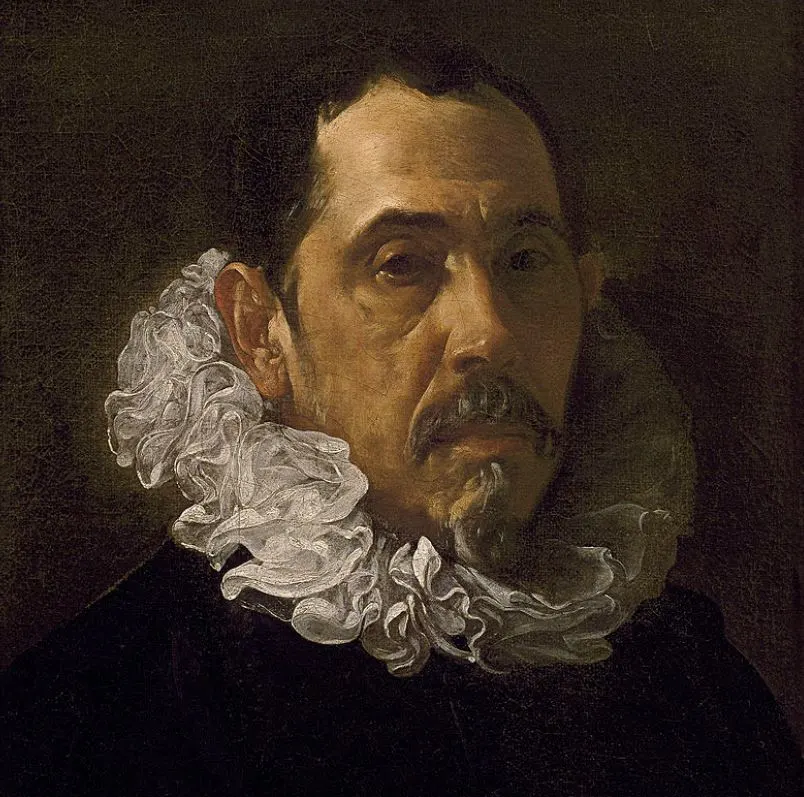 3. His early works are defined by realism and the use of light
This tendency to portray things in a very naturalistic and realistic manner was evident early on in his career. His first works depict simple kitchen scenes and still-lifes.
---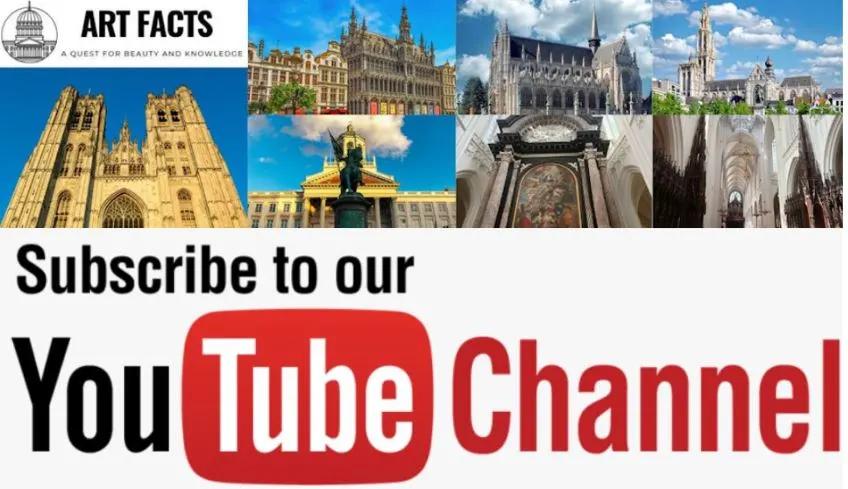 ---
His biggest influence during this early period was most probably Caravaggio, renowned for his dramatic use of light effects. This is clear in some of his early works like for example "Old Woman Frying Eggs" (1618).
4. Velázquez painted the King of Spain at the age of 24
During this initial phase in Seville, he created several masterpieces which effectively grew his reputation as one of the most renowned artists in the city, even in his late teen and early twenties.
He made his first trip to Madrid in the year 1622 and was introduced to the court. He didn't manage to get the new King of Spain, Philip IV, to sit for him at this time but he created a few works before returning to Seville in January 1623.
Shortly before his return to Seville, the favorite court painter of the king, Rodrigo de Villandrando, died. This opened up the door for Velázquez to take over his position and he received a court order to come back to Madrid from Gaspar de Guzmán, Count-Duke of Olivares, a powerful politician at the time.
He painted the King Philip IV of Spain for the first time on August 30, 1623. This painting was received with great enthusiasm but is unfortunately lost today.
5. He went to Italy because of another famous Baroque painter
Another famous Baroque artist at the time, Peter Paul Rubens, was on a diplomatic mission in Spain in September 1628. He met with Velázquez, who was the renowned court painter at the time, and both men greatly respected each other's work, even though Ruben's Oeuvre never really influenced the style of Velázquez.
What's more important is that Rubens fueled Velazquez's interest in the works of some of the most famous Renaissance artists in Italy, especially the works of Titian.
Just a year later in 1629 he departed for Italy and stayed there one and a half years, traveling to various Italian cities, including Venice, Ferrara, Cento, Loreto, Bologna, and Rome.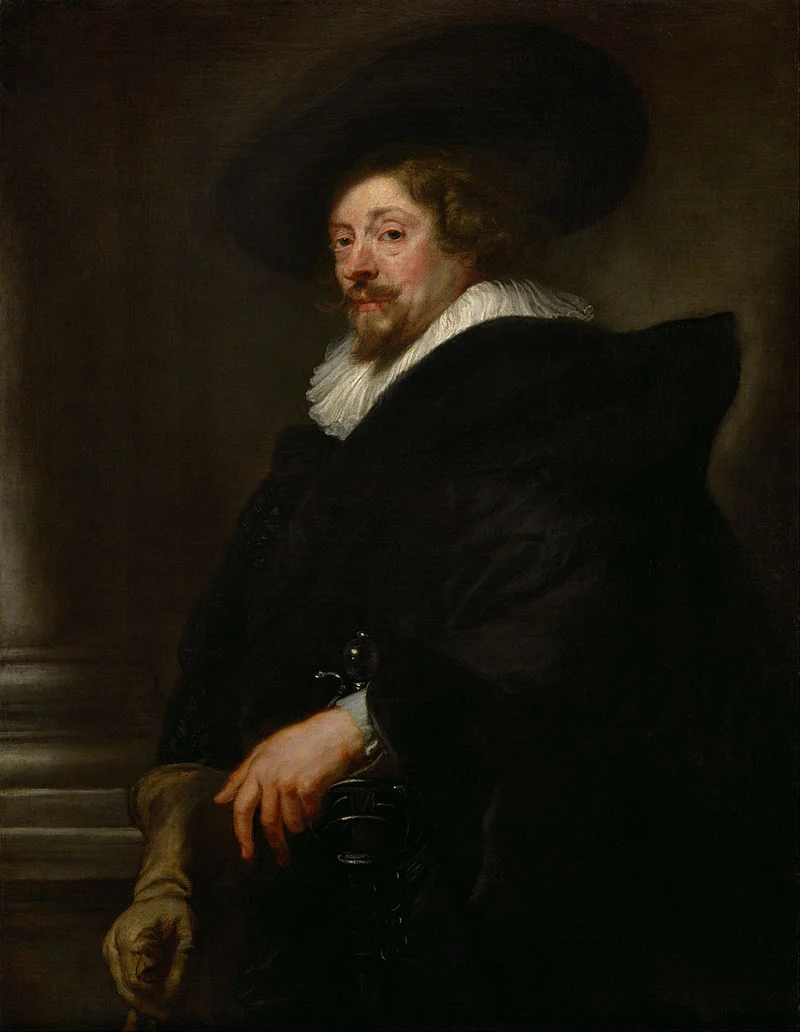 6. He created numerous equestrian paintings to decorate a new palace
He returned to Madrid in January of the year 1631 and during this period in Spain, he painted numerous portraits of the royal family. The main purpose was to decorate the newly constructed Buen Retiro Palace, an amazing palace in the eastern outskirts of Madrid.
This palace, which was demolished in the 19th century, briefly served as the main residence of the royal family of Spain following the great fire at the Royal Alcazar of Madrid in 1734. It retained this status until the Royal Palace of Madrid was completed in 1764.
Some of the many portraits of the royal family were equestrian paintings. One of these, completed in 1636 but now lost, was turned into a sculpture and now decorates the Plaza de Oriente in the historic center of Madrid, right next to the Royal Palace.
7. He painted the first female nude in Spanish history in the 1640s
A painting of a nude female wasn't really a popular theme in Spain in the 17th century, especially because of the infamous Spanish Inquisition. Because Velázquez was the official court painter, he did manage to get away with it one time while painting the "Rokeby Venus" between 1647 and 1651.
He surely got the inspiration for this painting in Italy. Some suggested works of inspiration are the "Venus of Urbino" by Titian (1538), and the "Borghese Hermaphrodite," an ancient sculpture for which Gian Lorenzo Bernini created the mattrass.
8. His most famous works depict members of the royal family
It's estimated (many paintings have been lost) that Velázquez depicted King Philip IV of Spain a total of 34 times. He also painted various other members of the royal family, including the king's first and second wives, Elizabeth of Bourbon and Marianna of Austria respectively.
He also frequently painted the young prince Balthasar Charles, Prince of Asturias (1629-1646), and multiple court jesters and dwarfs whom he represented realistically without ridicule.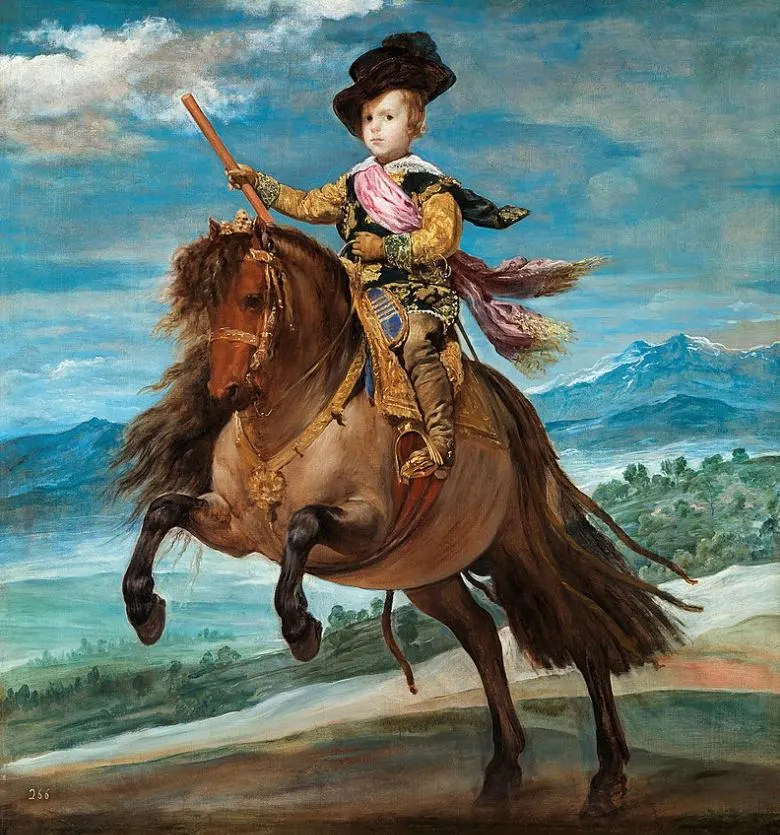 9. His assistant was a slave whom he educated in painting
One of the most intriguing facts about Diego Velázquez is that he had an assistant who was born in slavery in southern Spain. His name was Juan de Pareja (1606-1670) and the man remarkably became a renowned painter as well.
Both men journeyed together to Italy in 1649 and in December 1650, Pareja was freed by his master. Several of his paintings are on public display in the most famous Museums in the world, including the Prado in Madrid and the Hermitage Museum in Saint Petersburg.
10. He created his ultimate masterpiece 4 years before he died
The most famous painting in the oeuvre of Velázquez is without question "Las Meninas," which translates to "The Maids of Honor." It was completed just 4 years before his death in 1656 and depicts the young princess Margaret Theresa (1651-1673).
It's considered to be one of the finest examples of Baroque art in Europe and its true meaning is still up for debate today.
What's clear is that the king and queen are reflected in the mirror in the background and that Velázquez depicted himself as well. The scene can only be described as enigmatic and extremely complex, resulting in it being interpreted in a variety of ways.
His ultimate masterpiece is on public display at the Museo del Prado, Madrid.
11. He was far from being the most prolific artist in history
Diego Velázquez didn't create a whole lot of paintings as it's estimated that his entire oeuvre only consisted of between 110 and 120 paintings (several have been lost).
That's still double the number as for example his contemporary, Dutch Golden Age painter Johannes Vermeer (1632-1675) who left behind fewer than 50 artworks, but still far from being the most prolific.
His work remained pretty much unknown to the world until the 19th century. Today, his paintings can be admired in museums all over the world.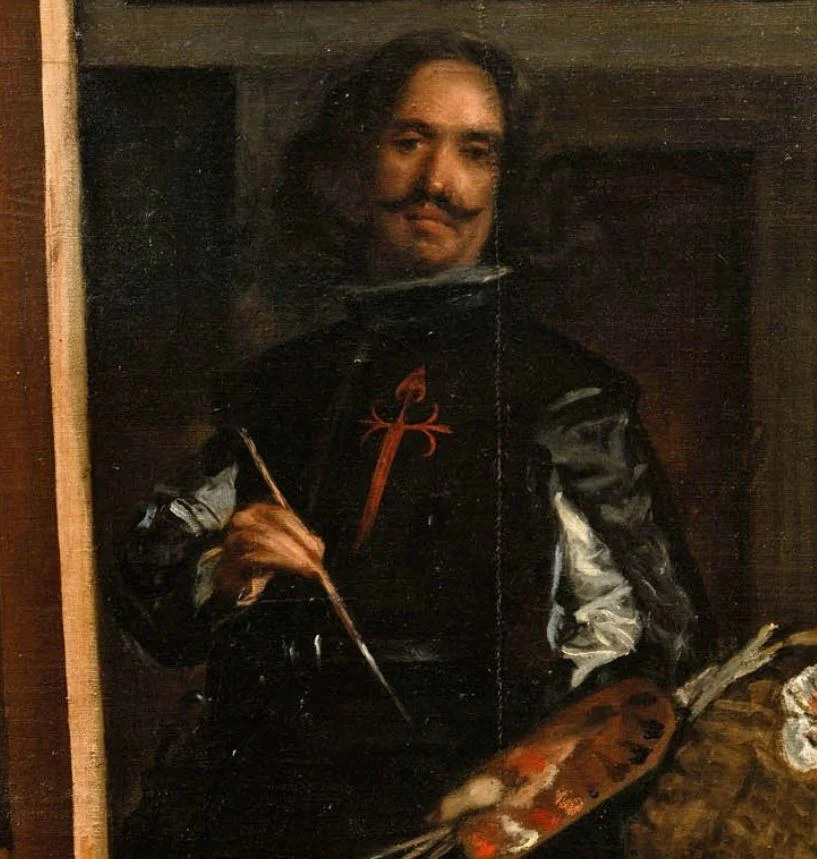 12. His works inspired countless artists of future generations
Velázquez created a very unique style of painting that continuously evolved during his career. This means that he became the inspiration of countless other artists who followed him, including some of the most renowned of various art movements.
Some of these include French artist Édouard Manet who created a bridge between Realism artists and Impressionist artists, and Pablo Picasso, who reproduced many of his works in his own style in the 20th century, including a total of 58 recreations of Las Meninas alone.
This just emphasizes the importance of his work in the history of art!