A young French artist attempted to master a revolutionary new painting technique. He ended up producing one of the most influential paintings of the late 19th century.
Georges Pierre Seurat (1859-1891) was a Post-Impressionist artist who was extremely determined to make a name for himself. Little did he know that he would change the course of modern art.
Let's take a closer look at some of the most interesting facts about Georges Seurat, a man who produced one of the most remarkable Post-Impressionist paintings in history.
1. Georges Seurat was born and raised in Paris
Georges Seurat was born on December 2, 1859, at 60 rue de Bondy. His family moved to 136 Boulevard de Magenta in the early 1860s, in an area just south of the Gare du Nord in Paris.
His father Antoine Chrysostome Seurat (1815-1891) was originally from the Champagne region in northern France while his mother Ernestine Faivre was a Parisian.
The family was well-off as Seurat's father became rich from speculating on property. After all, real estate was booming in Paris during the 19th century.
The artist lived in Paris his entire life and barely left the city apart from year-long military service and some vacations during the Summer months.
2. He studied at a prestigious art school in his home city
The young Georges showed a talent for drawing because he started studying art at the École Municipale de Sculpture et Dessin near his home.
It was a local sculptor named Justin-Marie Lequien (1796-1881) who ran this school and who became the first mentor of Seurat.
---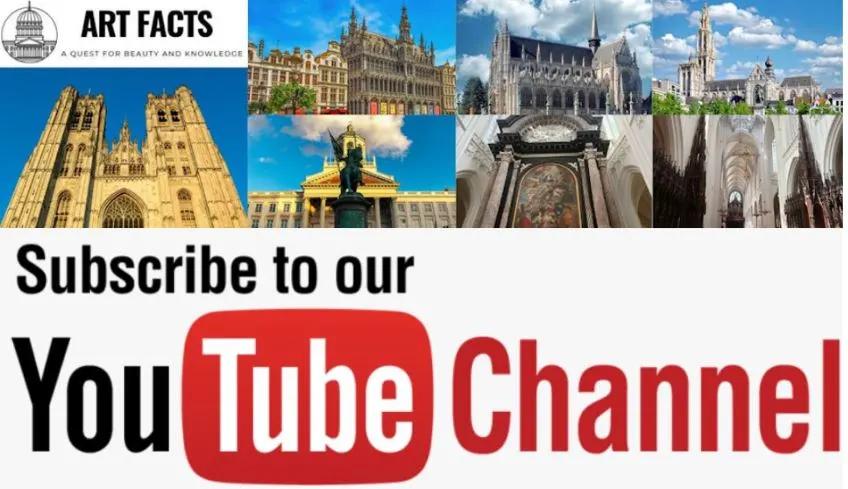 ---
His talent was great enough to be accepted at the École des Beaux-Arts in Paris in 1878. This was one of the most prestigious art schools in the city.
He received academic training from historical painter Henri Lehmann (1814-1882). This mainly consisted of drawing casts of antique sculptures and copying famous works of the Old Masters.
3. He mastered his pointillist technique after a year of military service
His first works were far from the distinctive Pointillist masterpieces that made him world-famous. Seurat was influenced by Impressionist artists in the 1870s.
He was drafted for military service at the Brest Military Academy in late-1879 and spent a year doing military service here.
This both ended his academic training and his ideas about art. It wasn't until he returned home that he attempted to master monochrome drawing.
This consists of applying numerous small dots which end up making up distinctive shapes when viewed from a distance.
These techniques are now defined as chromoluminarism or Divisionism and pointillism.
4. His first exhibited work in 1883 was a Conté crayon drawing of his friend
When he returned to Paris from his military service in Brest he opened up his studio together with his friend Edmond Aman-Jean (1858-1936).
He was a Symbolist painter who had studied together with Seurat at the École nationale supérieure des Beaux-Arts.
The first work that was ever exhibited by Seurat was a Conté crayon drawing of his friend Aman-Jean. It was displayed at the Paris Salon of 1883.
This drawing is part of the collection of the MET in New York City but is not on public display.
5. He painted his two major masterpieces between 1883 and 1886
Seurat's breakthrough came when he started working on his two first monumental works of art that integrate the Pointillist style that he had perfected by the year 1883.
He completed these Post-Impressionist paintings between 1883 and 1886 and they are known as "Bathers at Asnières" (1883-1884) and "A Sunday Afternoon on the Island of La Grande Jatte" (1884-1886).
He submitted Bathers at Ansières for the Paris Salon of 1884 but it was rejected. It was eventually displayed at the exhibition of the Groupe des Artistes Indépendants in May 1884.
What's remarkable about these paintings is that they form a pair. The first painting depicts working-class people who are bathing in the suburbs of Paris, while the second depicts upper-class people across the river.
It took 3 years for him to produce these masterpieces and he created about 60 preparatory sketches before completing the second one.
Bathers at Ansières is part of the collection of the National Gallery in London. A Sunday Afternoon on La Grande Jatte is on public display at the Art Institute of Chicago.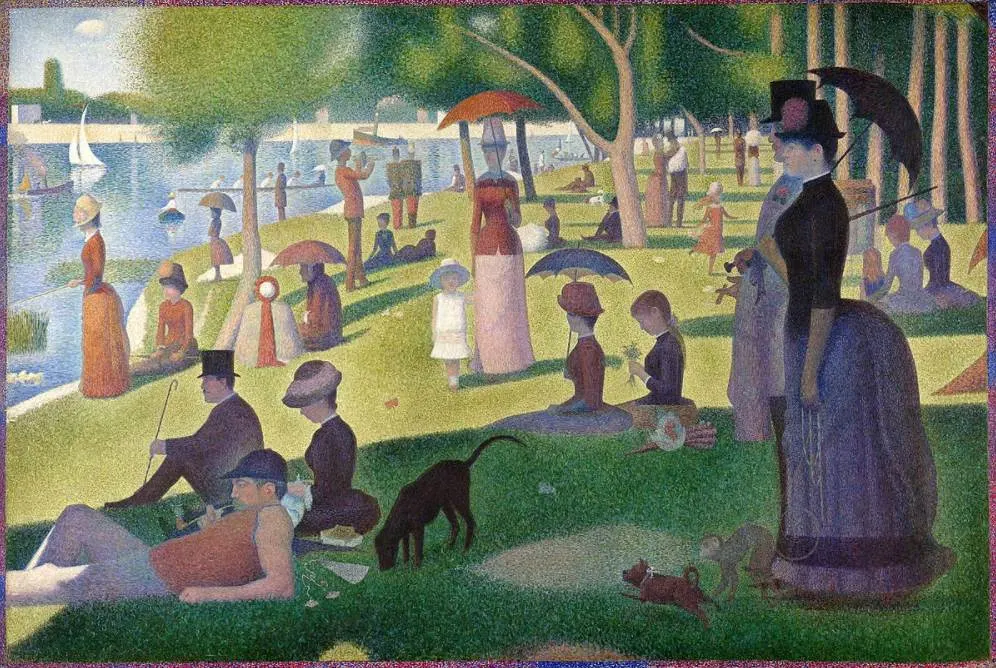 6. He founded an art movement and inspired several artists during his lifetime
Both paintings have changed the course of modern art and Seurat has been credited with founding an art movement known as "Neo-Impressionism."
Both the Pointillist and Divisionist techniques that he used to create his two masterpieces marked the start of the movement.
The artist is also credited with being a major influence on other famous artists, especially Paul Signac (1863-1935) who continued to develop Pointillism by producing amazing works of art.
7. He lived together with his mistress near the future Moulin Rouge
His mathematical and serious approach to art was in line with his personal life. Seurat was a very private individual and this is stressed by the fact that he concealed his relationship with his girlfriend.
Madeleine Knoblock (1868–1903) was the artist's mistress and the couple moved in together in an apartment at 28 bis Boulevard de Clichy in 1889.
This was just 3 years before the famous cabaret the Moulin Rouge opened its doors just a few blocks to the west.
The couple had a son named Pierre-Georges who was born on February 16, 1890. She served as a model for a painting known as "Young Woman Powdering Herself" (1889-1890).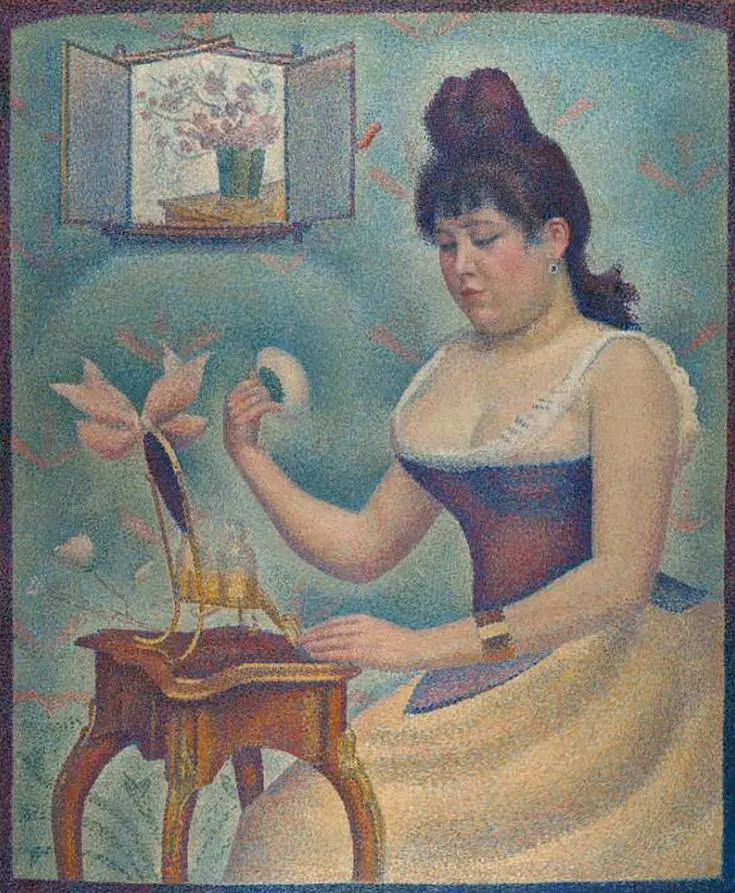 8. He died at the young age of 31 from an undiagnosed disease
The promising career of the young artist was abruptly cut short because of a mysterious disease in 1891.
He passed away on March 30 of that year at the young age of 31. Remarkably, the infant son of the couple passed away from the same disease just two weeks later.
Various suggestions have been made as to what the disease was, including meningitis, pneumonia, infectious angina, or diphtheria.
9. He inspired an entire generation of modern artists in the early 20th century
The influence of Seurat wasn't limited to the group of Neo-Impressionists who incorporated his Pointillist and Divisionist techniques.
Although the Cubist artists of the early 20th century were initially inspired by the paintings of Paul Cézanne, they started to incorporate the ideas of Seurat into their works around the year 1911.
This was a period in which Proto-Cubism evolved into Monochromatic Cubism in the second decade of the 20th century.
The ideas of color theory and division of forms allowed Cubists to fully develop the idea that art could be approached mathematically.
Georges Seurat laid the groundwork for this revolution of modern art which is quite an achievement indeed.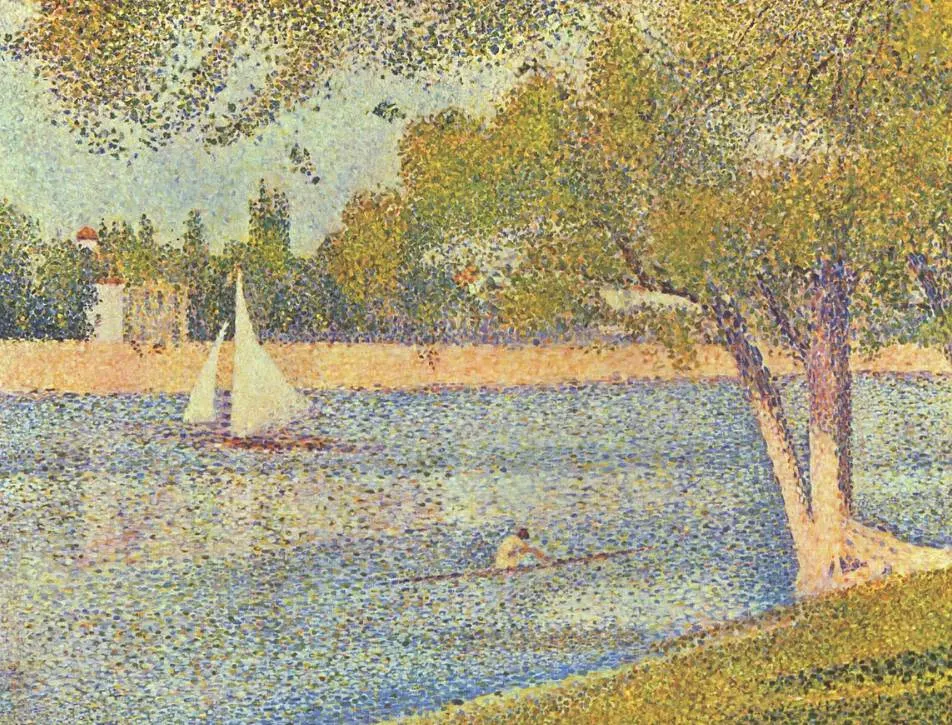 10. He was only able to produce 7 large works and 40 smaller paintings
Georges Seurat passed away at the age of 31 and at a time when he was completing the third painting with the subject of a circus.
The two previous works were "Parade" (Circus sideshow) (1887-88) and "Le Chahut" (1889–90). He never managed to complete "The Circus" as it was left incomplete upon his death in 1891.
His legacy includes 7 monumental works of art, approximately 40 smaller paintings, and hundreds of drawings and preparatory studies for his major works.