Very few people in the history of art have made such a profound impact as this Italian painter of the Baroque period. He developed a unique style that has influenced the likes of Peter Paul Rubens, Diego Velázquez, and Rembrandt, to name just a few of the renowned artists that admired his work.
Let's take a closer look at some of the most interesting facts about Caravaggio (1571-1610), an enigma of a man who had a rather turbulent life.
1. He was born in Milan but nicknamed after the place he grew up
The real name of the artist we know today as "Caravaggio" was "Michelangelo Merisi or Amerighi." He was born in Milan in the year 1571 but most probably spent his childhood years in the town of Caravaggio, about 35 kilometers (21 miles) east of the city and just south of Bergamo.
His parents were rather well-off and even had connections to the ruling family at the time called the Sforzas and the nearly as powerful Colonna family.
He suffered two major blows during his early years because both his father and grandfather died in the year 1577 (on the same day as well) and his mother died when he was in his early teens in 1584.
Whether or not this had a major impact on the young boy remains unknown, but his extensive track record of brawls and arrests later on in his life surely hints at that.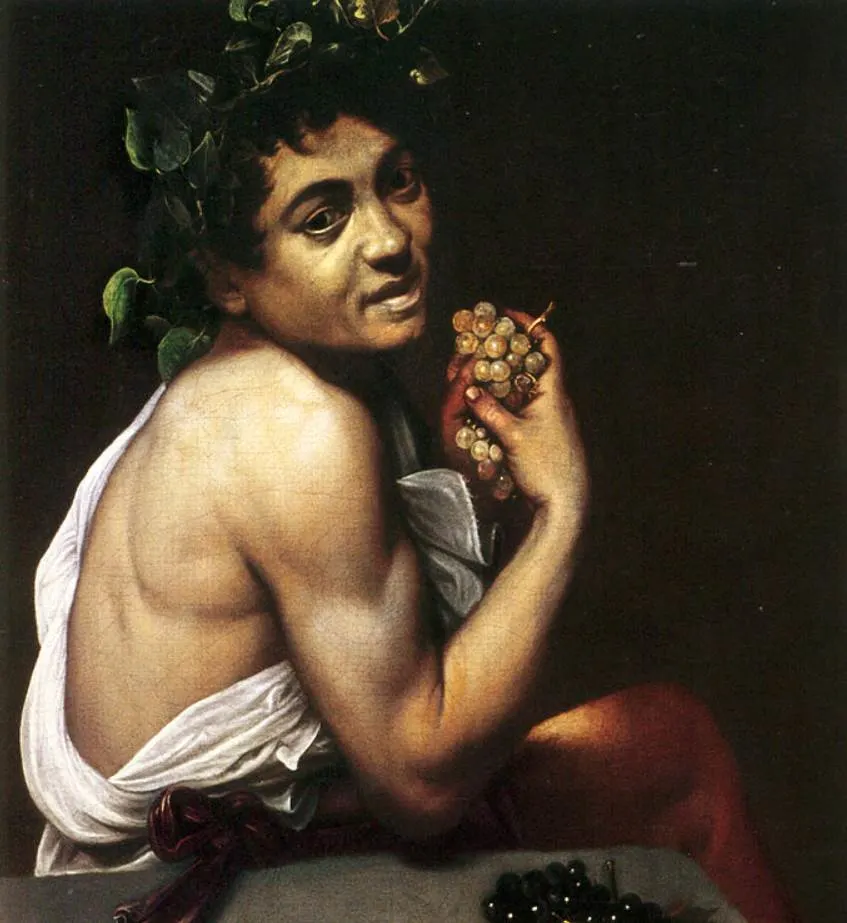 2. He was trained by a man described as a pupil of Titian
The talent of the young Caravaggio didn't go unnoticed. The year that his mother died, he started a 4-year apprenticeship with a man known as Simone Peterzano (1535-1599), a man from Venice who was trained as a Mannerist artist.
The contract that was signed to seal this agreement mentioned that this man was once a pupil of a famous Renaissance artist of the Venetian School Titian.
Caravaggio certainly visited Venice during this period as well. Here he most probably saw multiple famous works by the greatest Venetian painters at the time. Especially the works of Giorgione had a great impact on him, as well as the works of Titian himself.
3. He quicky developed his own style no referred to as "tenebrism"
---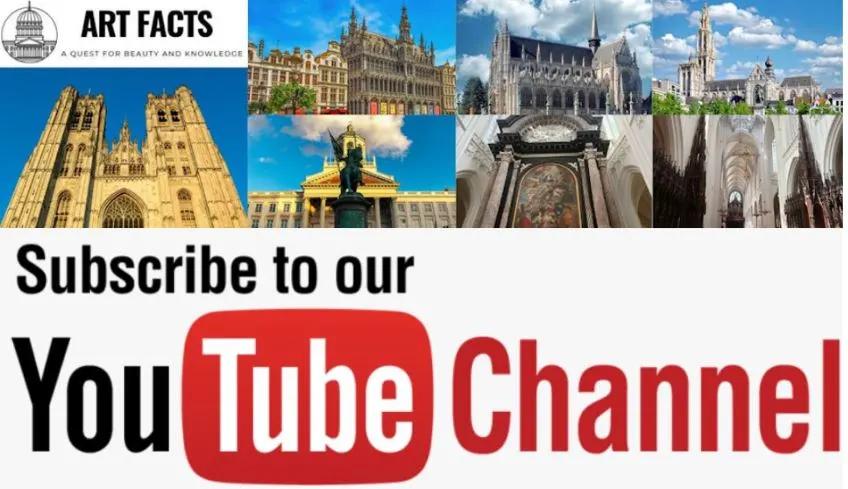 ---
Even though his master was a Mannerist painter and he learned a lot from seeing the works of the artists of the Venetian School, he was remarkably most of all influenced by the local Lombard art.
This style put a high emphasis on realism and depicting things and people as they are, something that was in contrast with Mannerism, a style that exaggerated the ideals of the Renaissance.
This was the starting point of the development of his style which used the contrast of light and dark, also known as "chiaroscuro," to create a dramatic effect. He also didn't shy away from depicting flaws, as well as violence and gore.
This remarkable and distinctive style is today known as "Tenebrism," and the artists that replicated it are either referred to as "Tenebrists" or "Caravaggisti."
4. His major breakthrough came in the year 1600
Following his initial training period, he decided to leave Milan behind and moved to Rome in 1592. This is where he produced his most famous works and where he eventually became one of the most renowned painters in the city.
Even though he arrived in the city completely broke and he struggled the first couple of years, he eventually managed to acquire some commissions that catapulted his reputation to one of the greatest masters at the time.
The two paintings in question are called "The Martyrdom of Saint Matthew" and "The Calling of Saint Matthew." These were completed in 1600 and were commissioned to decorate the Contarelli Chapel in the church of San Luigi dei Francesi.
This sensational novelty of combining extreme realism with the highlighted effect of chiaroscuro was quite the sensation at the time, that's for sure, and he never had trouble finding work again.
5. His legal troubles probably already started in Milan
Regardless of his artistic talent, it's clear that Caravaggio was a troubled individual. He was a notorious brawler, easily agitated, and not exactly a nice person to hang out with.
Then again, people had pretty short fuses back then and fistfights were pretty common. That being said, some sources state that Caravaggio had to flee Milan because he committed a murder way back in the early 1590s.
He spent quite a lot of time in jail, including following a serious beating in 1600. The victim was a guest of his patron, Cardinal Del Monte, while he was allowed to stay at his Palace in Rome.
This story tells you everything about the level of restraint that the man had.
His first confirmed murder happened on May 29, 1606, when he engaged one of his biggest enemies called Ranuccio Tommasoni. The exact details remain unclear until today, but the man ended up being killed by Caravaggio's sword.
This meant that he was forced to flee Rome as he received a death sentence for the crime, and he subsequently lived in Naples, Malta, and Sicily.
His troubled life eventually came to an end after a long period of erratic behavior, but it remains unclear until today what exactly happened. Some sources state that he was murdered while traveling from Naples to Rome to receive a pardon for his crime, other sources state he died of a fever.
Either way, the turbulent life of this mysterious man ended on July 18, 1610, along with his unique talent that influenced dozens of the biggest artists in history.
More interesting facts about Caravaggio
6. Even though Caravaggio is often credited with the invention of Tenebrism, this particular style was already used by artists before him, including Albrecht Dürer, Tintoretto, and El Greco, to name just a few.
He took this particular style in the world of art to a whole new level, which is why he earned the commemoration for it.
7. In the Netherlands, an entire school of artists was established called the "Utrecht School." These were also called the "Utrecht Caravaggists," mainly because they were heavily influenced by the Italian painter.
Many of these Dutch painters were in Rome at the time that Caravaggio produced his most famous works, including Dirck van Baburen, Gerrit van Honthorst, Hendrick ter Brugghen, and Jan van Bijlert. This is the main reason why the style was brought back to the Netherlands.
8. Following his ultimate breakthrough in Rome in the year 1600 he was referred to as "The Most Famous Painter in Rome." When he fled Rome following the murder he committed, he arrived in Naples where he was called "The Most Famous Painter in Naples."
He was able to find housing in the city through his connections with the powerful Colonna family. The widow of the man that his father once worked for, Costanza Colonna Sforza, lived here. This subsequently resulted in numerous commissions to decorate churches in Naples.
9. The fact that Caravaggio never painted a nude female and how he depicted his young models resulted in allegations of homosexuality. Until today, it remains unclear whether these are true or not.
There are a couple of nations that pretty much assume he also had female lovers, including a note in a court hearing that mentions a certain "Lena" as "Michelangelo's girl."
Perhaps the most intriguing revelation is the fact that the brawl that resulted in murder in 1606 was over a woman named Fillide Melandroni, a prostitute who posed as a model for Caravaggio. Soe sources state that he attempted to castrate his victim over the quarrel for this woman.
10. Regardless of his bad temper and unpleasant character, he remained a genius. One of his friends wrote a fitting epitaph commemorating the man:
Michelangelo Merisi, son of Fermo di Caravaggio – in painting not equal to a painter, but to Nature itself – died in Port' Ercole – betaking himself hither from Naples – returning to Rome – 15th calendar of August – In the year of our Lord 1610 – He lived thirty-six years nine months and twenty days – Marzio Milesi, Jurisconsult – Dedicated this to a friend of extraordinary genius.
Perhaps one of the most fascinating facts about Caravaggio is that he was once depicted on the 100,000 lire banknotes in Italy. This was during the 1980s and 1990s, just before the switch to the euro was made.
His portrait depicted the front of the note, while a Basket of Fruit that he probably painted in 1596 depicted the backside. A remarkable honor for a man who was in prison that much and who committed at least one murder.
This pretty much sums up the story of Caravaggio, one of the most influential artists to have ever lived.