One of the most ambitious painters in history eventually managed to become one of the most famous Mannerist artists in history.
Let's take a closer look at some of the most interesting facts about Tintoretto, a man who left his permanent mark on the amazing city of Venice, Italy, with a wide range of amazing paintings.
1. He was born and raised in Venice
Tintoretto was born was Jacopo Robusti in Venice in the year 1518, a time that several artists of the Renaissance already created their ultimate masterpieces. His exact birth date is unknown but is assumed to be either in late September or the beginning of October.
The man was known for his fierce ambition and intelligence and unlike many nomadic artists of the time, pretty much stayed in his hometown for his entire life.
2. His name refers to his nickname as a little boy
He was the son of a dyer named Battista Robusti, an occupation that is referred to as a "tintore." This means that the name he goes by today is actually the nickname he got as a little boy in Venice.
Tintoretto pretty much means "little dyer", or "dyer's boy," a reference to the occupation of his father.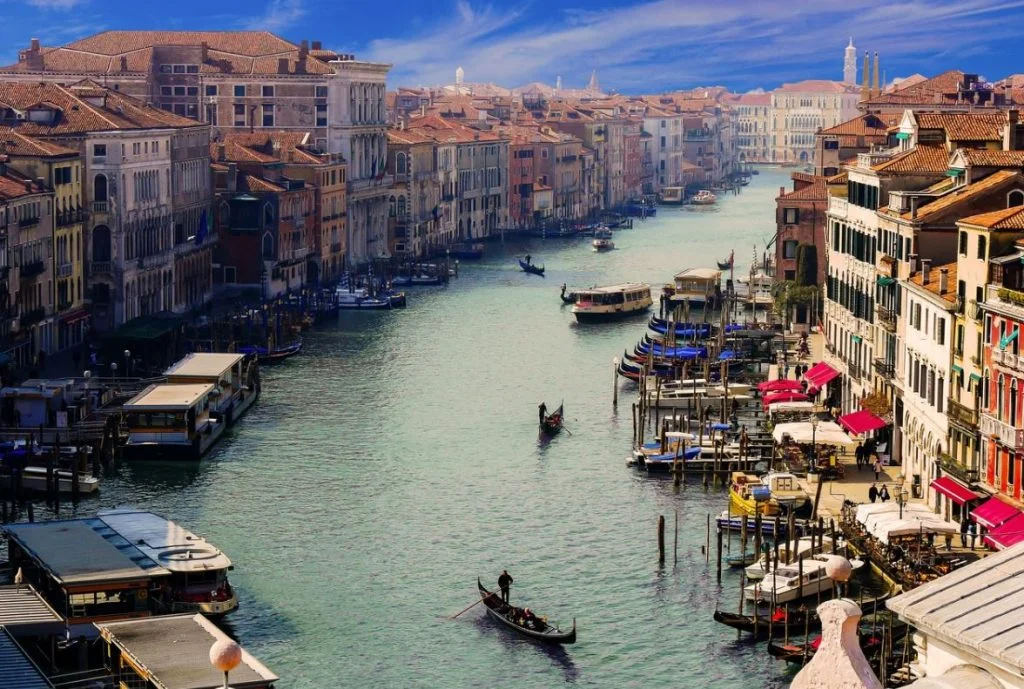 3. He got a completely different nickname as an artist
Very little is known of the childhood of the artist or whether or not he received any formal training. The fact that developed a remarkable painting technique using all of his energy in combination with fierce brushstrokes makes us assume he actually didn't.
His nickname as an artist was "Il Furioso" or "The Furious," a description of the relentless energy he had when completing a painting.
A colleague painter of his of the Venetian School named Sebastiano del Piombo (1485-1547) once mentioned that Tintoretto could paint as much in just two days as he could in two years. This pretty much explains the speed at which he executed his work, something that was both admired and frowned upon at the time.
4. He was briefly trained by one of his main rivals
---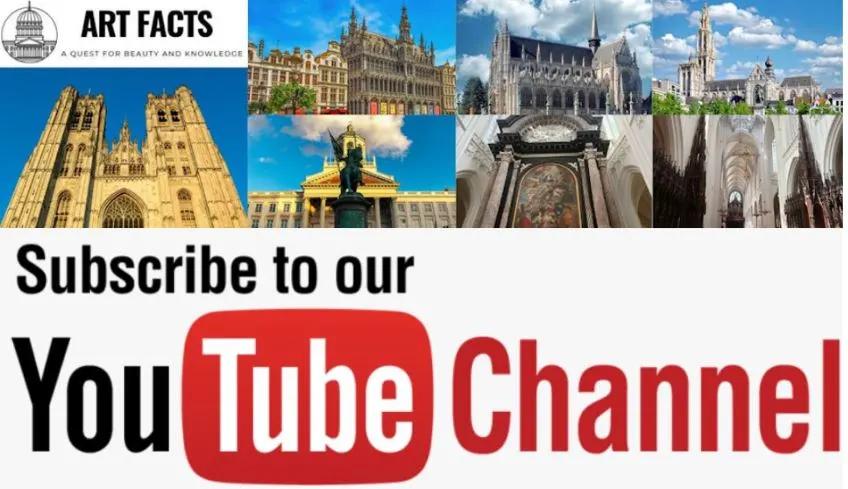 ---
One of his early biographers named Marco Boschini (1602-1681) who lived a century later than the artist, mentioned that he actually received formal training from one of his main rivals, Titian (1488-1576), for just a couple of days.
This story ended in just a few days due to either a clash in personalities between the two artists, or the fact that Titian saw Tintoretto as a great talent and future rival.
Regardless of the lifelong bitter relationship between the two artists, Tintoretto continued to admire Titian's works for the rest of his life, even though the latter continued to belittle his work.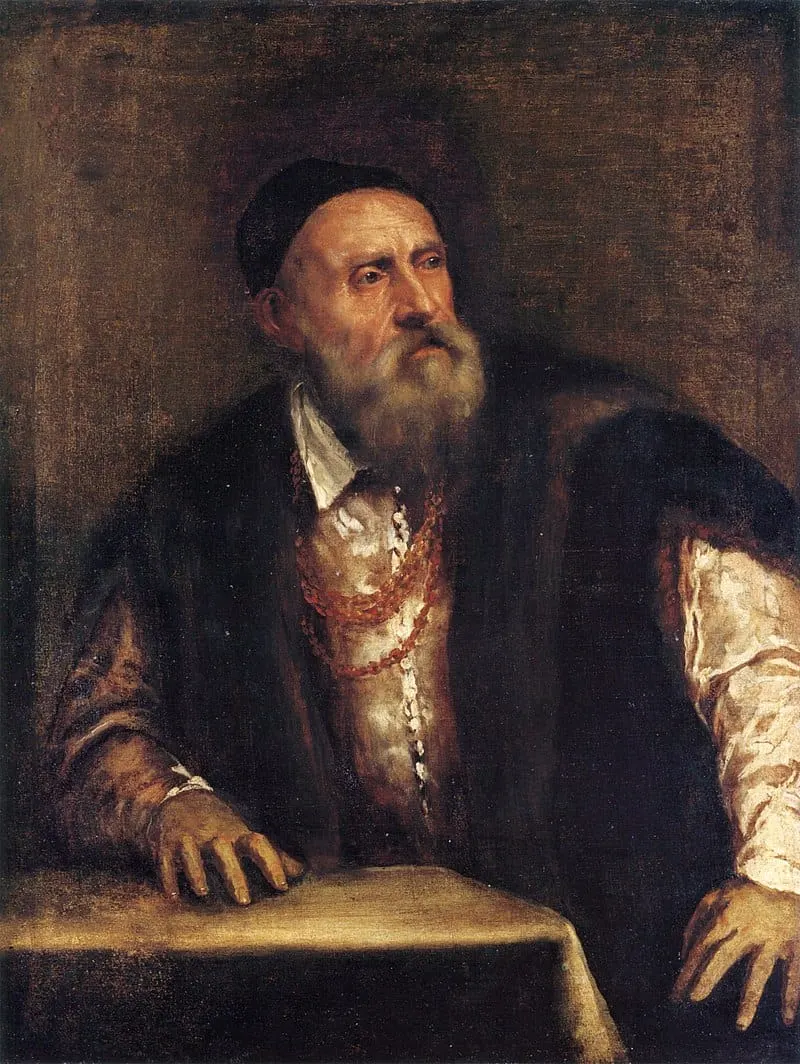 5. He did a lot to improve his painting skills in his 20s
Titian was just one of the masters of the renaissance that he clearly admired. He was also a great fan of the works of both Leonardo da Vinci and Michelangelo, two of the greatest artists in history.
In order to elevate his own work to their level, he went to great lengths. As a starting artist and the son of a humble dyer, he didn't have a lot of money. That's why he had to resort to studying corpses of people and cadavers of animals to increase his knowledge of anatomy.
During the phase that he established himself as an artist, most probably in the 1540s, he acquired casts of sculptures created by one of his idols Michelangelo. The original sculptures are located in Medici Chapel inside the Basilica of San Lorenzo in the city of Florence and are decorating the tomb of Lorenzo di Piero de' Medici.
6. The house he worked in still stands today
The 1540s and 1550s were the decades that Tintoretto established himself as one of the leading artists in Venice, eventually becoming one of the 3 great artists of the Venetian School.
He also set up a studio and was able to produce works of grandiose proportions in record time with the help of assistants. The house that he settled down and worked for the most part of his life still stands in Venice today in a street called the "Fondamenta de Mori."
This house is now referred to as the "Casa del Tintoretto" and is located in the northern part of the city.
7. One of his early works was only recently attributed to him
Many of the early works of the artist have been lost in history, including several frescoes and a portrait of himself and his brother, all of which received appraisal from locals.
His earliest extant work is located in the Santa Maria dei Carmini church in Venice and is called the "Presentation of Jesus in the Temple."
One of the most remarkable facts about Tintoretto is that one of his early paintings was only accredited to him in 2012 and is located in the Victoria and Albert Museum in London. the museum acquired the painting called "The Embarkation of St Helena" in 1865 and all this time assumed it was the work of one of his best friends named Andrea Schiavone (1515-1563).
It's part of a series of 3 paintings with the other ones being called the "The Discovery Of The True Cross" and "St Helen Testing The True Cross." The other 2 paintings are located in the United States.
8. He became one of the great painters in the city of Venice in 1548
Every major artist kinda has a work that establishes himself as a master, and in the case of Tintoretto, it's a work that he completed in the year 1548 while he was approaching his thirties.
This work is called "The Miracle of the Slave" and was originally commissioned by the Scuola Grande di San Marco, a fraternity in Venice at the time. It's now located in one of the city's most famous museums called the Gallerie dell'Accademia.
It's one of the many paintings he created depicting Saint Mark, the patron saint of his hometown of Venice.
9. He used a remarkable marketing strategy to compete with his rivals
Even though he had established himself as a master artist in his hometown, he had some fierce competition to deal with from colleagues. One of his main competitors was Paolo Veronese, another painter known for his paintings of monumental scale such as "The Wedding at Cana," one of the main attractions of the Louvre Museum.
Soon after Veronese, who was originally from Verona, arrived in Venice, most of the greatest commissions went to him as he was considered to be the ultimate master of color.
This means that Tintoretto had to devise a marketing strategy to earn commissions, and his lack of greed played a major role in this. He pretty much offered to work for free or next to no pay on countless occasions, a strategy that often worked.
One example is that he offered to paint two paintings for the Madonna dell Orto church in Venice on a cost-only basis, something pretty much unheard of at the time.
10. Some of his finest works can be found in a building in Venice
As an established painter in Venice, he worked on numerous projects in the city. One building that stands out in terms of holding the largest quantity of his paintings is the Scuola Grande di San Rocco.
This monumental building is the seat of the confraternity that was established in 1478 and is today renowned for being home to some of Tintoretto's finest works. He produced these works in two periods, between 1565 and 1567, and in his later years between 1575 and 1588.
This building can be visited and consists of numerous magnificent rooms full of amazing ornaments and works of art!
11. His Magnum Opus can be found in Venice's most famous palace
Even though modern historians place Tintoretto's work above that of Veronese and just below Titian in the list of 3 Great masters of the Venetian School, more often than not Veronese earned the commissions of monumental paintings.
This was also the case for the work that would eventually become Tintoretto's Magnum Opus, a painting created in 1588 that decorates the main hall of the Doge's Palace in Venice.
This painting is called "Il Paradiso" or "Paradise" and is considered to be the largest painting ever created on canvas. It has dimensions of 9.1 by 22.6 meters (29.9 by 74.1 feet).
The original commission for this painting was given to Veronese, but he died in 1588 after which Tintoretto was given the assignment.
12. He became the inspiration for a famous Greek-Spanish painter
If we closely examine the work of both Tintoretto and El Greco, one of the most famous Mannerist artists of the Spanish Renaissance, then we can clearly identify the influence he has had on the works of the Greek who established himself in Toledo, Spain.
It's fair to assume that El Greco saw the works of the Italian artist during his stay in Venice after moving here from the Kingdom of Candia, modern-day Crete in Greece.
The gloomy sky of his most famous work, "View Of Toledo," can be found in works of Tintoretto as well, including for example "Christ at the Sea of Galilee" (1575-1580).
13. His son was his pupil but became a rather mediocre painter
The artist married a woman named Faustina de Vescovi in 1560, the daughter of a local nobleman. They had multiple children together, including 3 sons and 4 daughters.
One of his sons, Domenico, became his pupils but it's clear that he wasn't exactly the best teacher as he would end up becoming a mediocre painter himself.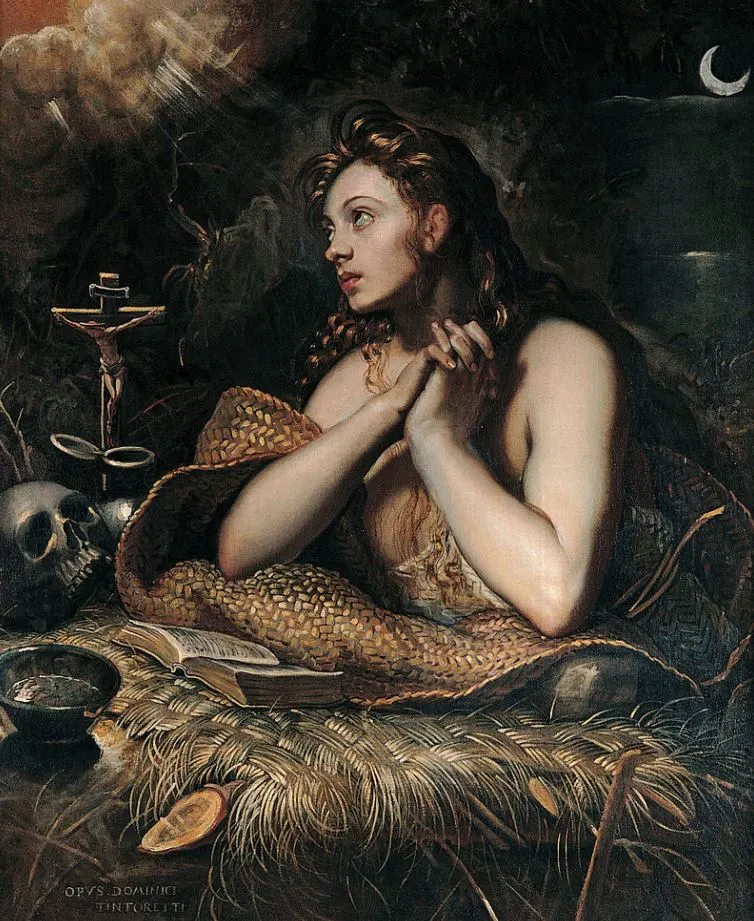 14. His first daughter became a renowned portrait painter herself
Another interesting fact about Tintoretto is that he already had an earlier daughter named Marietta Robusti (1560? -1594). The name of her mother remains unknown but she appeared to be his favorite daughter and also the most renowned artist of his children.
As his daughter, she was often referred to as "Tintoretta" and was most famously known for her portraits, even though only 1 painting can be confidently attributed to her which is her self-portrait, now located at the Uffizi Gallery in Florence.
Unfortunately, she died at the age of 30 in 1590, 4 years before her father passed away while giving birth to a child.
15. He is buried in one of the churches he helped to decorate
He donated a couple of his largest paintings to the Madonna dell Orto in Venice, and this is also the place where he was finally buried after passing away in 1594 at the age of 75.
One of the most prolific artists of the 16th century was buried here together with his favorite daughter Marietta and several other members of his family.