He's considered to be one of the most renowned Baroque Artists in history, and in this post, you'll discover the ultimate list of facts about Peter Paul Rubens, a famous Flemish artist with an amazing life story.
Related: Check out some of Rubens' most famous paintings!
1. Rubens was born in Germany but grew up in Antwerp
Peter Paul Rubens (1577-1640) was born in the German town of Siegen on June 28, 1577. His parents were named Jan Rubens and Maria Pypelincks and his father was a Calvinist. The family had to flee their hometown for Cologne because of the prosecution of Protestants by the Duke of Alba.
His father died in the year 1587 and just 2 years later, he moved with his mother to Antwerp, one of the major cities in the Low Countries at the time and now an important port-city in Belgium.
What's remarkable is that his father, who was a lawyer, had an affair with one of his famous clients, Anna of Saxony. She was the second wife of William of Orange, one of the most famous people in Dutch history. He even briefly settled at her court in Siegen in the year 1570.
This link would prove to be important for Peter Paul later on in his life.
2. He entered the Guild of St. Luke in his early 20s
His family was well-off which meant he was able to go to a prestigious school and receive a Renaissance humanist education. He studied Latin and classical literature, but from an early age, it was clear he was a talented painter.
He started an apprenticeship with famous Mannerist painter Tobias Verhaeght at the age of 14. During this period, he mainly copied paintings of other renowned artists.
This training further enhanced his technique which allowed him to enter the prestigious Guild of St. Luke in the year 1598 when he was in his early 20s. This was the main guild for artists in the city.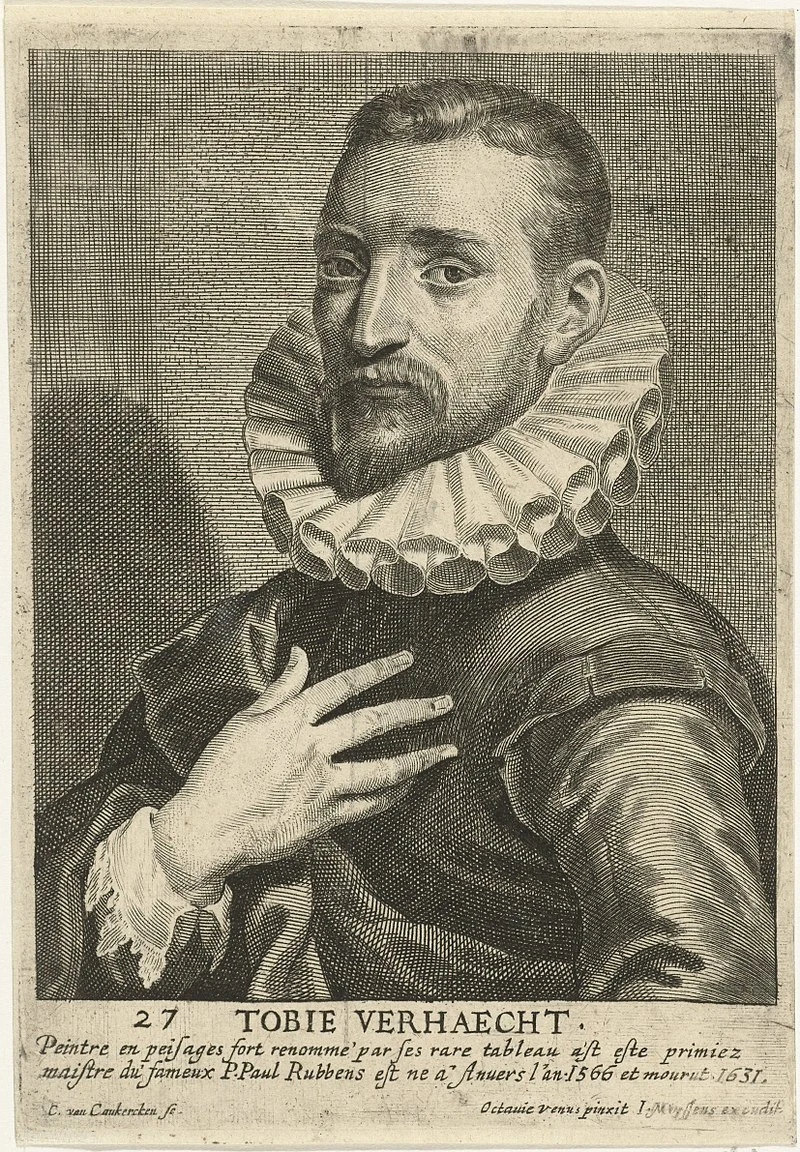 3. He was influenced early on by famous Italian painters
---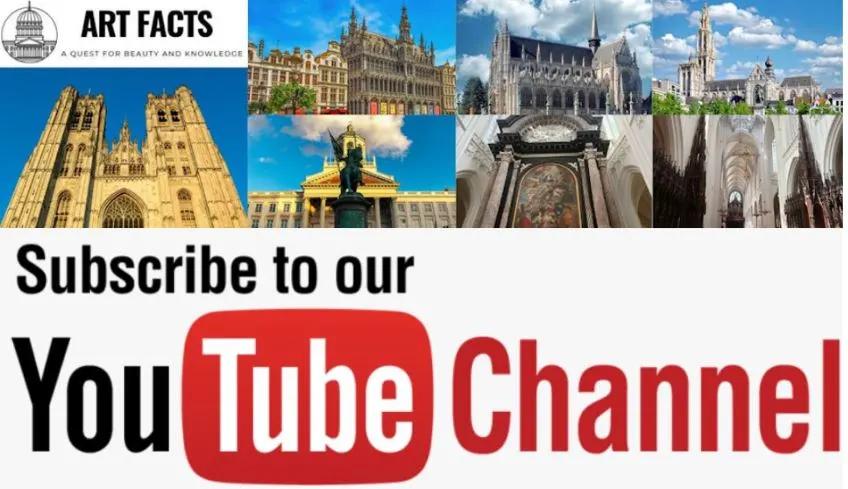 ---
He traveled as an independent artist for the first time to Italy in the year 1600. This journey brought him to Venice where he saw the paintings of masters of the Venetian School such as Titian, Veronese, and Tintoretto.
The young artist settled at the court of Duke Vincenzo I Gonzaga in Mantua, a city in the central part of northern Italy in the Lombardy Region. He was able to travel to other cities as well, including Florence and Rome where he saw the works of Michelangelo, Raphael, and Leonardo da Vinci.
His biggest inspiration during this period was Caravaggio who has a distinctive and unique style.
4. He was a successful diplomat and a welcomed guest
Even though he stayed in Italy for nearly 5 straight years between 1604 and 1609, he went on diplomatic missions earlier for the Duke as well. One of these missions was to deliver gifts from the Duke to the court of Philip III.
During this stay in Spain, he painted an equestrian portrait of the Duke of Lerma, a painting which can now be found in the Prado Museum in Madrid.
This work is surprisingly similar to a painting created by Titian over 50 years earlier which depicts Charles V as he poses on his horse.
5. Rubens never managed to return to Italy after 1609
Spending nearly a decade in Italy had a tremendous influence on Rubens' oeuvre. During this period, which lasted nearly a decade, he was clearly overwhelmed with the masterpieces he saw from some of the greatest artists in history.
Unfortunately, his mother fell ill in 1608 and he finally managed to come back to Antwerp in April of 1609, only to learn that his mother had already passed away.
On the bright side, 1609 was the year that the Treaty of Antwerp was signed which literally ended the Eighty Years' War, at least for 12 years. It was a year of festivities and also the year that he married his first wife called Isabella Brant, the daughter of a prominent figure in Antwerp named Jan Brant.
6. He became the court painter of the rulers of the Habsburg Netherlands
A month before he got married, he became the court painter of the rulers of the Low Countries, Albert VII, Archduke of Austria, and his wife Infanta Isabella Clara Eugenia of Spain. This happened in September 1609.
He wasn't just hired as a painter but also as an ambassador and diplomat, two areas he mastered and which would continuously intertwine during his lifetime.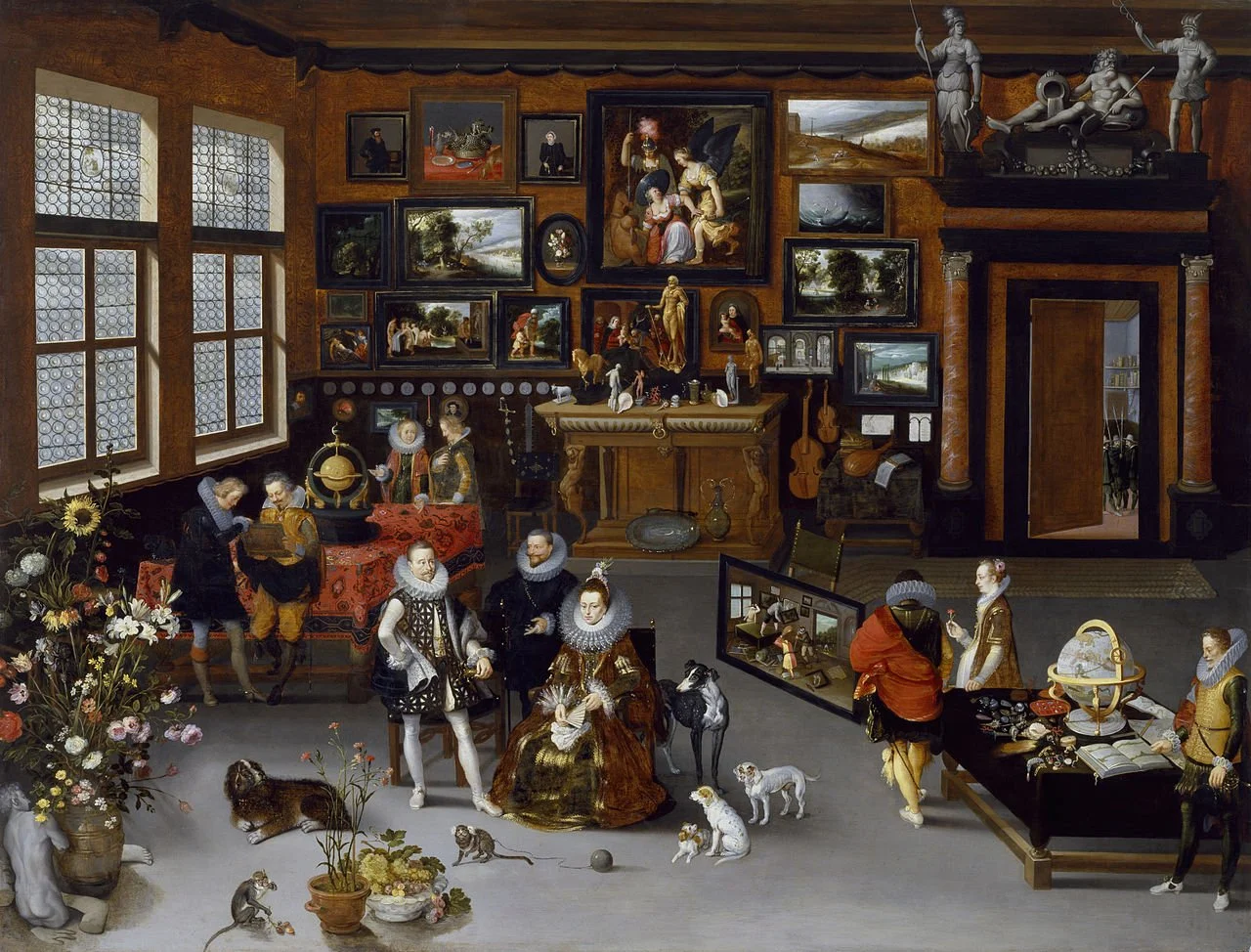 7. He moved into the famous Rubenshuis in 1610
As a court painter, it was the norm to either live at the court or either in the proximity of the residence of the royalty you worked for. One of the most amazing facts about Peter Paul Rubens is that he managed to acquired permission to set up his workshop in Antwerp, his home city.
In 1610, he bought the "Rubenshuis" and completely renovated it. The interior courtyard looks quite similar to an Italian Palazzo and more specifically, that of Palazzo Pitti in Florence which he most probably visited during his stay in Italy.
That he was a fervent admirer of architecture in Italy was a certainty. He even published a book in 1622 which was based on drawings he made of the palaces in Genua referred to as "Palazzi di Genova."
8. Rubens wasn't just a prolific painter but also an art collector
It's estimated that Rubens painted about 1,403 pieces of art, excluding the numerous copies made by his workshop in the Rubenshuis.
Apart from being a prolific painter who ran an extremely successful workshop which made him unbelievably rich, he was also an avid art collector and art dealer, resulting in the sale of paintings all across Europe.
The Rubenshuis in Antwerp is still decorated with numerous paintings of some of the biggest artists in history, including Titian and his friend and colleague Jan Brueghel the Elder.
9. He worked together with some of the most renowned artists in history
Jan Brueghel the Elder (1568-1625) is just one of the famous painters he frequently collaborated with. Renowned animal painter Frans Snyders (1579-1657) was a welcomed guest at the workshop of Rubens as well.
Perhaps his most famous and talented pupil was Anthony van Dyck (1599-1641), a Flemish painter who initially acquired enormous success in the Southern Netherlands and Italy and eventually became the court portraitist in England.
10. One of his most famous works can be found in Antwerp's Cathedral
Shortly after setting up his workshop, Rubens got the commission to paint two altarpieces for the St Walburga Church in Antwerp.
Between 1610 and 1614, he created two of his most famous works called "The Raising of the Cross" (1610) and "The Descent from the Cross" (1611–1614).
The original painting can now be admired in the Cathedral of Our Lady in Antwerp, the most famous church in the city.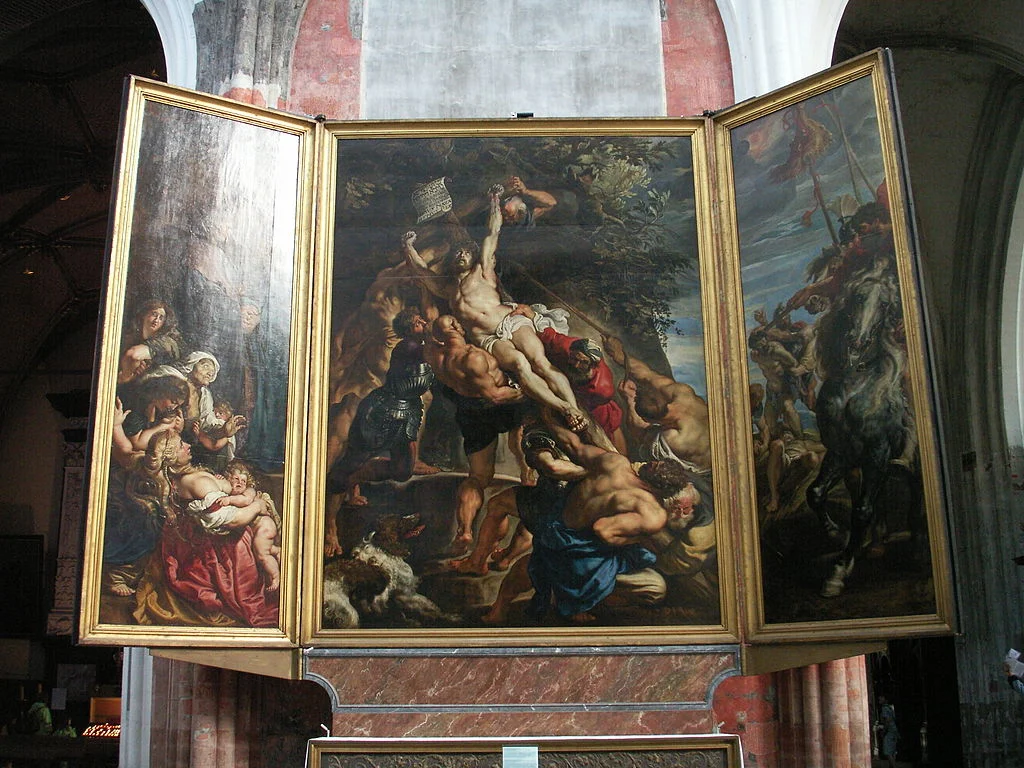 11. He got an astounding commission in France in the early 1620s
It's fair to conclude that Rubens was one of the most sought-after artists in the early 17th century. one of the most amazing facts about Peter Paul Rubens which emphasizes this notion is that he received a commission from the Queen Mother of France, Marie de' Medici, in the year 1621.
The idea was for Rubens to create 2 allegorical collections of 24 paintings that celebrated the life of the queen and her late husband, Henry IV.
Even though he completed the first collection between 1621 and 1625, which was originally decorating one of the wings of Luxembourg Palace in Paris but is now at the Louvre Museum, he never managed to complete the second collection.
Marie was banished from France in 1630 by her own son Louis XVII and she remarkably died in the house that Rubens lived in during his childhood years in Cologne.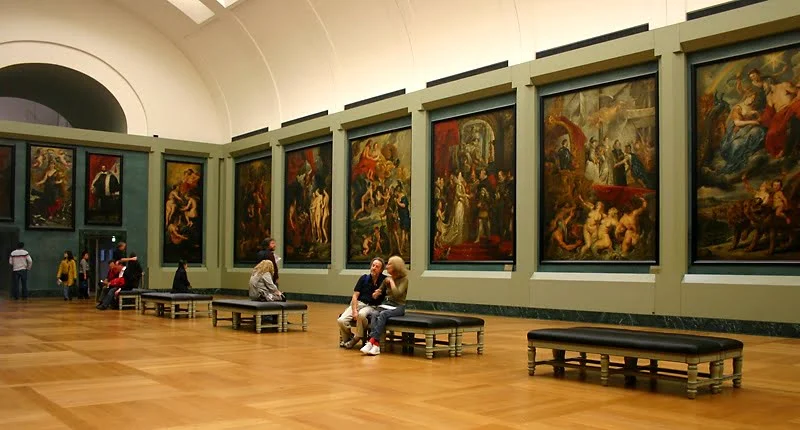 12. His diplomatic missions earned him prestigious titles
Did we already mention that he excelled at both painting and his duty as an ambassador?
He was clearly a very likable man because he was welcomed as a true gentleman everywhere he went. This earned him both a noble title from the King of Spain, Philip IV, in 1624, and he was knighted by King Charles I of England in 1630 as well.
That's why he is referred to as "Sir Peter Paul Rubens."
13. He depicted voluptuous figures because of his 16-year-old wife
After returning from England in 1630, Rubens spent the last decade of his life in Antwerp. His first wife Isabella Brant had passed away in 1626 and he married again in 1630.
The lucky woman, or perhaps we better say girl, to marry the 53-year-old rich artist and diplomat was the 16-year-old niece of his first wife called Hélène (or Helena) Fourment (1614-1673).
The young girl quickly turned into a curvy woman and it's from her that Peter Paul took the inspiration to depict the women in his paintings as rather voluptuous. This style remains characteristic for the final period of his career.
14. He is buried together with his entire family in a church in Antwerp
Peter Paul Rubens died at the age of 62 because of heart failure after suffering from a form of chronic arthritis. He was buried at the Saint James' Church in Antwerp.
The burial chapel for him and his entire family was constructed between 1642 and 1650 and houses the remains of his second wife, his children, and various members of both Peter Paul and Helena.
The painting that hangs above his tombs was painted by the artist himself.
15. One of Rubens' paintings sold for a record-price in 2002
One of Rubens' most famous paintings called "Massacre of the Innocents" was up for sale in the year 2002 at auction house Sotheby's. It was eventually sold to Lord Thompson, in Canada better known as "Ken Thompson," a Canadian businessman and art collector.
One of the most intriguing facts about Peter Paul Rubens is that the price paid on July 10, 2002, was a whopping £49.506,650 million (USD $76.2 million). At the time, it was the record auction price ever for a painting of an Old Master (a painter active before 1800).
Thompson eventually donated the painting to the Art Gallery of Ontario in Toronto in 2008 after spending a period of time at the National Gallery in London. It's still one of the most expensive paintings on public display in a museum today!