The Baltimore Museum of Art (MBA) is one of the greatest museums in the United States for a number of reasons.
It houses an incredible collection of paintings by Henri Matisse and Pablo Picasso and a significant number of Impressionist paintings.
With a collection size of over 95,000 objects, these are far from being the only amazing artworks on display at the museum.
The museum was established in 1914 and is located on Museum Drive in the northern part of the city. This is just a few miles from downtown Baltimore.
The main structure of the MBA is a Neoclassical building that was designed by renowned American architect John Russell Pope (1874-1937) in the 1920s. Two landscaped gardens full of 20th-century sculptures adjoin this monumental building.
Just like the National Gallery in Washington D.C., the MBA is free to visit. Below is an overview of some of the most notable paintings at the Baltimore Museum of Art.
1. Rinaldo and Armida – Anthony van Dyck
Date created: 1629
Dimensions: 235.3 x 228.7 centimeters (93 x 90 inches)
Rinaldo and Armida is definitely one of the highlights at the Baltimore Museum of Art. This huge work of art was painted by Flemish artist Anthony van Dyck (1599-1641) in 1629, most probably at the request of King Charles I of England for whom he worked at the time.
The painting depicts a scene from a book that was probably owned by the king titled "Jerusalem Delivered" or "Gerusalemme Liberata." This Baroque painting was painted in the typical dramatic fashion f the 17th century and provides that van Dyck was a lot more than a renowned portrait painter.
2. Blue Nude – Henri Matisse
Date created: 1907
Dimensions: 92.1 × 140.3 centimeters (36.3 × 55.2 inches)
Blue Nude is a fascinating painting by Henri Matisse (1869-1954), a French artist who played a major role in the development of modern art. He was one of the founders of the Fauvist artists, a group who redefined using colors in their works. This painting was completed a few years after the group was established.
---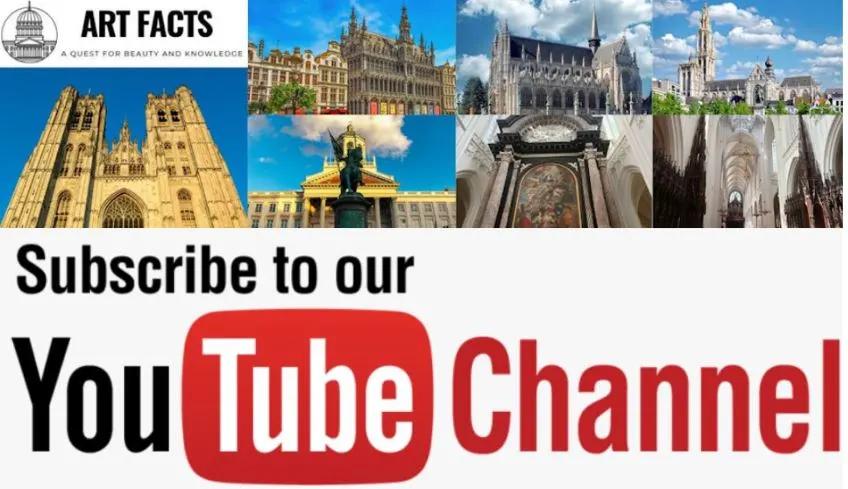 ---
Just like most Fauvist paintings at the time, it was highly controversial. Purposely using illogical colors wasn't appreciated by everyone who laid eyes on the work. Despite the initial criticism, this painting at the Baltimore Museum of Art became one of the most influential works of the early 20th century and inspired the likes of Pablo Picasso (1881-1973) and Georges Braque (1882-1963).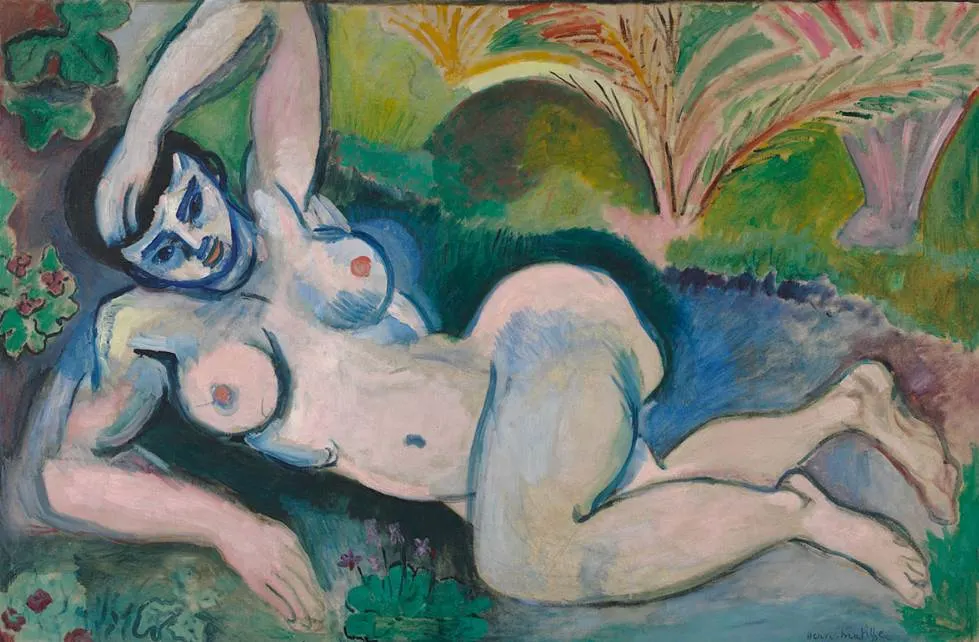 3. Madonna Adoring the Child with Five Angels – Sandro Botticelli
Date created: 1485-1490
Dimensions: 132.7 centimeters (52.2 inches) (Diameter)
Madonna Adoring the Child with Five Angels is a Renaissance painting that was completed by Renaissance master Sandro Botticelli (1445-1510). Like most paintings by the Italian artist, it's unclear when exactly he completed the work as he only dated one painting in his entire career.
It's fairly certain, however, that he completed it in the second half of the 1480s. This means that it was painted shortly after he had finished his two ultimate masterpieces, "Primavera" and "The Birth of Venus." This work is a tondo that features the Madonna with her infant Jesus accompanied by 5 angels in the Gothic style.
4. Paysage Bords de Seine – Pierre-Auguste Renoir
Date created: 1879
Dimensions: 14 × 23 centimeters (5.5 × 9 inches)
Paysage Bords de Seine or "Landscape on the Borders of the Seine" is a small painting by Pierre-Auguste Renoir (1841-1919), a renowned Impressionist artist. The painting is barely larger than a sheet of paper and was completed using oil on linen.
What makes this painting significant is that it was stolen from the Baltimore Museum of Art in 1951. This happened during an exhibition titled "From Ingres to Gauguin." The painting was recovered in 2012 when somebody attempted to sell it at the Potomack Company auction house in Alexandria, Virginia.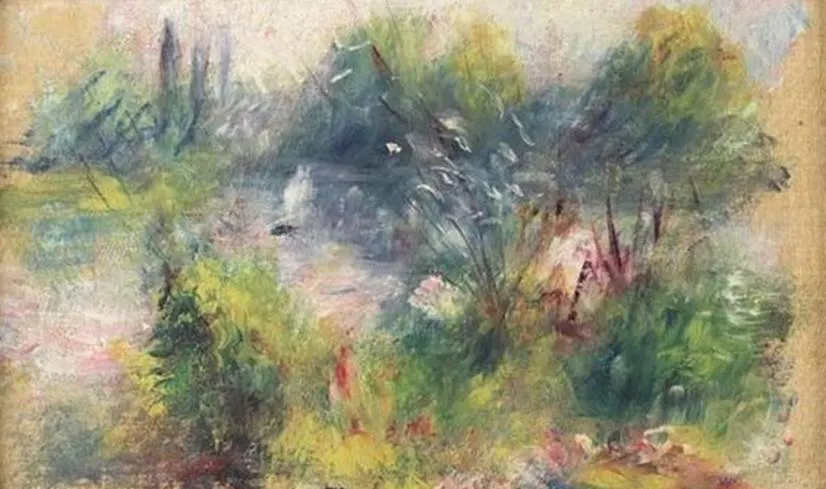 5. Mont Sainte-Victoire seen from the Bibemus Quarry – Paul Cézanne
Date created: 1897
Dimensions: 65.1 x 81.3 centimeters (25 x 32 inches)
Mont Sainte-Victoire Seen from the Bibemus Quarry is one of the many landscape paintings by Paul Cézanne (1839-1906). Cézanne lived in southern France during the final years of his life and frequently used the magnificent landscape of the French Rivièra as a source of inspiration.
It's one of many paintings in a series by Cézanne that depict Mont Sainte-Victoire, a prominent mountain near Aix-en-Province, the Post-Impressionist artist's native city. Most of the paintings in the series depict the mountain in the distance, but in this work, it can be seen fairly up close as it dominates the upper part of the composition.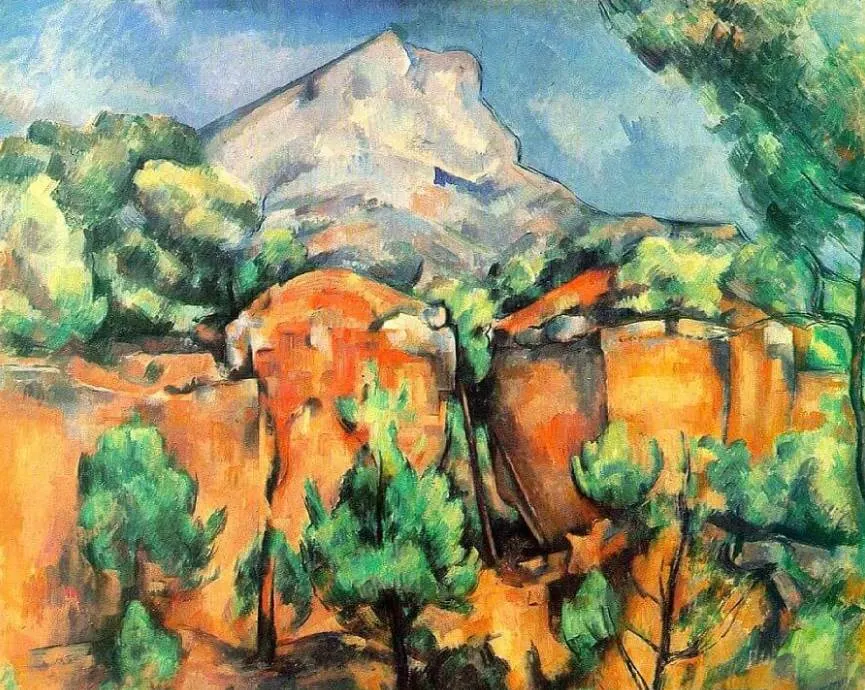 6. A Pair of Boots – Vincent van Gogh
Date created: 1887
Dimensions: 32.7 × 41.3 cm
A Pair of Boots is one of the multiple paintings by Vincent van Gogh that depict boots or shoes. It clearly shows the incredible talent of the Dutch artist who managed to create a vivid painting out of such an ordinary subject matter.
The backstory of this painting is equally fascinating as well. He bought these shoes at a flea market with the intent to use them to paint a still life painting. He instead wore them for a long walk on a rainy day and only painted these boots afterward.
7. The Game of Knucklebones – Jean-Baptiste-Siméon Chardin
Date created: 1734
Dimensions: 82 x 65.5 centimeters (32.2 x 25.7 inches)
The Game of Knucklebones is a painting by the French artist of the Rococo era Jean-Baptiste-Siméon Chardin (1699-1779). He is considered to be the ultimate master of still life and genre paintings of the 18th century, often including common people doing ordinary things such as household chores.
This painting depicts a young girl who engages in the game of knucklebones, a game in which various objects are tossed into the air and caught in various positions. It's a game of skill in which Chardin had to perfectly balance the thrown object the moment the girl throws it.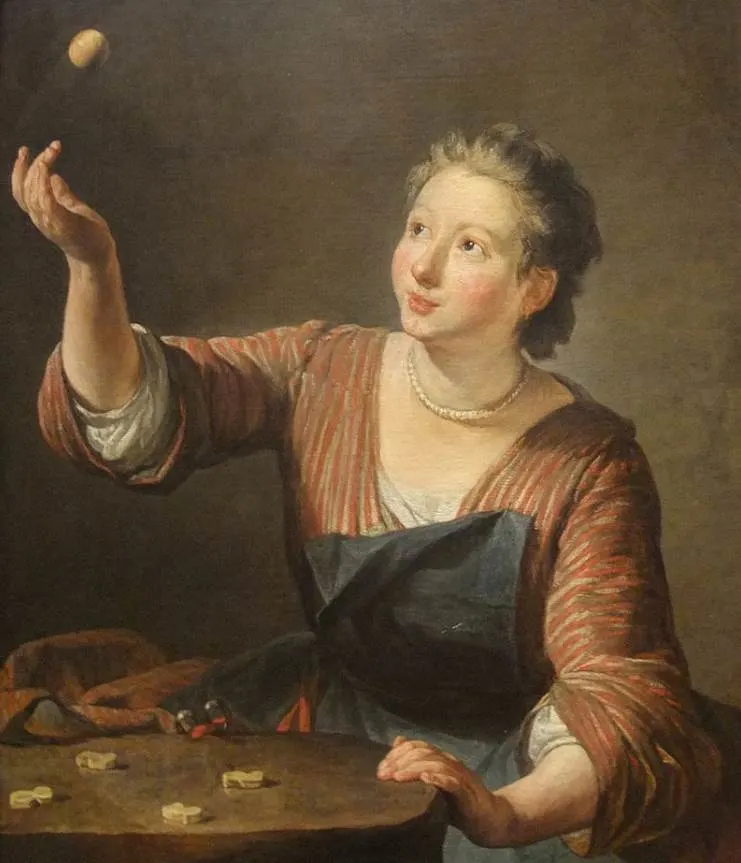 8. The Painter's Window – Juan Gris
Date created: 1925
Dimensions: 100 x 81 centimeters (39.37 x 31.88 inches)
The painter's window is a painting by José Victoriano González-Pérez (1887-1927), a Spanish artist better known as "Juan Gris" who spent most of his career in France. He was one of the leading Cubist artists of the early 20th century and an associate of Pablo Picasso.
This Cubist painting is one of the prime examples of Synthetic Cubism. This movement emerged in 1912 and remained highly influential until 1919. Gris, however, continued to integrate the ideals of Synthetic Cubism into his works until he passed away in 1927.
9. Titus, the Artist's Son – Rembrandt van Rijn
Date created: 1660
Dimensions: 81.5 × 78.5 centimeters (32 × 30.9 inches)
Titus, the Artist's Son is one of several paintings by Rembrandt van Rijn (1606-1669) that depict his son Titus van Rijn (1641-1668). Titus was the only surviving child into adulthood of the Dutch master of the Dutch Golden Age and his wife and Saskia van Uylenburgh.
Rembrandt is often described as one of the greatest and most versatile artists in history, and this cheeky portrait in which Titus rests his hand on his chin helps you to understand why.
10. Charing Cross Bridge, Reflections on the Thames – Claude Monet
Date created: 1899-1904
Dimensions: 65.1 x 100.3 centimeters (25 x 39.5 inches)
Charing Cross Bridge, Reflections on the Thames is one of the multiple paintings by Claude Monet (1840-1926) in a series titled "Charing Cross." He produced a total of 37 paintings on this subject while staying at the prestigious Savoy Hotel in London in 1899.
Monet was the founding father of Impressionism and this painting perfectly reflects the hazy style that made the artist famous. Every painting in this series has a unique quality. He completed another series in Venice during his final stay in the Italian city in 1908.