When a Spanish noblewoman became the wife of a powerful Italian ruler, he commissioned a portrait of her from one of the leading Mannerist artists of the 16th century.
Today, this fascinating Mannerist painting is considered one of the most splendid portraits of the Late Renaissance era.
Let's take a closer look at the Portrait of Eleanor of Toledo, a painting by Bronzino with more than one interesting story to tell.
1. It was completed when Eleanor was in her early twenties
Eleanor of Toledo (1522-1562) was a Spanish noblewoman who married the Duke of Florence, Cosimo I de Medici (1519-1574), in the year 1539.
She wasn't Cosio's first choice, however, because he initially asked Holy Roman Emperor Charles V to marry his daughter Margaret of Austria.
She refused the offer and Charles presented Eleanor instead. She was the daughter of the rich Viceroy of Naples, a close associate of Charles V.
It didn't just give Cosimo a strong link to Spain but because Eleanor was such a keen businesswoman, she really helped her husband during his reign.
This portrait was completed around 1545, approximately 6 years after the marriage, and when Eleanor was about 23 years old.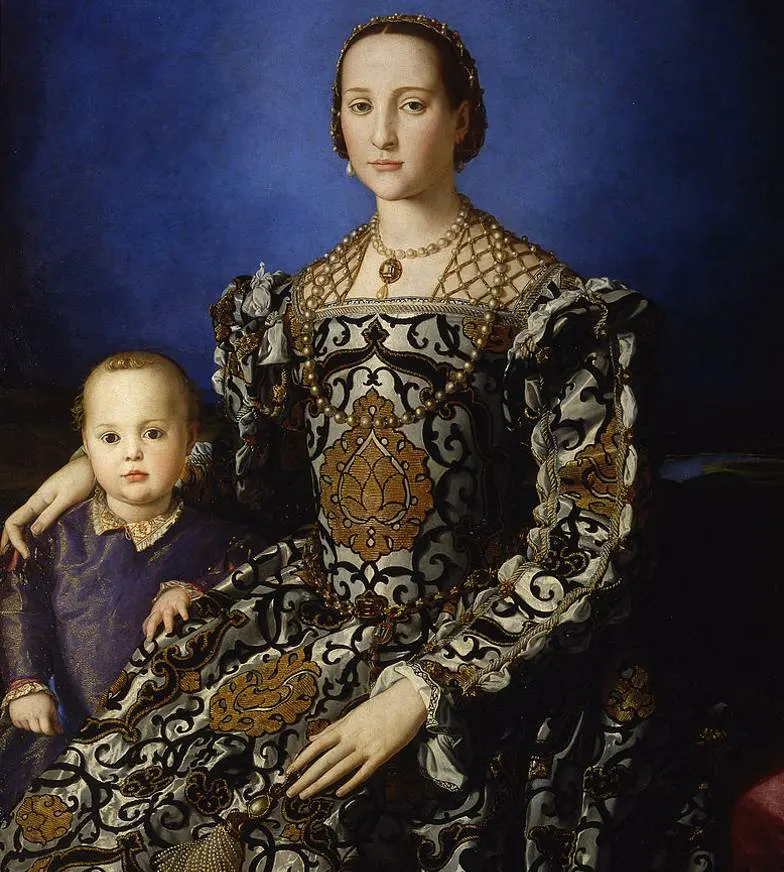 2. It was painted by the court painter of the Duke of Florence
Cosimo I de Medici became the second Duke of Florence in 1537 when he was just 17 years old. He held the highest position in the Republic of Florence until 1569.
---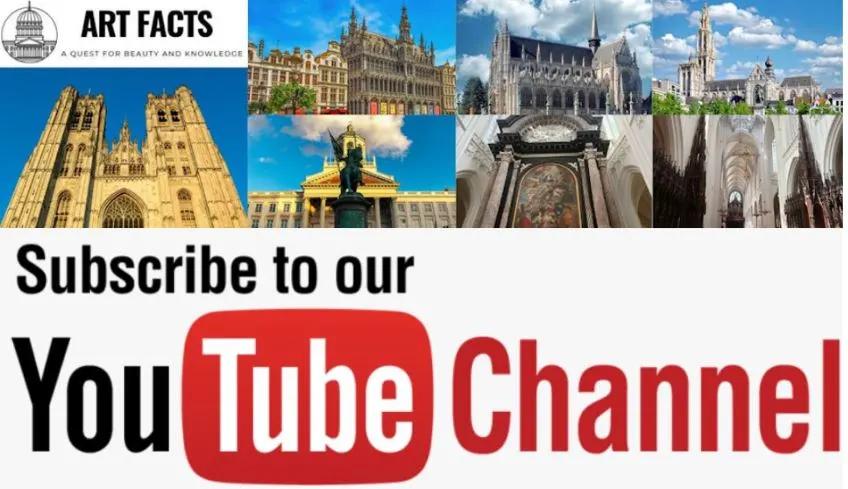 ---
This was the year that he became the Grand Duke of Tuscany, a title he established with the help of Pope Pius V.
This monarchy, which was ruled by the Medicis until 1737, existed between 1569 to 1859. However, there were a few interruptions along the way.
Together with his wife Eleanor, he completely renovated and expanded the Pitti Palace and used it as his main residence and a place to house his amazing collection of fine art.
Cosimo hired a local artist named Agnolo di Cosimo (1503-1573), better known by his nickname "Bronzino," as his court painter and the Portrait of Eleanor of Toledo is just one of many masterpieces he completed for the Grand Duke;
3. Eleanor is adjoined by her son but it's unclear who he is
The painting is a traditional portrait of a rich Italian aristocrat who is adjoined by her son. She carefully places her arm around the little boy, a sign of her motherhood.
What's remarkable about this portrait is that it remains unclear who the boy really is. There is no supporting documentation to identify him so art historians can only guess.
Because the painting is likely to have been completed in 1545, it's fair to assume that the boy is Giovanni, her second son who was born in 1543 and who became a cardinal later on in life.
There's a tragic story about this painting as well. Two of her sons, Garzia and the presumably depicted Giovanni, died within weeks of each other in 1562 after they all contracted malaria during a trip to Pisa.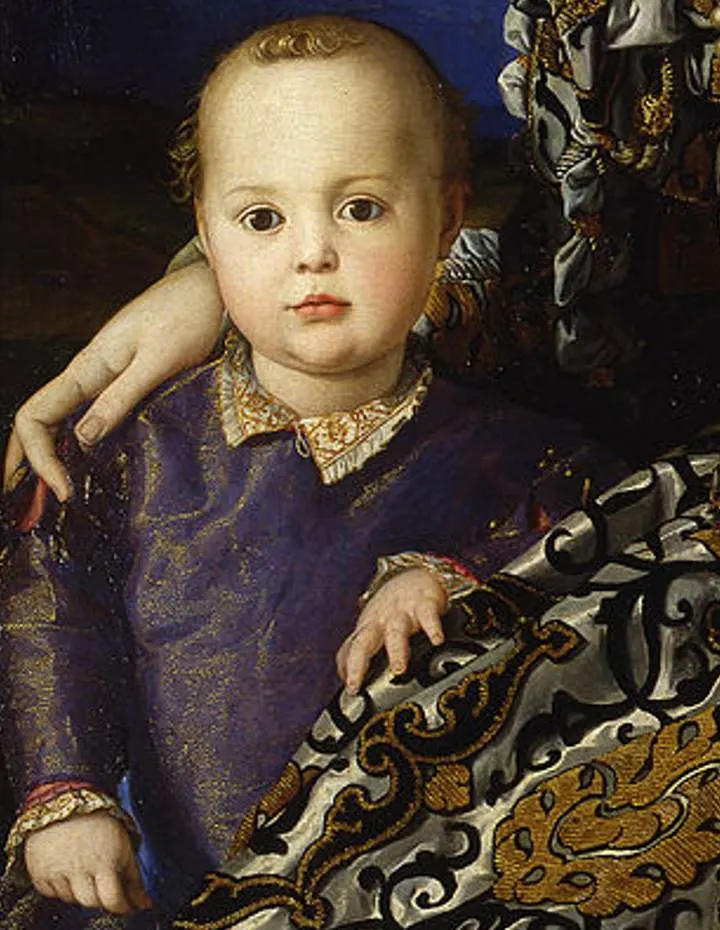 4. It was the first time in history that a child was included in such a portrait
Eleanor of Toledo has been described as the first consort in history, a title commonly known as the "First Lady" in modern times.
Her portrait is also the first in history because it's presumably the first state-commissioned portrait of a ruler and her child.
The idea behind this was most probably to emphasize the stability in the Republic of Florence because there was more than one heir to the throne (because this was the couple's second son).
5. The highlight of the painting is the noblewoman's incredible dress
Eleanor wasn't just a great businesswoman but was also very fashionable. Bronzino depicted her with one of her finest dresses and did a marvelous job painting it.
The dress is made of silk velvet and features arabesque motifs. There are also pomegranate motives that further reference her motherhood.
Around her neck, she wears a large golden belt, a sign of her incredible wealth. Although this can't be verified, this large golden necklace might be one of Benvenuto Cellini's masterpieces.
What's amazing about this dress is that a replica of it can be admired at the museum of the Pitti Palace, the former residence of Cosimo I and Eleanor of Toledo in Florence.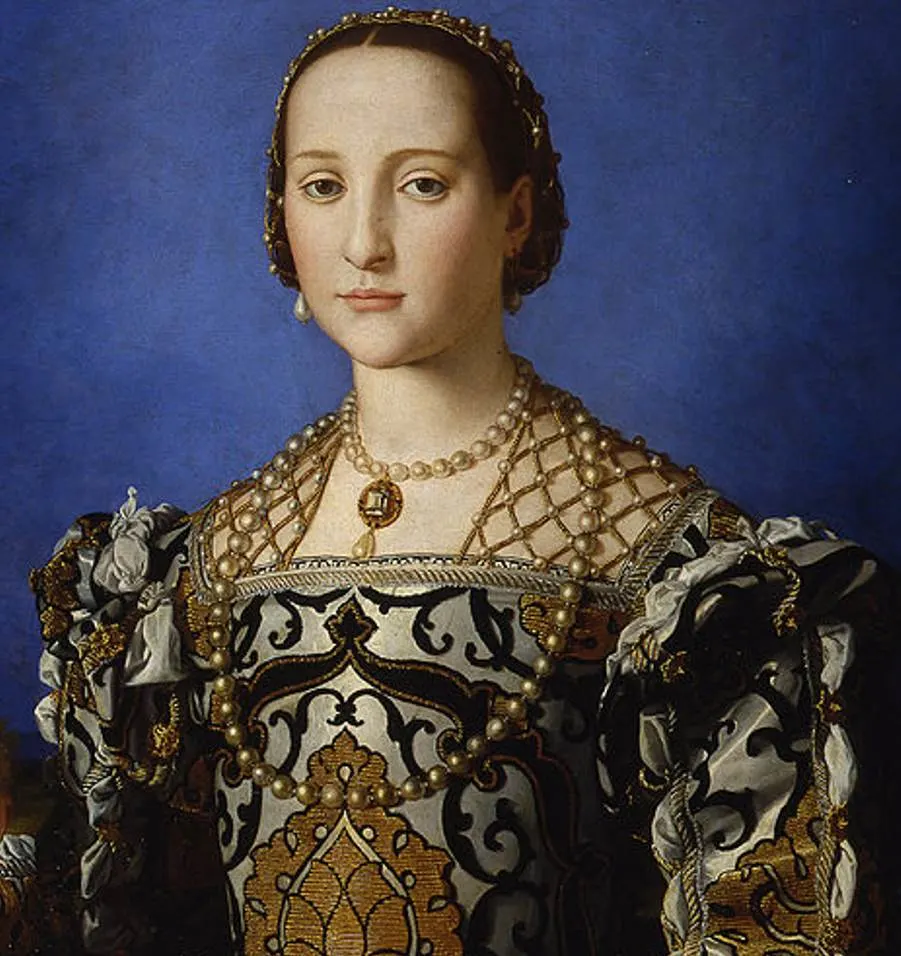 6. The portrait might have served as a form of advertising for a local industry
Cosimo I was a great ruler who revived the Republic of Florence to new heights following the complicated first decades of the 16th century.
He used art as a means to solidify his power. Bronzino, Benventu Cellini, and Girorgio Vasari are just a few of the artists he patronized.
The silk industry had been of mighty importance to Florence for centuries, but it started to fail following several wars.
The impeccable dress worn by Eleanor in this portrait might have been direct advertising for the silk industry in the Republic of Venice which Cosimo singlehandedly restored.
7. How big is the Portrait of Eleanor of Toledo by Bronzino?
The Portrait of Eleanor of Toledo by Bronzino is an oil on panel painting. It' medium-sized as it has dimensions of 115 × 96 centimeters (45 × 38 inches).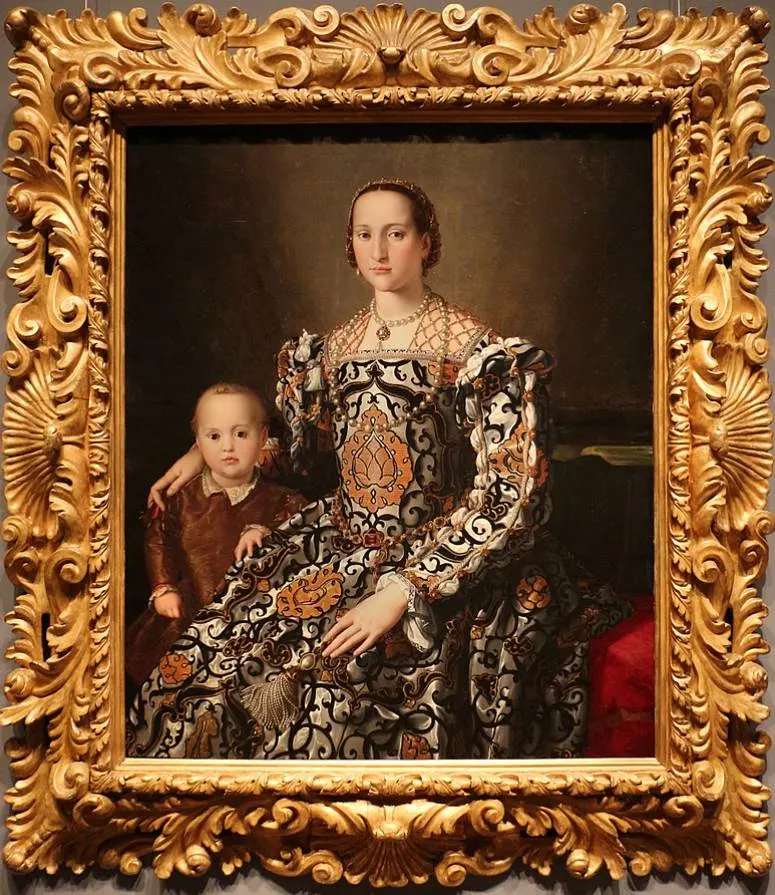 8. Where is the painting located today?
The Uffizi Gallery in Florence is one of the most popular art museums in the world. It was, however, established as an administrative center to house Cosimo's offices or "Uffizi."
Many paintings in this museum were commissioned by the Grand Dukes of Florence, including this magnificent portrait of the Republic's first lady.
Today, the painting is still part of the collection of the Uffizi Gallery, a museum that houses an incredible collection of Renaissance paintings.