When a couple of French artists formed a group, a new art movement emerged in the early 20th century. It set the tone for the future of the visual arts in the 20th century.
The Fauvism artists also referred to as the "Fauves" or "Beasts" developed a style with extremely bright colors and would inspire many of the most renowned modernist artists during the next decades.
He was one of the most versatile members of this group of painters and a defining figure in the world of art in this period in history.
In this article, we'll take a closer look at some of the most interesting facts about Henri Matisse (1869-1954), a man who produced numerous amazing paintings.
1. He was born in Northern France and only started painting at age 20
There was nothing that could predict the fact that Henri Matisse would end up becoming one of the defining artists of the early 20th century during the first two decades of his life. He was born in Le Cateau-Cambrésis and grew up in Bohain-en-Vermandois, towns in Northern France.
His family was well off as his father owned a successful grain business. He wanted his son to study law in Paris, and so he did. After graduating, he even worked in the administration of his hometown of Le Cateau-Cambrésis.
This all changed when his mother unwittingly bought him some art supplies in the year 1889. You know, just to pass the boredom of being bedridden following an attack of appendicitis and subsequent operation.
Matisse picked up his first brush when he was 20 years old and described this moment as "discovering a kind of paradise." Just 2 years later and after a lot of nagging to his unhappy father, he went back to Paris to study at the Académie Julian, a private art school.
2. He fell in love with Impressionism after meeting an Australian artist
His academic studies during the 1890s allowed him to get initiated in the world of art but on an academic level. This means that his first works consisted of landscapes and still lifes, a sheer difference to the type of art that would put him on the map about a decade later.
---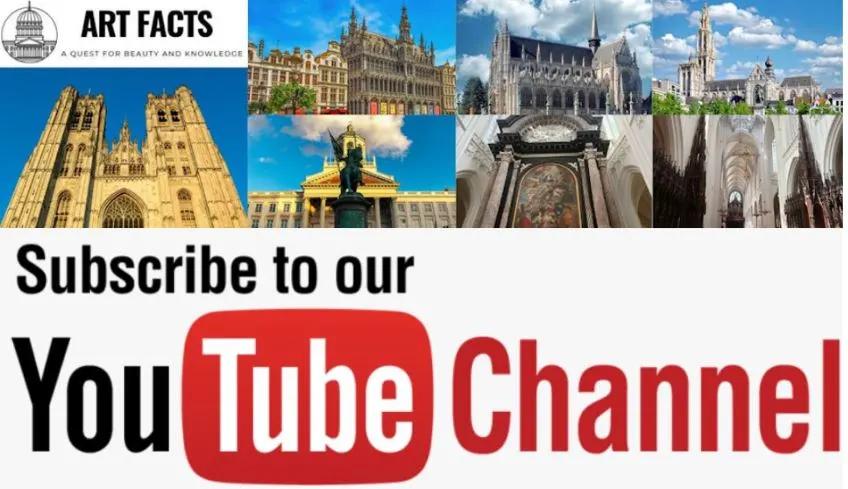 ---
Although he became a proficient landscape painter during this period, he radically changed his style after meeting Australian artist John Russell, an Impressionist artist who lived on the island Belle Île off the coast of Brittany in 1896.
Here he came to know about the incredible talent of Dutch painter and Post-Impressionist artist named Vincent van Gogh (1853-1890). This meeting along with the discovery of the oeuvre of van Gogh laid the foundation for his future use of colors.
3. Mattise was one of the founding members of the Fauvism art movement
Henri Matisse married a woman named Amélie Noellie Parayre in 1898. Just a couple of years later, his parents-in-law were involved in a scandal called the "Humbert Affair" that left him as the sole breadwinner of the extended family.
This revolutionary change resulted in the artist putting his effort into a higher gear and this eventually culminated in the formation of a group named the "Fauves" or "Beasts." He and his colleague André Derain (1880-1954) were the founding fathers of this group.
The name of the group refers to the wild usage of colors while still preserving the ideals of the Impressionist movement. The inspiration of the group came from Symbolist painter Gustave Moreau (1826–1898), a teacher at the École des Beaux-Arts in Paris where Matisse briefly studied.
4. He often hung out with his friend and rival Picasso
Matisse met Pablo Picasso (1881-1973) at the height of the Fauvism art movement in 1906. The two remained close friends for the rest of their lives, although they could also be considered to be lifelong rivals.
The artistic style of both artists had just one but extremely potent difference. While Matisse often drew inspiration from nature, Picasso often drew inspiration from his imagination.
Noth artists were often featured together in exhibitions in Paris. This all changed when Matisse moved to Cimiez, an upscale suburb of Nice, in the year 1917.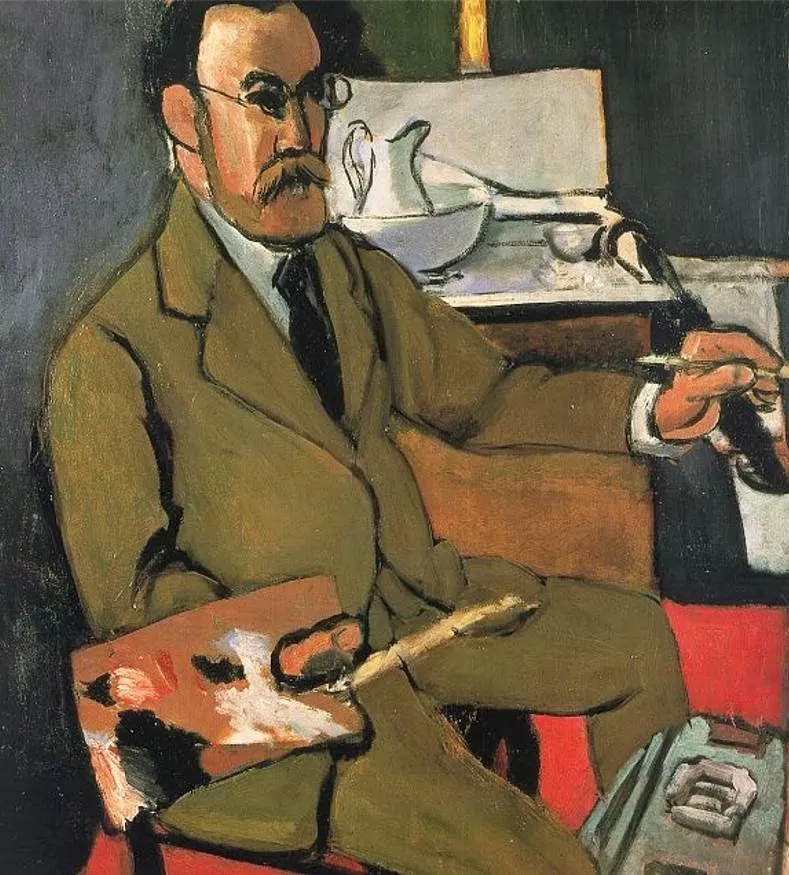 5. He left a huge legacy of influential and expensive works of art
Although Henri Matisse is best known as a painter, he was also a renowned printmaker, draughtsman, and sculptor. His copious amounts of artworks can now be admired in famous museums all around the world.
Many of his most famous artworks have been sold for millions of dollars. Some examples include The Plum Blossoms (1948) which was bought for approximately $25 million for the Museum of Modern Art in 2005, and a sculpture named "Reclining Nude, I" which was sold for $9.2 million in 2002.
His most expansive painting so far is a painting called "Odalisque couchée aux magnolias" which was sold in 2018 for an astounding $80.8 million.
More interesting facts about Henri Matisse
6. Shortly after Matisse discovered the works of Vincent van Gigh, he went on a trip to England to study works by Romantic artist and landscape painter J.M.W. Turner (1775-1851), one of the most renowned British artists of the 19th century.
When he came back, he started buying artworks to get inspiration from, including a plaster bust sculpted by Auguste Rodin, a painting by Paul Gauguin, a drawing by Vincent Van Gogh, and a work by Paul Cézanne called "The Three Bathers."
It's believed that the work by Cézanne had the most influence on the young artist in the late 19th century, especially in terms of color and composition.
7. Although the ideals of the Fauvism art movement defined the rest of the career of Henri Matisse, the group didn't last long. Thye only had 3 exhibitions between 1905 and 1908 and most members went their way after 1910.
The remarkable use of color by these artists would eventually have a long-lasting impact and inspire a lot of artists from future generations. Some of the most remarkable works of art were created during this brief period in the early 20th century.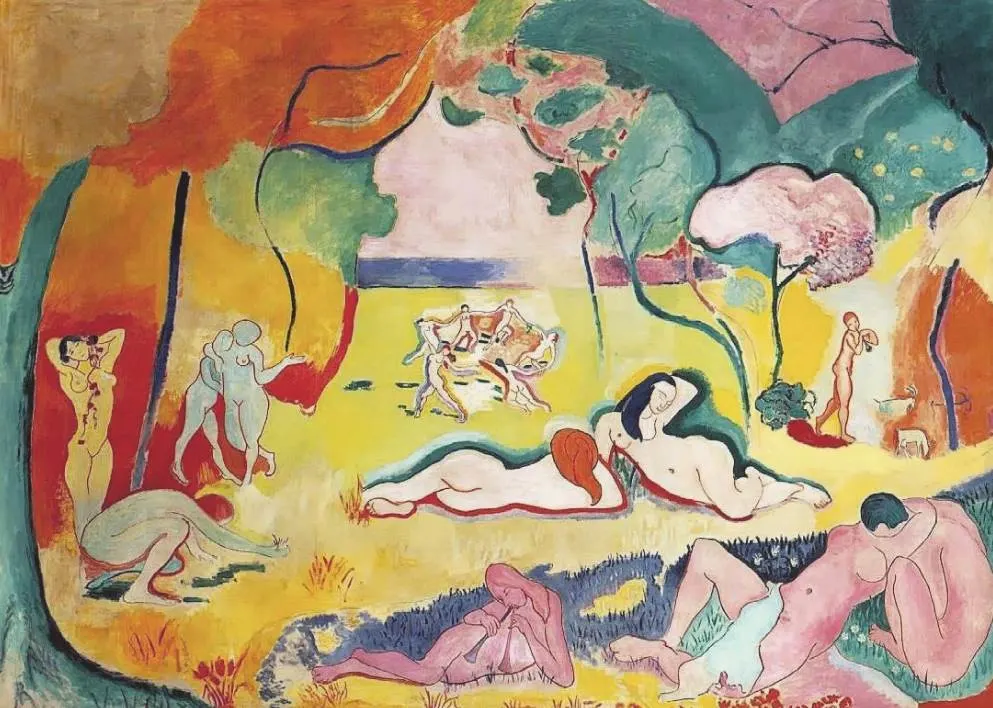 8. One of the most important acquaintances of Henri Matisse and Pablo Picasso in Paris was an American woman named Gertrude Stein. She started exhibiting paintings of the artists along with those of many other contemporary artists at her house at 27 rue de Fleurus.
This eventually culminated into a weekly event called "Saturday Evenings" which was visited by numerous art lovers. The Americans in Paris became important patrons for the artists who earned quite a bit of money in the process.
9. Matisse almost fled to Brazil when the Germans invaded France during World War II. He eventually stayed in Nice and was even allowed to exhibit his works during the war, even though the Nazis considered it "degenerate."
10. Although Matisse was extremely successful for the duration of his career, the final period of his life was less than enjoyable. His wife filed for divorce in 1939 after she suspected he had an affair with his much younger Russian model named Lydia Delectorskaya.
Just two years later he was diagnosed with abdominal cancer, a disease that required surgery and which left him bedridden and unable to paint for an extended period.
The versatility and determination of Matisse came out during this rough period in his life as he used it to develop a new form of art in the form of cut-paper collages. This culminated in a limited-edition art book named "Jazz" which was issued in 1947.