When an artist is referred to as "The Father Of Us All" by the likes of Henri Matisse (1869-1954) and Pablo Picasso (1881-1973), you can rest assured that this artist's paintings had an incredible influence on the world of art.
Paul Cézanne (1839-1906) was one of the artists that single-handedly transformed the conventional styles of the 19th century to form a bridge to a new paradigm in the world of art in the 20th century.
Let's take a closer look at some of the most interesting facts about Paul Cézanne so you can understand why this Post-Impressionist artist is considered to be one of the most influential figures in the world of art.
1. He was born in a city in southern France in the late 1830s
Paul Cézanne was born on January 19, 1839, in a city called Aix-en-Provence in southern France. This city is located about 30 kilometers (20 miles) north of Marseille and was the former capital of the geographical Provence region.
It's a medium-sized city with a population of just below 150,000 inhabitants. It's located in the Bouches-du-Rhône department in the Provence-Alpes-Côte d'Azur region of France.
Cézanne grew up in this city and went to school here as well. He formed a close friendship with Baptistin Baille and Émile Zola. They were referred to as "Les Trois Inséparables" (The Three Inseparables) and Zola would eventually become a famous author and playwright.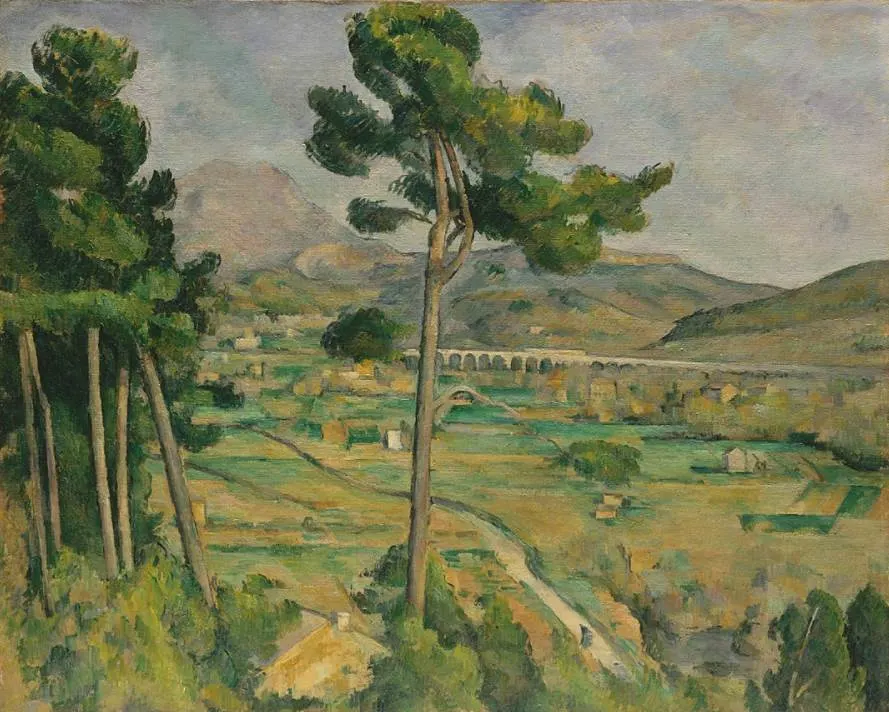 2. His banker father initially didn't support the artistic talent of his son
Cézanne's mother, a woman named Anne Elisabeth Honorine Aubert (1814–1897), played an important role in his life. His father, Louis-Auguste Cézanne, on the other hand, didn't approve of his drawing education and preferred Paul to study law at the University of Aix.
Although he followed the wishes of his father, a banker, he continued to receive drawing lessons as well. After all, his artistic talent was unmistakably obvious during his teenage years.
Cézanne didn't like the corporate world at all and the only way to pursue an artistic career was to move to Paris, something he did in the year 1861 at the age of 22. Luckily, when he started to become successful, his father changed his mind and eventually ended up supporting the endeavor of his son.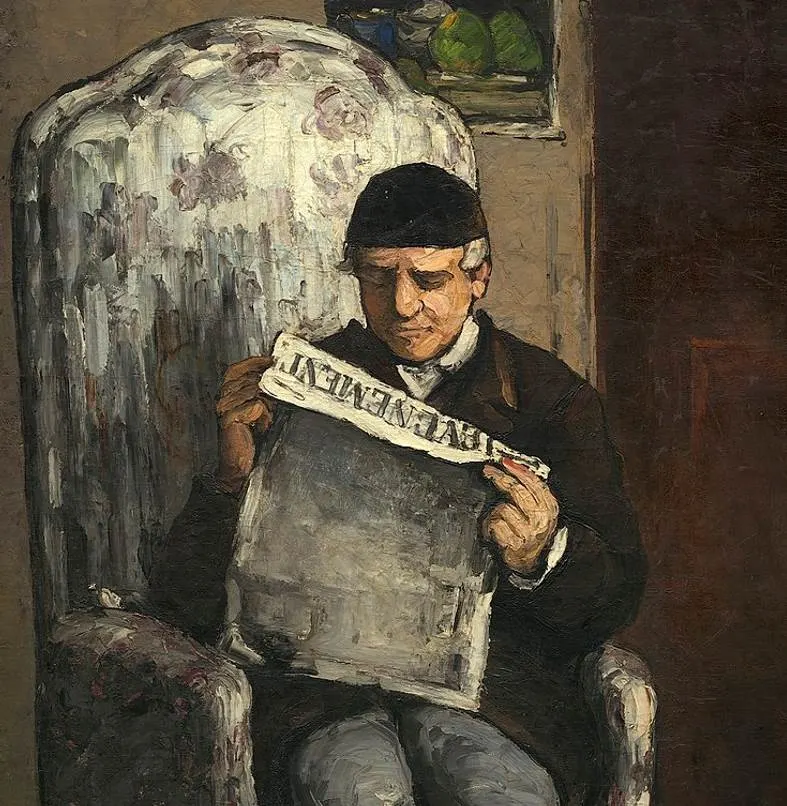 3. He was trained by a famous Impressionist painter in Paris
---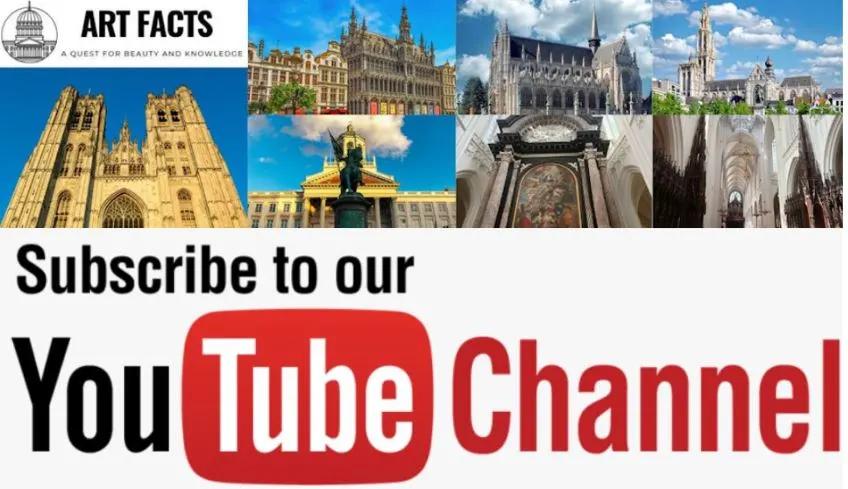 ---
Moving to Paris was the obvious move for any aspiring artist in the 19th century. Especially during the 1860s, a new art movement was being developed by artists who were referred to as "Impressionists."
This group of artists moved away from the academic ideals of what was expected for paintings to be put on display at the Paris Salon, the ultimate recognition for young artists at the time.
During its initial period in Paris, he met Impressionist artist Impressionist Camille Pissarro (1830-1903), who in turn was a friend of Claude Monet (1840-1926). Monet was the leading Impressionist artist who created the world "Impression, Sunrise" (1872), after which the movement was named.
Although Pissarro was slightly older, the master-student relationship that was initially formed transformed into a friendship of colleagues as the years went by.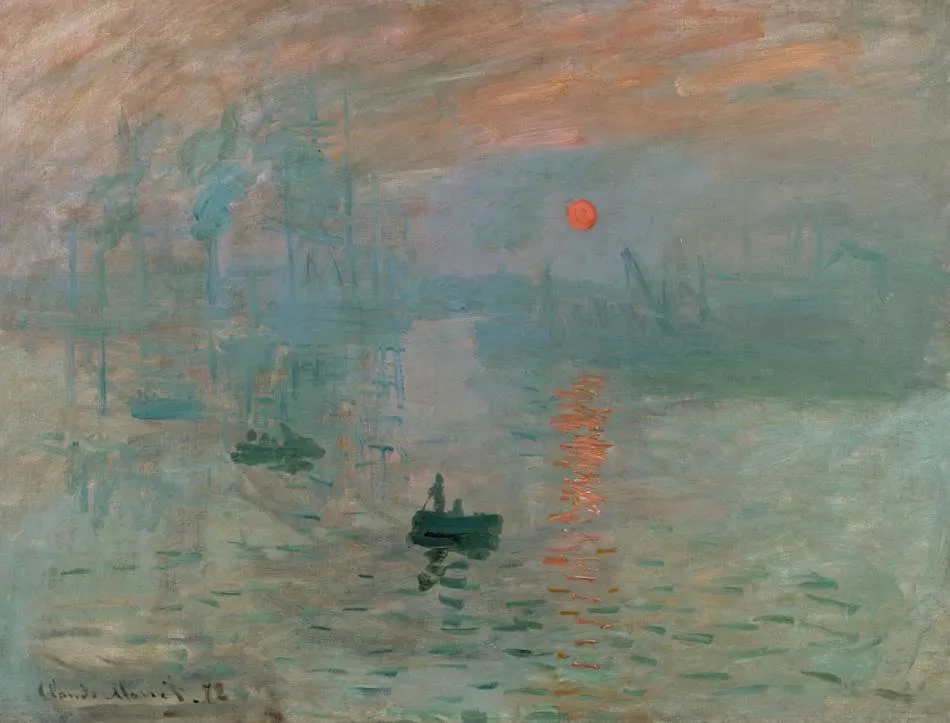 4. It took nearly 2 decades before he was accepted at the Paris Salon
The artist started submitting his paintings for the Paris Salon of 1864 and continued to do so until the early 1880s. His paintings were often ridiculed and ended up being rejected every time.
His relentlessness eventually paid off when a painting named "Portrait of Louis-Auguste Cézanne, The Artist's Father, Reading "L'Événement" (1866) was accepted for the Paris Salon of 1882. This was the year that a friend helped him to get the painting accepted as well.
This large number of rejections also meant that his works were often displayed at the Salon des Refusés, starting way back in 1863. He was also featured twice in exhibitions of the Impressionist artists, including their debut in 1874 and the third exhibition of 1877.
Just because his works were often ridiculized by conservative art critics doesn't mean that he didn't have any fans. Especially the young emerging artists adored his works. This laid the foundation for artists of future generations, especially the Cubist artists of the early 20th century.
5. His career consisted of 4 distinct artistic periods
Paul Cézanne is considered to be one of the greatest artists in history, and especially one of the most influential ones. His rather simple style featuring small brushstrokes which he used to build up complex paintings is easily recognizable.
His career started in the early 1860s when he moved to Paris and we can distinguish 4 different periods the following decades:
1861-1870 – A rather gloomy period in which he was heavily influenced by the revolutionary Impressionist artists at the time, but with whom he didn't manage to connect. His works are defined by the excessive use of dark colors.
1870-1878 – Things changed radically for Cézanne when he moved back to the region near his hometown. He moved with his mistress from Paris to L'Estaque, a small town near Marseille, and produced numerous landscapes.
1878-1890 – While he already lived in the Provence region, he firmly established himself here during the early 1880s. Cézanne married his mistress in 1886 and his father died as well, leaving him a small fortune. This allowed him to develop his mature style without the worry of financial constraints.
1890-1906 – The final years of Paul Cézanne's life were again troubled and plagued with unfortunate events. He didn't manage to socialize anymore. He built a studio in 1903 where he painted the final years of his life. This studio is now a tourist attraction known as "Les Lauves."
Cézanne died from the consequences of pneumonia after spending an afternoon working in the field at the age of 67.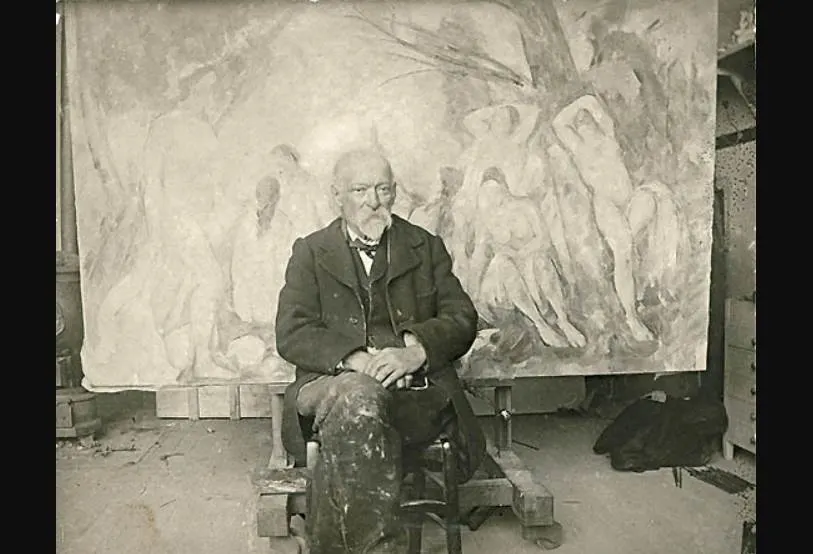 More interesting facts about Paul Cézanne
6. One of the most prominent features that Cézanne brought to the world of art was his geometric simplification. He intensely studied whatever he was painting and brought it back to the simplest geometric form it could be reduced to.
This means that he was thinking in terms of cylinders, triangles, cubes, and spheres, to structure his artworks. This remarkable shift in portraying objects was derived from his interest in binocular vision and stereoscopy, a technique to improve the illusion of depth.
7. Paul Cézanne left behind a remarkable collection of valuable art. He produced over 900 oil paintings and over 400 watercolors during his career which spanned about 4 and a half decades.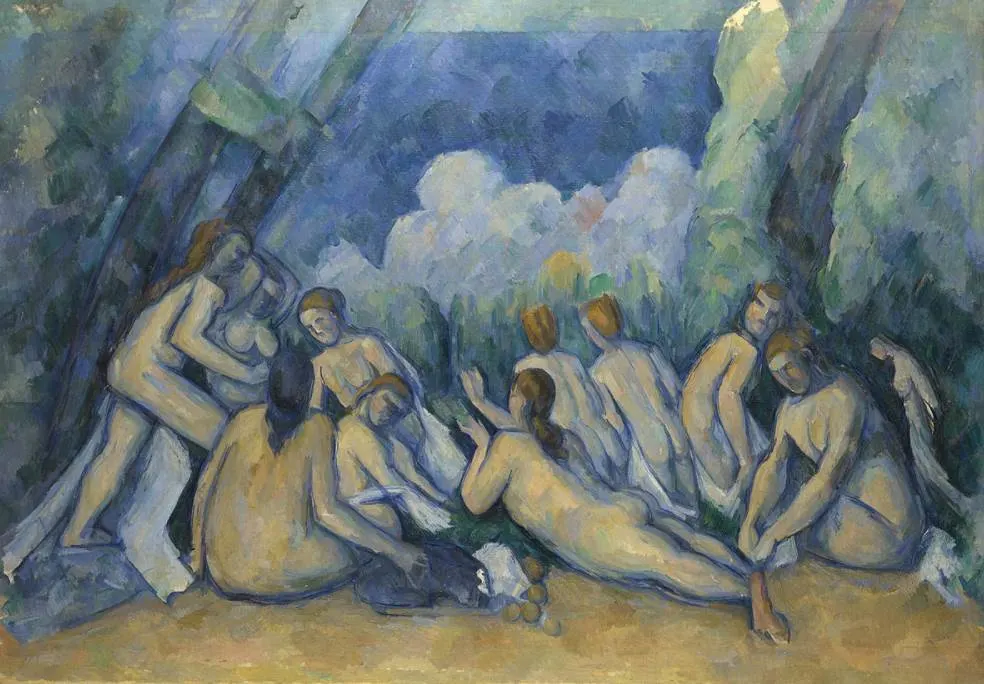 8. During the early phase of his career, he often painted imaginative figures. This gradually changed and during the latter part of his career, he often painted landscapes and natural wonders from direct observation.
9. Many of his artworks have sold for incredible sums of money in the past decades. A painting called "Rideau, Cruchon et Compotier" (1894) sold for a whopping $60.5 million back in 1999, the 4th-highest price ever paid for an artwork at that time.
A work that is known as "The Card Players" (1893) was sold for anywhere between $250 million (nearly $290 million today) and $300 million (nearly $350 million today) back in 2011. It was bought by the Royal Family of Qatar and was the highest price ever paid for a painting at that time.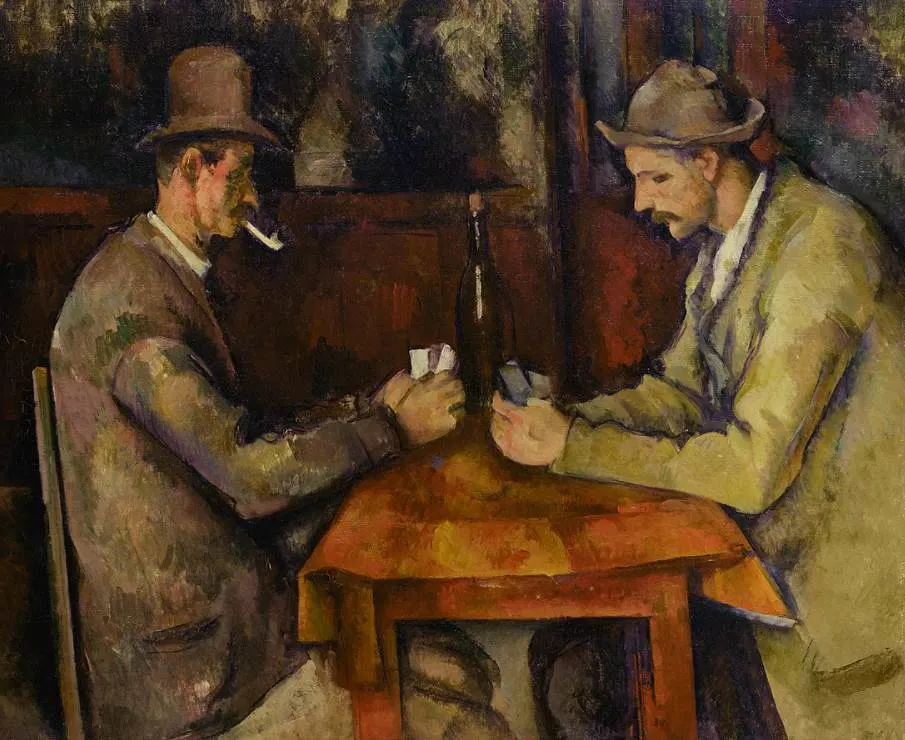 10. Especially the Cubist artists of the early 20th century held Cézanne in extremely high regard. Renowned Cubist and art theorists Albert Gleizes and Jean Metzinger wrote this about him in their book "Du "Cubisme" (1912):
Cézanne is one of the greatest of those who changed the course of art history . . . From him, we have learned that to alter the coloring of an object is to alter its structure. His work proves without doubt that painting is not, or not any longer, the art of imitating an object by lines and colors, but of giving plastic [solid, but alterable] form to our nature.
Cézanne was a defining artist for the development of modern art and Pablo Picasso once referred to him as "my one and only master!"