One of the most famous Austrian artists in history was one of the driving forces of an art movement that emerged in and around Vienna in the late 19th century.
The artworks produced during the Vienna Secession movement were closely related to those of the most famous Art Nouveau artists at the time.
Let's take a closer look at some of the most interesting facts about Gustav Klimt (1862-1918), a controversial artist during his lifetime who became one of the most popular artists in history.
Related: Check out some of Klimt's most famous paintings.
1. He was born into an artistic family in a suburb of Vienna
Gustav Klimt was born on July 14, 1862, in Baumgarten, a district in the western part of the metropolitan area of Vienna, not too far away from Schönbrunn Palace. He had 2 brothers and 4 sisters and was the second child of the large family.
He and his brothers displayed artistic talent from a young age and that's most probably because his father was a gold engraver. Ernst Klimt the Elder had roots in Bohemia and although he had artistic talent, the family wasn't that well off.
Regardless, the young Gustav entered the Vienna Kunstgewerbeschule, an art school in Vienna that is now known as the University of Applied Arts Vienna, and studied here between 1876 and 1883.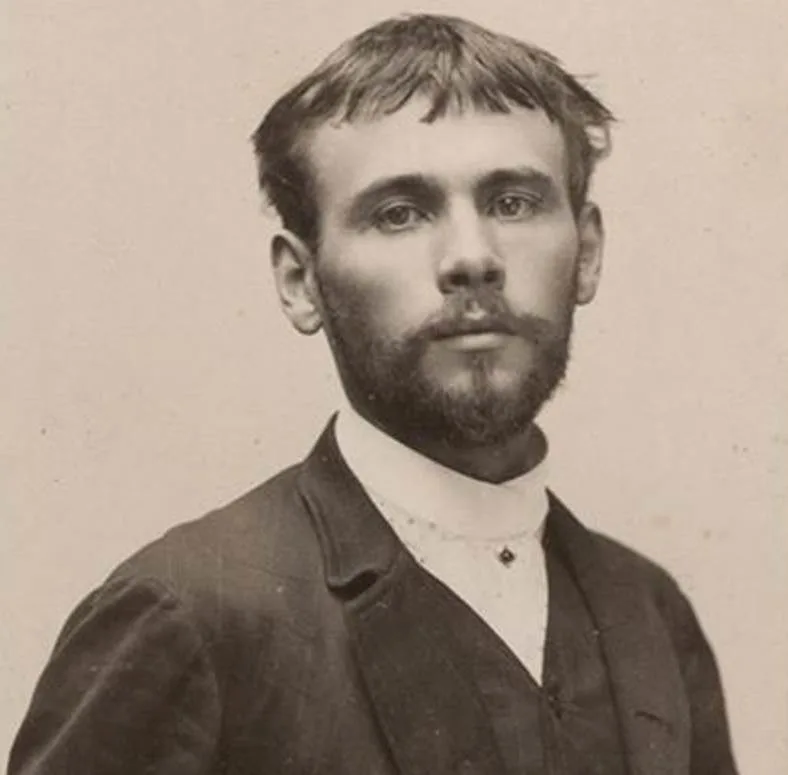 2. He started out his career as an academic painter
One of the most remarkable facts about Art Nouveau and Symbolist painter Gustav Klimt is that he didn't start his career developing his style. He followed conservative academic teachings and admired Austrian academic history painter Hans Makart (1840-1884).
Together with his brother Ernst and a friend named Franz Matsch they formed a little company that specialized in architectural paintings, the subject he studied at the art school.
---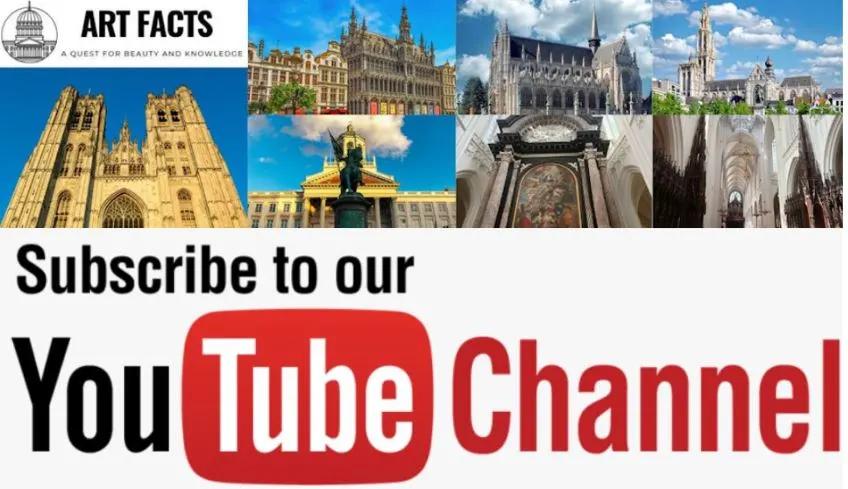 ---
This company was called "Company of Artists" and the team completed many commissions. Some of these included murals at the Kunsthistorisches Museum in Vienna and the numerous buildings that were constructed during the 19th century on the Ringstraße, the road the replaced the old city walls.
During this period in his life, nothing suggested that he would become one of the most revolutionary artists of the late 19th and 20th centuries as his works from this period are academic.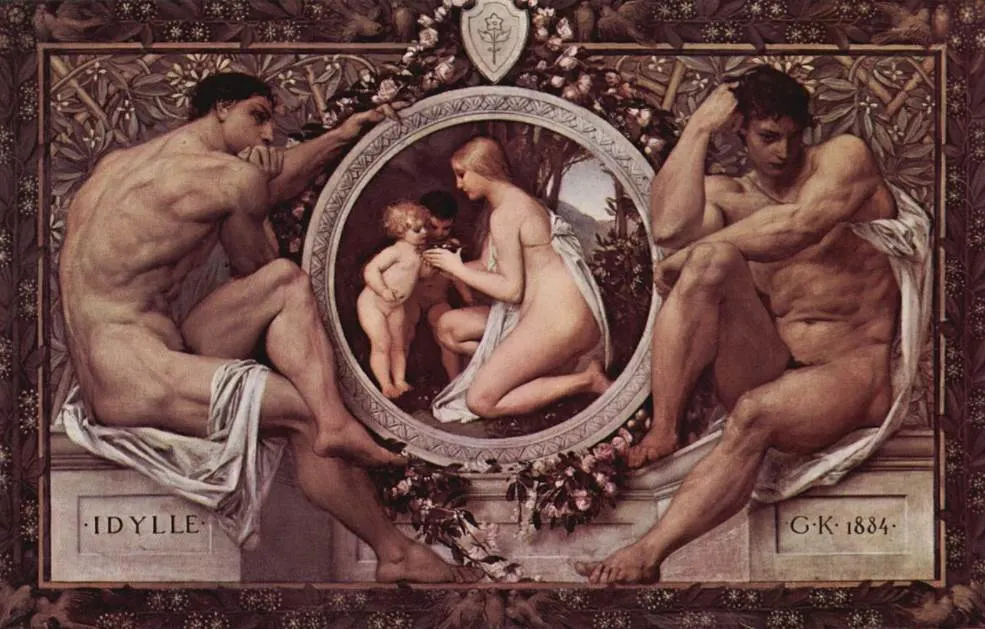 3. Klimt changed direction following his father and brother's death
Gustav Klimt was fairly successful with the company he formed together with his brother and friend during the 1880s. He and his team completed so many commissions that he received a commission to decorate the Burgtheater in Vienna.
For this series of murals, he received the Golden Order of Merit from Emperor Franz Josef I of Austria in 1888, quite an extraordinary award for the young artist. Gustav Klimt was subsequently turned into an honorary member of the University of Munich and the University of Vienna as well.
The success of Klimt didn't last because both his father and brother Ernst died in the year 1892, a devastating blow for the man who was in his early 30s by then. Shortly after this tragedy, he completely changed his style which was based on personal feelings rather than academic correctness.
4. He was one of the founding members of the Vienna Secession movement
About 5 years after the death of his father and brother, Gustav Klimt became a founding member of an art movement that emerged in Vienna known as the "Vienna Secession."
This movement is also known as the "Union of Austrian Artists" and is a branch of the Art Nouveau movement or "Modern Style" that had emerged in various European countries in the early 1890s.
He continued to receive commissions for important buildings during this period. He received a commission from the University of Vienna to paint 3 works that were supposed to decorate the ceiling of the institution's Great Hall.
His artistic shift was so big that these paintings, which were only completed multiple years later, were deemed "pornographic" and were never displayed inside the university building.
All 3 paintings eventually ended up being destroyed when a castle in the village of Immendorf was burned by German soldiers in May 1945.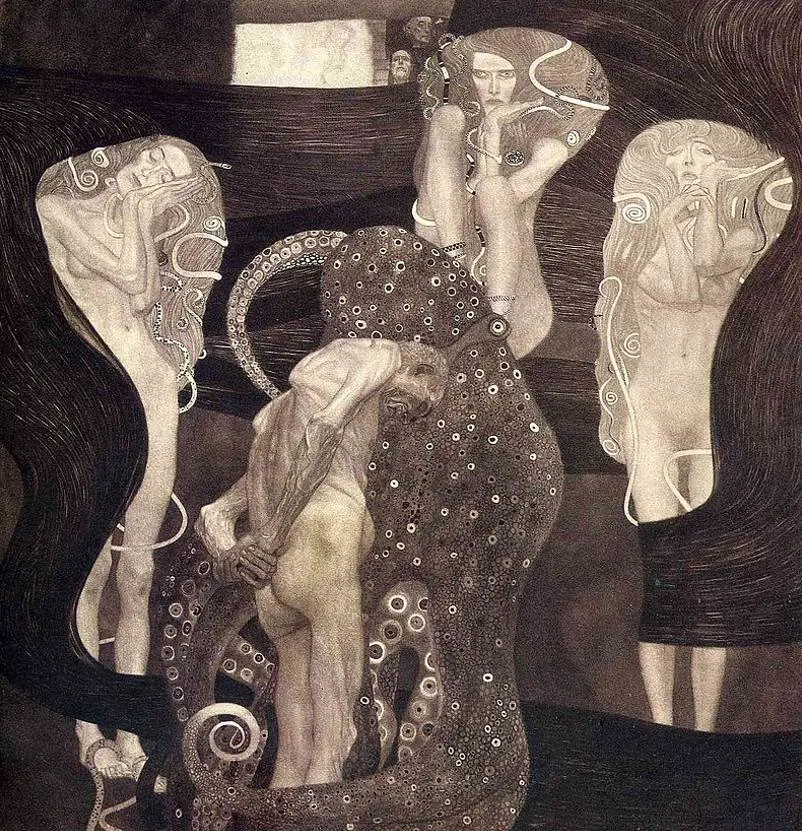 5. His successful period was his "Golden Phase" in the early 20th century
The conservative academic voices were silenced when the era of Modern Art was entered and his work started to receive critical praise in the early 20th century.
This was a period that he included gold leaf into his work, hence the name "Golden Phase" is used to define this period in his career. He already met his lifelong girlfriend, Austrian fashion designer Emilie Louise Flöge (1874-1952), in the early 1890s, and she was the model of many of his works.
Some of the most famous works that he created during the height of his career are called "Portrait of Adele Bloch-Bauer I" (1907) and "The Kiss" (1907–08), and both presumably feature Emilie Louise Flöge.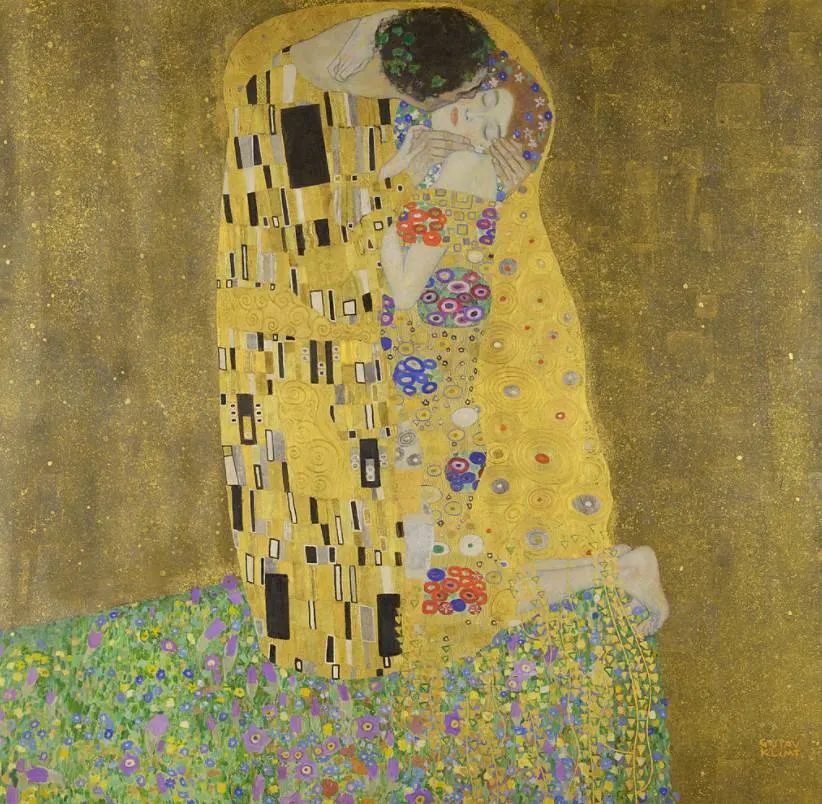 More interesting facts about Gustav Klimt
6. Gustav Klimt was a very versatile artist who created several different types of artworks. Although his most famous works are oil paintings, he also created drawings, sketches, murals, and various types of "objets d'art" or "art objects."
The subjects of his paintings were extremely diverse as well and ranged from portraits to landscapes and architectural features in the early phase of his career, to a remarkable symbolist style in the final part of his life.
7. Although he received a lot of criticism from conservative art critics when he switched his artistic style, he was extremely successful for most part of his career, especially with the younger generations.
This is emphasized by the fact that one of his works called "Death and Life" (1911) received the first prize at the "International Exhibition of Art" in Rome in 1911, a world fair that celebrated the 50th anniversary of the Unification of Italy.
8. Shortly after the Vienna Secession was founded, the group started the construction of their very own exhibition hall called the "Secession Building." This structure was completed between 1897 and 1898 and was to become the headquarters of artists who stood up against academic art.
This building was sponsored by Karl Wittgenstein, a rich Austrian industrialist and close friend of equally rich tycoon Andrew Carnegie. It can easily be described as one of the most fascinating examples of Art Nouveau architecture in Vienna.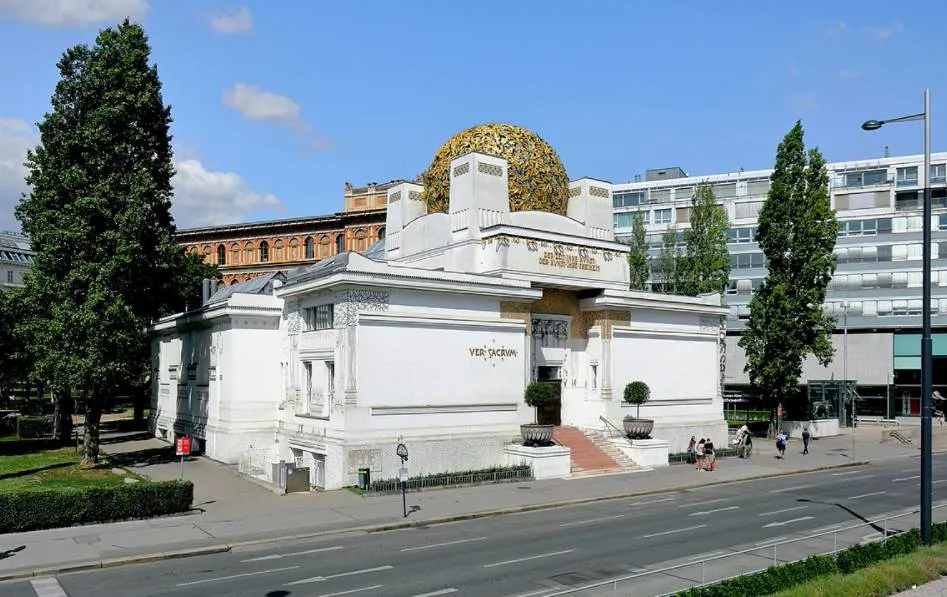 9. A biographical love was released in the year 2006 about the life of Gustav Klimt fittingly referred to as "Klimt." Famous American artist John Malkovich portrayed the artist and the movie was written and directed by Chilean filmmaker Raúl Ruiz.
10. Gustav Klimt left behind a legacy that inspired a lot of new generations, most specifically the Expressionist artists. One of his students was Austrian Expressionist artist Egon Schiele (1890-1918), a man who exaggerated the eroticism that Klimt often used in his works.
11. Both Gustav Klimt and his pupil Egon Schiele died in 1918 when the Spanish flu pandemic reached Vienna. They were both one of the over 20 million people that died in Europe during this devastating tragedy in human history.
12. The paintings of Gustav Klimt remain very popular until today, and this notion is emphasized by the fact that some of his works have been sold for astounding fees.
The "Portrait of Adele Bloch-Bauer I" and the "Portrait of Adele Bloch-Bauer II" were both sold in 2006 for $135 million and $88 million respectively. The latter was bought by Oprah Winfrey, the famous American television personality.
The painting turned out to be a great investment for Oprah Winfrey because she managed to sell "Portrait of Adele Bloch-Bauer II" for a whopping $150 million in 2016. The buyer of the 1912 artwork was an unidentified Chinese man.