Realism in art wasn't a novelty in the 19th century. Apart from some exceptions, it was only around the 1850s that Realism artists started depicting ordinary people.
A similar art movement in the United States in the late 19th century and American Realism was the most important type of art in the visual arts in the early 20th century.
Just like their French counterparts, American artists aimed to depict life as it really was. They often painted urban scenes in booming American cities, especially New York City.
The Industrial Revolution and urban development completely transformed society in the United States following the American Civil War (1861-1865), and this is reflected in American Realism paintings.
In this article, you'll discover some of the most iconic paintings that depict real life in America in the 19th and 20th centuries.
1. Nighthawks
Date created: 1942
Dimensions: 84.1 × 152.4 centimeters (33.1 x 60 inches)
Location: Art Institute of Chicago, Chicago, United States
Nighthawks is the title of a painting by Edward Hopper (1882-1967)and arguably one of the best-known American paintings ever completed. That's mainly because it has been featured in many forms of media, including television shows and movies.
The painting depicts a brightly illuminated diner in a gloomy urban landscape. Even though this work is defined as an American Realism painting, Hopper took some liberties when he depicted this diner inspired by a real place in New York. Most importantly, he made it much larger than it was.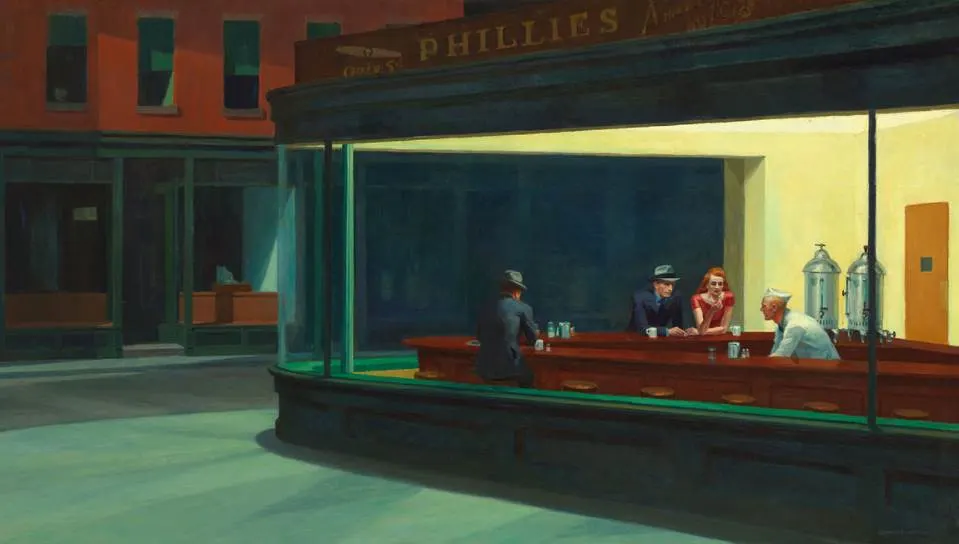 2. The Gross Clinic – Thomas Eakins
Date created: 1875
Dimensions: 244.01 x 198.27 centimeters (96.07 x 78.05 inches)
Location: Philadelphia Museum of Art, Philadelphia, United States
The Gross Clinic is a painting by Thomas Eakins (1844-1916) that can be described as the best example of scientific realism in American art. It depicts Dr. Samuel D. Gross (1805-1884) who is conducting a class at the Jefferson Medical College in Philadelphia in a surgical theater while surgery was still in its infancy.
Eakins had briefly been a student here as well in the 1860s as he once aspired to have a career as a surgeon at one point. He managed to use his experience to accurately depict how surgeries were conducted. His later painting "The Agnew Clinic" (1889) depicts the advancements that had been made over a decade later.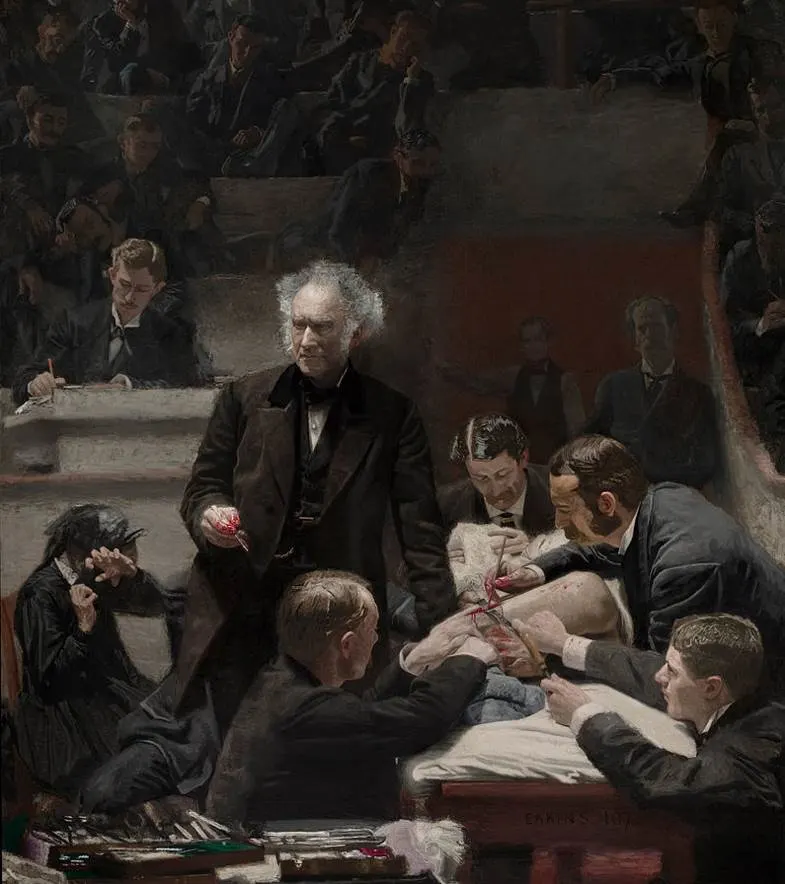 3. Breezing Up (A Fair Wind) – Winslow Homer
Date created: 1873-1876
Dimensions: 61.5 × 97 centimeters (24.2 × 38 inches)
Location: National Gallery of Art, Washington, D.C., United States
---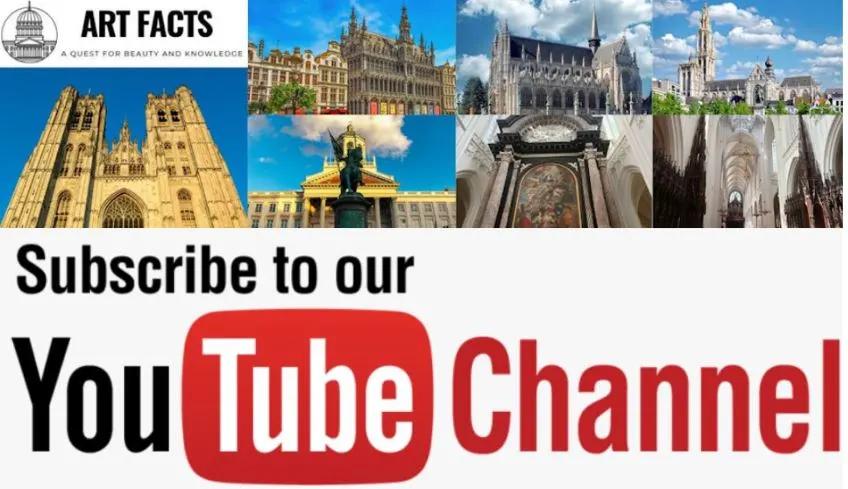 ---
Breezing Up or alternatively "A Fair Wind" is the title of a painting by Winslow Homer (1836-1910), an American painter best known for his realistic seascapes. He painted this work shortly after he had visited Gloucester, Massachusetts, a popular fishing village, in the early 1870s.
The work shows a catboat with several people inside as it breezes through the waves, seemingly without struggle. It was completed in the decade following the American Civil War and it has been seen as a painting that embodies the optimism following this devastating event in American history.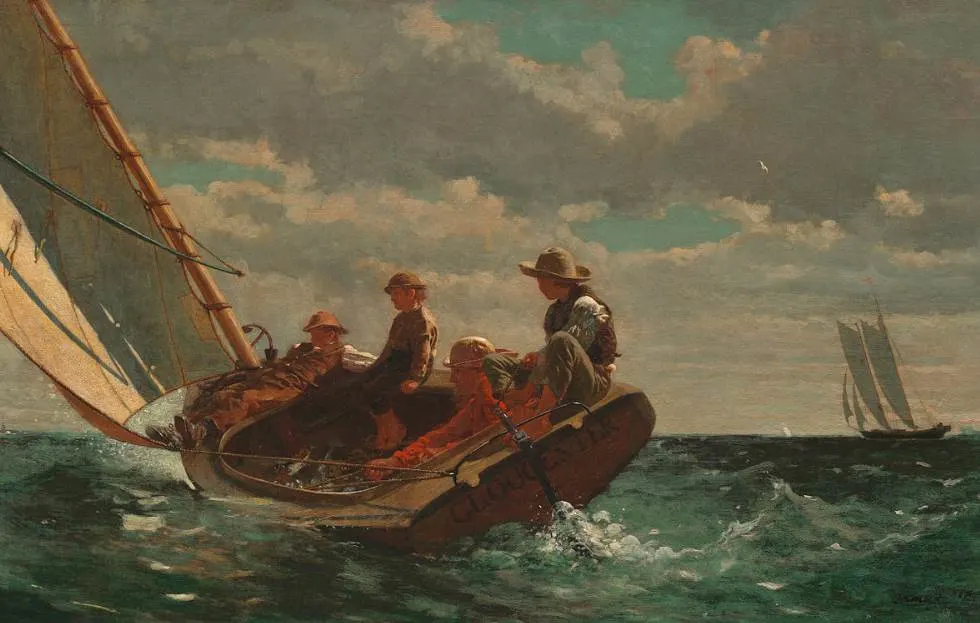 4. Cliff Dwellers – George Bellows
Cliff Dwellers is the title of one of the most famous paintings of George Bellows (1882-1925), a man who painted several iconic works showing urban scenes in New York City. This particular painting depicts a vivid and crowded scene in the Lower East Side of Manhattan.
Bellows was one of the leading figures of the Ashcan School, a group of artists who mainly painted realistic views of life in New York City in the early 20th century. Cliff Dwellers is definitely one of the prime examples of both the group's style and subject matter.
5. McSorley's Bar – John French Sloan
Date created: 1912
Dimensions: 66.1 x 81.3 centimeters (26 x 32 inches)
Location: Detroit Institute of Arts, Detroit, United States
McSorley's Bar is the title of a painting by John French Sloan (1871-1951) that was painted around the same time as Bellows' iconic Cliff Dwellers. It shows a scene inside a popular saloon in New York City. It's a clear example of how men socialized during this period in history.
What's remarkable about this painting is that McSorley's Old Ale House still exists today in the East Village neighborhood of New York City. Very little has changed since the early 20th century, except for the fact that women have been allowed in since feminist protests broke out in the 1970s.
6. Early Sunday Morning – Edward Hopper
Date created: 1930
Dimensions: 89.4 × 153 centimeters (35.2 x 60 inches)
Location: Whitney Museum, New York City, United States
Early Sunday Morning is another painting by Edward Hopper that appears to depict a regular row of shops and businesses on Seventh Avenue in Manhattan. Upon closer inspection, you can see that there is very little sign of life, and there's a very good explanation for this.
Hopper completed this work at the start of the Great Depression, one of the most devastating economic periods in modern history. Another remarkable fact about this work is that Hopper initially called it "Seventh Avenue Shops." It doesn't necessarily depict a scene on Sunday, nor in the morning, meaning the current title was given by somebody else.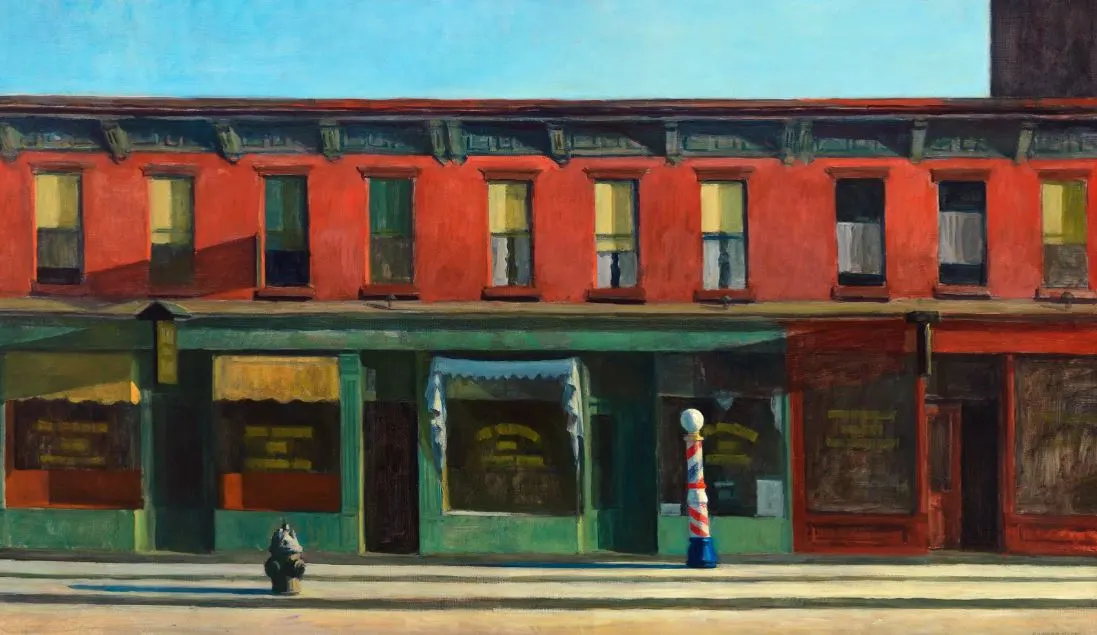 7. Dempsey and Firpo – George Bellows
Date created: 1923-1924
Dimensions: 129.5 x 160.6 centimeters (51 x 63.2 inches)
Location: Whitney Museum, New York City, United States
Dempsey and Firpo is the title of another painting by George Bellows and depicts a boxing match that took place on September 14, 1923. The match was fought between American boxer Jack Dempsey and Argentine boxer Luis Firpo. The latter can be seen knocking the Americans out of the ring.
Regardless of his remarkable moment, Dempsey ended up winning the bout to win the heavyweight title. It has become Bellow's most famous of all his boxing paintings and he included himself in the painting as well (the bald man in the utmost left part of the work).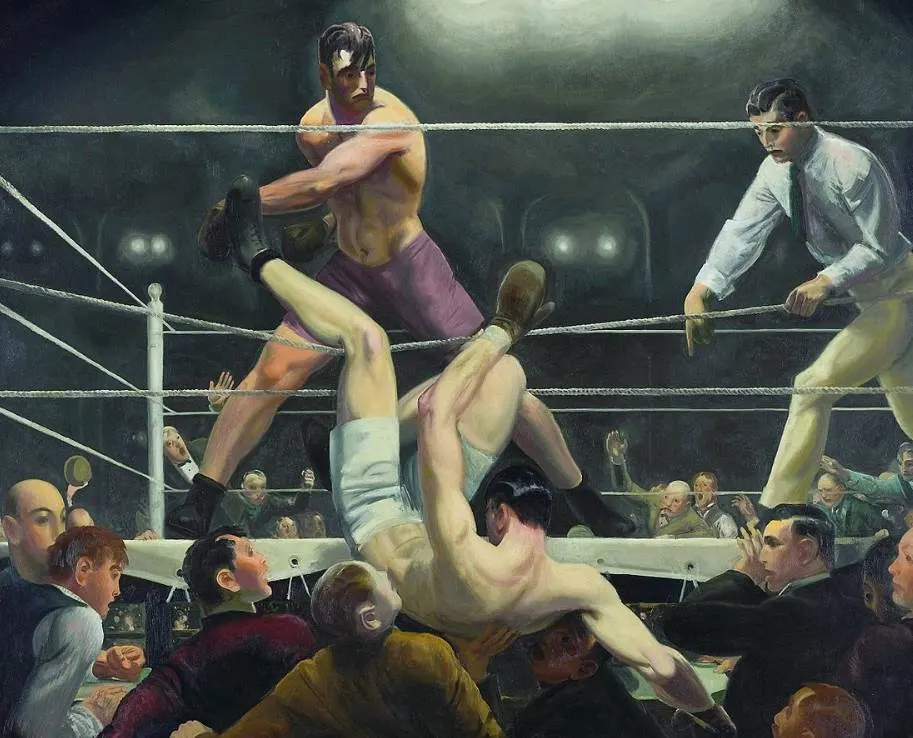 8. The Fog Warning – Winslow Homer
The Fog Warning is another famous seascape painting by Winslow Homer that depicts a lone fisherman in a small boat. He looks over his shoulder and sees fog looming in the distance, a clear sign that he needs to hurry to get back to his ship as he is in real danger.
Unlike Breezing Up, this is a rather gloomy painting which means that Homer probably changed his mind about the optimism in society which was prevalent during the 1870s. He often focused on the hard life of fishermen in Maine where he had moved and this is without a doubt the most famous one.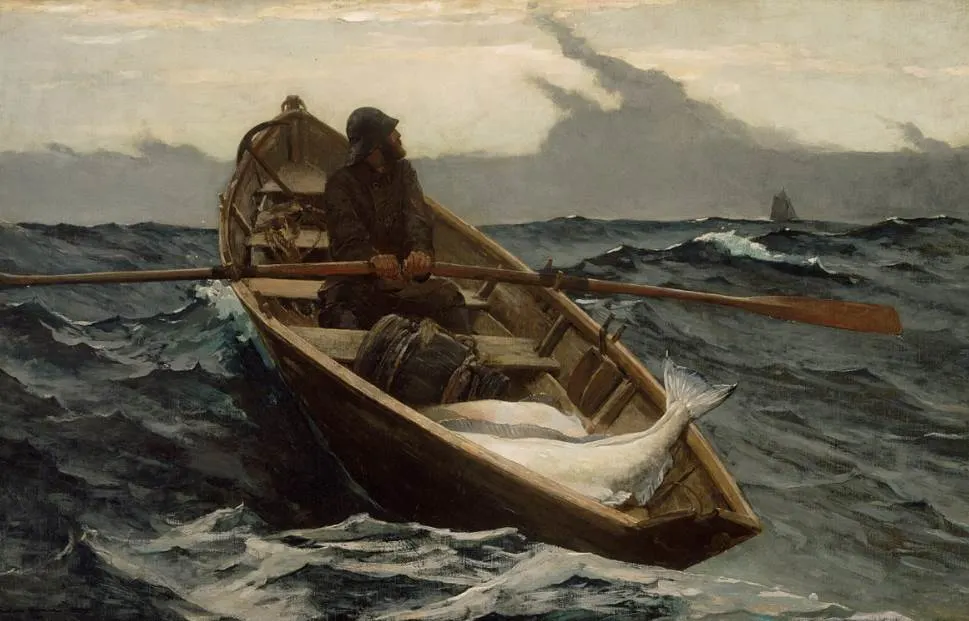 9. Street Scene (Hester Street) – George Luks
Date created: 1905
Dimensions: 65.5 x 91.1 centimeters (25.81 x 35.87 inches)
Location: Brooklyn Museum, New York CIt, United States
Street Scene or "Hester Street" is the title of a painting by George Luks (1867-1933), another important member of the Ashcan School of painting. It's yet another work that depicts a crowded scene, this one on Hester Street in the Lower East Side of Manhattan.
Luks positioned the viewer on street level which gives us a great view of the men, women, and children, nearby in this chaotic composition. This scene clearly takes place in a Jewish neighborhood of New York City and the artist aimed to paint the work as realistically as possible.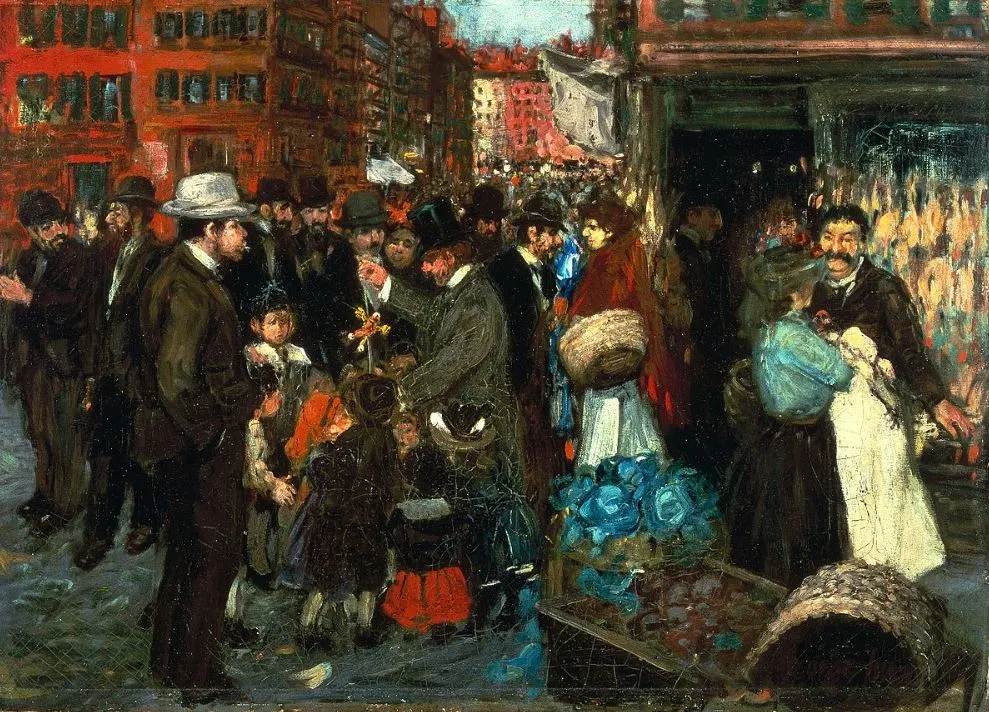 10. New York – George Bellows
Date created: 1911
Dimensions: 106.7 x 152.4 centimeters (42 x 60 inches)
Location: National Gallery of Art, Washington D.C., United States
New York is the title of the most ambiguous painting by George Bellows. It's the epitome of American Realism paintings as the artist aimed to depict an overview of life in New York City in the early 20th century, something that he succeeded in remarkably well.
Even though the spot from the viewer has been identified as looking uptown toward Madison Square from a corner of the intersection of Broadway and 23rd Street, Bellows didn't intend to paint a particular place in the city. The background is filled with the most important commercial landmarks in the city at the time.