Christian martyrs have been a popular subject for artists producing religious art for centuries. Their heroic stories are always a great base for a nice picture.
One particular female martyr has been depicted numerous times in the history of Western art, and that's because her story is especially intriguing.
Born in Egypt, Saint Catherine was renowned for her beauty and fell victim to the Roman persecution of Christians in the early 4th century.
In this article, you'll discover some of the most interesting facts about Saint Catherine of Alexandria, the title of one of Caravaggio's great masterpieces.
1. It was completed shortly before the artist achieved his breakthrough
Michelangelo Merisi da Caravaggio (1571-1610), better known as simply Caravaggio, was a Baroque painter who developed a unique style of Baroque art in the late 16th and early 17th centuries.
He was a controversial figure in his personal life as he often brawled and got into a large number of troubles.
He had to flee his native Milan to Rome after getting into serious trouble. Not much is known about the incident but it's likely he wounded a police officer.
Despite his weird behavior, his talent made him survive in Rome and he eventually managed to find shelter in the workshop of a local Baroque master named Giuseppe Cesari.
This led to his first commissions and eventual breakthrough around the turn of the 17th century. He completed Saint Catherine of Alexandria between 1598 and 1599, just a few years earlier.
2. It depicts a popular saint who was executed by a Roman Emperor
---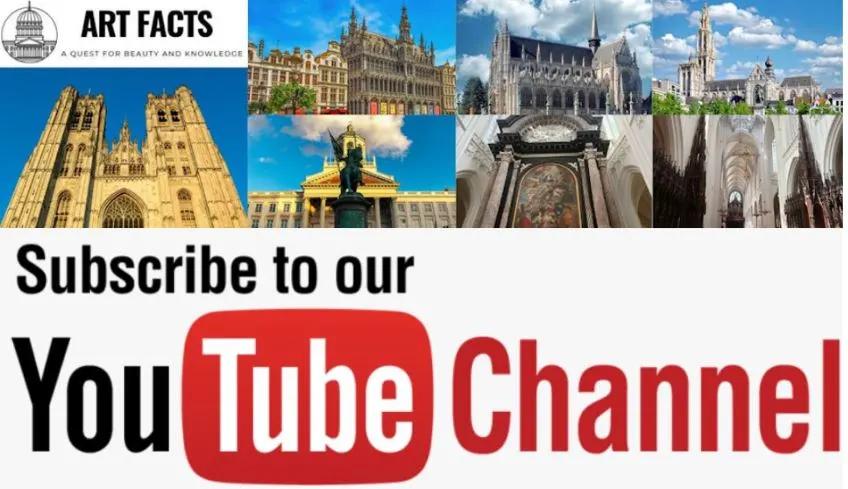 ---
The painting depicts Catherine of Alexandria, a woman who was believed to be of noble descent in her native city in northern Egypt.
Caravaggio painted her in the typical style he developed known as tenebrism. He heavily used light and shadow to highlight certain elements in the work.
Saint Catherine was a Christian martyr and was venerated as a Catholic saint, something the artist emphasized by painting a halo above her head.
3. The painting was commissioned by Caravaggio's first major patron in Rome
Caravaggio didn't stay too long in the studio of Cessari, a place where he painted some of his early masterpieces in Rome such as "Boy with a Basket of Fruit" and "Young Sick Bacchus."
He started drawing attention with some of his masterpieces in Rome, especially "The Cardsharps," and it earned him the patronage of Cardinal Francesco Maria del Monte (1549-1627).
Although he was mainly an important clergyman, he was also a diplomat and renowned connoisseur of fine arts.
It didn't take long before he recognized the incredible talent of the young Caravaggio (he was still in his twenties at the time), and he offered him lodging at the Palazzo Madama in Rome.
His escapades didn't stop when he moved to this luxurious Renaissance building that currently houses the Senate of the Italian Republic.
He probably completed this painting at this palace in Rome and was arrested multiple times during his stay here, including after beating one of the cardinal's guests with a club in 1600.
4. The wheel next to Catherine is a reference to her initial execution method
Saint Catherine (287-305) was born around 287 A.D. and was executed when she was about 18 years old during the Christian Persecution of Romans in the early 4th century.
She was an educated young lady who became a Christian when she was 14 years old. This wasn't exactly a great time to convert to Christianity as she later found out.
She was probably the daughter of a man named Constus who was the governor of Alexandria during the reign of Roman Emperor Maximian.
After converting the emperor's wife to Christianity, the hot-boiled co-ruler of the Roman Empire sentenced her to be executed on the breaking wheel.
According to the legend, the wheel broke the moment she touched it. When she was subsequently beheaded, milk allegedly flowed from her neck instead of blood.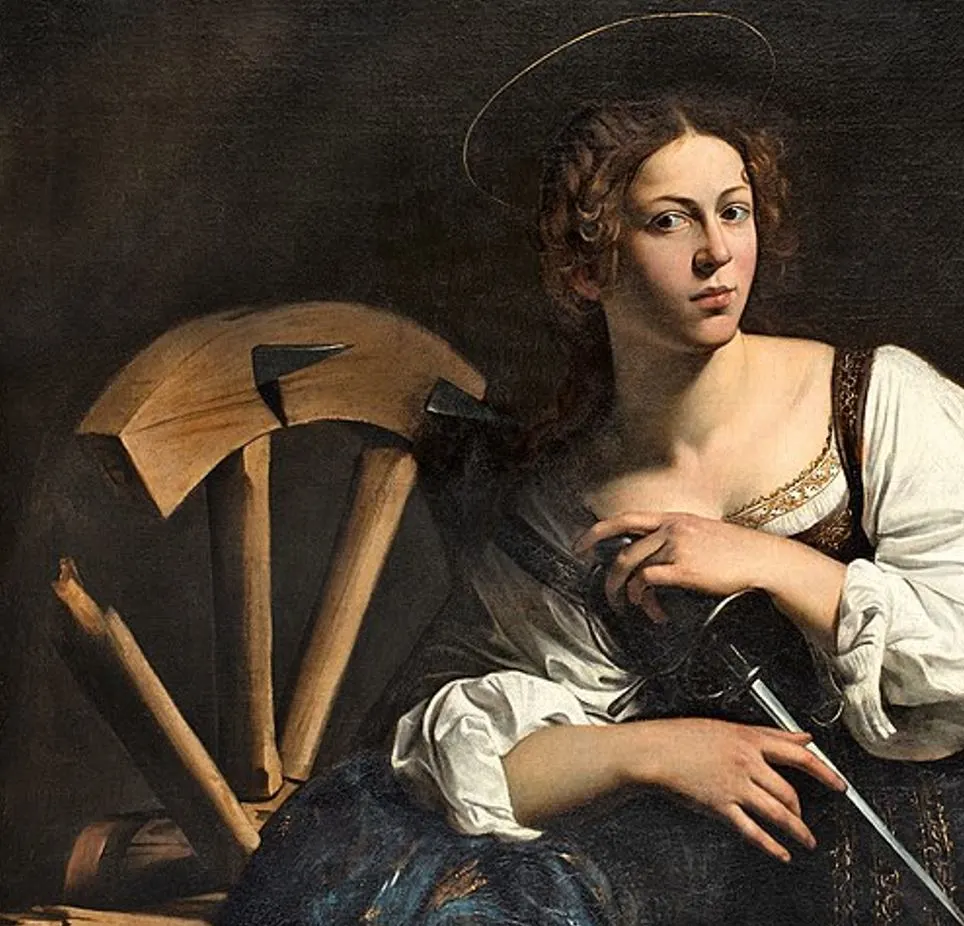 5. The controversial model for the painting was an infamous prostitute from Rome
When you take a closer look at Caravaggio's oeuvre, you'll notice that the model of Saint Catherine of Alexandria looks strikingly similar to the woman appearing in several other paintings.
That's because Caravaggio chose Fillide Melandroni (1581-1618), a prostitute who was born in Siena but lived in Rome at the time.
She became Caravaggio's lover and muse, even though she entertained some of the wealthiest men in Rome at the time.
She also had a relationship with Ranuccio Tomassoni, a man of noble descent whom Caravaggio ended up killing (likely accidentally).
The exact details of the fight in 1606 remain unknown, but his duel was probably instigated by a dispute about Melandroni.
Caravaggio had to live on the run for the next years and died mysteriously on a trip back from Naples to Rome. Rumors suggest that associates of Tomassoni might have been behind his demise.
6. Did this popular Catholic saint actually exist?
Saint Catherine of Alexandria has been depicted countless times in Christian art, and that's likely because she has been an intriguing figure ever since she was martyred in the year 305.
Joan of Arc (1412-1431), another famous Christian martyr, claimed that Catherine was one of the saints who appeared to her when she had her visions.
That's another reason why she became highly popular during the late Middle Ages, along with the first print of her presumed mystical marriage.
She was often portrayed wearing luxurious dresses and wearing a crown, a reference to the fact that she was believed to be a princess during her lifetime.
The Catholic church, however, removed her feast from the calendar in 1969 because many historians disputed that she probably never existed.
It was restored as an optional feast in 2002, regardless of the claims that she might have been confused with Saint Dorothea of Alexandria who was martyred around the same time.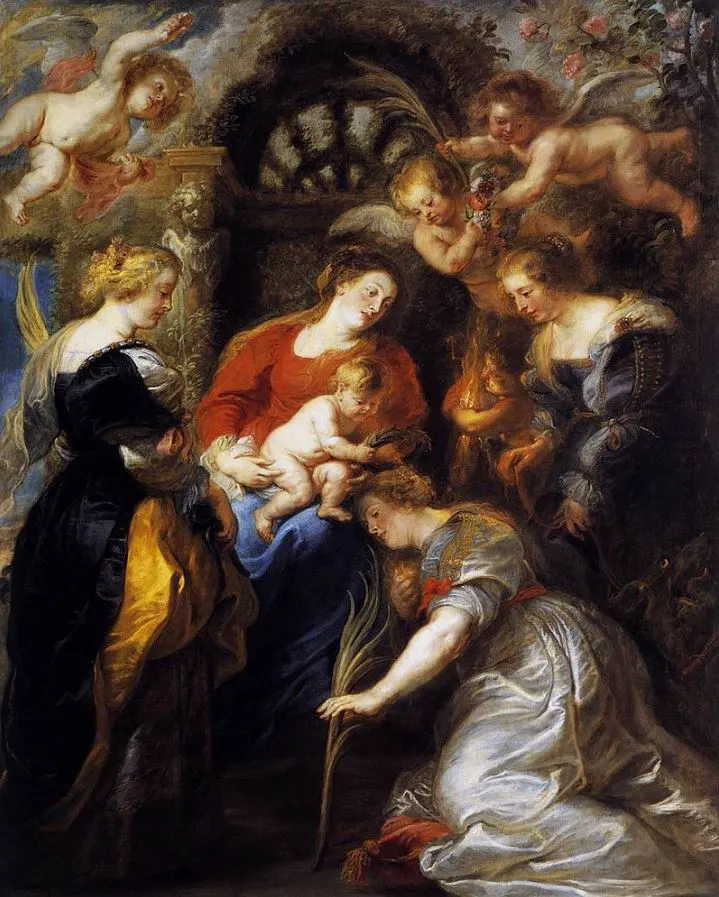 7. How big is Saint Catherine Of Alexandria by Caravaggio?
The Italian artist started his career painting rather small still lifes and portraits, but he completed many large paintings in his career as well.
Saint Catherine of Alexandria by Caravaggio is a medium-sized oil on canvas painting that has dimensions of 173 × 133 centimeters (68 × 52 inches).
8. Where is Caravaggio's masterpiece located today?
The painting remained in the collection of Cardinal Francesco Maria Del Monte until he passed away in 1627. It was mentioned during an inventory made of the cardinal's impressive collection.
Today, Caravaggio's amazing painting can be admired in a museum in Madrid. It's part of the collection of the Thyssen-Bornemisza Museum in the heart of Spain's capital.