Despite the fact that he never really managed to become successful with his paintings, this English artist can easily be described as one of the most important landscape painters in history.
John Constable (1776-1837) started painting the area in Suffolk where he was born and today, this region is known as "Constable Country."
Driven by a sense of nostalgia for a simpler past in the wake of industrialization and urbanization, he completed some of the finest landscapes in English history.
In this article, you'll discover some of the most interesting facts about John Constable, one of my personal favorites in art history.
1. He was born in a small village on the River Stour in Suffolk, England
John Constable was born in the small village of East Bergholt which is situated on the River Stour in Suffolk, a county in East Anglia.
He grew up in this rural place and this is where he produced many of his most famous works. The area is known as "Dedham Vale" and is located on the Essex-Suffolk border in East England.
Because he depicted this area so magnificently in his works, it's now referred to as "Constable Country" in honor of the English painter.
2. His family was well-off because his father owned a local mill and ship
His father was Golding Constable and his mother was Ann Watts. They were wealthy because Golding owned a corn business.
He owned Flatford Mill and alter also acquired Dedham Mill in Essex. He used these to produce corn which was shipped to London with their ship called the "Telegraph."
---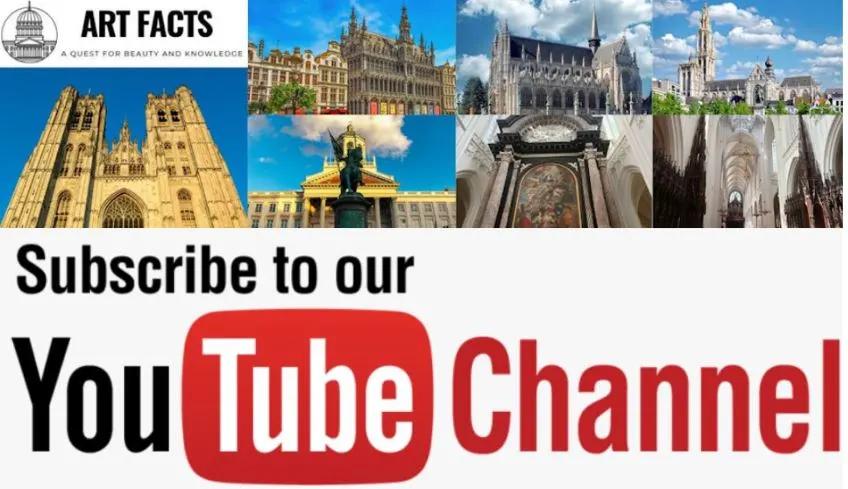 ---
Although he was the second son of the family, his older brother was mentally disabled and John's destiny was to take over the family business.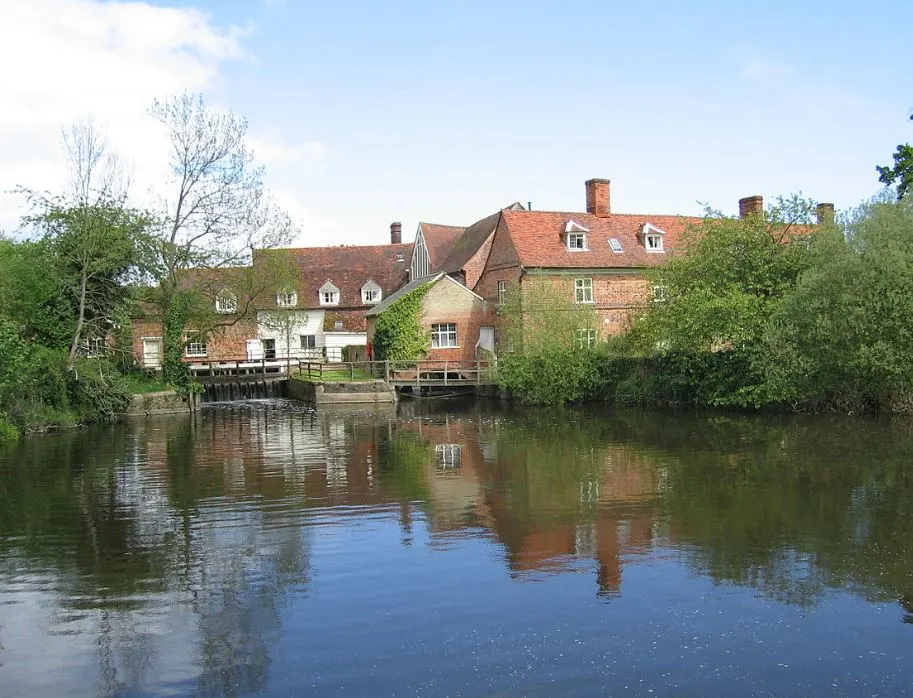 3. John Constable started drawing the region he grew up in from an early age
He was certainly capable of taking over his father's corn business if he wanted, but the young John had other plans with his life.
He loved to explore the countryside of Dedham Vale and especially the region near the River Stour. Granted, it's a nice area to hang out, especially during the Summer months.
Instead of just playing with his friends, he started drawing the landscape of the place he loved the most. This laid the foundation for the rest of his career.
These scenes made me a painter, and I am grateful. The sound of water escaping from mill dams, willows, old rotten planks, slimy posts, and brickwork, I love such things.
4. He was inspired by a Claude Lorrain painting that was owned by a local art collector
The young John Constable met an art patron and amateur painter named Sir George Beaumont, 7th Baronet (1753-1827).
It turned out to be a very important meeting because Beaumont owned a painting by Claude Lorrain, the famous 17th-century French painter who mainly focused on landscapes.
This relatively small painting is titled "Landscape with Hagar and the Angel" (1646) and is part of the collection of the National Gallery in London. Beaumont played a crucial role in the establishment of this museum.
Constable saw Lorrain's painting and he became determined to become a famous landscape painter.
5. The aspiring artist traveled to London in 1799 to sharpen his skills
When it became clear that John didn't have the intention to take over his father Golding's business, he reluctantly let him travel to London to study art.
He enrolled at the Royal Academy Schools as a probationer and he learned a lot in the process. He was able to attend life classes and anatomical dissections and spent his days copying the works of famous artists.
Paintings by Rubens, Claude Lorrain, Gainsborough, Annibale Carracci, and Jacob van Ruisdael were copied by Constable during his stay in London in the late 18th and early 19th centuries.
6. He made a bold move in 1802 as he was determined to become a landscape painter
John made one of the most important decisions in his life in 1802. This was the year that he was offered a position as drawing master at Great Marlow Military College, the Royal Military College that was founded in 1801.
He refused this position and the handsome salary that came with it to dedicate himself to landscape painting. John Constable wrote about the matter saying:
For the last two years, I have been running after pictures, and seeking the truth at second hand… I have not endeavoured to represent nature with the same elevation of mind with which I set out, but have rather tried to make my performances look like the work of other men…There is room enough for a natural painter. The great vice of the present day is bravura, an attempt to do something beyond the truth.
He went back home and painted one of his first major works titled "Dedham Vale" in 1802 and he started exhibiting his paintings at the Royal Academy a year later in 1803.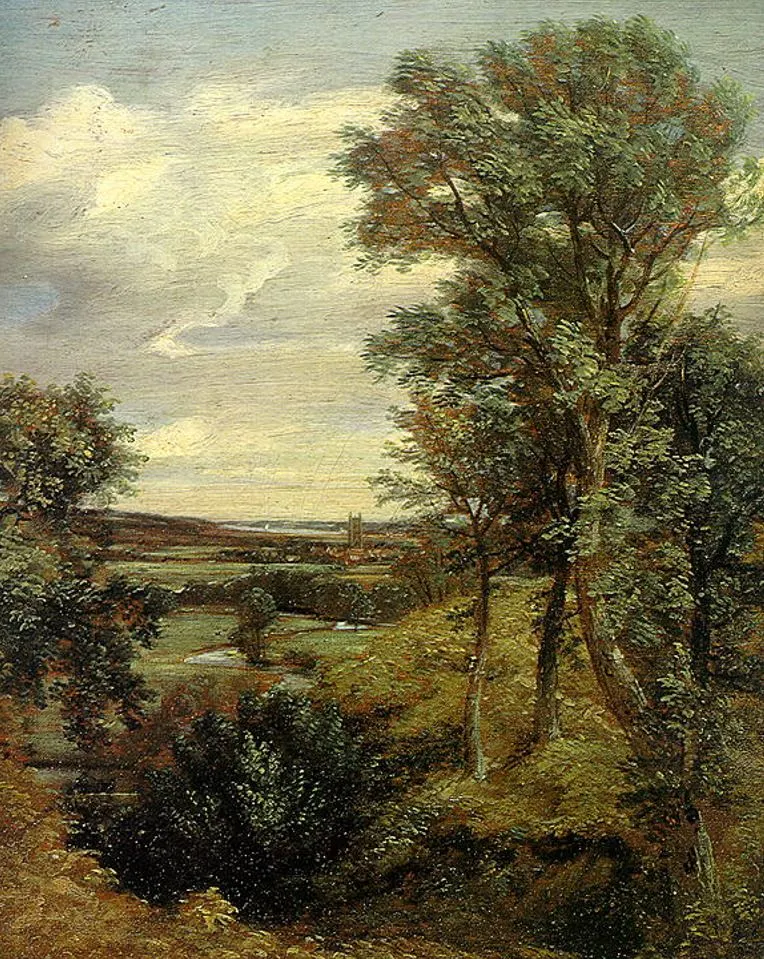 7. He married his childhood girlfriend in 1816 but it wasn't easy
In the next years, he established a routine in which he spent the Winter months in London while spending the Summer months painting the scenery of Dedham Vale.
This was also a period in which he courted his childhood Maria Elizabeth Bicknell (1788-1828), a girl from an upper-calls family and the daughter of Charles Bicknell, Solicitor to the Admiralty.
Maria's family was opposed to the marriage because they considered the Constables of a lower class. The fact that he didn't manage to make a living from his paintings also made it hard to marry his love.
John and Maria eventually married in October 1816 at St Martin-in-the-Fields in London, shortly after he inherited 1/5 of the family business following his parent's passing.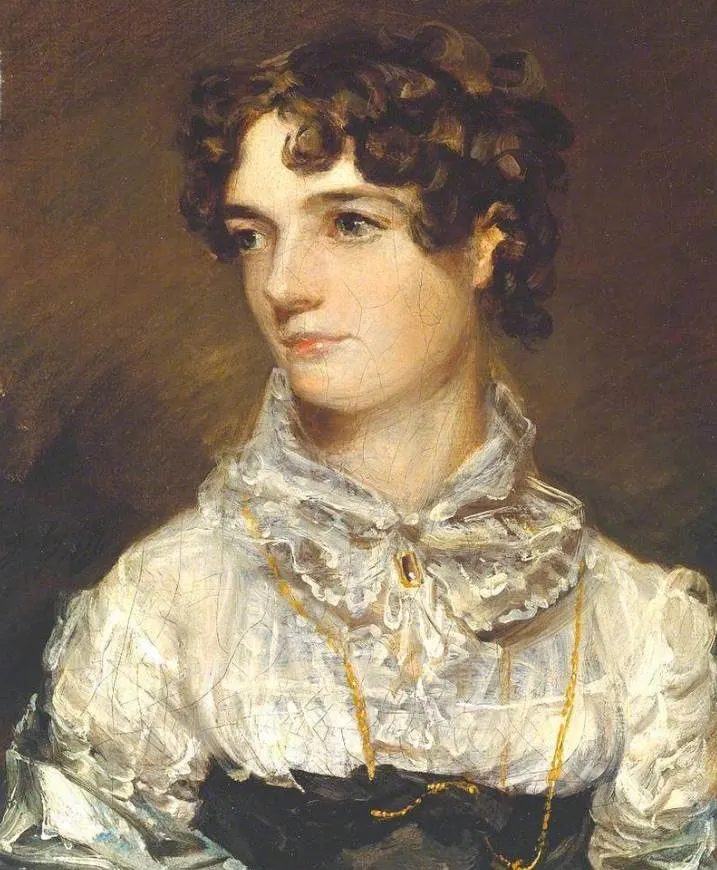 8. He painted his most important painting 3 years after his marriage
The marriage turned out to be a boost for John's career because he started painting larger canvasses. This series of large paintings are known as his "Six-Footers."
The first in this series is called "The White Horse" (1819) and it was the first major sale in Constable's career, earning him 100 guineas and some level of financial freedom.
Not only that, he was elected as an associate of the Royal Academy, something that opened the door for his future career as well.
9. His paintings were more successful in France than they were in England
His paintings were shown at the exhibitions of the Royal Academy every year and this provided a lot of exposure for John.
One of his most famous paintings titled "The Hay Wain" (1821) was exhibited in 1821 and seen by the young aspiring French artist named Théodore Géricault (1791-1824)
Eugène Delacroix (1798-1863) later mentioned that Géricault was extremely impressed with Constable's work. This eventually led to the establishment of a group of landscape painters known as the Barbizon School in France.
Constable only sold 20 paintings in England in his entire career but sold more than 20 in France in just a couple of years, quite fascinating.
10. His wife died in 1828 and he remained a single father of 7 for the rest of his life
John's happiness about his career was short-lived because his wife Maria developed tuberculosis just a few years later.
The family moved to Brighton between 1824 and 1828 in the hopes that the milder climate would be beneficial but she passed away in 1828.
This left John alone with their 7 children whom he continued to raise alone until passed away himself in 1837.
Remarkably, only his second son, Charles Golding Constable (1821-1878), who became a member of the British East India Company's navy, had a son himself.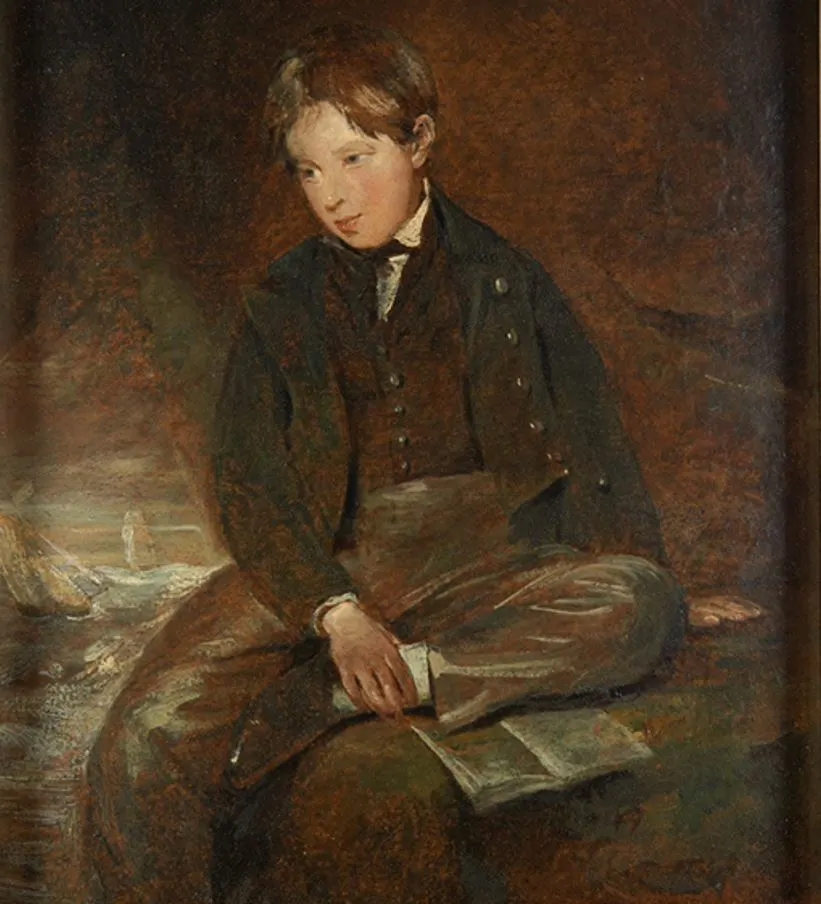 11. He was elected to the Royal Academy in London at the age of 52
After years of being closely involved at the Royal Academy, he was finally elected as a member of the prestigious art institute in London in 1829.
What's remarkable is that he was already 52 years old at the time. Just 2 years later he started giving lectures at the academy in which he explained his vision of landscape painting.
He considered landscape to be three-fold:
Scientific and poetic.
It has to be grounded in reality.
Landscape painters need to be taught.
John Constable died from heart failure on March 31, 1837, at the age of 60. He was buried next to his wife Maria in the graveyard of St John-at-Hampstead Church in Hampstead, London.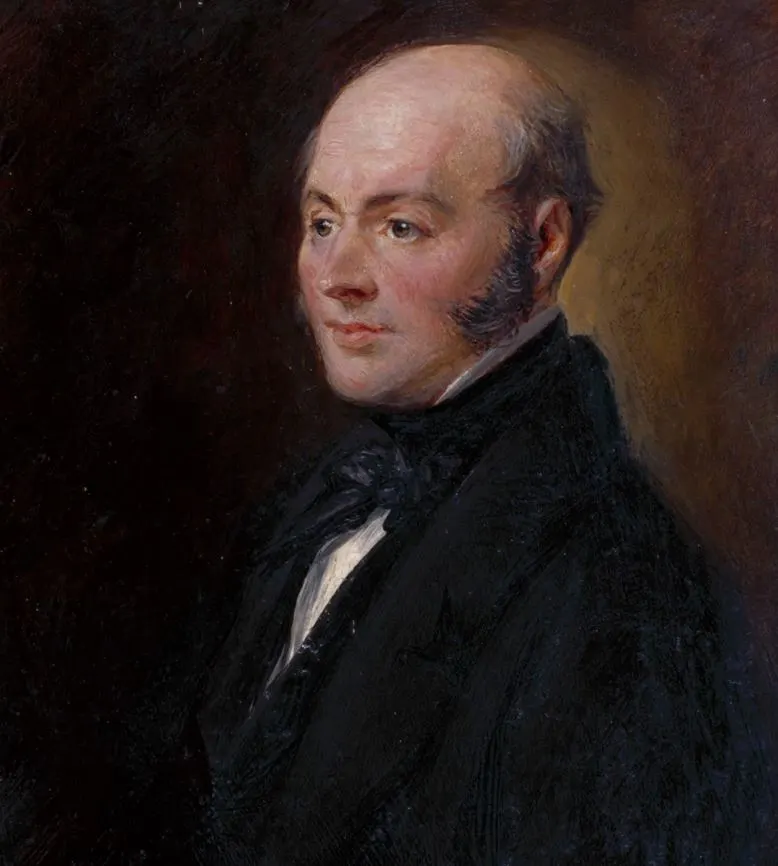 12. Constable can be credited with revolutionizing landscape painting
His talent was remarkable, and his persistence just as much. Landscape painting was held in very low regard when he started painting and he struggled for many years to make a name for himself.
Despite this major obstacle, he inspired a large group of French artists across the English Channel and is definitely one of the most celebrated landscape painters in history.
His painting can be admired in museums all around the world and his distinctive bright skies and attention to detail made these mesmerizing works of art to admire.