The influence of this French artist can be described as pivotal in art history, and that's not an understatement.
Édouard Manet (1832-1883) was never meant to become a painter but his desire was so strong that even his stubborn father eventually gave in.
This was a great decision because he became the source of inspiration for a group of aspiring artists who are known today as the Impressionists.
In this article, you'll discover some of the most interesting facts about Édouard Manet so you can learn all about this important 19th-century artist.
1. Édouard Manet was born into a wealthy and influential family in Paris
The life of French painter Édouard Manet had a bright start because he was born into a very wealthy and influential family in Paris.
His father, Auguste Manet (1797-1862), was a judge, and his mother, Eugénie-Desirée Fournier (1811-1885), was the daughter of a renowned French diplomat.
The level of influence of the family can't be underestimated because his mother was the goddaughter of prince Charles Bernadotte (1763-1844) who was King of Sweden and Norway between 1818 and 1844.
He grew up in a mansion or "Hôtel Particulier" on the Rue Bonaparte in the 6th arrondissement of Paris.
The choice of the young Édouard to become a painter was a serious disappointment for his parents. Especially his father hoped he would pursue a career in law and step in his footsteps.
The Portrait of Monsieur and Madame Manet (1860) that he painted pretty much tells you exactly how they felt about his career choice.
His father went as far as sending him on a ship to Rio de Janeiro in the hopes he would pursue a career in the French Navy. He failed the exam twice in the late 1840s and this never happened.
He started drawing lessons in 1845 when he was a young teenager and this was the start of a lifelong fascination with the world of art.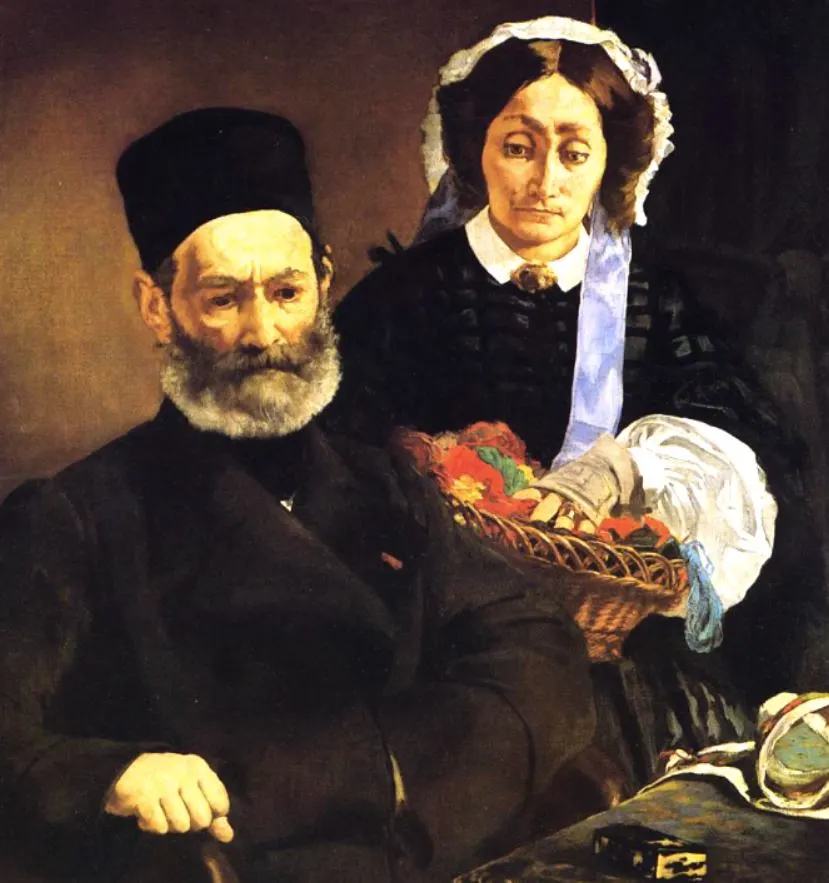 3. He traveled throughout Europe in the 1850s and it shaped his artistic direction
The most important man in Manet's life was his uncle Edmond Fournier, a lieutenant to the 96th infantry of the French army who met his end in a trench in Sevastopol.
He was the one who brought him to the Louvre Museum where the young Édoaurd could admire the paintings of the Old Masters.
The Louvre paintings he was most interested in were those of Dutch artist Frans Hals (1582-1666) and those of Spanish artists Diego Velázquez (1599-1660) and Francisco Goya (1746-1828).
Manet traveled across Europe and visited the Netherlands, Germany, and Italy between 1853 and 1856, a journey that influenced the rest of his career.
4. His first works were completed in the Realism style that was popular at the time
Édouard Manet is often referred to as a Realism artist who opened the door for emerging Impressionist artists in the 1860s.
He opened his studio in 1856 and started producing Realism paintings in which he somehow already managed to integrate his distinctive personal style.
This is reflected in some of his early works titled "The Absinthe Drinker" (1858–59) and "The Spanish Artist" (1860). Both the latter and the portrait of his parents were accepted at the Paris Salon of 1861.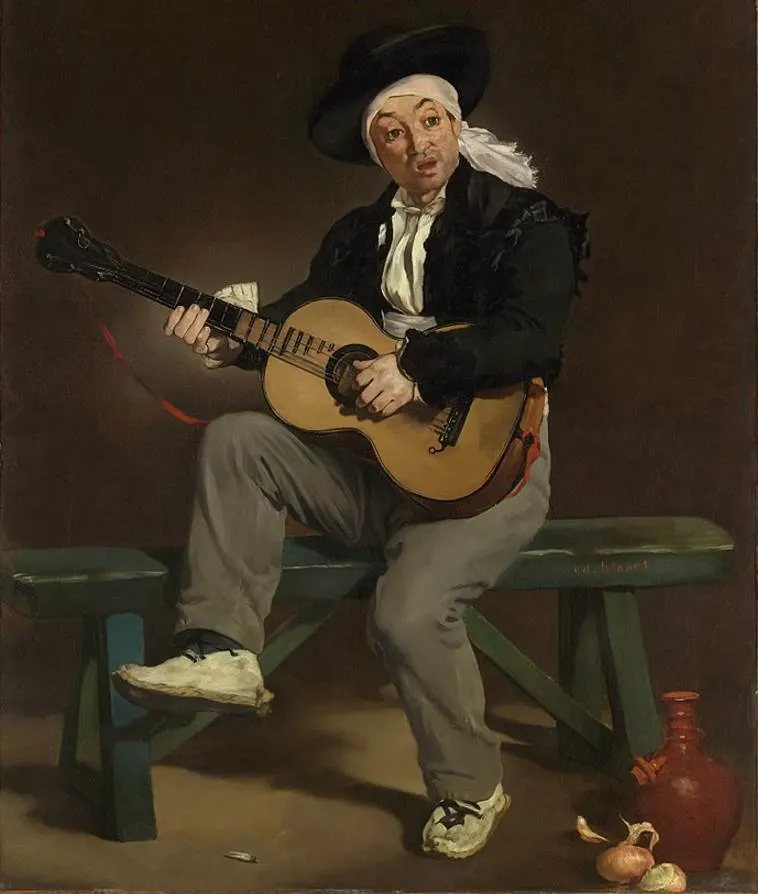 5. A painting completed in 1862 defined his style for the rest of his career
Manet gradually moved away from the realistic depictions of his early works to a painterly style that defined the rest of his career.
His amazing painting titled "Music in the Tuileries" (1862), a work part of the collection of the Hugh Lane Gallery in Dublin is a perfect example of this.
This crowded scene in the Tuileries Garden in central Paris was also one of many paintings with the subject of leisure that Manet was keenly interested in.
He was one of the first artists who painted life as it was in 19th-century Paris, a notion that makes his oeuvre fascinating to check out.
6. His most remarkable work was rejected for the Paris Salon and caused quite a stir
The Paris Salon was the most prestigious event in the world of art during Manet's time and he submitted numerous paintings for the exhibition.
Unlike many Impressionist artists who simply gave up to get their paintings accepted, he continued to submit paintings for the Salon for the rest of his career.
Many of his paintings were rejected as well, including his most renowned work titled "Luncheon on the Grass" (1863).
The painting of a naked woman sitting in a forest with two finely-dressed gentlemen is world-famous today but caused quite a stir when it was exhibited at the Salon des Refusés (Salon of the Rejected) that year.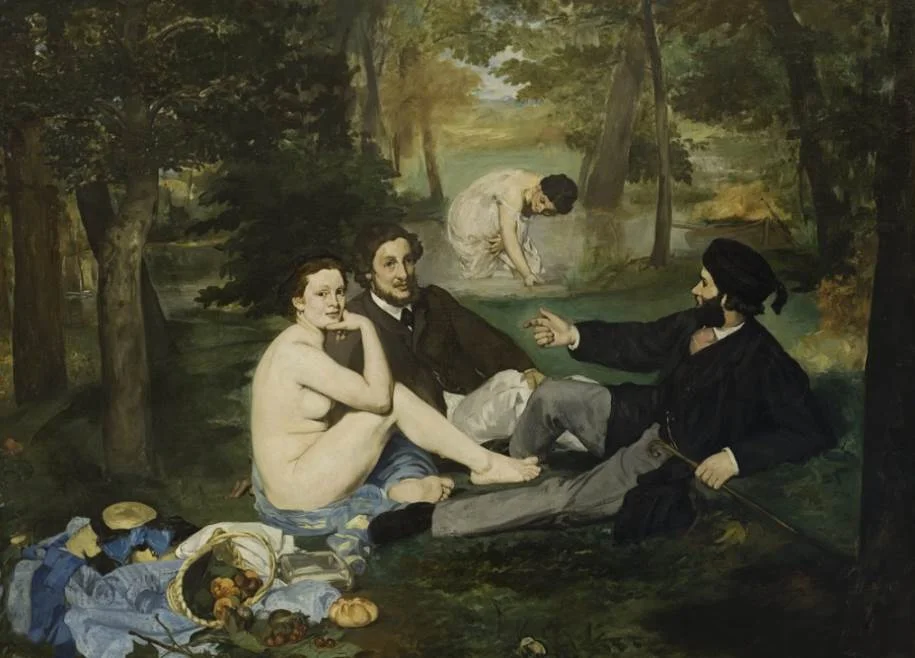 7. He married his former piano teacher the year after his father died
The people who posed for this work were Victorine Meurent, his brother, his soon-to-be brother-in-law Ferdinand Leenhoff, and his future wife Suzanne Leenhoff (1829-1906).
She was a Dutch piano teacher who was two years older than Édouard and who might have once been the mistress of his father Auguste Manet.
They had been together for about a decade before they got married in 1863, a year after Manet's father passed away in 1862.
Remarkably, the father of her son Léon Leenhoff (1852-1927) might have been either Édouard or Auguste. This mystery was never solved.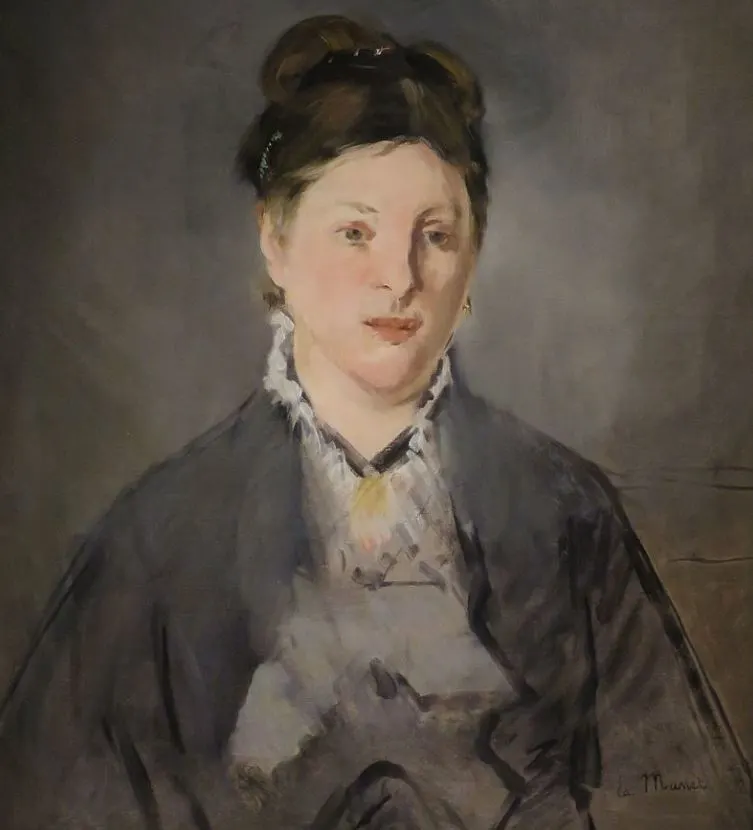 8. His famous nude painting of 1865 caused a scandal at the Paris Salon
Another famous painting by Édouard Manet was his first major nude painting titled "Olympia" (1865). It was requested by the Paris Salon so they had no choice but to accept it.
I believe they might have been a bit reluctant to do so because it was the most controversial painting at the exhibition that year.
Victorine Meurent was the model for this painting as well and it's believed that Manet was inspired by both Titian's painting titled "Venus of Urbino" (1538) and Goya's famous "La Maja Desnuda" (1800).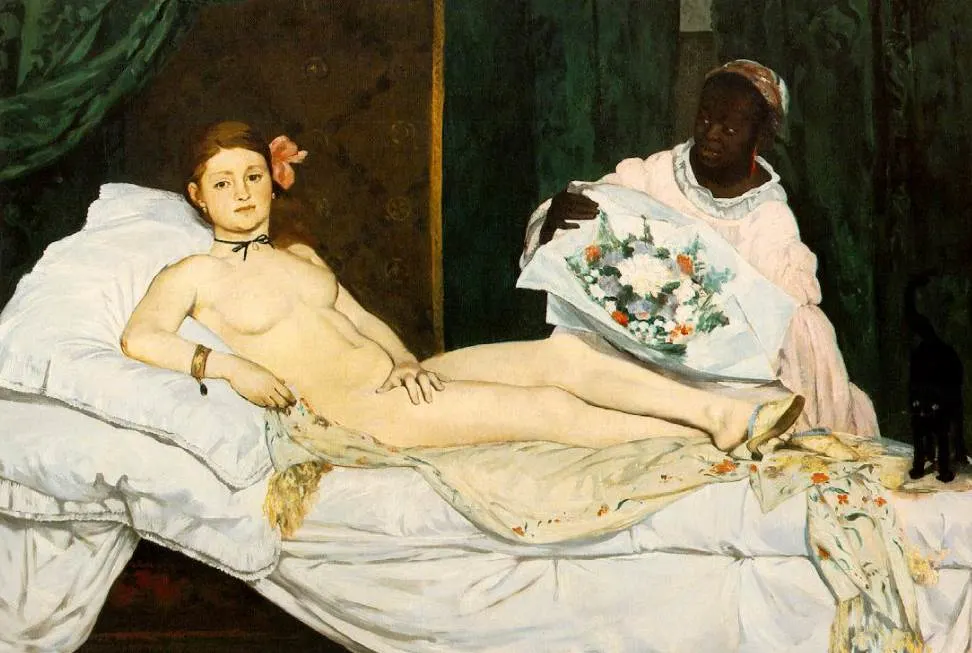 9. He became the leader of a group known today as the Batignolles group
The French painter was an outspoken man who became the leader of a group of artists who became the Impressionists of the 1860s and 1870s.
He was introduced to the young generation of aspiring artists by Berthe Morisot (1841-1895), one of the most famous female Impressionist artists.
This group was referred to as the "Batignolles group," a reference to the Batignolle district in Paris where they often met.
Manet also lived here on the Boulevard des Batignolles and had his studio on the Rue Médéric, just northwest of the historical heart of Paris.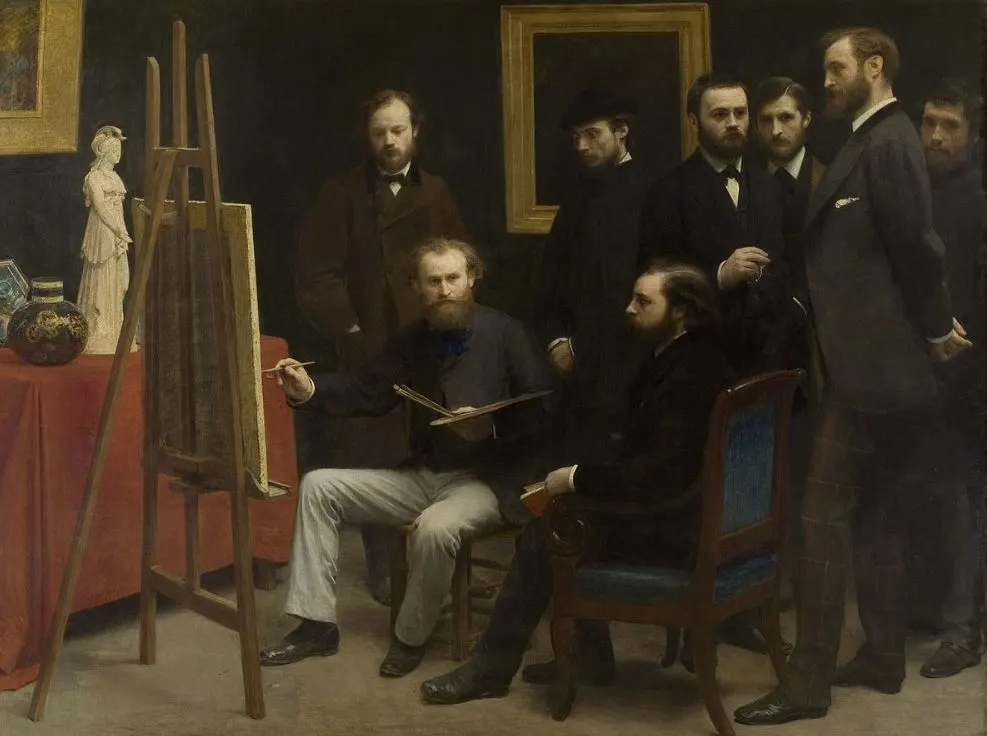 10. He left behind 430 oil paintings that were both criticized and admired
Édouard Manet influenced a lot of young artists who became Impressionists, but the reverse can also be said.
His style gradually became more painterly, something that was clearly influenced by the group of artists he hung out with throughout his career.
He left behind 430 oil paintings, 89 pastels, and over 400 drawings. He completed his final major work in 1882 titled "A Bar at the Folies-Bergère," the year before he passed away.
What's Manet's legacy? He is sometimes referred to as the "Father of Modernism," and this reflects in his amazing works of art.