If you want to admire fine art in London then the National Gallery and Tate Britain are some of the most famous museums in the city to visit.
One of the lesser-known museums in South London holds a significant collection of paintings by Old Masters and is worth a visit as well.
The Dulwich Picture Gallery was originally part of the College of God's Gift, a charitable foundation often referred to as "Old Dulwich College" that was established in 1619.
It was established by an actor named Edward Alleyn (1566-1626) and is credited with being the oldest public art gallery in England.
The collection of paintings was moved into its current building in 1818. It was designed by Neoclassical architect Sir John Sloane who integrated skylights in the form of roof lanterns to illuminate the paintings.
Let's take a closer look at some of the most famous Dulwich Picture Gallery paintings, artworks that range from French, Italian, and Spanish, Baroque paintings, to British portraits.
1. A Woman playing a Clavichord – Gerrit Dou
Date created: 1665
Dimensions: 37.7 x 29.9 centimeters (14.84 x 11.77 inches)
A Woman playing a Clavichord was painted by Dutch Golden Age painter Gerrit Dou (1613-1675), a man who was initially trained as a glass and copper engraver. He became a pupil of Rembrandt van Rijn, arguably the most famous Dutch artist in history.
Dou produced typical Dutch Golden Age genre paintings that are reminiscent of the works of Johannes Vermeer (1632-1675). Having a renowned master like Rembrandt allowed Dou to elevate his painting technique and he focused on extremely detailed works of art, a notion perfectly emphasized by this masterpiece.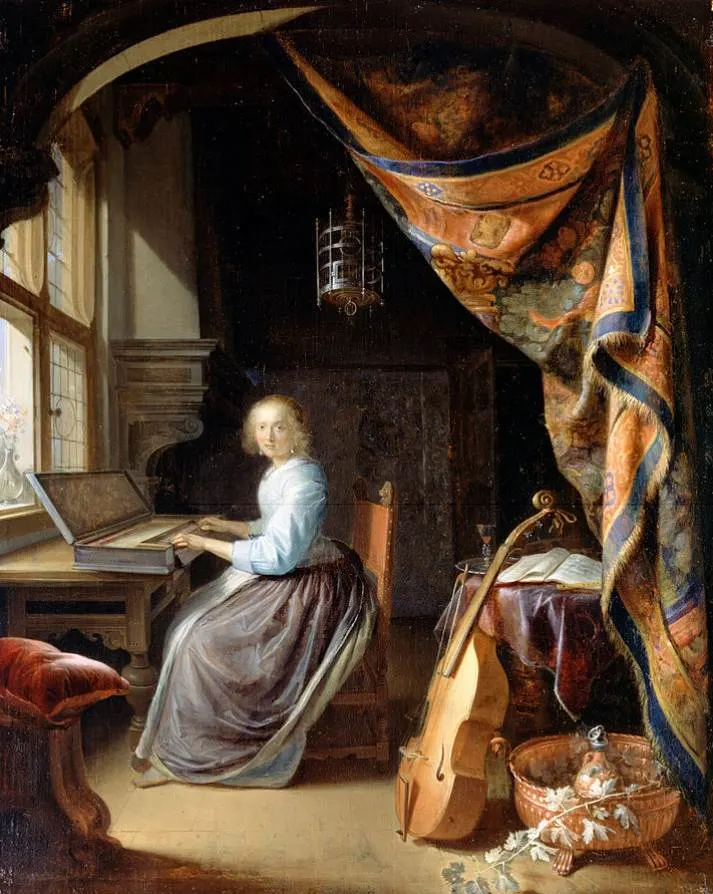 2. Portrait of Jacob de Gheyn III – Rembrandt van Rijn
Date created: 1632
Dimensions: 29.9 x 24.9 centimeters (11.8 x 9.8 inches)
Portrait of Jacob de Gheyn III is one of the most fascinating paintings by Rembrandt, the Baroque master who taught Dou his trade. It's one of the early works of his period in Amsterdam, completed shortly after he moved to the city from his native Leiden.
---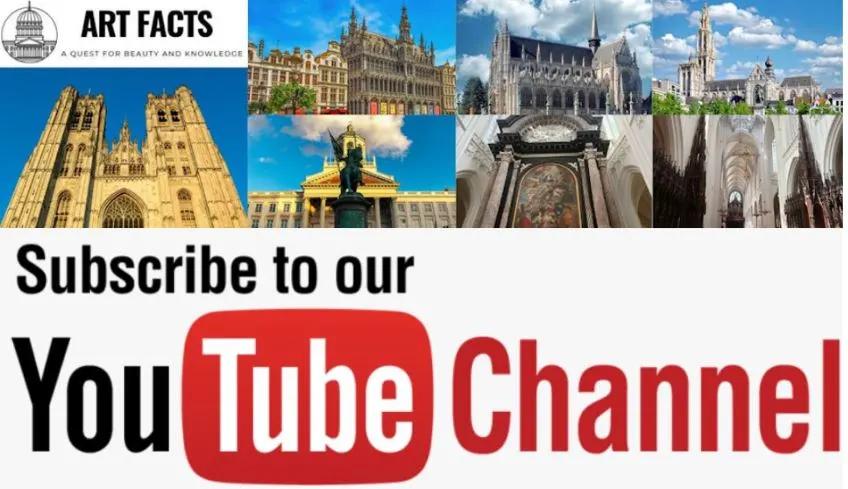 ---
This was a period in which he focused on an extreme level of detail, making his portraits almost photographic. This particular work depicts Jacob de Gheyn III (1596-1641), an engraver who was also the canon of Utrecht in the Dutch Republic.
3. Elizabeth and Mary Linley – Thomas Gainsborough
Date created: 1772
Dimensions: 199 x 153.5 centimeters (78.34 x 60.43 inches)
Elizabeth and Mary Linley is a fascinating painting by Thomas Gainsborough (1727-1788), the renowned artist of the Rococo era who mainly focused on portraits and landscapes. It's the only painting by the artist that depicts both Linley sisters together.
Gainsborough had befriended the Linley family while he was living in Bath, Somerset. Elizabeth Linley (1754-1792) was a renowned singer of the 18th century and had already made a name for herself at the time when the English artist completed this work.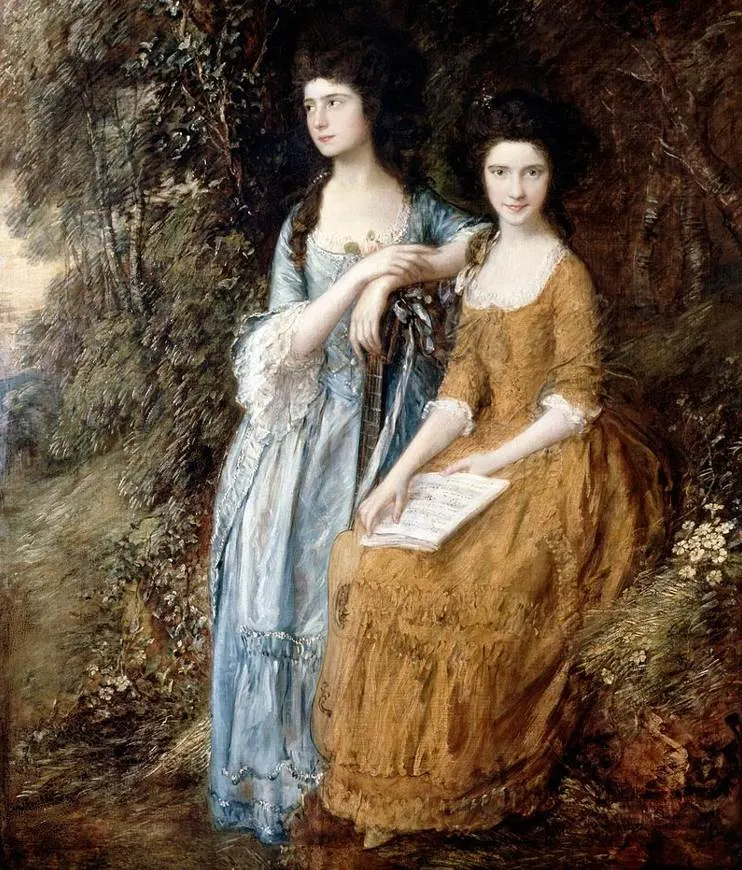 4. Les Plaisirs du Bal – Jean-Antoine Watteau
Date created: 1715-1717
Dimensions: 52.5 x 65.2 centimeters (20.26 x 25.66 inches)
Les Plaisirs du Bal is one of the paintings by Jean-Antoine Watteau (1684-1721) that depicts the style he invented called the "Fête Galante." This is a type of party that emerged following the death of King Louis XIV in which finely dressed people have a good time in a natural setting.
In this painting by Watteau, he still added architectural details to the composition and placed the natural landscape in the background. This in combination with the artist's frivolous touch makes this one of the most distinctive Rococo paintings in his oeuvre.
5. The Nurture of Jupiter – Nicolas Poussin
Date created: Mid-1630s
Dimensions: 96.5 x 121 centimeters (37.99 x 47.63 inches)
The Nurture of Jupiter is one of the many paintings by French artists of the Baroque era Nicolas Poussin (1594-1665) that depict a mythological scene. In this case, it depicts the nurture of the infant Jupiter as described by Latin poets. It's one of the works that Poussin produced a couple of years before he briefly moved back to France in the early 1640s.
Jupiter was saved from his father Saturn who had already swallowed 5 of his newborn children because of a prophecy he heard. It mentioned that he would be defeated by one of his children, an event that eventually happened due to the caring mother of Jupiter who replaced him with a stone.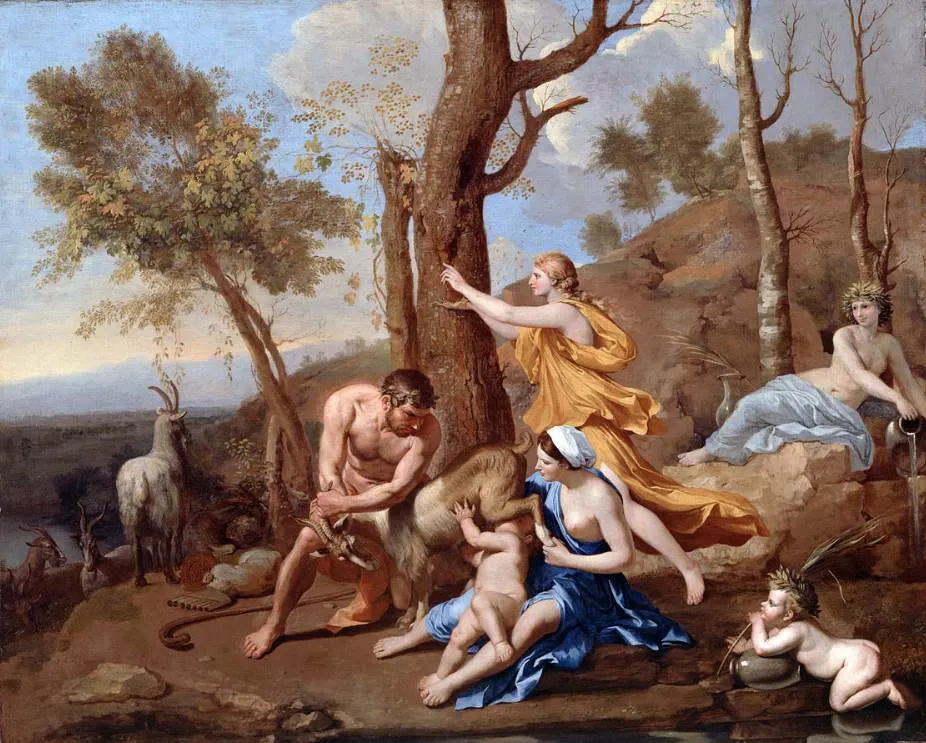 6. Hagar in the Desert – Peter Paul Rubens
Date created: 1630s
Dimensions: 72.6 x 73.2 centimeters (28.58 x 8.81 inches)
Hagar in the Desert is a painting by Rubens (1577-1640), the Flemish master of the Baroque era, based on a story in the Book of Genesis. It tells that Hagar, an Egyptian slave with whom Abraham had a son, was sent into the desert together with her husband Ishmael.
Abraham did so because his wife was jealous of Hagar who was renowned for her beauty. This painting was produced when Peter Paul Rubens was married to his second wife Helena Fourment and it's assumed that she was the model of this work.
7. A View of Walton Bridge – Canaletto
Date created: 1754
Dimensions: 48.7 x 76.4 centimeters (19.17 x 30.07 inches)
A View of Walton Bridge is a painting that was completed by Canaletto (1697-1768), a landscape artist from Italy who made his name by painting cityscapes of his native Venice. Most of his patrons were rich British visitors who wanted a remembrance of their stay in the city.
When the Austrian War of Succession broke out in 1741, his customers stopped traveling to Venice, so he decided to travel to England. He stayed nearly a decade in England, painting numerous masterpieces in the process, including this bridge which is situatedjust southwest of London. Today, it's referred to as "Old Walton Bridge" as a new modern structure replaced it in the 21st century.
8. Landscape with Windmills near Haarlem – Jacob van Ruisdael
Date created: 1650-1652
Dimensions: 31.5 x 33.9 centimeters (12.4 x 13.34 inches)
Landscape with Windmills near Haarlem is a delicate little painting produced by Dutch Golden Age landscape painter Jacob van Ruisdael (1629-1682). It's one of the early works of the artist as it was completed while he was still in his early twenties.
Apart from the distinctive Dutch windmills, we can see the "Groote Kerk" or "St.-Bavokerk". That's the main church in the Dutch city of Haarlem which was completed in the year 1479. Before 1997, there was a horserider and a boy but these were later additions and have since been overpainted.
9. Horatius Cocles defending the Bridge – Charles Le Brun
Date created: 1642-1643
Dimensions: 121.9 x 171.8 centimeters (47.99 x 67.63 inches)
Horatius Cocles defending the Bridge is a magnificent mythological painting by French artist Charles Le Brun (1619-1690). He visited Rome and became a pupil of Nicolas Poussin and this influence transpired into his works which were mostly inspired by classical subjects.
This painting depicts the Roman hero Horatius Cocles who defends the Sublician bridge all by himself against the Etruscans as it's being demolished behind him. An allegorical figure of Rome hovers above him and in the foreground, we can see a river god representing the Tiber River.
10. Old-time Tuition at Dulwich College – Walter Charles Horsley
Date created: Before 1906
Dimensions: 84.1 x 107.3 centimeters (33.11 x 42.24 inches)
Old-time Tuition at Dulwich College is a painting by Walter Charles Horsley (1855-1934), the son of English academic and genre painter John Callcott Horsley R.A. (1817-1903). This particular painting depicts a story told by the father to his son while he was already in his eighties.
He was a student at Dulwich College and was taught by a man named Mr. Lindsay. The teacher wasn't eager to get out of bed for lessons at eight o'clock in the morning so he simply invited his students into his bedroom. This means that the son depicted his father as a boy inside his teacher's room during the 1820s, quite amazing indeed!