The Baroque era was fading in France in the late 17th century. A more classical version of the usually overly theatrical Baroque was preferred during the reign of King Louis XIV.
One particular French artist managed to revive the ideals of the 17th-century Baroque artists and transform them into a completely new era of frivolous art known as Rococo.
Let's take a closer look at some of the most interesting facts about Jean-Antoine Watteau, one of the pioneering and most influential Rococo artists in history with an amazing oeuvre.
1. He was born in a city in the northern part of France
Jean-Antoine Watteau (1684-1721) was born in a relatively small city in northern France called Valenciennes.
This is a city that was once part of the County of Hainaut and part of the Habsburg Netherlands.
It was only shortly before Watteau was born that it was transferred to France following the conclusion of the Franco-Dutch War (1672-1678).
Because of this notion, Watteau was actually of Walloon descent, the southern region in modern-day Belgium.
He was from a well-off family and started training his drawing and painting skills from a local artist in his native Valenciennes.
2. He started his career painting peculiar figures on the streets of his home city
His painting and drawing skills were noticed from an early age. Because of this, it's assumed that he received his first training from a local artist named Jacques-Albert Gérin.
---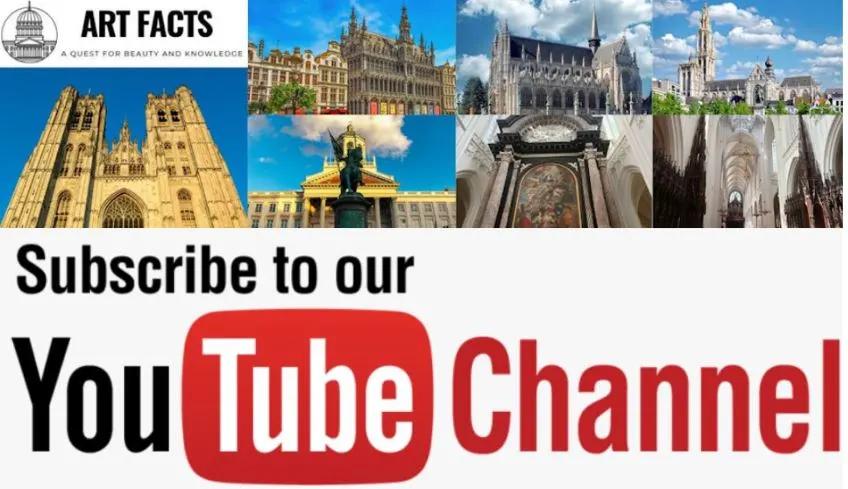 ---
He specialized in a particular subject matter. He painted dubious local figures who sold fake medicine on the streets of Valenciennes.
That's a far cry from the subject matter of earthly delights that would make him famous in the future.
3. He moved to Paris as a teenager and he developed his theatrical style
Watteau suffered from poor health since his childhood. Despite this notion, he traveled to Paris in 1702 around the age of 18 in an attempt to become a famous painter.
He quickly found employment at a workshop at Pont Notre-Dame, a bridge that crosses the River Seine in the heart of Paris.
This was a period shortly after the end of the Dutch Golden Age and he found great inspiration in Dutch and Flemish genre paintings.
This was also a period in which he sharpened his drawing and painting methods which culminated in his distinctive sketchlike painting technique.
4. He drew inspiration from a type of theater that emerged in France
His works drew the attention of a renowned French artist named Claude Gillot (1673-1722) and he entered his workshop in the year 1705. This was just 3 years after he arrived in Paris and when he was in his early twenties.
Gillot was a designer of the theater and he introduced Watteau to this exciting new form of entertainment known as "commedia dell'arte."
This was an early form of professional theater that had emerged in Italy and which would form the main inspiration for Watteau's art.
This is how he developed the theatrical style that revived the fading Baroque style and form the transition to the frivolous Rococo style.
5. He learned about decorative art in a famous palace in Paris
The partnership between Gillot and Watteau didn't last and after a serious dispute, the young artist changed workshops and moved in with French painter Claude Audran III (1658-1734).
This was a great move because Audran was once the painter of King Louis XIV of France in the late 17th-century and subsequently became an important interior designer for the king.
When he took in Watteau as a pupil, he held the position of curator of the Palais du Luxembourg. This is one of the opulent palaces in Paris that was constructed in the 17th century to serve as the royal residence.
In this magnificent palace, Watteau got acquainted with both the magnificent interior design and the impressive collection of fine art.
The amazing cycle of paintings by Rubens produced for Queen Marie de Medici (1575-1642) formed a great inspiration for Watteau.
6. His reception piece for the Academy is one of his ultimate masterpieces
The artist submitted a painting for the Grand Prix de Rome, a prestigious prize awarded by the French Royal Academy, in 1709 but he only managed to win second place.
Although he didn't manage to win the prize of studying in Rome for a year, he did have enough connections already to get accepted to the Academy associate member in 1712 and as a full member in 1717.
Shortly after, he worked on his so-called "reception piece," a work that ended up becoming one of his ultimate masterpieces.
He completed "The Embarkation for Cythera" between 1718 and 1719, a work now part of the painting collection of the Louvre in Paris.
7. He completed one final masterpiece before passing away at 36
His failing health was something that he struggled with since he was a child, and things didn't get any better as an adult.
A brief travel to London in 1720 to be treated by a renowned physician named Dr. Richard Mead didn't help and he was forced to return home gravely ill.
He did manage to complete one final commission before passing away from what is believed to have been tuberculosis on July 18, 1721.
He produced his final work in barely eight days, a painting called "L'Enseigne de Gersaint." This work served as a shop sign for art dealer Edme François Gersaint (1694-1750).
The enigmatic work has been compared to the masterpiece by Diego Velázquez called "Las Meninas" (1656) because of its complex composition.
It's part of the collection at Charlottenburg Palace in Berlin.
8. He never achieved the level of fame he receives today
One of the most remarkable facts about Jean-Antoine Watteau is that he never managed to gain the level of recognition that he receives today.
He worked for a limited number of patrons and his style was considered to be revolutionary at the time as it revived the theatrical style of the Baroque era.
When he did manage to get mentioned in one of the art critic's reviews, his art often got a lukewarm response.
9. He is credited with developing a particular type of painting
Watteau got a lot of inspiration from artists like Rubens and the famous Venetian artists who were supreme colorists.
The idyllic and theatrical atmosphere of his works in combination with warm colors resulted in a particular type of genre painting being credited to Watteau called "Fête Galante."
These paintings depict members of the upper class wearing expansive costumes in natural settings such as forests or woodlands.
10. His oeuvre was admired by some of the most famous artists in history
Watteau not only invented a type of painting, but he also dressed the figures in remarkable outfits. This resulted in a type of costume being named after him called the "Watteau Dress."
The idyllic landscapes that dominate the backgrounds of his works were admired by English artist J.M.W. Turner (1775-1851), a Romantic artist who incorporated similar hazy-like landscapes in his famous paintings.
Watteau's paintings and drawings can be admired at some of the most famous museums in the world and were pivotal in the development of Rococo art.