The 16th century was an important transition period in the history of art. Many young aspiring artists believed that everything in art had already been achieved.
You can't really blame them because Mannerist artists had to walk in the footsteps of the likes of Leonardo da Vinci, Michelangelo, and Raphael.
One of the painters who was faced with this dilemma was Agnolo di Cosimo (1503-1572), a man commonly referred to as "Bronzino."
In this article, you'll discover some of the most interesting facts about Bronzino, an influential Italian artist in the period following the Renaissance who produced some remarkable works of art.
1. He was born and raised in Florence and was the son of a butcher
Bronzino is the nickname of an artist named Agnolo di Cosimo, a man who was born in Florence in the year 1503.
He spent virtually his entire career in his native city and was born at a time when the Renaissance masters of the High Renaissance produced masterpieces.
Raphael spent a significant amount of time in Florence between 1504 and 1508, a time when Bronzino was still a child.
He got his nickname from either his dark skin or the fact that he had reddish hair. His father was a local butcher so the family wasn't very rich but not needy as well.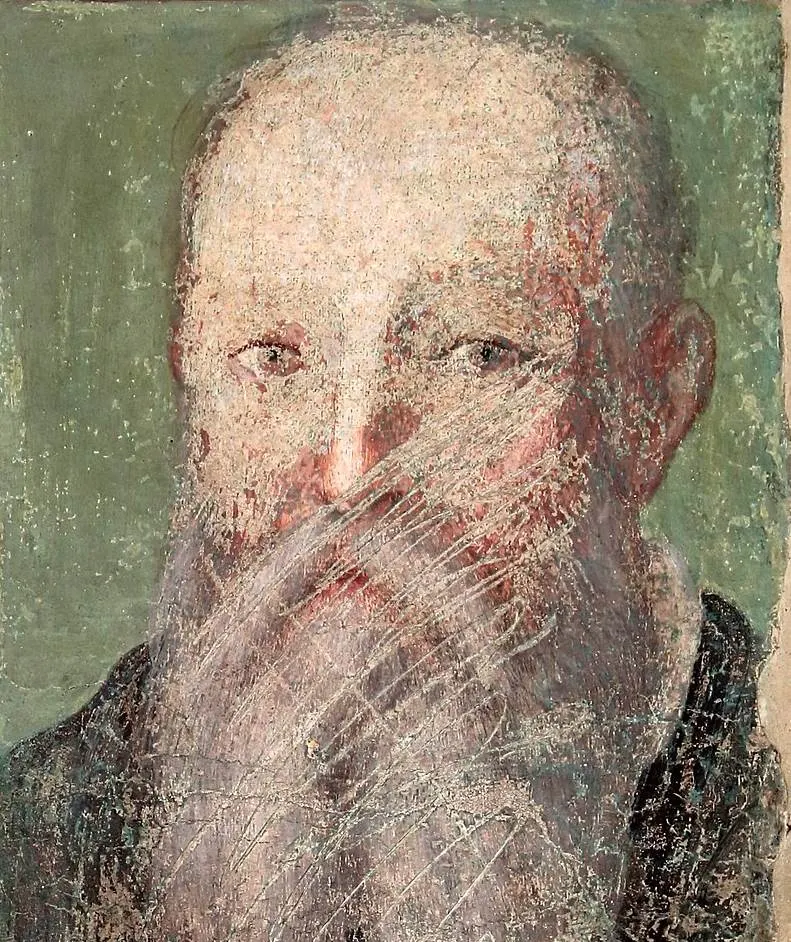 2. He was very much influenced by his second master
Giorgio Vasari (1511-1574) was only slightly younger than Bronzino so he surely met the artist in Florence.
---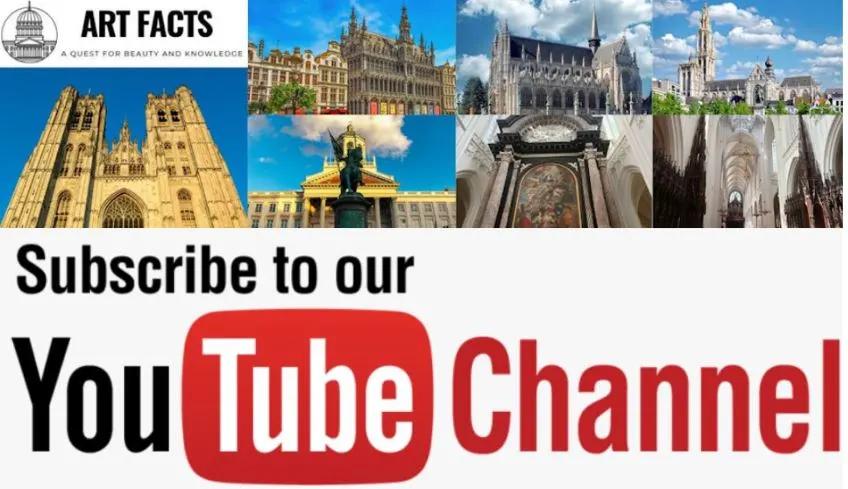 ---
According to him, Bronzin was first trained by a local artist named Raffaellino del Garbo (1466-1527) and later Pontormo (1494-1557).
Pontormo was one of the first Mannerist artists in history, a period also referred to as the "Late Renaissance." It was a period when artists tried to distort figures to achieve their artistic purpose.
This eventually culminated in the exuberant Baroque style of the 17th century. Bronzino followed his master but didn't integrate the same dramatic expressions as Pontormo.
3. Bronzino and Pontormo collaborated for multiple decades
What's remarkable about the collaboration between Pontormo and his pupil is that he wasn't that much older than Bronzino.
The age difference between the two was only 9 years so the relationship gradually grew into friendship and professional collaboration.
Bronzino initially worked for his master as an assistant but this gradually changed into both men completing commissions together.
One of the first commissions both men completed together was the decoration of the Capponi Chapel in the church of Santa Felicita in Florence. This church is located right next to the iconic Ponte Vecchio.
Bronzino probably completed the paintings inside the dome but these haven't survived. He also completed 2 of the 4 evangelists in the roundels.
The style of the master and the pupil was so similar that we don't know which of the two frescoes in these roundels he completed.
4. He became the court painter of the first Grand Duke of Tuscany in the late 1530s
The most important commission in Bronzino's life came in 1539, the year that Cosimo I, Duke of Florence (1519-1574), married Eleonora of Toledo (1522-1562).
This strategic marriage allowed the Duke to solidify his rule in Florence and it eventually culminated in his reign as the first Grand Duke of Tuscany.
The marriage was a big event and he commissioned many paintings to decorate the marriage location. Bronzino was one of the lucky painters who earned a commission.
Cosimo I was so pleased with the work that he turned the artist into his regular court painter, a position he held for the remainder of his life.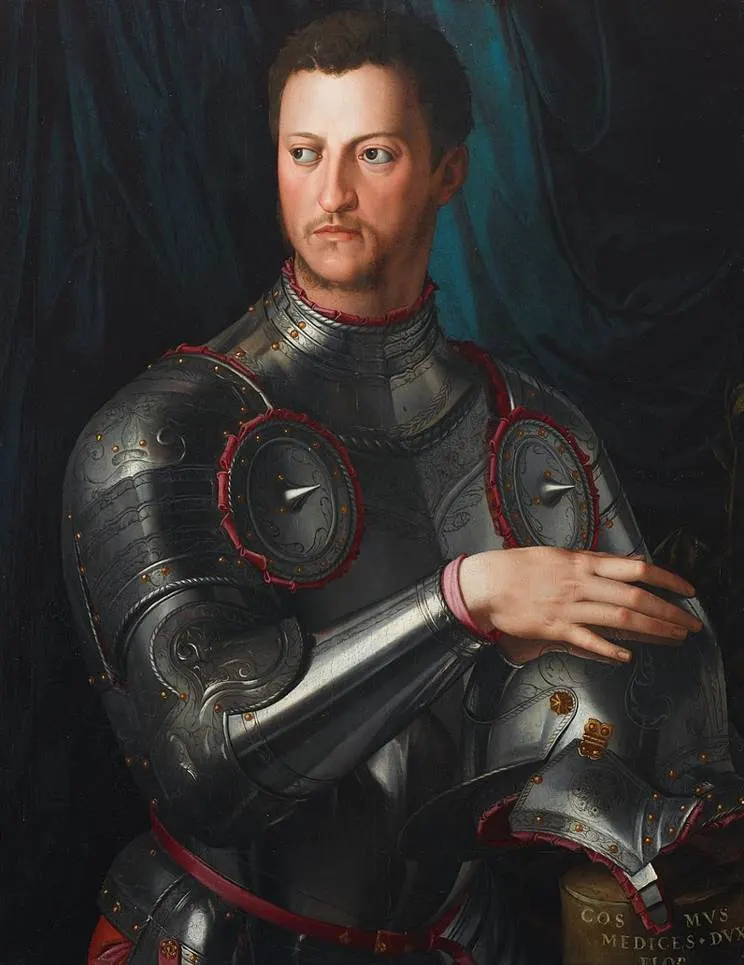 5. He completed the first state-commissioned painting of a ruler's heir
As a result, many of the commissions he earned were portraits of the Duke, his family, and other important members of the court.
Cosimo often sent portraits as gifts to other rulers in the area and Bronzino produced many of these during his career.
He also used paintings as a form of propaganda. This is especially true for a painting titled "Portrait of Eleanor of Toledo and Her Son" (1545).
This portrait depicts both his wife and two-year-old son Giovanni (born in 1543). It was the first state-commissioned painting in modern history that depicted the ruler's heir.
Cosimo I wanted to make clear that his successor was already born and used this painting to prove it.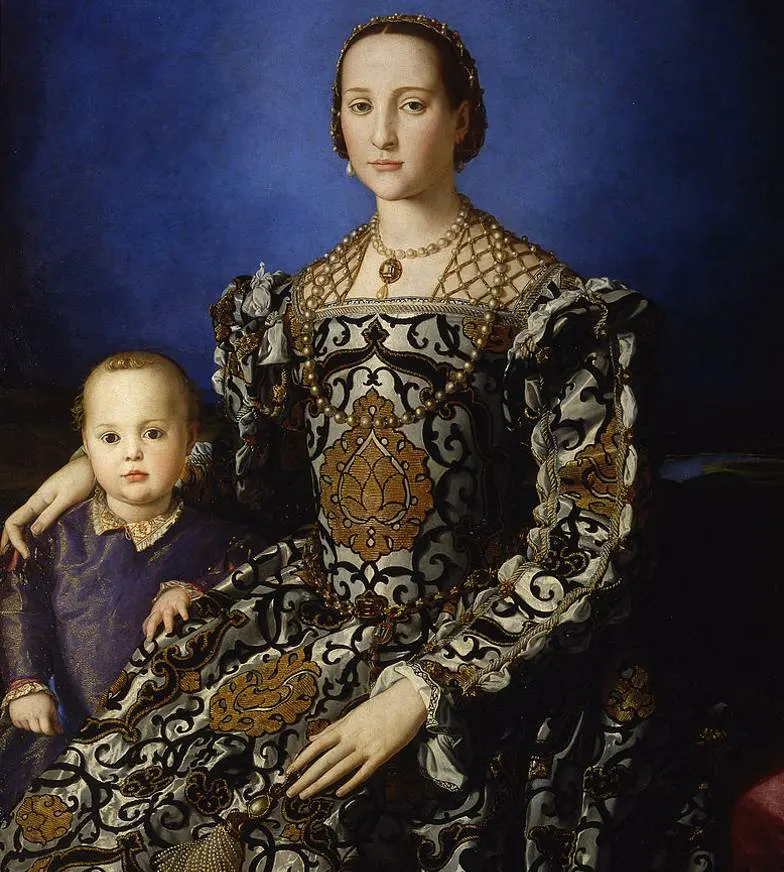 6. Bronzino completed both portraits and religious paintings in the mannerist style
Bronzino painted dozens of portraits but his oeuvre isn't limited to this type of work. Some of his most famous paintings feature religious and allegorical subjects.
Despite being classified as Mannerist paintings, he didn't include exaggerated facial expressions and gestures like some of his contemporaries.
His works seem a bit colder than those of his master Pontormo and were therefore not held in high regard in future centuries.
The quality of his paintings was second to none and that's why he is considered to be one of the most notable artists of the 16th century today.
7. He was a founding member of an artist's academy in Florence
Cosimo I was a great patron of the arts and support art in various ways. One of these was the Accademia delle Arti del Disegno which he established in 1563.
As the court painter, Bronzino became one of the founding members of this academy. It served as both a type of guild for artists and a supervising body for art produced in Florence.
This academy still exists today and is headquartered at the Palazzo dell'Arte dei Beccai in Florence.
8. The artist's painting can be found in museums all around the world
Although many of his paintings stayed in Florence and are part of the most popular museums in the city such as the Uffizi Gallery, his works can be found in museums all around the world.
His most enigmatic painting is titled Venus, Cupid, Folly, and Time (1544-1545) and is part of the collection of the National Gallery in London.