He's arguably one of the best sculptors to have ever lived, and in this post, you'll discover our top 10 list with facts about Michelangelo.
Related: Here are his top 15 works.
1. He was the ultimate polymath
Michelangelo was an Italian artist, sculptor, painter, architect, and poet, from Florence. His works of art are among the most famous in the world, and he is widely considered to be one of the best artists to have ever lived, especially among his contemporaries.
His level of genius was only rivaled by his colleagues Leonardo da Vinci and Raphael, who remarkably lived in the same period of time in history, the High Renaissance.
He was a true polymath in every sense of the world, and his level of influence on the development of Western art has been unparalleled.
2. He believed he was of noble descent
His father's name was Ludovico di Leonardo Buonarroti Simoni, a failed banker who held a government office job the time that Michelangelo was born in the small village of Caprese.
His father claimed that the Buonarroti's were descendants of Countess Mathilde of Canossa (1046-1115), which meant they were part of the nobility.
This claim has never been proven though, but Michelangelo certainly believed it for his entire life.
3. He started his career committing fraud
One of his earliest works which he created in 1496 was a sculpture of a sleeping Cupid. He wanted to sell it but was advised to treat it with acidic earth to make it look more of an antique. This would surely increase its value.
---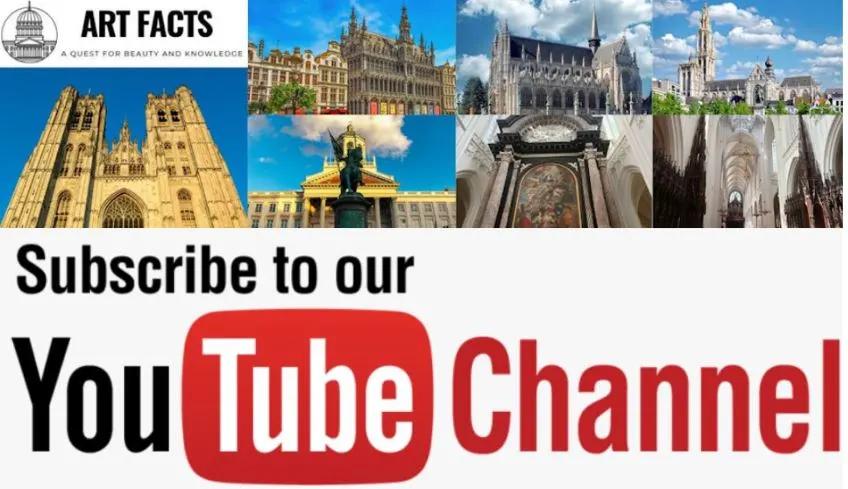 ---
And so it did. With the help of art dealer Baldassarre del Milanese, he was able to sell the cupid figure to Cardinal Riario of San Giorgio.
The buyer, however, soon discovered the fraud and demanded his money back from the unscrupulous art dealer. Remarkably, Michelangelo was allowed to keep his share and the Cardinal even invited him to Rome, effectively kickstarting Michelangelo's career.
And where did the cupid go?
It's believed to have been donated to Cesare Borgia, who in return gave it to Isabella d'Este, to eventually get in the hands of Charles I of England. It's believed to have been destroyed when the Palace of Whitehall in London burned down.
4. He dissected corpses to study anatomy
Another one of his first works of art was the "Crucifix," which was created in 1492. He created this as a gift to the prior of the Florentine church of Santo Spirito.
There was initially some doubt whether or not the sculpture was really the work of Michelangelo, but scientific research has confirmed it really is.
So why did he create the Crucifix for the prior?
because he had allowed him to perform "anatomical research" on some corpses that were located at the church's hospital. Michelangelo learned his trade by dissecting recently deceased people throughout his career.
Got to stay on top of your game somehow!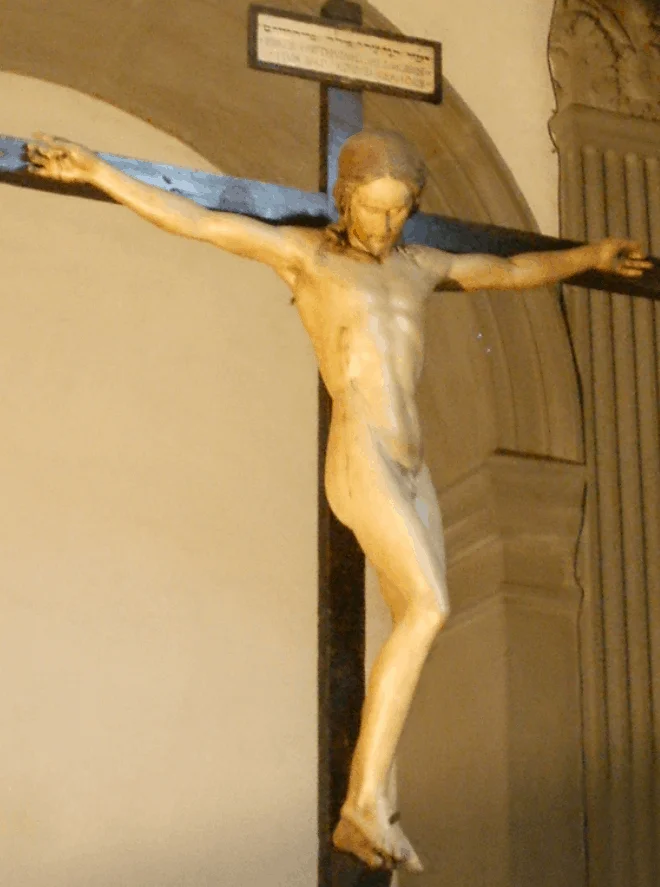 5. He created one of his ultimate masterpieces at age 24
The French ambassador to the Holy See in Rome, Cardinal Jean de Bilhères-Lagraulas, commissioned Michelangelo to create a "Pièta" or a "Pity," a sculpture that displays the Virgin Mary grieving her son Jesus Christ.
The commission was made in November 1497, but it wasn't until August of the next year that the contract was made final. The Pièta would turn out to become one of the ultimate masterpieces of Michelangelo.
The sculpture can now be found in the St. Peter's Basilica in Vatican City, which is essentially part of the Vatican Museums.
6. His most famous sculpture was an unfinished work
The one sculpture created by Michelangelo that just about everybody knows is "David." It's considered to be one of the finest works of art ever created.
One of the most interesting facts about Michelangelo is that his masterpiece was sculpted from a block of marble that wasn't just quarried 40 years earlier, but was started and abandoned by multiple other sculptors as well.
The original plan was to create 12 Old Testament statues to place in the Cathedral of Florence. The first one was created as early as 1410 when Donatello made a statue of Joshua in terracotta.
The statue of David wasn't commissioned until 1464 though and was started the same year. After multiple failed attempts to turn the massive block of marble into a statue of David, it was abandoned for 26 years until it was picked up during an inventory and the cathedral leadership became determined to find an artist to complete it.
They couldn't have found anybody more qualified to turn a neglected block of marble into the masterpiece that the statue of "David" became.
7. He painted the Sistine Chapel Ceiling lying down
If you have ever painted a ceiling, you know that it's a tiring job. Now imagine spending 4 years painting the same ceiling every single day.
This makes it not just understandable but also logical that a clever mind like Michelangelo would have invented something that allowed him to paint the Sistine Chapel ceiling (1508-1512) in an easier position.
For this reason, he created a special type of scaffolding that allowed him to paint the Creation of Adam and the dozens of other masterpieces on the wall of the Sistine Chapel in the Vatican.
There was just one downside: This scaffolding was so big that it was in the way of what he was painting, so he wasn't able to see his entire work until it was completed.
What a moment that must have been!
8. This proves that Michelangelo was the ultimate "Renaissance Man"
Michelangelo originally didn't come to Rome to paint the ceiling of the Sistine Chapel. He was invited by Pope Julius II to create his tomb and adorn it with multiple sculptures, something he worked on virtually his entire life but never managed to complete.
The main reason was that he was constantly distracted and asked to do other things as well, and sometimes, it had the motive of jealousy. Donato Bramante, another genius of his time who was portrayed together with Michelangelo in "the School of Athens" by Raphael couldn't stand that Michelangelo was given the commission of the Pope's tomb.
He somehow managed to convince the Pope to commission Michelangelo with the Sistine Chapel ceiling. After all, if he took this job, his career would be ruined as he was solely considered to be a sculptor, not a painter, right?
Wrong. The Sistine Chapel ceiling became one of the most famous works of art in history and basically proves that Michelangelo was a true genius and polymath.
9. His Last Judgement painting got censored
The Last Judgement Painting accompanies the 300 figures that were painted onto the Sistine Chapel's ceiling as it was painted on one of its walls. It took a much longer time as he worked in it from 1534 until October 1541.
The remarkable thing about this fresco is that it was approved by the Pope, but not by the censor police that was active at that time, spearheaded by Cardinal Carafa and Monsignor Semini.
They couldn't stand so much nudity, and especially seeing Jesus and the Virgin Mary nude struck a chord. It went as far as being brought before the "Council of Trent," the official board of the censor police of the Catholic Church, which demanded the nudity to be covered.
That's what happened, and an apprentice of Michelangelo named Daniele da Volterra covered all the visible genitals in the famous painting.
10. He sculpted until he died
Michelangelo lived a very long life, much longer than just about everybody else living in this period. He died in Rome in the year 1564, 3 weeks shy of his 89th birthday.
In his older years, he kept on working on various sculptures and piètas. One of them is called the "Rondanini Pietà," a sculpture that stands 195 centimeters (77 in) tall.
One of the most interesting facts about Michelangelo is that his final sculpture has the same concept of the Virgin Mary mourning over the dead body of Jesus, the same concept of one of his first masterpieces which is simply referred to as the "Pièta" and which he created at age 24.
He worked on this final sculpture up until 6 days before he passed away, which means he clearly died doing something he truly loved!