One of the greatest Neoclassical painters of the 19th century lived long enough to see the transition to modern art, and he probably didn't like it.
William-Adolphe Bouguereau (1825-1905) was a French painter who was keen on upkeeping the traditional artistic values in France. He received many honors for his work in the process.
He produced some of the most stunning Neoclassical paintings in history, often inspired by classical and mythological subjects and a strong focus on realism and the female body.
In this article, you'll discover some of the most interesting facts about William-Adolphe Bouguereau.
1. He studied to become a priest before he discovered his artistic talent
William-Adolphe Bouguereau was born in the city of La Rochelle, the capital of the Charente-Maritime Department on the Atlantic coast of Western France.
His family was well off as they were successful wine and olive oil merchants. He spent some time with his uncle Eugène at the age of twelve. He was a priest in Mortagne-sur-Gironde and the young William liked the idea of becoming one himself.
When he started his Catholic studies at the college in Pons, he discovered that he had a great talent for drawing and painting.
His family moved to Bordeaux and here he picked up studies at the Municipal School of Drawing and Painting in 1841.
This was a period in which he already used his artistic talent to earn money and his mind was focused on becoming a great artist in Paris.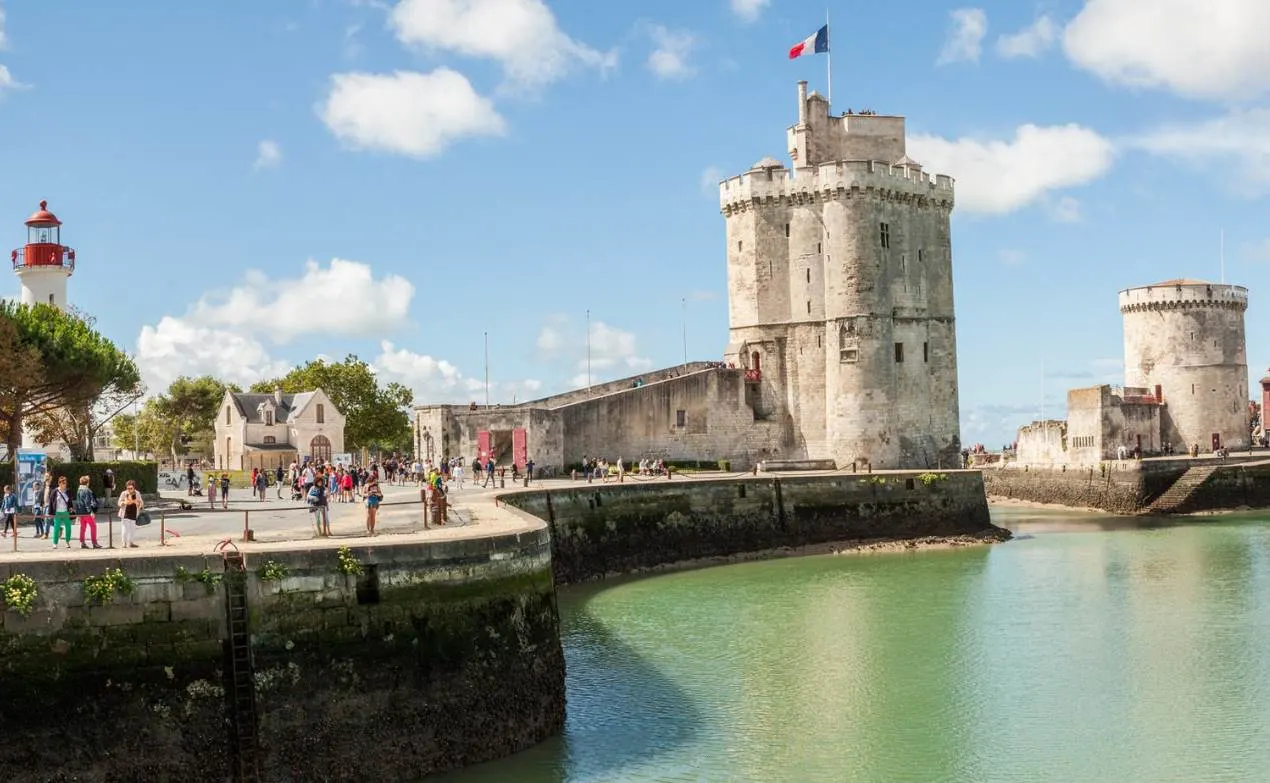 2. He moved to Paris at the age of 20 to study at a prestigious art school
---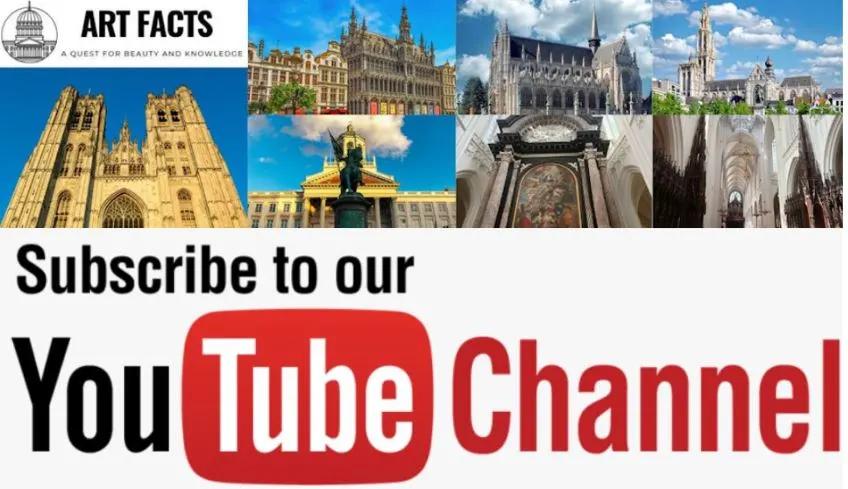 ---
Bouguereau was as dedicated a man in his late teens as he was during the rest of his career. His mind was set on becoming a great artist in Paris and he started painting portraits to earn money to support his trip.
He completed 33 oil paintings in 3 months and this earned him enough to start his studies at the prestigious École des Beaux-Arts in Paris in 1846.
He continued his studies in the studio of the academic painter François-Édouard Picot (1786-1868) and this experience shaped the rest of his career.
3. He won the Grand Prix de Rome on his third attempt and spent 3 years in Rome
He started painting classical subjects, as well as large mythological works. One of his early masterpieces was "Dante and Virgil in Hell" (1850), a painting that served as his third submission for the Grand Prix de Rome.
His first two attempts in 1848 and 1849 were unsuccessful and it seemed as if he was going to lose once again in 1850.
The other work he submitted for the competition, "Shepherds Find Zenobia on the Banks of the Araxes," earned him joint first prize 5 months later and this allowed him to stay in Rome for 3 years on a scholarship.
He arrived at the Villa Medici in Rome in 1851 and studied classical literature. This provided him with subject matter for the rest of his career.
While in Rome, he discovered the Renaissance paintings of Raphael and Leonardo da Vinci who became two of Bouguereau's favorites along with Titian, Michelangelo, and his contemporary Eugène Delacroix.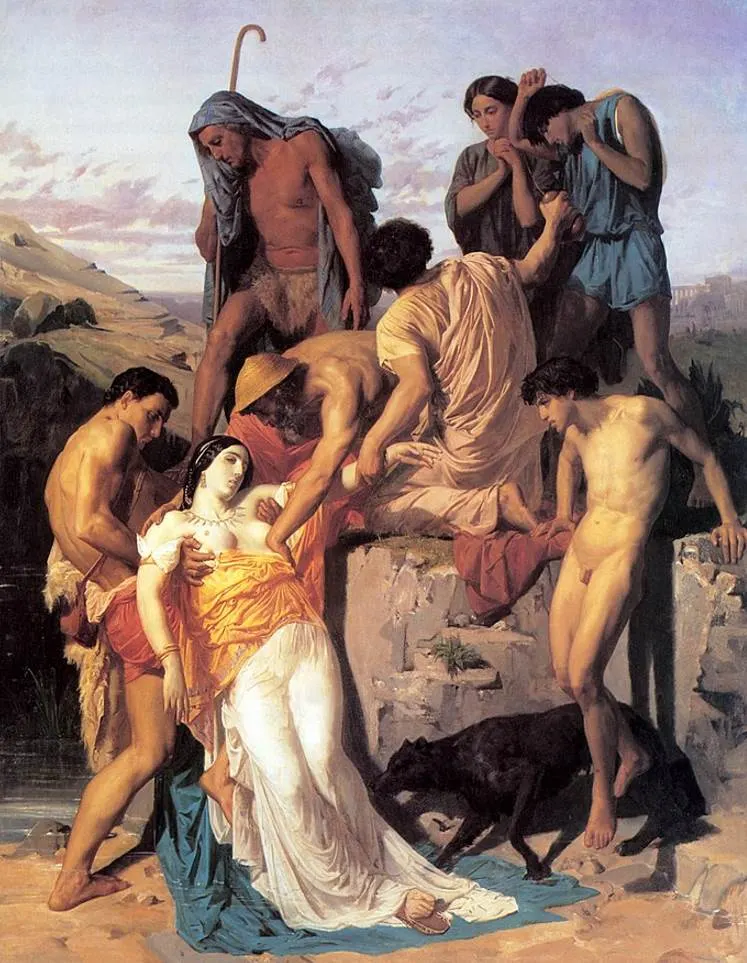 4. He was one of the most renowned Salon painters in France by the late 1850s
Full of experience and with a healthy dose of ambition, he returned to France in 1854 and started submitting his paintings to the annual Paris Salon.
The quality of his works was second to none and he quickly caught the attention of important art dealers, including Paul Durand-Ruel (1831-1922).
By the late 1850s, his paintings were hanging in the most prominent locations of the Salon, an event that was visited by over 300,000 art enthusiasts at the time.
By the late 1850s and early 1860s, William-Adolphe Bouguereau was considered to be one of the most talented and popular artists in the world.
5. He became a renowned teacher of art at a private art school in Paris in the 1860s
The 1860s was a decade in which a new generation of artists emerged who transformed the world of art, now known as the Impressionists.
They didn't feel much for traditional academic art and started painting in the open air using loose brushstrokes, the complete opposite of what Bouguereau stood for.
His fame allowed him to become a professor at the Académie Julian in the late 1860s. This was a private art school in Paris that was active between 1868 and 1968.
He received many honors for his work here, including that of Commander of the Legion of Honor in 1885. More importantly, he taught hundreds of students during his time at the academy.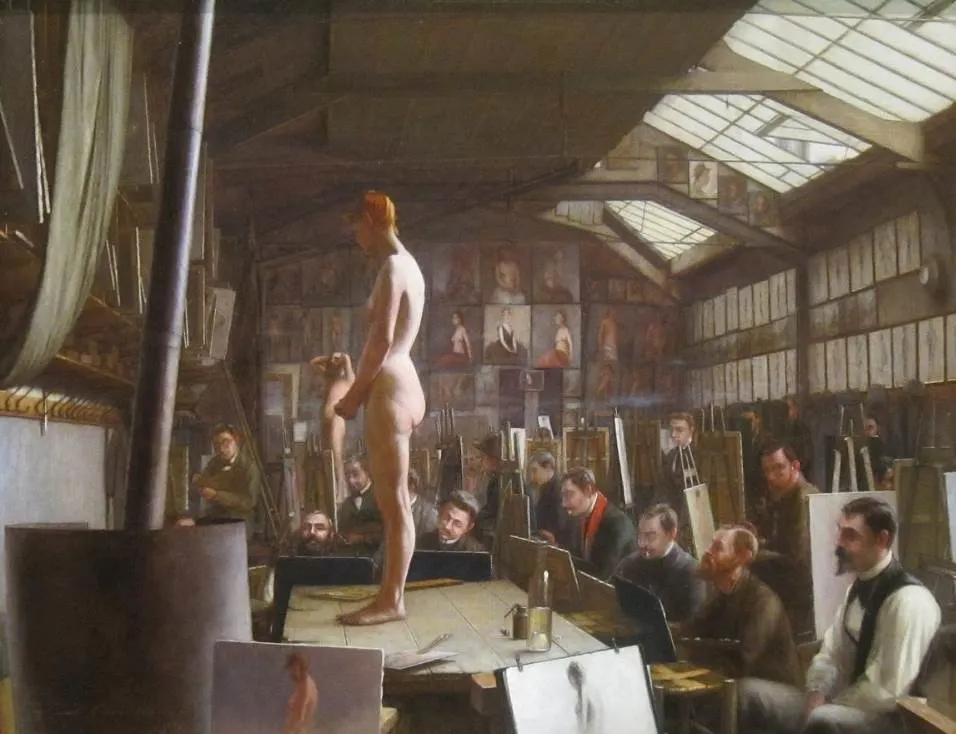 6. The artistic fame of Bouguereau wasn't limited to France
The Académie Julian was a revolutionary institution in the academic works of the 19th century. Women were allowed to enroll in 1880, as well as foreign students who didn't speak French fluently.
Both women nor non-French-speaking foreigners weren't able to enroll at the prestigious École des Beaux-Arts.
Many foreign students learned the trade from Bouguereau at the time and they brought their knowledge back to their home countries.
Apart from becoming famous in England, he also gained fame in multiple other countries, including Belgium, the Netherlands, Portugal, Spain, Italy, Romania, and in the United States.
Many of his famous paintings were acquired by firing art collectors, including his magnificent "Nymphs and Satyr" (1897) which was acquired by New York-based art collector John Wolfe.
7. He got married twice and only his first child outlived him
William-Adolphe Bouguereau had a mistress who was one of his models named Nelly Monchablon. She was only 19 when they started a relationship in 1856 and it was kept secret for multiple years.
The couple had 5 children but only one managed to outlive the famous French artist, their first child Henriette. Nelly caught tuberculosis in the 1870s and died herself in 1877.
Bouguereau met his second wife, an American artist named Elizabeth Jane Gardner (1837-1922) when she started studying at the Académie Julian in 1873.
Unlike his first relationship, he didn't make a secret of it. The couple didn't marry for 17 years, though because William's mother didn't like the idea.
As a good son, he waited until his mother passed away at the age of 96 in 1896 to marry Gardner, something he did shortly afterward.
8. His wife's oeuvre resembles that of her husband
Elizabeth Jane Gardner stayed with Bouguereau until the day he died in 1905 and she continued to produce remarkable works of art afterward.
Her style was completely dedicated to the ideals of her husband, including the subject matter and painting technique, so much so that it's hard to distinguish both from each other.
9. The French artist completed 822 paintings during his career
Although he was considered to be one of the most successful artists in the world by the academic community in the second half of the 19th century, tastes started to change rapidly at the end of his career.
He completed numerous preparatory drawings for every work so he could depict the subject as perfectly as possible.
He finished these off with a "licked finish," transforming paintings into artworks of photographic quality. Bouguereau completed a total of 822 paintings in his lifetime, but many of these have been lost.
10. He thoroughly loved painting and made a famous statement about it
William-Adolphe Bouguereau loved his job. It was his ultimate passion and he described the feeling in the best way possible near the end of his life:
Each day I go to my studio full of joy; in the evening when obliged to stop because of darkness I can scarcely wait for the next morning to come … if I cannot give myself to my dear painting I am miserable.