This popular French artist was one of the leading academic painters of the 19th century and his paintings were prominently displayed at the Paris Salon every single year.
William-Adolphe Bouguereau (1825-1905) lived, however, at a period when the art world was seeing a radical shift away from the amazingly realistic style that he embraced.
Because of this, his Neoclassical paintings were just about forgotten in the first half of the 20th century, only to be revived by a newly found appreciation in the 1980s.
In this article, you'll discover some of the most interesting facts about Nymphs and Satyr by Bouguereau, one of the artist's most remarkable works.
1. It was completed at the height of Bouguereau's career
The French Neoclassical artist William-Adolphe Bouguereau was a traditionalist. He mainly focused on mythological paintings and integrated a remarkable sense of realism into his works.
This transformed this type of genre painting into modern representations of mythological subjects and incredible artworks to look at.
He won the prestigious Grand Prix of Rome in 1851, a prize that allowed art students to study in Rome for 4 years.
He studied classical literature during his stay in Italy's capital and this influenced his choice of subject matter in his paintings for the duration of his career.
By the time he completed Nymphs and Satyr in 1873, Bouguereau was already one of the most renowned artists in France. He also enjoyed quite some success in the United States.
2. The painting depicts a scene derived from Greek mythology
---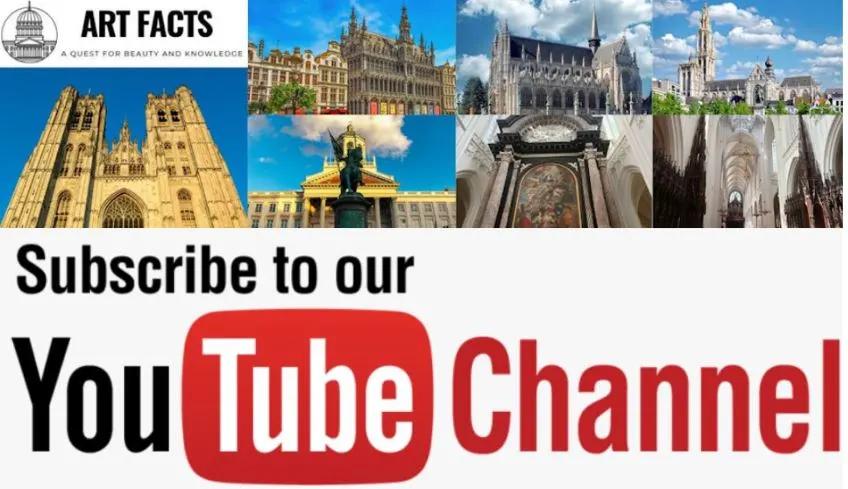 ---
The painting depicts a group of nymphs who are being surprised by an eager satyr. Nymphs were minor deities in Greek mythology who were personifications of nature.
They are often depicted as beautiful girls which made them a popular subject in both classical and art that was produced since the Renaissance.
A satyr was a male nature spirit who was depicted featuring ears and a tail from a horse. He was initially given the legs of a horse as well, but this later changed to human legs in ancient Greek art.
The most prominent feature of this mythological figure was a permanent erection. which is probably what scared the nymphs in this painting.
A group of 4 brave nymphs is trying to pull the satyr into the water. Several less brave ones are watching from a distance in the shadows on the right.
3. It was exhibited at the Paris Salon along with a verse from a 1st-century Roman poem
Nymphs and Satyr was completed in 1873, just before the Paris Salon was opened that year on May 5. As usual, Bouguereau's painting was displayed at this prestigious event.
What's fascinating about this period in history in the early 1870s is that there was a shift happening in the world of art.
The Impressionist paintings produced by avant-garde artists were more often than to rejected for the main event, and these Impressionist artists organized their exhibition for the first time a year later in 1874.
Regardless of this notion, Bouguereau enjoyed great success for many more years. This painting was displayed together with a verse from a Latin poem written by 1st-century A.D. Roman poet Publius Statius:
Conscious of his shaggy hide and from childhood untaught to swim, he dares not trust himself to deep waters.
4. Bouguereau employed traditional techniques to produce this painting
What's fascinating about this painting is that the central part of the work is a rather complicated ensemble of moving figures.
It's a snapshot of the moment that the satyr is being pulled into the water. One of his hooves is already in the water and he is pushing back to avoid being completely submerged.
To complete this complex scene, Bouguereau made a large number of preparatory drawings of all figures and gradually joined them together.
The rhythmical composition of this painting allows you to stare at it for extended periods to absorb its brilliance.
5. The painting was purchased for a large amount of money by an American art collector
The high quality of this remarkable mythological painting was instantly recognized by the visitors to the Paris Salon and included international art collectors.
On June 23, 1873, the month after the Paris Salon opened its doors that year, the painting was purchased for 35,000 francs by American art collector John Wolfe.
It was sold at auction in 1888 after hanging in Wolfe's mansion for 15 years. It was acquired by the Hoffman House Hotel in New York City and remarkably hung in the hotel's bar.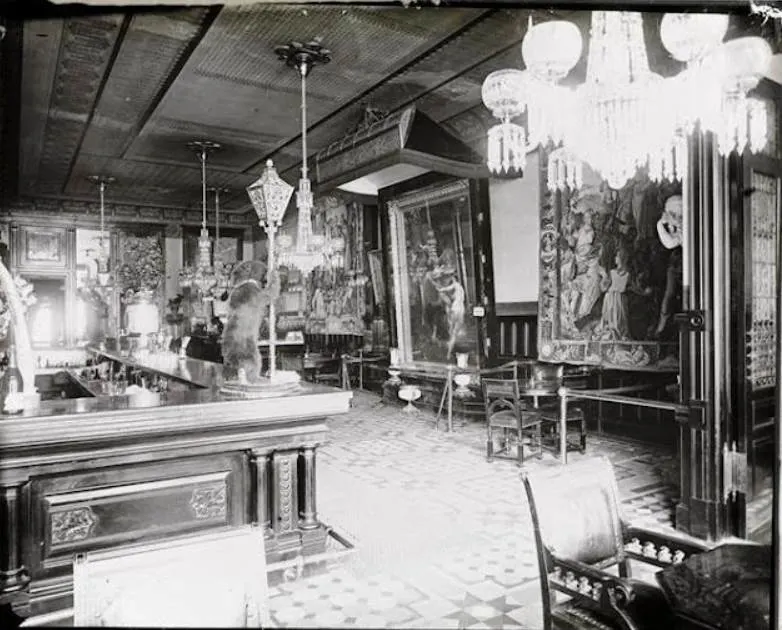 6. The painting inspired illustrators of cigar-box labels
One of the most interesting facts about Nymphs and Satyr is that this location allowed numerous people to admire the work. From here, it inspired illustrators of cigar boxes who incorporated it into their logo.
The painting also attracted negative comments. One visitor of this hotel went so far as to acquire the painting in 1901 and store it in a warehouse to shield its "offensive content" from the public.
7. How big is Nymphs and Satyr by William-Adolphe Bougereau?
The French artist produced both medium-sized portraits and monumental mythological and historical paintings. This work falls into the latter category.
Nymphs and Satyr by Willian-Adolphe Bouguereau is a large oil on canvas painting with dimensions of 260 × 180 centimeters (100 × 71 inches).
8. Where is the painting located today?
The painting was kept in a warehouse between 1901 and 1942 until it a rediscovered by Robert Sterling Clark (1877-1956), an heir of the Singer Corporation and avid art collector.
He acquired his first painting in 1916, a work titled "A Girl Crocheting" (1875) by Pierre-Auguste Renoir and he and his wife Francine continued to collect artworks in the following decades.
This collection was established as a museum in Williamsburg, Massachusetts, and was called the "Sterling and Francine Clark Art Institute," commonly known as "The Clark."
Not only is Nymphs and Satyr one of the most stunning paintings at this museum, but it's also the largest one in its collection.