One of the greatest museums in London is located in the Royal Borough of Kensington and Chelsea, a Borough in the western part of Central London which has royal status.
The Victoria and Albert Museum, commonly referred to as the V&A, was established in 1852 and named after Queen Victoria and her husband Prince Albert.
The area of the museum is referred to as the "Albertopolis." This was not a sudden case of megalomania but simply a reference to the many institutions located here that Prince Albert had a stake in.
The Natural History Museum, the Science Museum, the Royal Albert Hall, and Imperial College London are all located within the vicinity of the V&A.
It's the largest museum in the world of applied arts, decorative arts, and design, with a collection size of over 2.27 million objects. It also houses the largest collection of post-classical sculptures.
If that wasn't enough, the museum also houses an extensive collection of art from South Asia, China, Japan, Korea, and the Islamic world.
In this article, you'll discover some of the most famous artworks at the Victoria and Albert Museum.
1. St Paul Preaching in Athens – Raphael
Date created: 1515
Dimensions: 390 x 440 centimeters (12.7 x 14.4 feet)
St Paul Preaching in Athens is a tapestry cartoon designed by Raphael (1483-1520), the famous Renaissance master who was one of the most renowned artists of the High Renaissance. These designs are referred to as "cartoons" and were commissioned by Pope Leo X.
The tapestries were intended to decorate the Sistine Chapel in Rome, the famous chapel in Vatican City where Michelangelo spent quite a bit of time painting several masterpieces. Raphael's designs feature scenes from the lives of Saint Peter and Saint Paul with this one depicting Paul preaching before the Areopagus or judicial council in Athens.
2. Neptune And Triton – Gian Lorenzo Bernini
Date created: 1622-1623
Dimensions: 182 centimeters (72 inches)
---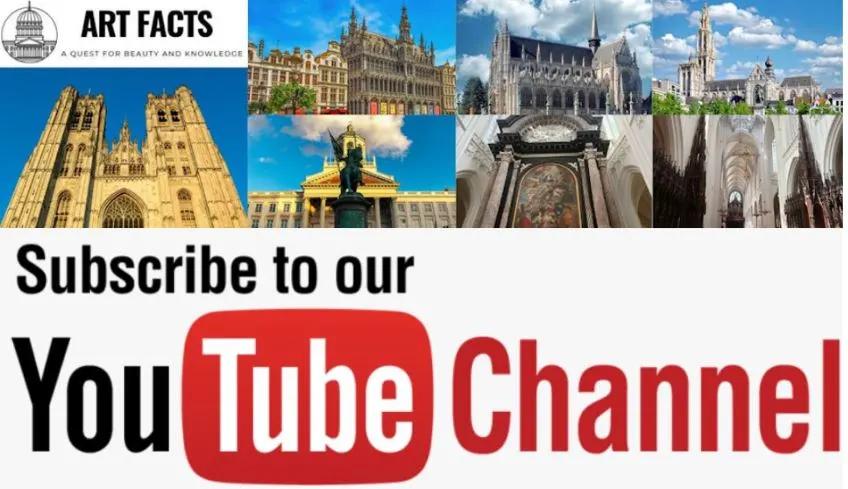 ---
Neptune and Triton is a sculpture by Bernini that he completed while he was still in his early twenties. The leading Baroque sculptor of the 17th century carved this marble sculpture for Cardinal Alessandro Damascenti-Peretti Montalto to use as a fountain in his villa on Viminal Hill in Rome.
The sculpture depicts Neptune who is standing over triton in a half-shell that serves as the pedestal of the work. The sense of motion that was characteristic of the sculptures of Gian Lorenzo Bernini (1598-1680) shines through in this one as Neptune leans forward to make his move.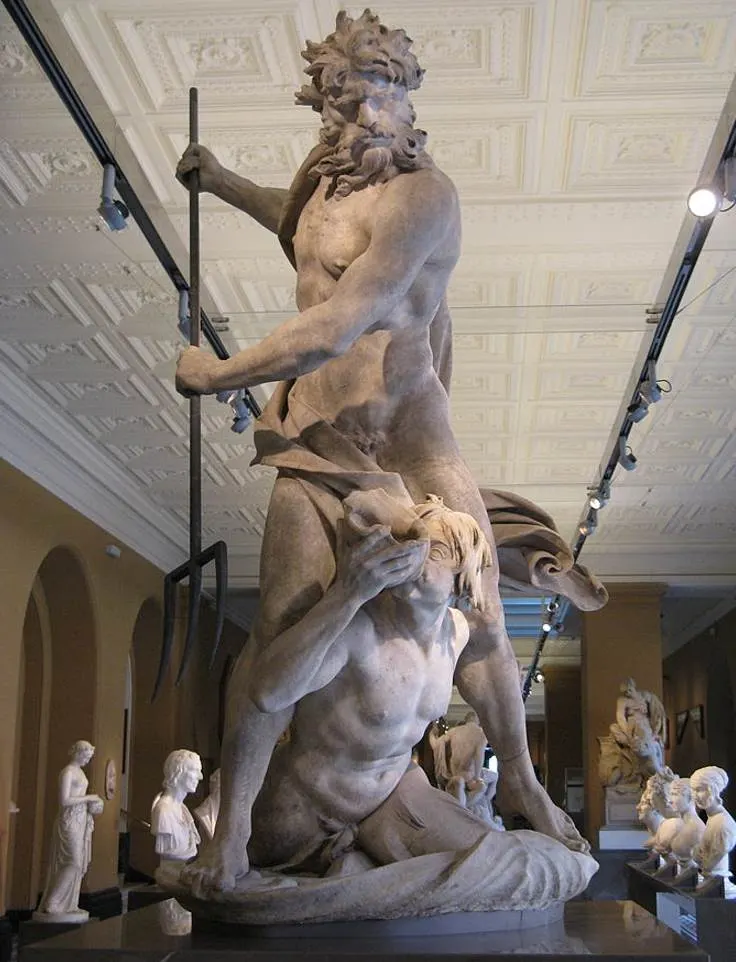 3. Salisbury Cathedral from the Bishop's Grounds – John Constable
Date created: 1823
Dimensions: 87.6 × 111.8 centimeters (34.5 × 44 inches)
Salisbury Cathedral from the Bishop's Grounds is a painting by John Constable (1776-1837), the renowned English artist who was one of the leading landscape painters of his time. It's one of several paintings that depict the stunning medieval Salisbury Cathedral.
Although Constable produced his most famous works in Dedham Vale in Suffolk, an area now referred to as Constable Country, he also traveled frequently after he got married. He was friends with John Fisher, the Bishop of Salisbury at the time, the man who commissioned this wonderful painting.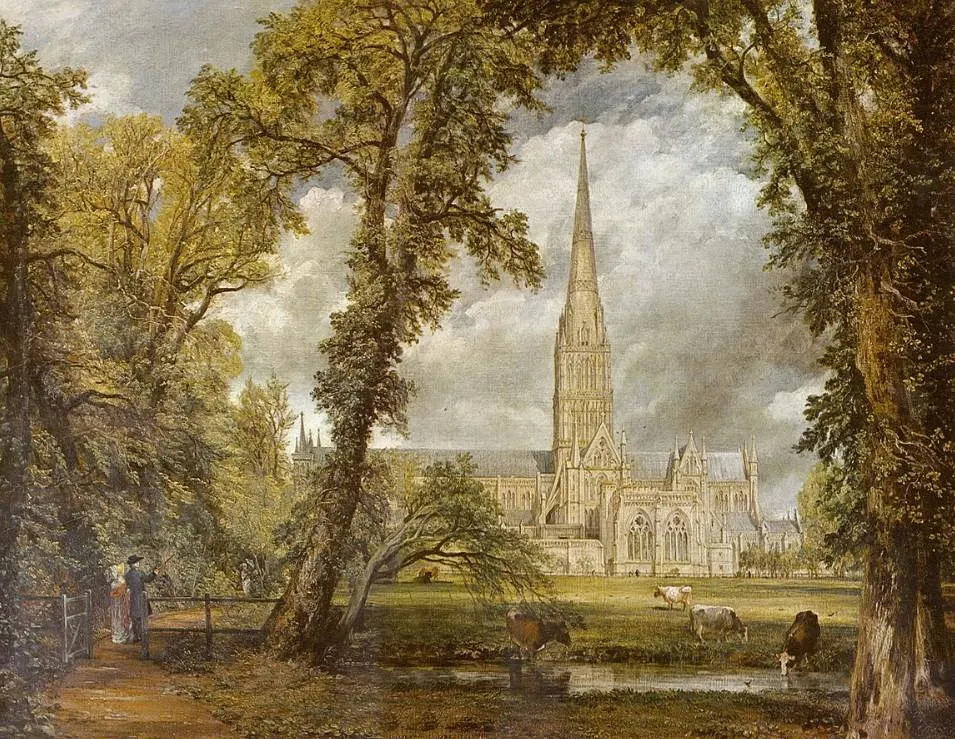 4. Theseus and the Minotaur – Antonio Canova
Date created: 1781-1783
Dimensions: 145.4 × 158.7 × 91.4 centimeters (57.2 × 62.4 × 35.9 inches)
Theseus and the Minotaur is a sculpture by Antonio Canova (1757-1822), the leading Neoclassical artist of his time. He combined both Baroque elements with features that were inspired by classical antiquity. This combination was very much admired in the late 18th century.
He completed this work when he was still in his early twenties. Less than 2 decades later, he was one of the most sought-after artists in Europe. This work depicts the Mythical King Theseus who had just killed a mythological creature known as a minotaur.
5. Portrait of a Lady Known as Smeralda Brandini – Sandro Botticelli
Date created: 1475
Dimensions: 65.7 × 41 centimeters (25.9 × 16 inches)
Portrait of a Lady Known as Smeralda Brandini is a painting by Sandro Botticelli (1445-1510), a Florentine artist who produced some of the most famous Renaissance paintings in history. He also painted many portraits of Florentine noblewomen, including this remarkable work of art.
The identity of the sitter is based on an inscription that was added at the bottom of the painting which read "Smeralda di M.Bandinelli Moglie di VI… Bandinelli." If this is true it would mean it depicts the grandmother of Italian sculptor Baccio Bandinelli (1493-1560).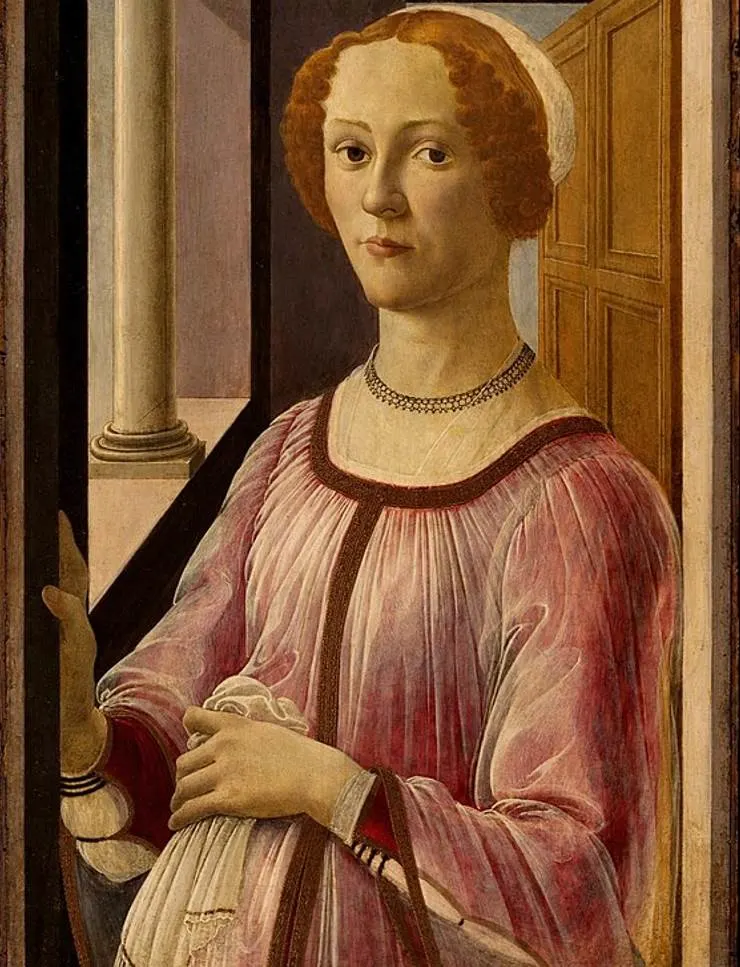 6. Samson Slaying a Philistine – Giambologna
Date created: 1562
Dimensions: 209 centimeters (82.28 inches)
Samson Slaying a Philistine is a fascinating marble sculpture by Giambologna, a man who is considered to be the final Italian Renaissance sculptor (1529-1608). It's one of several sculptures that were commissioned by the Medici family. They were the Grand Dukes of Tuscany at the time.
This work was initially intended to decorate a fountain in Florence but it served as a gift to Spain not too long after. That's how it ended up at the Palacio de la Ribera in Valladolid. It was presented to King Charles I in 1623 and it was brought to England shortly after. It was the most famous Italian sculpture in England in the 17th century.
7. Gloucester Candlestick
Date created: 1104-1113
Dimensions: 58 x 20 centimeters (22.83 x 7.87 inches)
The Gloucester Candlestick is a Romanesque artwork that was completed in the early 12th century. This gilt-bronze candlestick was commissioned to decorate Gloucester Cathedral and it's considered to be one of the most famous metalworks from this period in England to have survived.
The materials used to produce this candlestick are strange, to say the least. It features bronze that was mixed with a wide variety of metals, including copper, zinc, tin, lead, nickel, iron, antimony, and arsenic. It also features a large amount of silver. The incredible decorations are believed to depict the struggle between good and evil.
8. The Ascension with Christ giving the Keys to Saint Peter – Donatello
Date created: 1428
Dimensions: 41 x 114.5 centimeters (16.1 x 45 inches)
The Ascension with Christ giving the Keys to Saint Peter is a relief sculpture by Donatello known as a Sticchiato. Donato di Betto Bardi (1386-1466) was a pioneer in the development of reliefs that features small layers of carvings to produce figures.
This is a great example of a Renaissance relief using this technique. It depicts two different scenes in one artwork, including the Ascension of Christ and Christ who is giving the keys of the kingdom to saint Peter. Nothing is known about the original commission and where it was located until it turned up at the Palazzo Medici in Florence in 1492.
9. Venice from the Giudecca – J.M.W. Turner
Date created:
Dimensions: 61 x 91.4 centimeters (24 x 36 inches)
Venice from the Giudecca is a painting by J.M.W. Turner (1775-1851), the leading Romantic artist of his time. It depicts a romanticized view of Venice. This means that the buildings are arranged quite differently than when we would take a picture of the same scene.
Joseph Mallord William Turner traveled frequently and captured the various spots he went remarkably. He certainly wanted to stress the grandeur of this lagoon city in the northeast of Italy in this work, something that worked out remarkably well.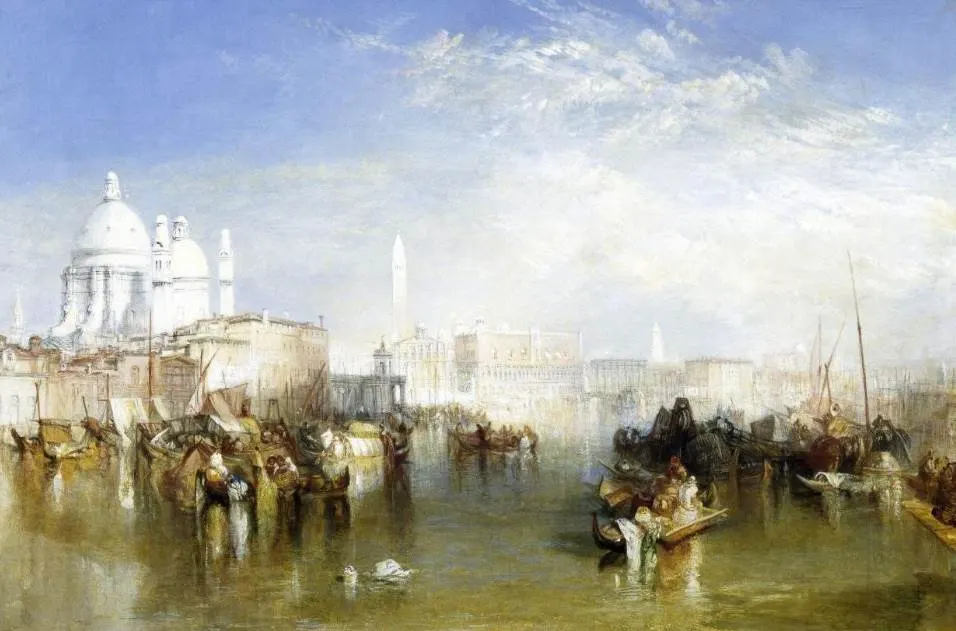 10. Trajan's Column Plaster Cast
Date created: 1864
Dimensions: 25 meters (82 feet)
The Cast Court of the Victoria and Albert Museum opened its doors in 1873, about 9 years after the plaster cast of Trajan's Column was completed. This immense replica of this ancient monument and incredible landmark in Rome has towered above all other casts in this section of the museum ever since.
The original column still stands majestically at Trajan's Forum in the heart of Rome and can easily be described as one of the most fascinating monuments ever constructed. It features a spiraling low relief frieze that depicts various scenes related to commemorating Emperor Trajan's victories. No less than 2,500 figures decorate this massive structure.