It's amazing what a sculptor can do with a giant block of granite. This is especially the case when this sculpture was carved by Gian Lorenzo Bernini (1598-1680), a man considered to be one of the leading artists of the Baroque era.
In this article, we'll take a closer look at a remarkable work from his younger years called "Neptune and Triton," one of the earliest commissions of this extremely talented Italian artist.
1. It was commissioned shortly after Bernini arrived in Rome
Gian Lorenzo Bernini was born in Naples to a Mannerist sculptor named Pietro Bernini who was originally from Florence. It quickly became clear that the young boy had enormous talent and he was trained by his father starting at the young age of 8 years old.
Shortly after in 1606, the family moved to Rome and during his teens, he collaborated with his father on multiple works.
Once his talent became obvious to the wealthy Romans, he started earning his first commissions. This translated into a partnership with Cardinal Scipione Borghese, one of the greatest patrons of the arts in Rome at the time.
He earned the commission of Neptune and Triton by Cardinal Alessandro Damascenti-Peretti Montalto in 1620 and completed the work between March 1622 and February 1623.
2. It originally served its purpose as a fountain in a Roman villa
The sculpture was originally commissioned to decorate the garden of the man who commissioned it. It was intended to serve its purpose as decoration for a garden fountain.
This villa was located on Viminal Hill, the smallest of the 7 historic hills of Rome just north of the city's historical center.
Upon completion, the sculpture was installed into an oval pond that had been completed multiple decades earlier. This pond was created by Italian architect Domenico Fontana between 1579 and 1581.
3. It depicts two gods as they aid Trojan ships
---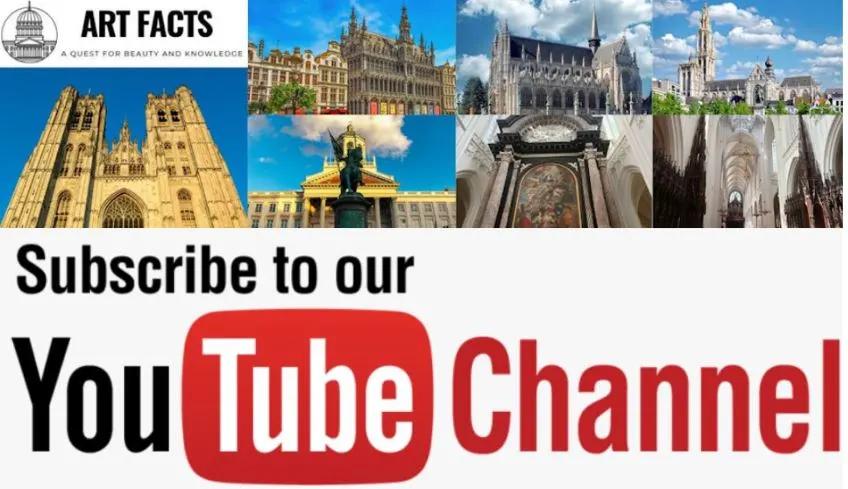 ---
The sculpture depicts Roman gods Neptune, the god of the sea, and Triton, the Greek god of the sea. The exact scene is believed to represent both gods as they help Trojan ships as described by Roman poets Virgil and Ovid.
The scene mostly resembles the story told in Ovid's work "Metamorphoses." Neptune, the dominant figure on top, urges Triton to calm the waves of the sea by blowing his shell.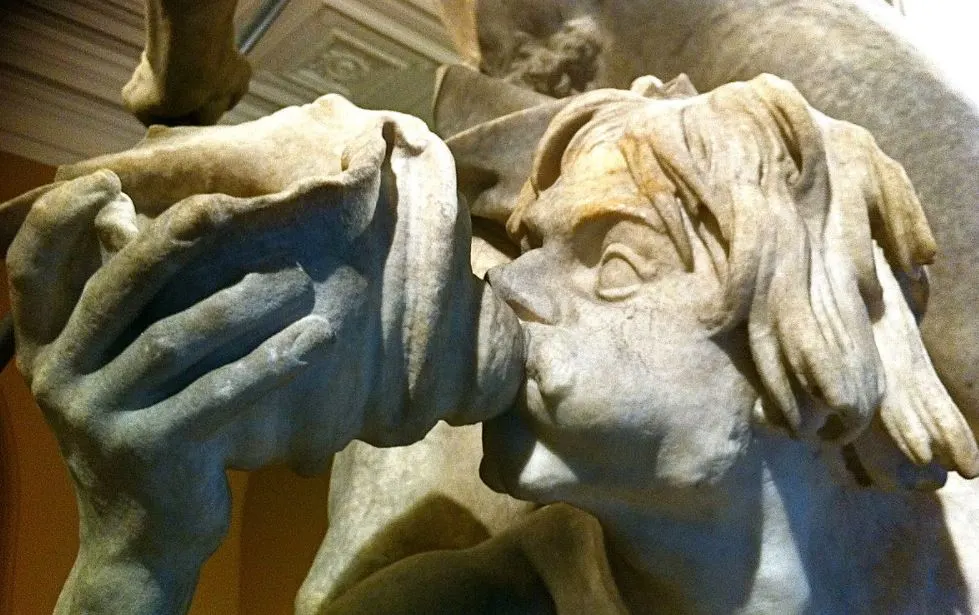 4. It's possible that Bernini created his own version of the story
Whether or not this is the exact story that Bernini attempted to depict remains unclear. That's mainly because the details of the story don't match those of the sculpture.
This leads us to assume that Bernini either used another version of the story, or he simply included his own interpretation of what he had heard.
What remains clear is that Bernini attempted to depict these gods as naturalistic as possible, instantly evoking an emotional response from the viewer. This was the prelude to his later works that defined Baroque sculpture in the 17th century.
5. It's on public display in a popular museum in London
After changing hands a couple of times starting in the late 18th century, the sculpture ended up in the garden of Charles Anderson-Pelham, 1st Baron Yarborough (1749-1823), in Chelsea, London, in 1792.
It was eventually bought from his descendants in the year 1950 by the Victoria and Albert Museum, one of London's biggest museums located in the Royal Borough of Kensington and Chelsea.
The statue of Neptune and Triton by Gian Lorenzo Bernini is still on public display in this amazing museum today.
More interesting facts about Neptune and Triton
6. The sculpture is one of the multiple early commissions of Bernini during his early years, a result of his collaboration with Cardinal Scipione Borghese. He was the nephew of Pope Paul V and amassed great wealth as his secretary.
He used his large fortune to collect art that was displayed at his newly erected Villa Borghese in Rome, now known as the museum "Galleria Borghese."
Other works from Bernini during this initial period in his career include "Aeneas, Anchises, and Ascanius" (1619), "The Rape of Proserpina" (1621–22), David (1623-1624), and "Apollo and Daphne" (1622-1625).
7. Most sculptures created by Bernini during this period had about the same size. This particular statue stands about 182 centimeters (72 inches) tall.
8. The other characteristic that these sculptures share is the fact that they depict the figures in a particular motion. This was Bernini's attempt to make the myth come to life.
Even though they are depicted as naturalistic as possible, the sense of exaggerated drama that defines the baroque period can already be seen in this work.
9. The Villa Montalto-Peretti, of which the garden was once decorated with this sculpture, doesn't exist anymore. The 19th-century Palazzo Massimo Alle Terme now occupies this location.
This also means that the statue ended up being sold, first to an Englishman named Thomas Jenkins in 1786. He sold it the same year to English portrait painter Joshua Reynolds (1723-1792) before it ended up in London following his death.
Before it was owned by Reynolds, the statue was referred to as "Neptune and Glaucus," the erroneous name that appeared in Bernini's biography.
10. It wasn't the final time that Bernini carved a version of Triton. about 2 decades later, between 1642 and 1643, he created another version as commissioned by his patron at the time, Pope Urban VIII.
This sculpture is known as the Fontana del Tritone and is located on the Piazza Barberini, right in front of the Palazzo Barberini that was completed less than a decade earlier.