The career of one of the most influential French artists in history took a drastic turn in the early 20th century.
Henri Matisse (1869-1954) spent the summer of 1904 in St. Tropez in Southern France and it inspired him to experiment with bright and unnatural colors.
This was the start of a brief but highly influential art movement that was dubbed "Fauvism." It only lasted a few years but left a permanent mark on art history.
In this article, you'll discover some of the most interesting facts about The Green Stripe, one of the most surprising Fauvism paintings he ever created.
1. It was completed during the final years of 1905
Henri Matisse was born into a wealthy family and not much suggested that he would become one of the most renowned painters of the 20th century when he grew up.
He studied law in Paris and only picked up his brushes when he was bedridden after suffering from an attack of appendicitis in 1889.
He was already 30 years old at the time and quickly figured out that this was what he wanted to do for the rest of his life.
He studied at the famous Académie Julian under William-Adolphe Bouguereau (1825-1905) in the early 1890s but quickly figured out that the academic approach was not for him.
He struggled for many years to find his artistic ideals, especially by using bright and vivid colors. He was tremendously influenced by the paintings of Vincent van Gogh (1853-1890).
---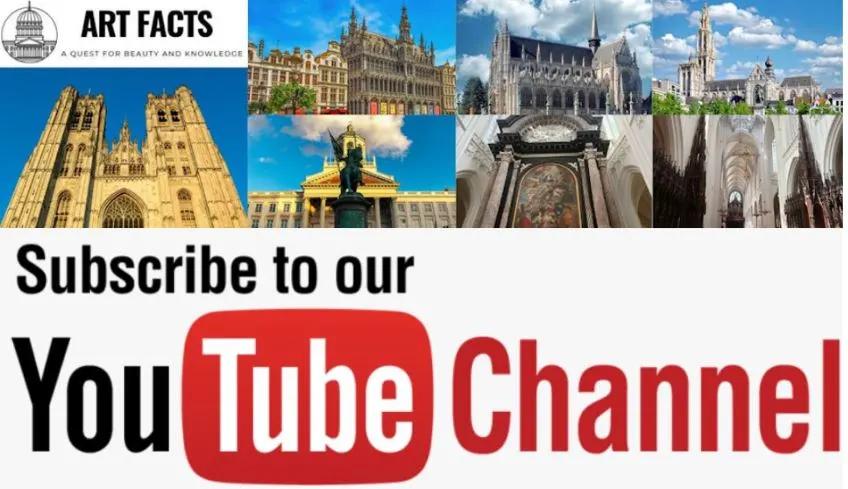 ---
He completed The Green Stripe or The Green Line in the final months of 1905.
2. It depicts the artist's wife Amélie Noellie Matisse-Parayre
The Green Stripe (la Raie Verte) is also known as the "Portrait of Madame Matisse," a reference to the fact that it depicts the artist's wife.
He already had a former relationship with one of his models, Caroline Jobleau with whom he had a daughter, Marguerite, in 1894.
He married Amélie Noellie Parayre in 1899 and the couple had two sons, Jean (born in 1899) and Pierre (born in 1900). The couple also raised Marguerite together.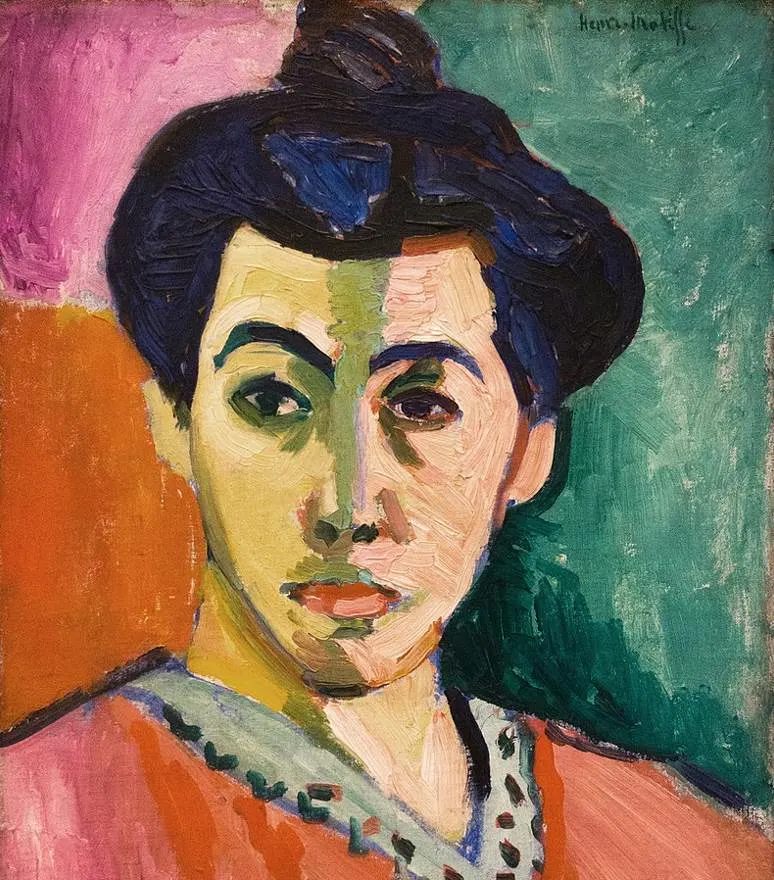 3. It was completed in the year that the Fauves first exhibited their works
The year 1905 was an important one in art history because it was the first time that a group of Avant-Garde artists exhibited their works.
Henri Matisse and André Derain are considered to be the leading figures of Les Fauves but the group had over a dozen members.
Their paintings were displayed at the Salon d'Automne of 1905 and art critic Louis Vauxcelles dubbed their works "Donatello with the Fauves" (wild beasts).
This was a reference to both a Renaissance sculpture that was exhibited in the same room and a painting by Henri Rousseau titled "The Hungry Lion Throws Itself on the Antelope."
The most controversial work at this exhibition was Matisse's painting titled "Woman with a Hat," a painting that exemplifies the unnatural use of colors that defines the movement.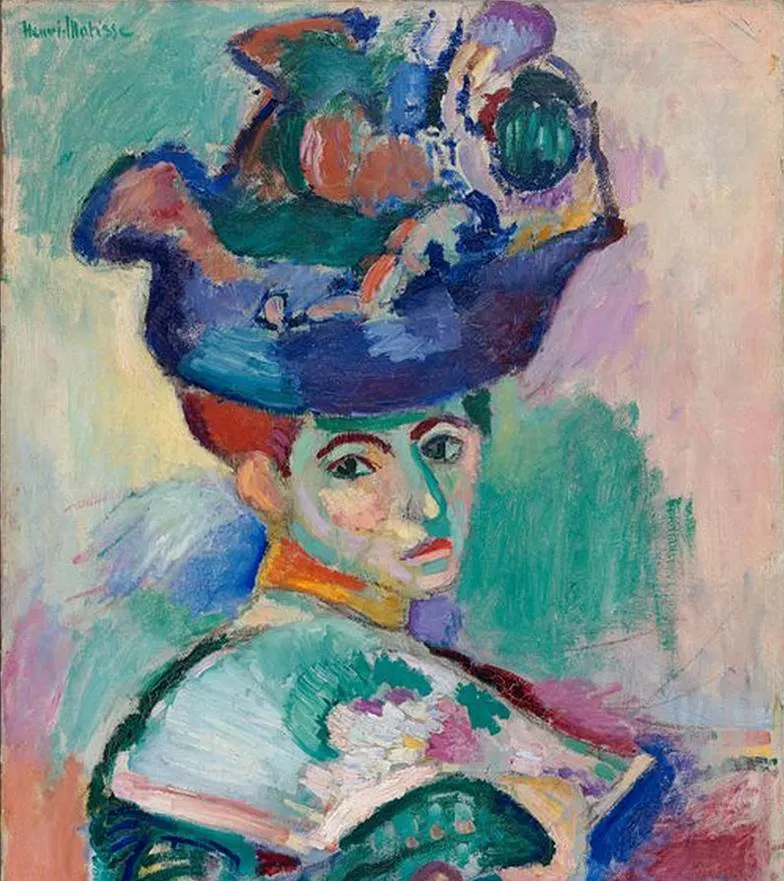 4. There's a reason why Matisse painted a green band on his wife's face
Matisse first experimented with the Divisionist style created by Georges Seurat (1859-1891) in the 1880s. He painted several works using the dotted technique.
He already experimented with using bright colors earlier but had to find a way to add a sense of depth to his works without using the traditional technique of perspective.
The green stripe that divides his wife's face was his attempt to integrate depth without using the common shading technique.
As you can see, the green band is nothing more than some patches of paint that divides Amélie's face in half.
5. The painting came across as shocking to people who were close to the artist
So how did people react to the painting when they first laid eyes upon it?
People who knew the couple were not only shocked but also appalled when they saw it. Nobody liked it and this includes people who actually admired his style.
Michael and Sarah Stein were American art collectors who became the first major patrons of the French painter (they bought Woman with a Hat mentioned earlier) and even they expressed this by saying:
The Green Stripe is a demented caricature of a portrait.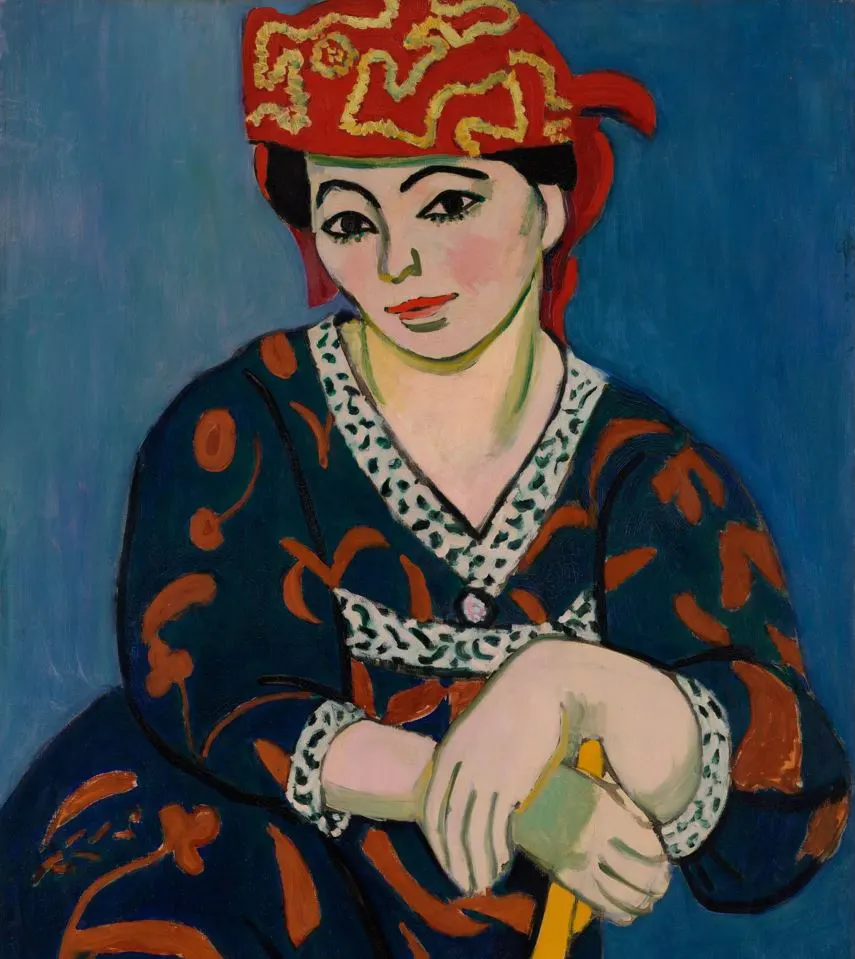 6. The peculiar portrait might hint at trouble in the painter's marriage
Henri and Amélie got married about a decade after Matisse started painting. He made it clear that he would never love his wife as much as he loved his art.
That's not exactly a lovely thing to say before promising eternal love to each other and their marriage was a rocky one, to say the least.
Regardless, they stayed together for 41 years. Amélie only filed for divorce in 1939 when it became clear that Henri had an affair with a young Russian model named Lydia Delectorskaya (1910-1998).
The couple equally divided their possessions and he stayed with Lydia for the rest of his life.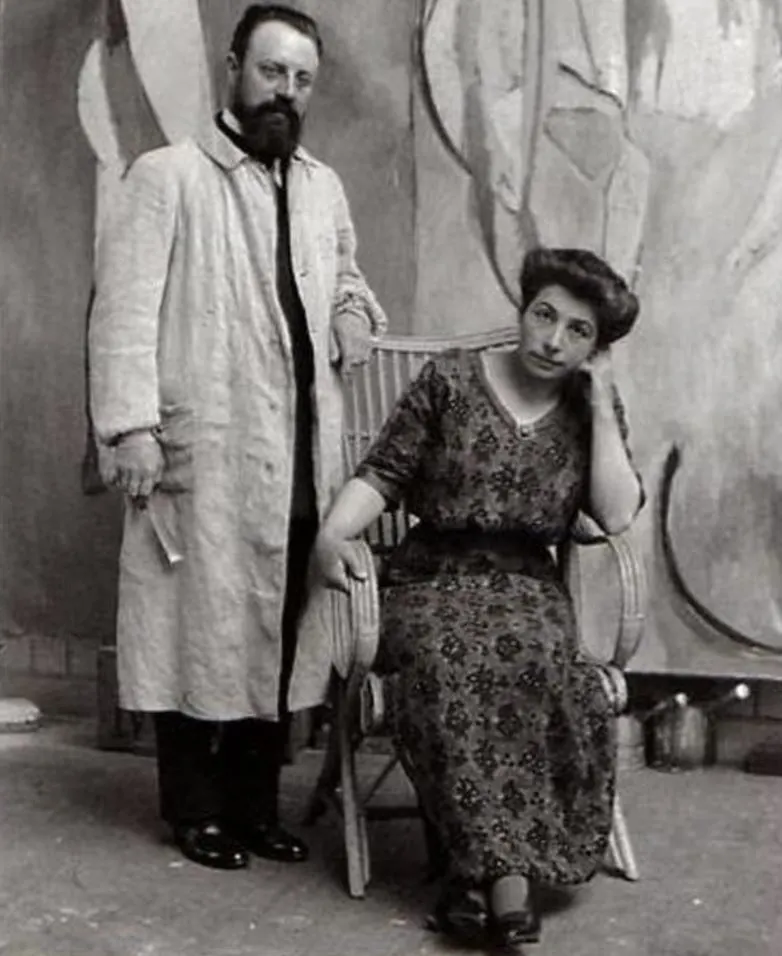 7. How big is The Green Stripe by Henri Matisse?
Matisse was a very versatile artist who completed both monumental masterpieces as well as very small paintings. This one definitely falls in the latter category.
The Green Stripe of The Portrait of Madame Matisse is a small oil on canvas painting that has dimensions of 40.5 × 32.5 centimeters (15.9 × 12.8 inches).
8. Where is Matisse's painting located today?
If you want to admire Matisse's delicate little painting then you have to head over to the Danish capital of Copenhagen.
The painting is one of the highlights at the Statens Museum for Kunst, a huge art museum also known as the National Gallery of Denmark.
It was one of the many French paintings that were donated to the museum in 1928 by art collector Johannes Rump (1861-1932).