The career of one of the greatest Dutch artists in history only spanned a decade. During this period, Vincent van Gogh (1853-1890) painted at least 36 self-portraits.
Produced in his distinctive vibrant and colorful style of the Post-Impressionist artist, many of these are now considered to be some of the most significant masterpieces in his oeuvre.
In this article, we'll take a closer look at some of the most interesting facts about a self-portrait of Vincent van Gogh, a work that is special for several reasons.
1. It was painted shortly before he left the hospital in southern France
Vincent van Gogh moved from Paris to Arles in February of the year 1888. He settled well into the small town in southern France and had the intention to start an art colony with his colleagues.
For this purpose, he both decorated the studio he was living in at the time called "The Yellow House" and invited French artist Paul Gauguin (1848-1903). He had met the artist in Paris a couple of years earlier.
Despite Vincent's good intentions, his mental state didn't allow the two to get along with each other and the two quarreled often. This culminated in the famous event in which the artist cut off part of his left ear in December of 1888.
It took 5 more months of mental suffering before van Gogh finally decided to check himself into the Saint-Paul-de-Mausole asylum in Saint-Rémy-de-Provence on May 8, 1889. It's believed that this Self-Portrait of Vincent van Gogh was produced in September 1889.
2. There's a reason why van Gogh produced so many self-portraits
Vincent van Gogh produced over 900 oil paintings during his decade-long career, Although "only" 36 of these are self-portraits, it's still a considerable amount.
Did he try to emulate the oeuvre of Rembrandt van Rijn (1606-1669), the other renowned Dutch artist who painted over 40 self-portraits and over 100 drawings of himself throughout his career?
---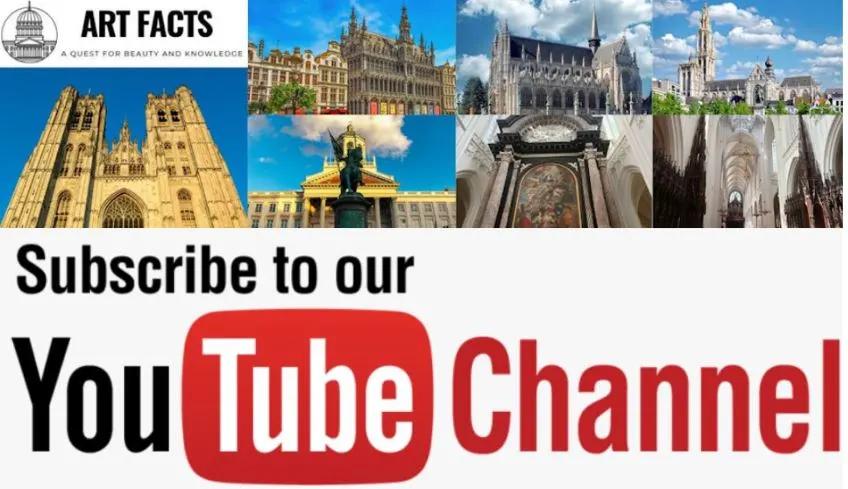 ---
The reason is far more convenient than this because he simply lacked the money to hire professional models. He painted himself in various poses to sharpen his painting skills, and all he needed to do so was a mirror.
3. It's possible that this was the final self-portrait in his life
One of the most remarkable facts about this Self-Portrait of Vincent van Gigh is that it's possibly the final self-portrait that he ever painted.
He completed it in September of the year 1889 and passed away from the complications of a self-inflicted gunshot on July 29, 1890. This incident happened in the wheat fields around Auvers-sur-Oise, a northwestern suburb of Paris where he had moved in May 1890.
We don't know for sure whether or not this was his final self-portrait because he produced another one in September 1889. This painting is called "Self-portrait Without Beard" and depicts the artist after he shaved.
This painting sold for a whopping $71.5 million back in 1998, the third-most-expensive painting in the world at that time.
4. The painting reflects the artist's state of mind at the time
The artist himself thought that he looked rather calm and in a better state of mind than he once was in this self-portrait. He even wrote about this in a letter to his brother Theo mentioning:
I hope you will notice that my facial expressions have become much calmer, although my eyes have the same insecure look as before, or so it appears to me.
This opinion wasn't shared by both his doctor in Auvers-sur-Oise, Dr. Gachet, and art historians. Gachet even referred to the world as "Absolutely Fanatical!"
The notion of a man who is experiencing inner turmoil is emphasized by the hallucinatory background of the painting.
These Arabesque curves in combination with the poignant stare of the man reflect Vincent's state of mind during his stay at the Saint-Paul-de-Mausole asylum.
5. His state of mind is confirmed by a work painted around the same time
One of the most fascinating self-portraits of Vincent van Gogh is called the "Oslo Self-Portrait." This painting was named after its location, the National Museum of Norway or "Nasjonalmuseet."
It was long questioned whether or not this remarkable painting was actually by the hand of Vincent, but a study conducted in 2020 confirmed this without any possible doubt.
What's remarkable about this painting is that it depicts somebody who is suffering from a mental condition. The peculiar sideway glance is one of the characteristics of a patient who suffers from depression and psychosis.
Art historians believe that he painted this work after writing a letter to his brother on August 22, 1889. He had just suffered from yet another mental breakdown and mentioned that this was "an attempt from when I was ill"
6. The painting was part of the collection of the artist's doctor
The artist moved to Auvers-sur-Oise because this was the place where his friend and doctor, Paul Gachet (1828-1909), lived. This French physician was not only a doctor but also a great admirer of the Impressionist artist who had emerged in the 19th century.
Vincent painted several versions of his "Portrait of Dr. Gachet" during this period and several other masterpieces as well, including "The Church at Auvers" and "Wheatfield with Crows," to name just a few.
It's fair to conclude that Dr. Gachet was intrigued by this remarkable Self-Portrait of Vincent van Gogh as it was part of the collection of the man after the artist had passed away.
7. How big is the Self-Portrait of Vincent van Gogh
Most of the artist's self-portraits have the same dimensions, which are slightly smaller than the canvases he regularly worked with. This was most probably a practical measure to accurately paint himself while staring in a mirror.
This Self-Portrait of Vincent van Gogh is an oil on canvas painting with dimensions of 65 × 54 centimeters (26 × 21 inches).
8. Where is the painting located today?
The painting entered the collection of Dr. Paul Gachet shortly after it was completed and passed on to the doctor's children named Paul and Margueritte.
The painting was donated to the French state by Paul and Marguerite Gachet in 1949 and they intended to have it displayed at the Louvre Museum, the most popular museum in Paris.
It hung at the Musée du Jeu de Paume between 1949 and 1986, an art gallery in Paris that was a separate branch of the Louvre Museum. This museum housed a large number of Impressionist paintings.
These were moved to the Musée d'Orsay in 1986, including this Self-Portrait of Vincent van Gogh. This means that you can admire this painting in this fabulous museum today (along with multiple other works by the artist).